Filthy is powered by Vocal creators. You support
Edward Anderson
by reading, sharing and tipping stories...
more
Filthy is powered by Vocal.
Vocal is a platform that provides storytelling tools and engaged communities for writers, musicians, filmmakers, podcasters, and other creators to get discovered and fund their creativity.
How does Vocal work?
Creators share their stories on Vocal's communities. In return, creators earn money when they are tipped and when their stories are read.
How do I join Vocal?
Vocal welcomes creators of all shapes and sizes. Join for free and start creating.
To learn more about Vocal, visit our resources.
Show less
The Mysterious Death of Bill Bailey
The porn star was partying in Mexico City​ when he met his untimely death. Is there more to the story?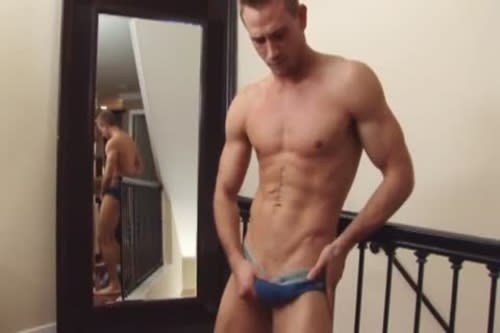 Day drinking is not for everyone. Only those that are professional should attempt to drink all day, and even then there needs to be some caution exercised. It's probably not smart to have tequila shots at 10 in the morning, but a refreshing Tequila Sunrise never hurt anyone that early. In fact, it begs to be had in the morning. Porn star Bill Bailey allegedly went on an all-day drinking spree, which ended with him dying. But is there more than just an overdose on alcohol in play here? 
Bill and his girlfriend Aj Applegate were in Mexico City for Expo Sexo y Erotismo 2019, aka Sex and Eroticism Expo 2019. Both were there to promote scenes they were involved in and perhaps hoping to sign with other production companies for future scenes. There is, of course, a fan component to these expos. Meet and greets are a staple, those events are where most performers make a great deal of money. Those tickets can go for a lot of money, most of which goes straight (pardon the pun) in the performer's pocket. That infusion of cash can lead to a fun day of day drinking, but there is a darker side to it. 
Some people get belligerent when they are drinking and say controversial or nasty things without caring about who hears what they are saying. Did Bill Bailey do this? Maybe. We know that he was drinking all day on the day of his death. We also know that he was a veteran in the army before segueing into his porn career. At 38, he was still in great physical shape and everyone he worked with adored him. That doesn't mean he couldn't have pissed someone off, which would have to him being pushed. 
Bill and AJ were heading back to their hotel room at Hotel Grand Prix when Bill fell over a hand railing and fell four floors to his death. How drunk does one have to be to "accidentally" fall to their own death, over a handrail? It happens to be sure but a man with the weight and strength would have to be drunker than Winona Ryder at the 2017 Golden Globes. Which is to say that something doesn't feel right about this. 
Fueling suspicions that Bill was murdered are the denials that are being issued. A rep for AJ Applegate said, "The US Embassy questioned everybody; they got the cameras; there was no foul play—it was an accident." It has to be true if someone says, "No foul play" right? Just like when someone screams on certain social media sites, "No collusion." This is not to implicate AJ in the death of her boyfriend, but it does seem odd that there would need to be a statement issued if in fact, there was no foul play involved. And Mexico City police are investigating Bill's death, though they have not said if they believe whether Bill was killed or was simply a case of someone being too drunk to stand up on his own two feet. 
From all of the sentiments on social media, Bill Bailey was a man who will be greatly missed. His adoration for his girlfriend is one of the things that seemed to be a bright spot for most of the people who he came in contact with. Now his death leaves a blemish on a reputation, not because he did anything wrong, but because there seems to be a lot of misinformation being shared or distorted. It's time to go have a shot of tequila, in Bill's honor.