Sexiest Victoria's Secret Gifts
Her favorite Victoria's Secret gifts are sure to make any woman feel her sexiest.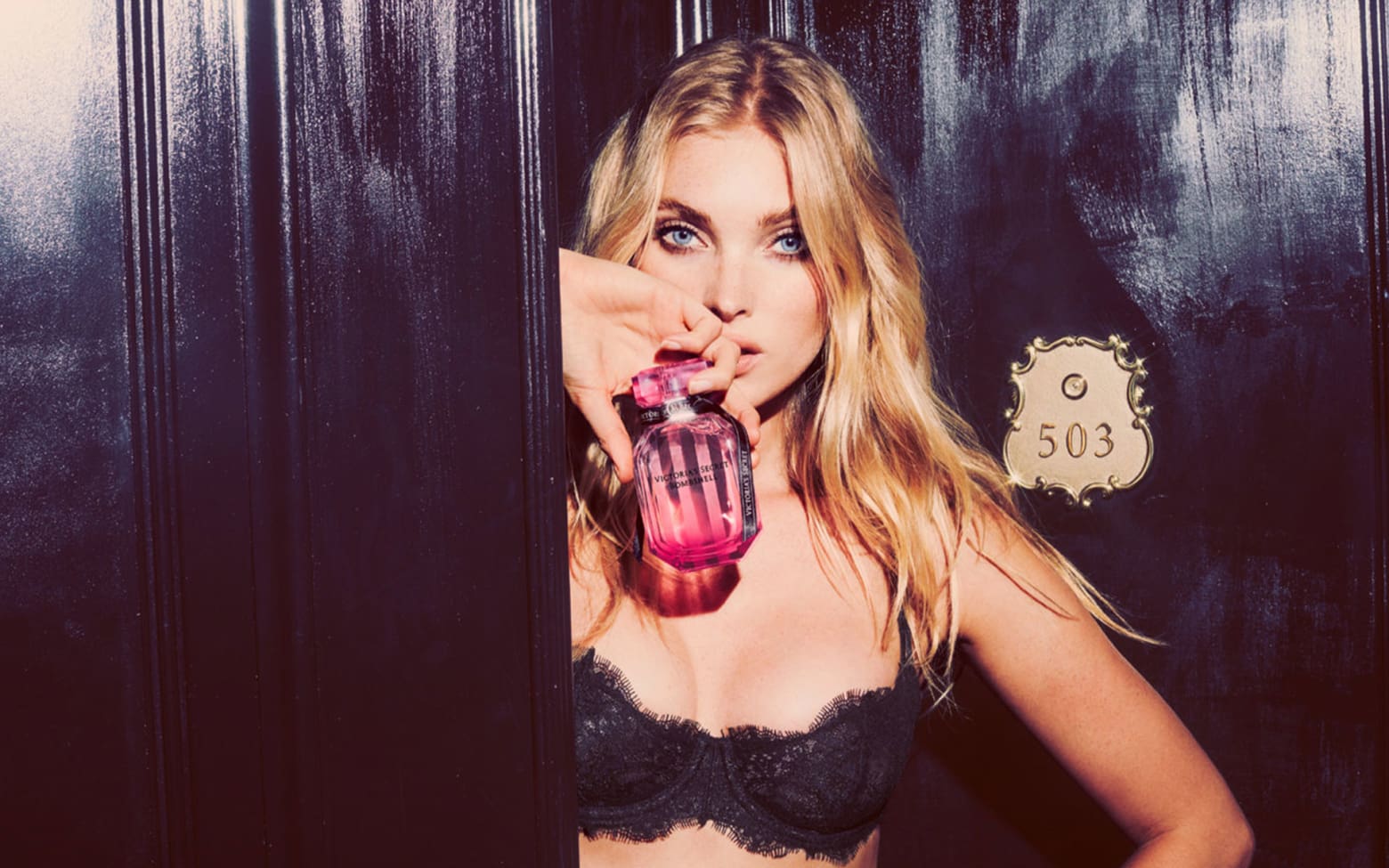 Some of the sexiest Victoria's Secret Gifts vary from satin babydoll slips to naughty, lacy thongs. There is sure to be something for everyone's varying taste. Not to mention, Victoria's Secret never seems to let a dull moment go by before adding to the long, variant list of hot, sexy intimates. Here are the sexiest Victoria's Secret gifts that will have her at her hottest!
Strappy Plunge Teddy
This newly added teddy is sheer with lace, and absolutely oozing sex appeal. Its neckline is deep and plunging (down to your belly button). It has a thong bottom, which let's be honest, make women's booties look amazing! The back is open with crisscrossing straps. The waist is accented with an elastic fit ribbon. But best of all, it comes in three colors: black, ruby wine, or ensign. Pick the color she feels the sexiest in for a sassy, confident her. This is perfect for an intimate night. She can slip it on and feel it show off all those lovely curves.

Push-Up Bra
This new push-up bra offered by Victoria's Secret is gorgeous and helpful. It has underwire cups with push-up padding that adds another cup size! She can put on her most flattering blouse or dress and see the difference it makes in how she wears it. This is certainly one of the sexiest Victoria's Secret gifts, with the lift and extra cleavage it offers. This bra comes in over 25 different colors/patterns, including coconut white crochet, neon hot pink and black pearl with lace. For those ladies with extra curves, do not be discouraged. This bra comes in up to a size 40 DDD. Long gone are the days of the voluptuous women being unable to find sexiness in their size.

Bow-Tied Cheeky Panty
Sexiness is a gift, right? Now you can give someone sexiness with this new Bow-Tied Cheeky Panty. How, you ask? Simple; there's large satin bow right on the backside of it. These panties are between a boy short and thong cut panty, showing off just enough cheek for some naughtiness (hence the name). They have lace trim around the legs and are low-rise cut. The back is made of mesh for an even sexier look, topped off with the satin bow. This is one of the hottest of the sexiest Victoria's Secret gifts and is sure to leave a smile on both the recipient and the gift giver's face.
Satin Kimono
Have an evening planned and want to hide the goodies until the right time? Or simply a gift for lazing around the house like a diva? Victoria's Secret has brought sexy into loungewear with this new, kimono styled robe. It's silky and goes down to about mid-thigh, for an extra flirty look. The tie around the waist is perfect for accentuating her hourglass figure. Just sliding it on makes her feel sensual. Find her best sassy look by picking one of the many prints Victoria's Secret has to offer, including leopard print, a floral print, and black plum. Leave a little mystery in her approach with this sexy wrap.
Lace & Mesh Corset
Corsets have been around forever and they have been perfecting women's silhouettes for years. This one, in particular, is drool worthy. It has underwired cups for an extra lift in cleavage. The side boning of this corset is shaped to give her that sexy waist. The bra cups are covered in lace, as is part of the corset. The best part is this comes with a matching pair of "v-string panties", which seems to be Victoria Secret's play on words for a g-string. With lace on the front of the panties that match the corset, she will have a complete intimate outfit to leave her partner in awe.
Pure Seduction Body Mist
Ladies cannot forget fragrances when they're in the mood to feel sexy. The Pure Seduction fragrance line from Victoria's Secret is well known, and it is so yummy. It is well worth trying. Of course, this line also includes the lotion (in case that is more up your alley). She can spray a little on before that upcoming hot date to feel sassy and flirty. This is sexiness in a bottle.

Sexy Little Things Noir Tease Eau de Parfum
Speaking of sexy Victoria's Secret fragrances, this perfume is deliciously seductive. This is a warmer toned fragrance. This is actually a perfume rather than a mist, so it lasts longer. However, they do offer a Tease mist, as well as other products in this line. This includes the Tease lotion and gift sets that include body wash and travel size perfumes. The bottle itself is also attractive, pink with fishnet around it. It comes with a hot pink atomizer adorned with black lace to give it that extra touch of femininity when she uses it. Tease is the perfect perfume for a night of coquettish adventure.

Satin & Lace Babydoll
Babydoll styled lingerie look both innocent and devilish all in one. They are a classic look and seem to be perfect for a sexy tease. This one, in particular, is flattering and great for a night where she wants to feel sexy, but look as though she isn't trying. The cups are lace with thin straps to hold them up. The body of this babydoll is satin and soft to the touch. The front of it has what they call a "flyaway front." This means it has a slit up the front of the tummy, perfect for showing off her belly-button. Again, there are color/pattern choices to personalize it to your liking. These also come with matching laced panties.
Incredible Front Close Sports Bra
Of course 'Victoria Sport' is part of the sexiest Victoria's Secret gifts. Women should feel sexy all the time. Working out is no exception. This sports bra has a great design with the VSX logo on the back. It gives the bra a stylish look, exposing the back with nicely designed straps. Say goodbye to her plain, boring sports bras she works out in. She can now bring the sassy out and wear this to the gym or her next yoga class. It even comes with removable padding for support and to give a better shape. This comes in many styles to mix and match with her yoga pants!

Sport Knockout Tight
This sporty, sexy tight is great for making her bottom look good during her workout. They're a medium waist legging that is made to slim her waist and stay in place. (Constantly readjusting herself is not sexy!) They do have the conventional drawstring waist and pockets (which are said to be big enough to be able to fit any phone), but these also have much more style than the generic workout clothes. In case you were wondering, they do also have the sports bras to match these slimming, sexy pants, or mix and match with other Victoria's Sports Bras.

Love Spell Body Lotion
First of all, healthy and well-cared for skin is sexy. Moisturizing is a big part of that. This lotion is a long lasting moisturizer that will keep her hands feeling great. But most importantly, this lotion's aroma is perfectly flirtatious and seductive. Certainly, enough to "cast a spell" on that special someone. Yet it's light and fresh, which makes it great for day to day wear. She can throw it in her purse for any last minute freshen ups or before that intimate dinner for two. The "Love Spell" collection also offers the mist in case she prefers that over lotion.

High-Neck Lace Garter Slip
This garter slip is as sexy as it can get. With its curve-hugging cut and mix of sheer and lace, it's sure to leave her feeling her sexiest. Its underwire cups provide a nice cleavage and it has a plunging neckline. This is perfect for a night of naughty fun. She can match it with any of the seductive Victoria' Secret panties she'd like. Especially, as it comes in two of the most basic lingerie colors: black and red. Both the straps and the garters are adjustable for a perfect fit for showing off that sexy figure.
These are the sexiest Victoria's Secret gifts for that special lady these holidays; And not just for the holidays, but any occasion (be it birthdays, anniversaries, or just because).
These gifts are sure to make any woman feel her sexiest. The variety of choices and color options are endless. Victoria's Secret only seems to be adding to their list, which means a plethora of possibilities for future gifts to come! Nothing makes her feel sexier than the sexiest Victoria's Secret gifts.