Parents Can't Do That!
Balancing Parenthood with a Kinky Sexuality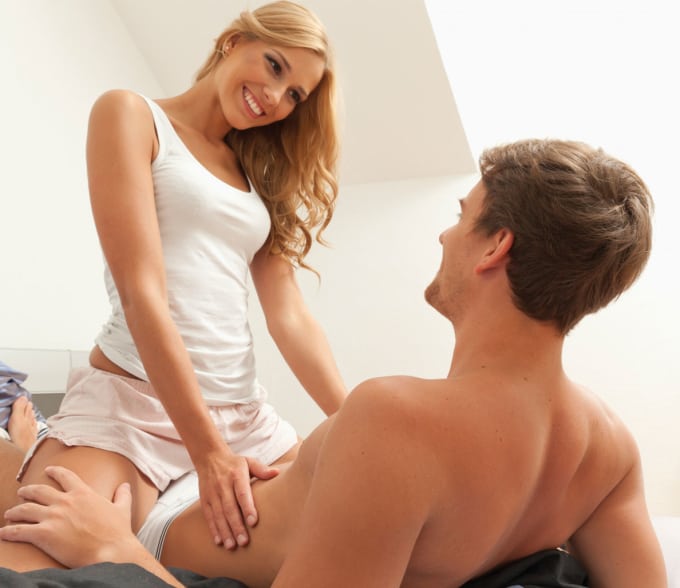 Let's face it, sex after kids can be described as a series of hit and miss moments. Many parents, whether they engage in vanilla or kinky sex, tend to find that their sex life after kids has altered, whether you engage in a little kink or not. Parenting is tough enough without your sex life being sacrificed.
During the early years jumping back into the routine of blind folds, bondage, and riding crops can be difficult. Between diapers, midnight feedings, and learning their sleep schedules, sex will more than likely be the last thing on your mind. Trust me, I know.
Finding the time for sex with an infant in your life can seem like an arduous task, but it doesn't have to be. I know, you are drained of all energy and perhaps even going through postpartum depression, which I can attest will wreck your sex drive if you let it. Once your doctor has given you the green light, there is no reason to put your sex life on the back burner.
Though you and your spouse may not be able to engage in the full-blown bondage you are accustomed to, it doesn't mean you cannot get in a few spankings and a quickie while the little one is finally asleep. Even ten minutes of a good rogering with some fierce hair pulling and ass slapping is enough to boost that mood.
As I have preached before, a dominant-submissive relationship involves trust and over time a deeper connection develops between you and your spouse, when baby makes three this connection can be altered. It is best to ease back into the dominant-submissive roll to allow time for adjustments. Yes, the connection will be different, however the passion will still be there.
It's the toddler years, and unlike an infant who will stay put in their crib or swing for a little shuteye, a toddler will run savagely about the home. Sneaking in a quickie has now become a recon mission. There is a light at the end of the tunnel.
Whether both of you work or not, there is always the option of a sitter for a much needed date night, and believe me you must get in a date night every once and a while or the two of you will be at your wits' end! Those of you with family close by might find this easier than others.
A date night is a good way for the Dom to reassert themselves and the submissive to slip back into their role of pleasing the Master. Spend the week prior to a scheduled date night teasing your submissive, testing their obedience. Remind your submissive who is in charge.
If you don't have the luxury of a family member taking your little ball of joy for a full day or even overnight, don't feel disparaged. There is always the option of renting out a hotel room for the day, or perhaps something a bit more private, like a cabin, for those who practice something a little...rougher. Since a date night isn't something that would happen every single weekend, which gives you time to save money and make arrangements.
As your little darling(s) get older, 7 or 8, the chances to indulge in some kink are more accessible. Children at these ages sleep all night long, so if you have the ability to keep your noise to a minimum, chances of an interruption are limited. Another beautiful thing about this age group, sleepovers. Yes, you will undoubtedly be the host to a group of rowdy kids, however there will also be many times someone else hosts the get together. Here is a full night, and a portion of the next morning, to dominate your submissive until their toes curl.
The teen years are a wonderful time...for parents who want alone time. During our teen years we begin to develop our own social structure and tend to be more into our own lives than that of our parents. Behold the time of wonder, where Mom and Dad can play Slave and Master without a child clinging to their leg.
This is not a time to throw caution to the wind. There are still chances of being caught in the midst of kink time. There's nothing more awkward than your teenager walking in to find you or your spouse hogtied on the bed with a ball-gag in your mouth; it can make Thanksgiving feel most uncomfortable.
Simply because you have become parents does not mean you have to sacrifice your sexual desires. It simply means you must be more discreet about it. Not all kink is a series of riding crops, intricately knotted ropes, and ball-gags. Keep in mind, children grow older and eventually move off to college, which gives you the free time to strut through your own home wearing nothing but a leather collar and a smile.