Hottest Lips of All Time
Women spend more time making their lips look hot than any other body part.
Lips are hot. Breasts are important, but unfortunately, irrespective of the Free the Nipple movement, breasts are generally covered. But hot lips are on display all day long, everywhere you look. Red lips, pink lips, and even green lips. Women spend more time on their lips than any other body part. There is a billion dollar industry built around lips and how to make them hot and beautiful. Sexuality can be defined by lips. Lips are what you see right before she opens her mouth. That last line sounds more gross than it was meant to.
Clara Bow
The silent screen star was dubbed the "It" Girl on account of her perky personality (and two other perky features) and her so-called "bee-stung" lips.
The model for cartoon sexpot Betty Boop was rumored to have gang-banged the entire USC football team in 1927—including a player named Marion Morrison, later to be known as John Wayne. The rumor's been handily debunked since it started (Morrison/Wayne was sidelined with an injury that season anyway, so wasn't on the team). Still, perverts with a silent screen fetish can dream.
Marilyn Monroe
Still in a sense the last word in Hollywood sex goddesses, Marilyn had it all, including a mouth that it seemed God crafted for the express purpose of slathering it with red lipstick.

Rita Hayworth
"Men fall in love with Gilda, but they wake up with me," 40s screen siren Hayworth once complained, referring to the femme fatale character she immortalized in a 1946 film noir. On the other hand, Rita and Gilda had identical features, including that ultra-sensuous mouth. Rival World War II pinup Betty Grablemight have had the legs, but Rita (born Margarita Carmen Cansino, in the event you were wondering why she looked kind of Latina) had everything else.

Sophia Loren
There's something about an Italian woman. A knowingness, a naughtiness, an Earth Mother quality, a sense that she knows what filthy pigs men are and, in a certain mood, doesn't mind that fact all that much. In fact, kind of digs it. All of these qualities, and more, were aptly expressed by the bellisima lips of Ms. Loren during the height of her stardom.
Sophia Loren
"Sophia Loren tells her incredible life story from the struggles of her childhood in war-torn Naples to her life as a screen legend, icon of elegance, and devoted mother."
Brigitte Bardot
No woman in history ever gave better "pout" than the sultry blonde gaminesque girl, who made jaws drop across the globe petulantly sunning herself in And God Created Woman at age twenty-three. Bob Dylan got it: In his 1963 song "I Shall Be Free" he dreamed of a phone call from President Kennedy: "He said 'My friend Bob, what do we need to make the country grow?'/I said 'My friend John, Brigitte Bardot.'"

Faye Dunaway  
As a sheer wanton in Bonnie and Clyde, an ice goddess in Network, and a haunted seductress in Chinatown, Dunaway made her mouth work for her in all sorts of ways, exemplifying the old saw about being a lady in the ball or board room and a whore in the bedroom. One of the classic beauties.
Sheila Kennedy
We're pretty sure that all of the Penthouse Pets have purty mouths, and other purty parts, but our pal Sheila Kennedy, December 1981 Pet of the Month and 1983 Pet of the Year, has a pair of lips that are equally devastating whether she's making a come-hither smirk or a wide toothy California girl smile or anything in between.
"For the first time in the history of the iconic adult magazine Penthouse, the curtain is lifted on life in Bob Guccione's mansion. No One's Pet: The Autobiography of Sheila Kennedy reveals the inner workings of the media magnate's private sanctum. The tell-all Penthouse Pet book exposes a unique perspective on the free-for-all fun of a historically important period in pop culture. Beneath the glamorous surface of a Penthouse Pet's life in the mansion, lies a dark and often scandalous story.With cameos by teen heartthrob Scott Baio and rocker Axl Rose, the two writers weave a true tale of celebrity shenanigans and sexual mischief. Featuring settings from Prince Jefri of Brunei's palace to NY Met's Ron Darling's bachelor pad. From a brief encounter in the NYC club scene with actor Michael J. Fox as he prepared for Bright Like Big City, to outrageous shopping sprees on Madison Ave, Sheila's journey is the most authentic recounting of the notorious 1980s decade of debauchery and gluttony."
Traci Lords
Rumors that the reformed one-time underage porn star could suck a golf ball through a length of hose remain unverifiable due to a desire to avoid prison. However, the gorgeous Ms. Lords gave even MM herself a run for the money playing a parody of a 50s sexpot in John Waters' Cry Baby, demonstrating a mouth to die for, if not risk a prison term for.

Gong Li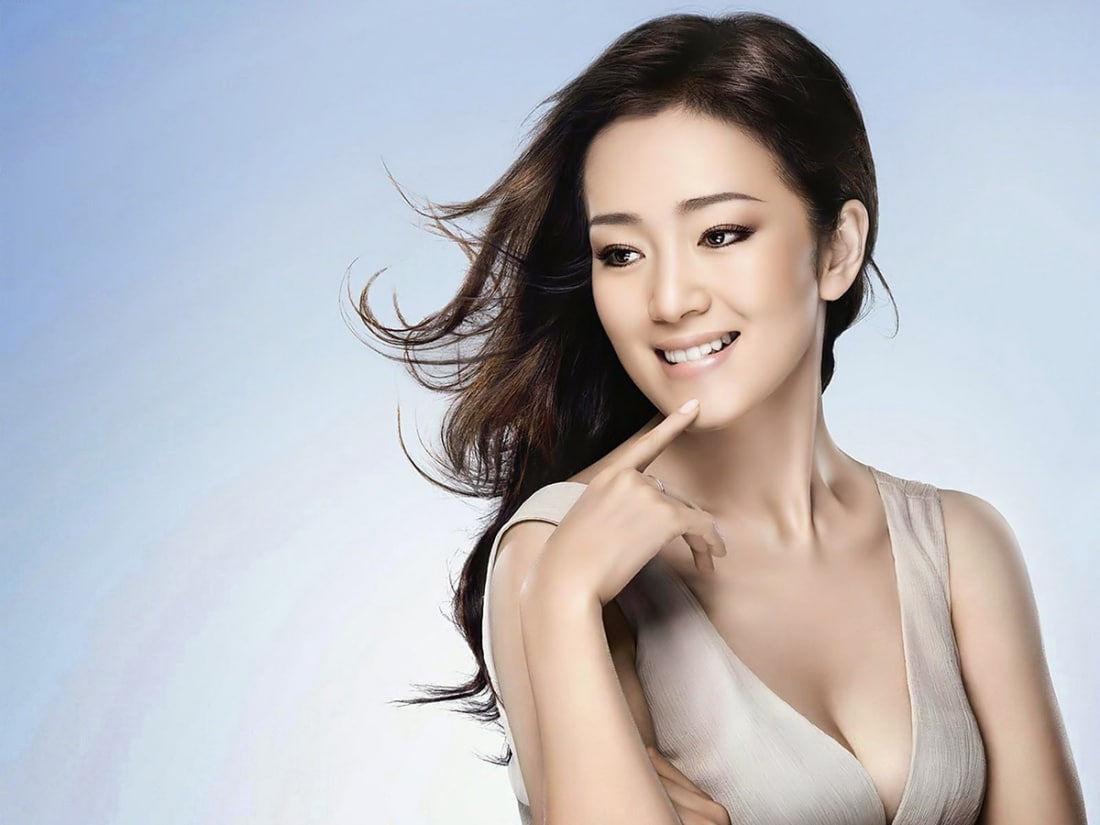 The Shenyang-born international superstar is a paragon of sensuality, but her luscious lips are always a standout, particularly when she's plumping them out to play an empress, as in 2006's Curse of the Golden Flower. She was voted most beautiful woman in China in 2006 also. Think about that. China is a REALLY BIG country.

Jenna Jameson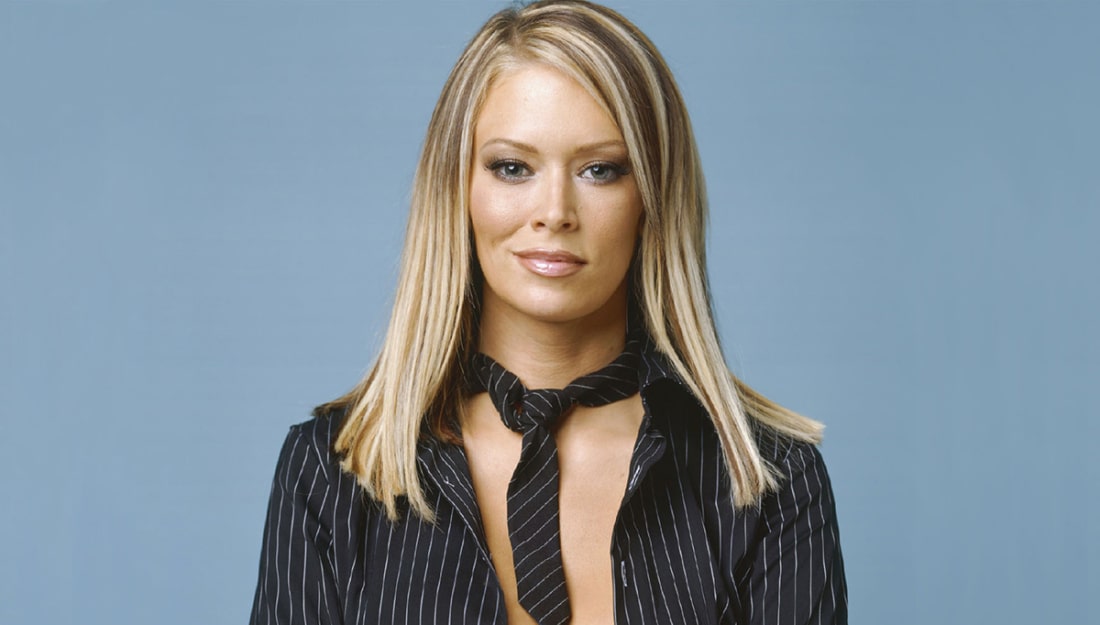 We don't need to tell you too much about Jenna, do we? Through ups and downs, thick and thin, augmentation and de-augmentation, or whatever the heck she puts herself through, the onetime porn queen always benefited from a spectacular pair of what men of every era vulgarly but accurately call "dick-sucking lips."

Angelina Jolie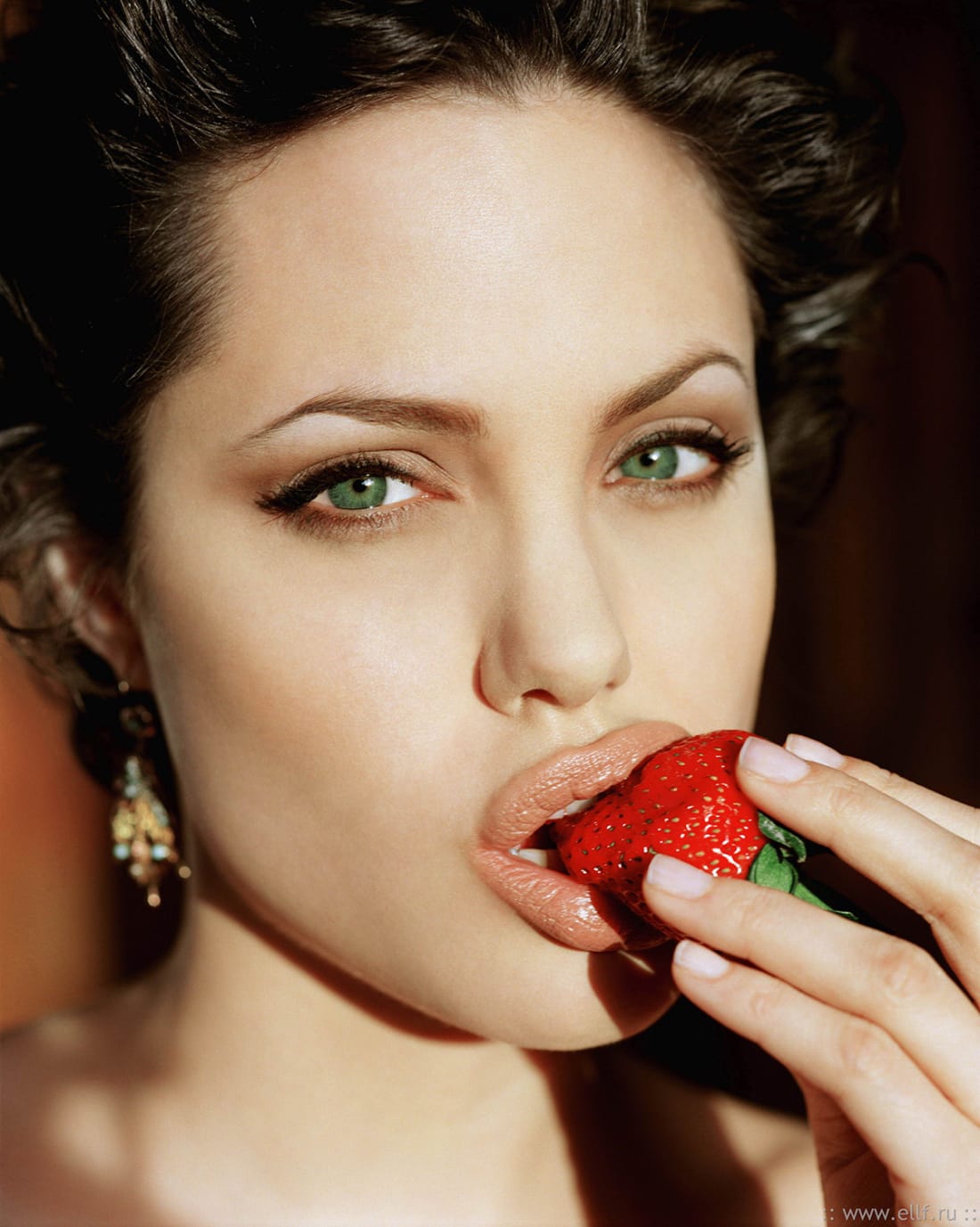 From the very beginning of her adult screen career, playing an improbable hipster computer geek in 1995's Hackers, Jolie made the most of her "o dios mio" mouth. She looked like she could swallow you whole in every sense of the word, and knew that this ability could scare you off as well as, ahem, suck you in, and she made this contradiction a hallmark of her performing style. And maybe of her personal life, too.
Eva Mendes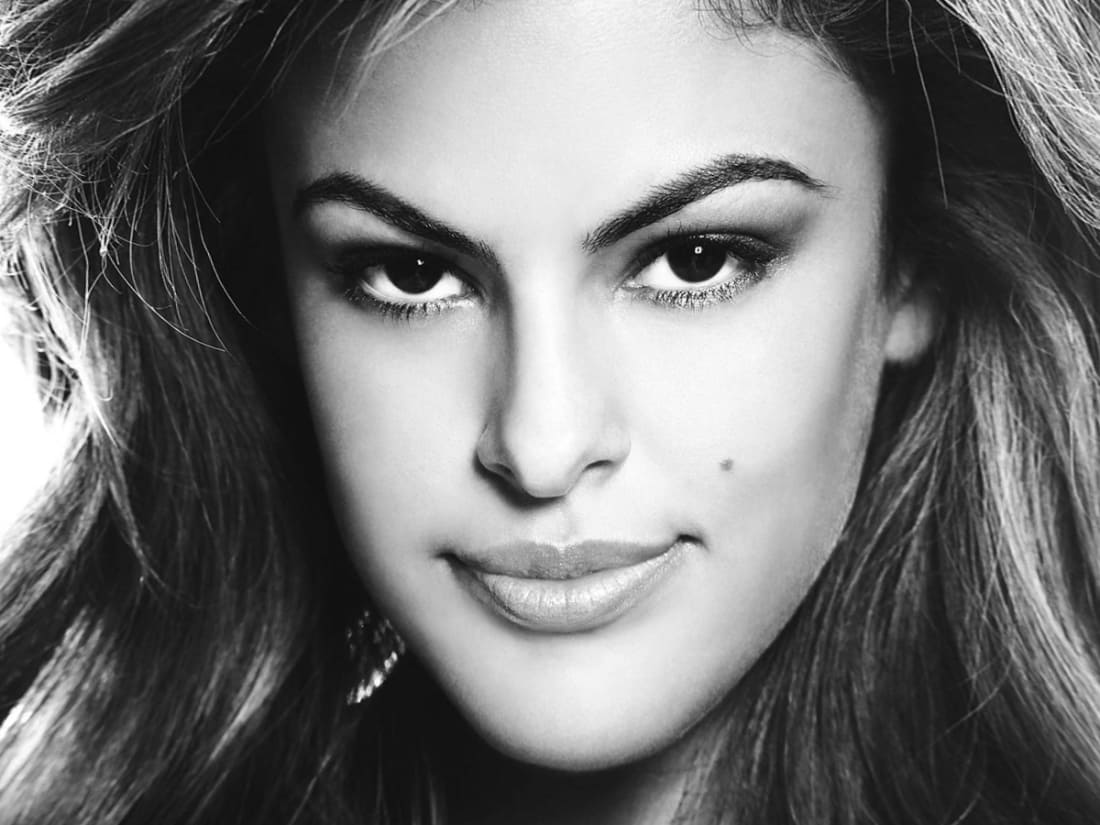 You know what they say about Cuban girls? Wait, you don't? Wait, I'm a racist even for bringing it up? Okay, sorry. But Eva Mendes, born in Florida to Cuban parents, who recently played a plump-lipped beauty to Denis Levant's green-clad beast in the oddball art film Holy Motors, has one of the great mouths of the century.

Tera Patrick
The part-Thai porn actress came to the biz with the whole package: beautiful natural breasts, legs from here to eternity, warm brown eyes, and a mouth that was wondrous to behold when glossy with cosmetics or, um, other liquids and gels. Even when Tera Patrick wasn't all that clearly into her work (beauty aside, her performance chops were often questioned), she looked great doing it. Subsequent surgeries left her bereft of a certain "natural appeal" but we still would happily accept her ministrations should she ever offer them.
Scarlett Johansson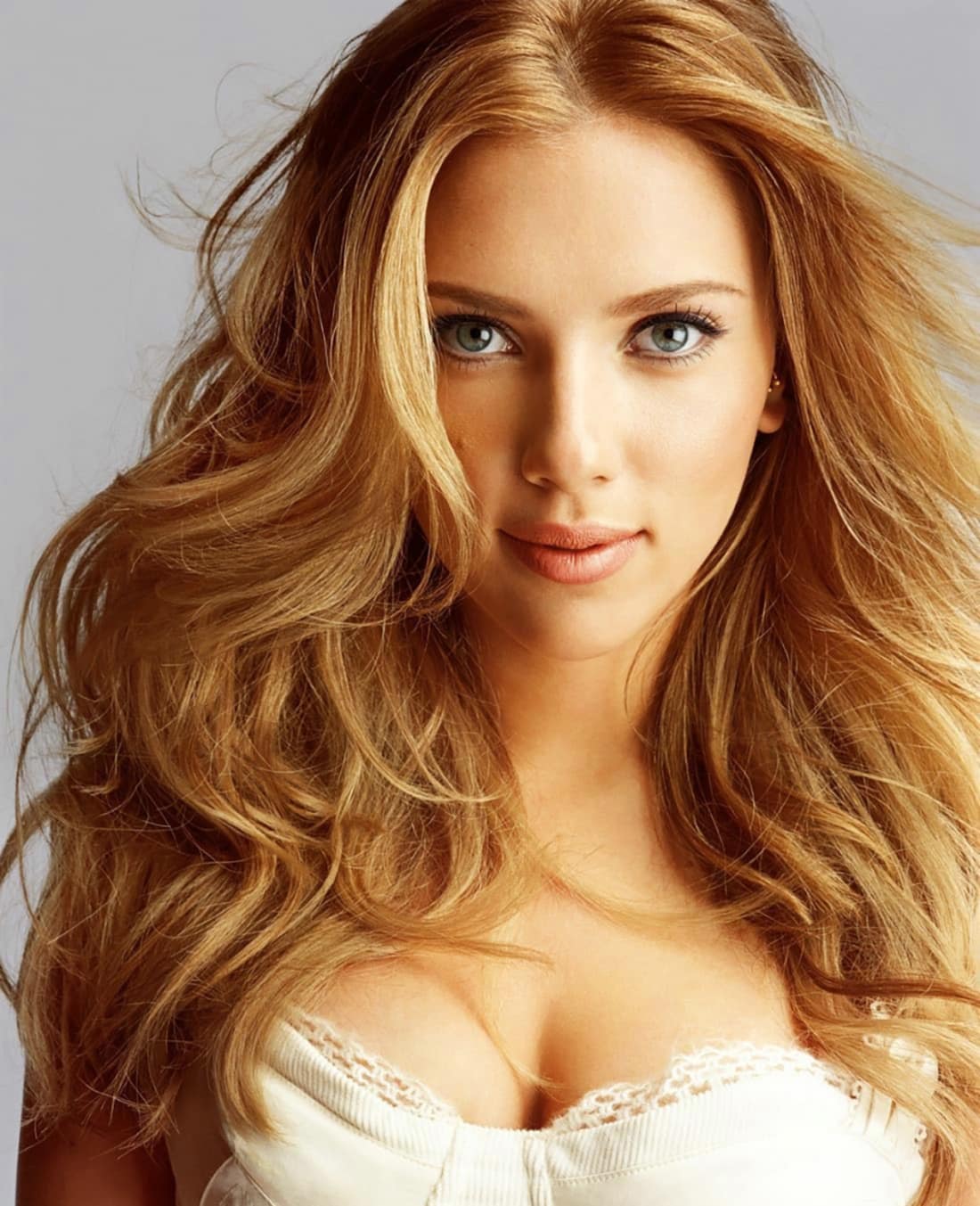 Once touted as the most promising actress of her generation (no, really, she was), now a superstar with less respect for her thespian skills than she'd probably prefer, young Scarlett often lives up to her first name in the puckerer-styling department. We are particularly fond of her slack-jawed "come do me" expression, which we understand she deploys with frequency in Under The Skin, in which she plays a vampiric alien in comely human form.
Rihanna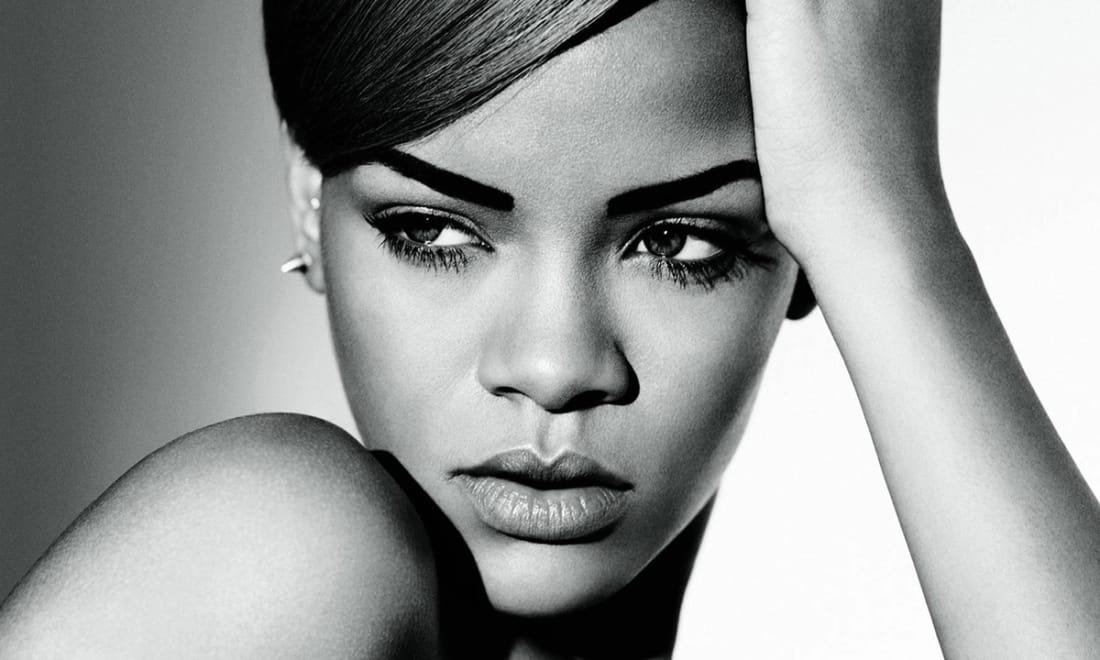 You can love or hate her records, you can deplore her taste in men, you can give her imaginary lectures about all of her other rumored bad behavior, but you can't get away from the fact that the Barbados-born pop star has an almost definitive version of what's commonly known as a "filthy mouth," and you want it.