Filthy is powered by Vocal.
Vocal is a platform that provides storytelling tools and engaged communities for writers, musicians, filmmakers, podcasters, and other creators to get discovered and fund their creativity.
How does Vocal work?
Creators share their stories on Vocal's communities. In return, creators earn money when they are tipped and when their stories are read.
How do I join Vocal?
Vocal welcomes creators of all shapes and sizes. Join for free and start creating.
To learn more about Vocal, visit our resources.
Show less
Vegan Porn Star
Gorgeous Nicole is a feast for the eyes!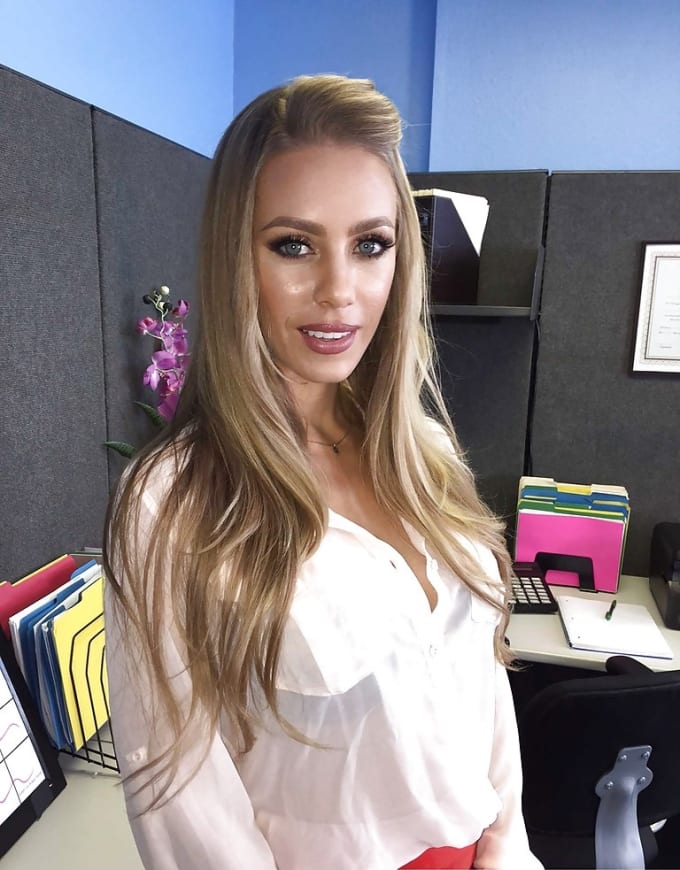 Not every drop dead gorgeous woman is going to make it in the modeling industry. One only has to acknowledge the dagger Naomi Campbell used to give every rival to realise it's a ruthless business. Her onscreen feud with Tyra Banks was probably given airtime because the two were both to gain from the publicity. Yet, if Naomi had not received the airtime, she would never give it to just Tyra on her own heaven forbid!
So, you have to expect that some "glamourpuss" is going to slip the net and end up in the porn industry instead. This seems to be the case with California native Nicole Aniston, who is literally stunning.
"You're beautiful..."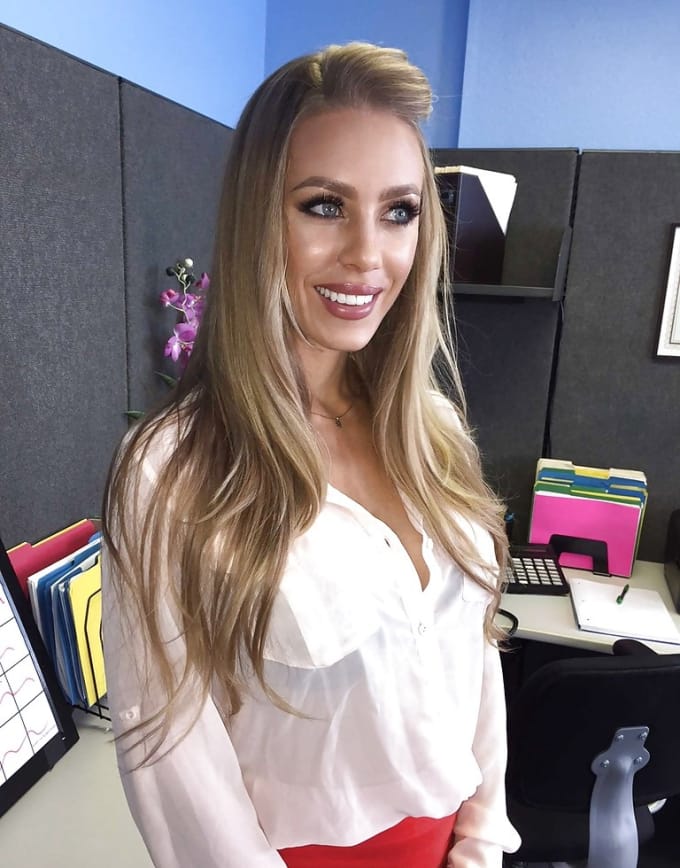 Despite her stunning looks and gorgeous body, I wouldn't normally watch someone like Nicole Aniston. Not that she's not attractive, it's just I tend to lean more towards the MILF genre of porn. Yet, I literally could not escape her work, as porn companies have multiple scenes of her due to high demand. The first place I stumbled across her were the scenes she did for Naughty America. I'm quite partial to the series My Dad's Hot Girlfriend and Nicole was brought in for a "Christmas Special."
Young guns Dane Cross and Kris Slater were brought in to double team the starlet in elf costumes. Not my favourite scene with her, but it was a decent introduction. It also showed how "game" she was for on screen sex, which amazed me. How could this gorgeous woman from San Diego who could make any guy fall in love do such dirty things on camera?
"Man up. Don't be so soppy!"
The next scene she did for My Dad's Hot Girlfriend with Chad White was a lot better. That was actually a "Thanksgiving Special" where Nicole showed some good acting skills too. Basically, she screws up the Thanksgiving turkey for her boyfriend and two sons. Disgruntled, she storms off while her boyfriend and one of his other sons orders takeout. The second son (Chad White) decides to sneak in on Nicole and "console" her.
I'm pretty sure you can guess the rest, but it's not the first time Nicole has flexed her acting chops.
Acting is always an option?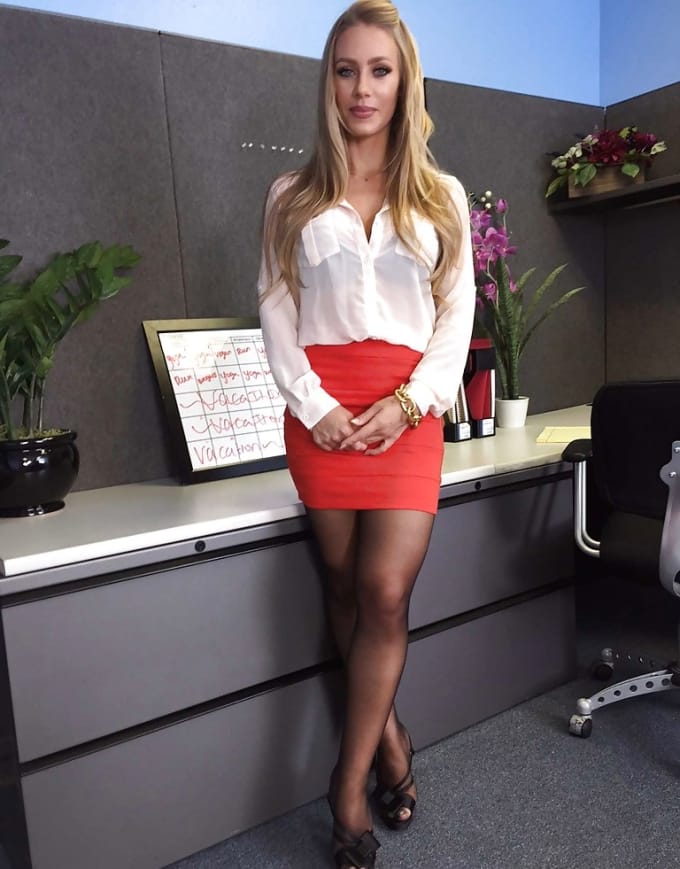 Nicole has done just as many scenes for Brazzers as she has for Naughty America. One that comes to mind is There's a Pornstar in My House starring Jessy Jones. In this particular scene, Jessy is in a relationship with his girlfriend, but has a porn addiction. This porn addiction is taken to the boiling point when his new neighbour visits him and his girlfriend. This neighbour turns out to be porn superstar Nicole Aniston. I don't think this type of scene could have been done without someone like Nicole who probably is a bit of a megastar in the business.
Clothes are optional.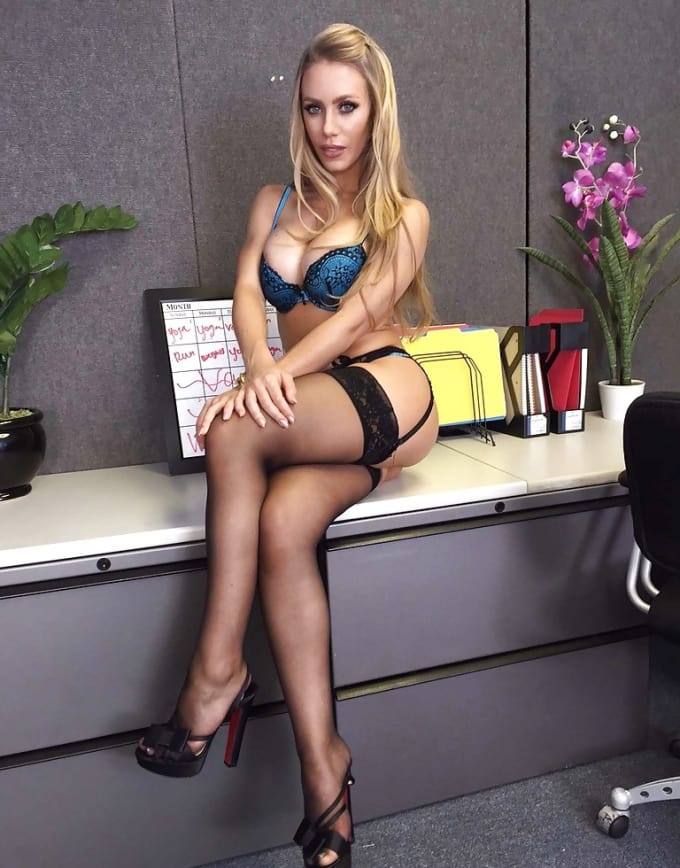 If Nicole isn't playing the mistress then chances are she might be playing the cheating wife.
There's a quality scene she does for Dirty Wives Club where she screws her husband's buddy while he sleeps on the couch. In this scene, Nicole shows her acting doesn't stop when the sex begins as she continues to talk dirty to Bill Bailey while he has her bent over the couch. You can watch this at Whorestepmom if you're feeling nostalgic; it's a classic scene. The 34D-23-38 babe hasn't always had enhanced breasts, although they certainly make her look more curvy. If you look for an earlier scene of Bookworm Bitches, you can see Nicole with her natural curves. Just as good looking here, it's a great scene that shows the megastar's humble beginnings.
She's not just a pretty face.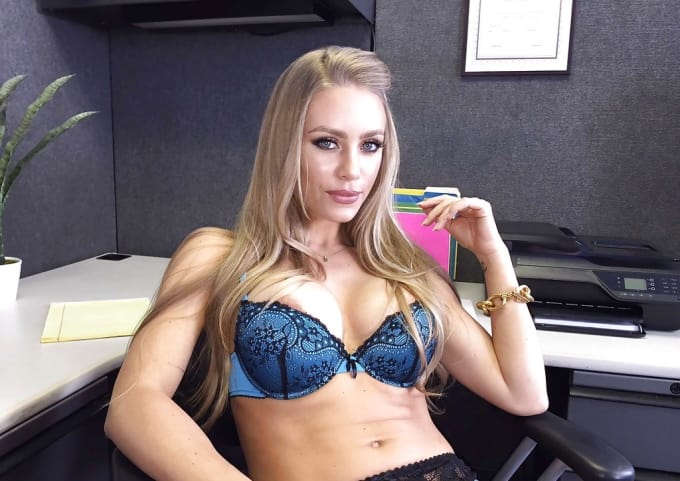 What actually makes me like her even more is the fact that she's a vegan. I'm a vegetarian myself, and I realise that it's difficult to do, so to take it that step further with veganism is very brave. Nicole has not let it get in the way of her success; she was Penthouse's "Pet of the Month" for August 2012 and Penthouse's "Pet of the Year" for 2013. She added to this when she was Twisty's "Treat of the Month" for September 2013 and "Treat of the Year for 2014" as well.
At the age of 31, it's clear that Nicole has a long career ahead of her, whether it be in porn or any other type of media.