Filthy is powered by Vocal creators. You support
Dr. R.Y. Langham
by reading, sharing and tipping stories...
more
Filthy is powered by Vocal.
Vocal is a platform that provides storytelling tools and engaged communities for writers, musicians, filmmakers, podcasters, and other creators to get discovered and fund their creativity.
How does Vocal work?
Creators share their stories on Vocal's communities. In return, creators earn money when they are tipped and when their stories are read.
How do I join Vocal?
Vocal welcomes creators of all shapes and sizes. Join for free and start creating.
To learn more about Vocal, visit our resources.
Show less
Premature Ejaculation: How Your Lady Can Help You Last Longer in Bed!
Even if you are forced to join the '60-seconds club,' you don't have to remain a member for life.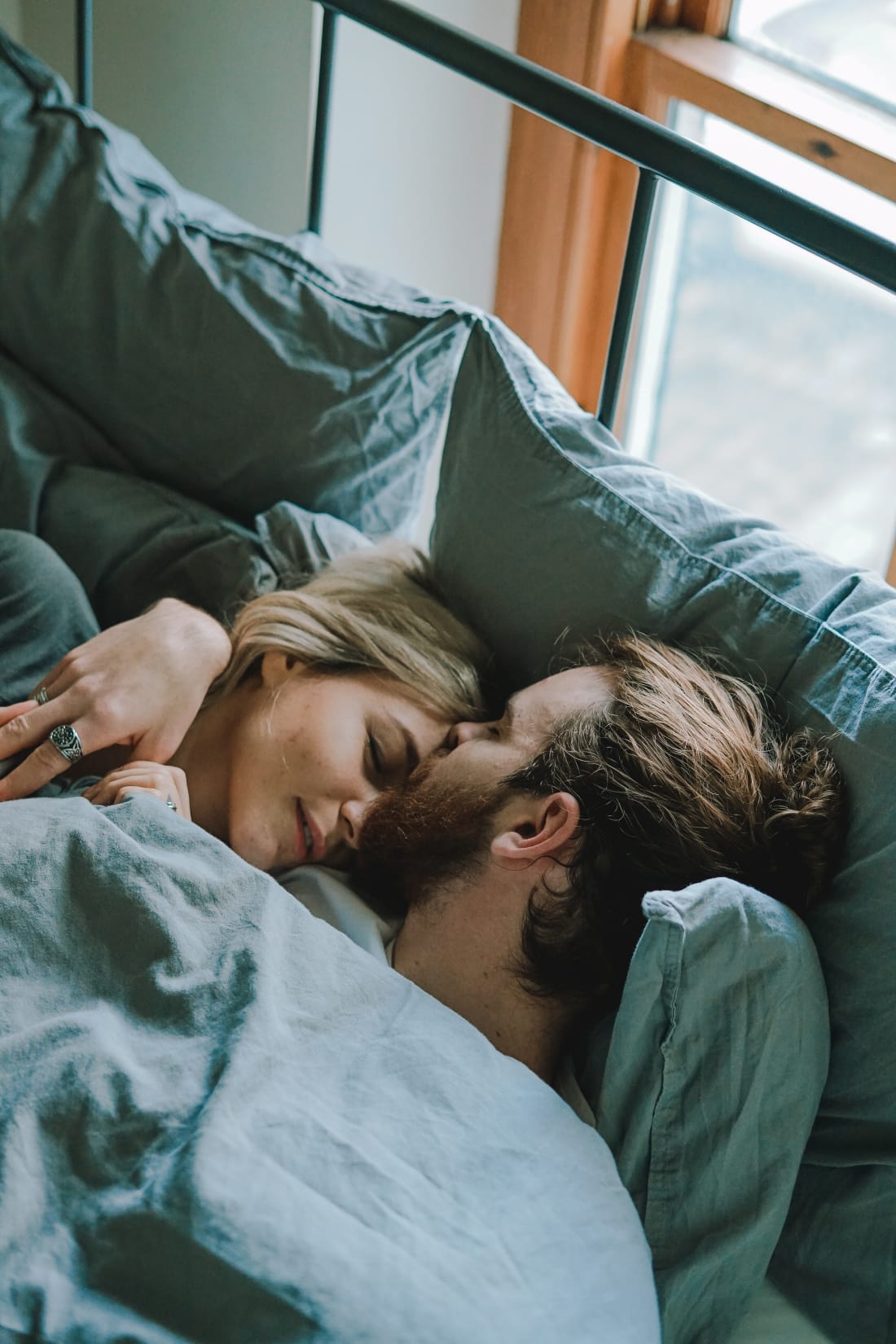 The sex was just starting to get goooood when, all of a sudden, you're finished. Wait…what? Well, the good news is that you don't have to take premature ejaculation lying down. Nope, and guess what? Your lady can literally help you last longer in bed! 
It only takes a little extra effort to have magnificent sex. Well, at least for you and the other millions of "early releasers" in America. Did you know that one in three men have or are currently experiencing premature ejaculation? No? It's true. Premature ejaculation, also known as PE, is one of the most common male sexual dysfunctions. The good news is that even if you are forced to join the "60-seconds club," you don't have to remain a member for life. Nope, with a supportive lady by your side, you can banish PE from your life (and your partner's life) forever!
Listed below are ways that your lady can help you last longer in bed: 
Drain the Monster
A good way to prevent premature ejaculation is to ask your lady to help you "drain the monster," AKA masturbate before sex. As a high-schooler, you probably became quite efficient at "draining the monster" before a date, before sex—hell, before class. Some days it was probably all you could do to get through the day without exploding, right? Well, surprise! It still can delay the "action," but now it can work even better—if you include your lady. Allowing your lady to pre-empt your one-eyed monster can help you last longer in bed. It is important to note, however, that as you age, your post-orgasm refractory period slows. In other words, it takes more time to get it up and ready again (between bouts of intercourse)— more time than it used to take you as a teenager. Ouch! And although the delay can be good for premature ejaculators, if it takes too long to recoup for the next round, well, you may be experiencing the reverse effect—retarded ejaculation or erectile dysfunction. So while this may be a shortsighted solution, if this still works for you, the next time you're ready to get it on with your lady, drain that monster first! Then, let the sexual energy build between you (cough… cough… foreplay) for as long as possible. 
Green Light – Red Light
Guess what? Your lady can help you last longer in bed simply by playing a game with you. What game? "Green Light – Red Light." 
"Green Light – Red Light" is based off the behavioral sex therapy exercise: Stop – Start. If you are interested in learning how to last longer in bed once and for all, this may be for you. Behavioral sex therapy exercises are designed to teach men how to better distinguish when they are at the "point of no return" so they can delay ejaculation. How do you play this game with your lady? Well, she stimulates your penis until you almost reach your "point of no return" (Green Light), then, she simply stops stimulation (Red Light) until you lose some of your arousal. Once relaxed, your lady begins stimulating your penis again (Green Light). You may have to repeat this game several times to gain the full effects, but eventually, with practice, you will have better control over your ejaculation so you don't release too early. While this technique may seem simple, the application may be a bit more complicated. That is why it is a good idea to use the help of a sex therapist to build you a structured exercise plan; you could also use the PE Program—an online exercise program for premature ejaculation.
Have lots and lots of sex.
I saved the best tip for last. Want to know how your lady can help you last longer in bed? That's an easy one—have lots and lots of sex, of course. Best tip you've heard all day, right? The truth is, a good way to prevent premature ejaculation is to practice—a lot. And when I say "practice," I mean practice, practice, and practice five more times. How does that help you last longer in bed if you have premature ejaculation issues? Well, for many premature ejaculators, performance anxiety plays a major role. This type of anxiety can only be properly addressed if both partners are fully committed to having better and longer sex. In other words, both you and your lady need to be comfortable and familiar with one another—body, mind, and soul—to decrease performance anxiety or any sex-related anxiety, for that matter. And, because it takes two to have intercourse, you need your lady's help. So, you heard it here first—have more sex with your lady ASAP! 
In summary, you've tried just about everything you can think of to slow the action down, but the harder you try to last longer in bed, the faster you finish. Yikes! Well, thankfully, you're not alone when it comes to ejaculating way too early for both you and your lady. The good news is that you don't have to conquer this challenge alone. Nope, just look to your side and you will see the person who matters most in this equation—besides yourself, of course. Your opinion and your lady's opinion are the only two opinions that really matter, which is why it's so important to let your lady help you. Remember, you're a team, which means your success is your partner's success—in life, at work, and yes, even in bed. So, let her help you to last longer in bed. They say, "Women are smarter than men." Let her prove it to you! Isn't it time you and your woman had mind-blowing, last-all-day sex? Yes? Well, then what are you waiting for? Get to it! 

About the Author
Dr. R.Y. Langham holds a Master of Science in marriage and family therapy and a Ph.D in family psychology. She serves as a professional consultant for the Between Us Clinic, which provides sex-therapy online programs for men and couples experiencing premature ejaculation.