Filthy is powered by Vocal creators. You support
Mickey Finn
by reading, sharing and tipping stories...
more
Filthy is powered by Vocal.
Vocal is a platform that provides storytelling tools and engaged communities for writers, musicians, filmmakers, podcasters, and other creators to get discovered and fund their creativity.
How does Vocal work?
Creators share their stories on Vocal's communities. In return, creators earn money when they are tipped and when their stories are read.
How do I join Vocal?
Vocal welcomes creators of all shapes and sizes. Join for free and start creating.
To learn more about Vocal, visit our resources.
Show less
Porn-pocalypse!
Is it the end of porn as we know it?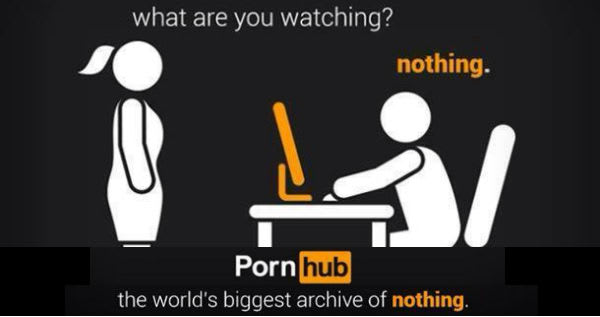 The internet has made communication incredibly fast, and put nearly anything you want to find right at your fingertips. Being the hairless bonobos that we are, we almost instantly filled it with porn and kink. It was a huge boom for the porn industry, at first, but soon things began to sour as LimeWire and other file-sharing services became the preferred porn method (despite serious security issues with file-sharing). Then came Porn Hub, who put up old content that was no longer drawing in members for the premium sites. They weren't the first, and now there are so many it was impossible to pin down the ground-zero for the disease that is likely going to shut down porn as we know it.
You may, or may not, know that I dabbled in porn and sex education videos for a few years before hanging it up and it was on every performer's lips: Pay for your porn. With each one of them boasting as many as hundreds of thousands of followers, how is no one getting the message? Porn production is less than ten percent of what it was thirteen years ago, and they are still struggling to keep afloat. Appeals to "fans" doesn't work, and to try and sue everyone who pirates your scenes would be expensive.
Speaking of expensive, this is not a cheap medium to produce. A good, reliable female performer will cost anywhere from $1000-$3000 per scene. A decent male performer will be another $500-$800. If you need a cameraman, you're going to have to dish out a few hundred dollars, and may have to pay equipment fees for his gear. Then there is make-up, food, STD testing and wardrobe. I once worked on putting together a bare-bones shoot for three scenes and the bill quickly topped $10,000. That is a nothing shoot, I'm certain the average is much higher.
Here is the issue with the industry itself, though: The financial model is a fucking mess! The only devoted fans willing to pay usually have some obsession or fixation on a performer. Not necessarily a creepy-stalker thing, but a hard-core crush. However, if he wants to see her with a girl on Monday, he's got to join Girlsway.com. If he wants to see her tied up or playing with sex toys he's got to join Kink.com. As he finds other things he wants to see, he has to subscribe to the sites that have that theme. Girlsway is $29.99 per month and Kink is $39.99 per month. That's close to $100 in subscriptions, when you're quite possibly only interested in one performer's scenes. It makes no financial sense, even if porn wasn't the definition of a "want" or a "treat" in life.
The tube sites are a major killer right now. Pornhub has it's own memes, t-shirts and even snow-plow trucks. Everyone knows the name, so that's where everyone goes. It works well for the parent company, which upsells its other sister sites like Cherry Pimps and Brazzers. They also hire performers to do events and special shows. Why these performers participate when tube sites are the reason they are now driving Kias instead of Porsches, I have no idea, but they do. It's the way to make money right now, and most performers are artistic and don't always have good foresight with money (that's not at all a jibe at porn, ladies, the same is true of actors, writers and painters. It's why they have agents). The end result is that Pornhub makes a killing in advertising and makes a few up-sales, but memberships at other companies have all but nosedived into the pavement.
Female performers these days normally have to have several income streams. Professional videos, cam shows, clips stores, custom clips and escorting are a must if you want to make any money in porn these days. When you think about the time it takes to clean up and change direction between these things, it eats up a lot of the week. As for male performers, well…enjoy it while you can boys. I don't think professional male performers are very long for the world. The world is too small for it to be difficult to find a guy that can bang it out anymore. The market is gone, and very little new blood is on the horizon for paid work. Not to mention that this is the most stolen porn genre. I imagine a bit of the jealousy of the guy getting to fuck the hottie plays a big role in that.
The last and final problem is porn's image. I talked to Dana Vespoli in an interview about the trends that pop up, like ass-to-mouth. For a few years it had to be on every boy-girl box cover. Once you put the fantasy out there, people want to see it, the interest makes you make more scenes that are almost exactly the same. Well, then it becomes memetic, and the cycle continues. This becomes a problem when marketing the image of a dirty slut. Well, a dirty slut would make porn for the joy of making porn, right? If she's a dirty slut, I guess respect isn't really that important. The image being sold undermines the selling of the image.
In the end, I could not find a single way to move forward with my project without a serious influx of cash. Like almost everything else, Pornhub and a few others have set a de facto monopoly up and are slowly squeezing the money that they can get out of the industry at the expense of performers, directors and fans. We could be having steak, but they've processed all the meat into McDonalds. There's no room to build a market without them. You can join nearly any tube site as a contributor, as I did to post trailers for my clips. However, after tens of thousands of hits, I received zero dollars and a bunch of whiny comments about only posting trailers and not my scenes (you know, those things I was selling for the outrageous price of $5.99 each instead of a subscription).
So, we have a lot of issues in the adult film industry. The market is the women's fan base, but that fan base has to spread its money out over several sites to get their kicks. Pornhub, Xhamster and others aren't just missing the forest for the trees, they are burning the forest down and paying the trees to pour the gasoline. I know porn is a luxury, and I know that this might sound silly, but I think it's important. It was the first time I realized that women liked sex. It showed me that a woman can be smart and like dick. It informed my kinks and let me know I wasn't all that weird. I will miss it, but with the onset of computer generated porn, we are probably looking at the end of the jizz-biz.