Filthy is powered by Vocal.
Vocal is a platform that provides storytelling tools and engaged communities for writers, musicians, filmmakers, podcasters, and other creators to get discovered and fund their creativity.
How does Vocal work?
Creators share their stories on Vocal's communities. In return, creators earn money when they are tipped and when their stories are read.
How do I join Vocal?
Vocal welcomes creators of all shapes and sizes. Join for free and start creating.
To learn more about Vocal, visit our resources.
Show less
I Am a Slut
No, I'm actually not. And here's why you shouldn't care.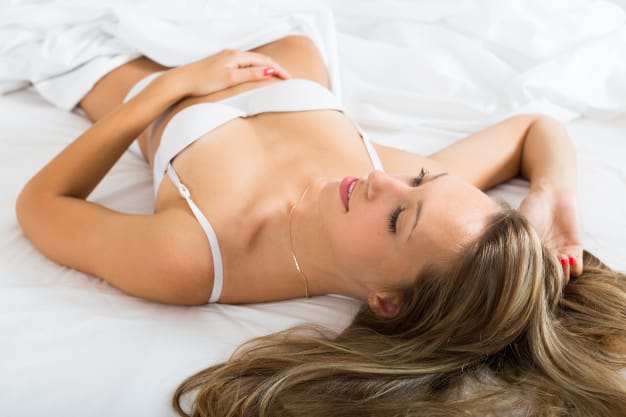 I lost my virginity when I was 16 years old. He wasn't my boyfriend, I didn't love him, it wasn't a romantic, candlelight and rose petal experience; I was drunk, so was he, and it happened. At the time, most of my friends were older and had already done it. When the opportunity of first time sex presented itself to me, with him taking my shorts off in a dimly lit bedroom after a party, my first thought was clear and immediate: Get it over with. 
Naïve as I was, I still figured that we were meant to be. I didn't conceptualize that it was very obviously a one night stand for him, but when I realized that nothing was going to come from my deflowering, my heart broke a little. From the information I discovered about the boy who took it, he slept around too. So did a majority of the people that I talked to about sex. In my head, I figured it was normal to do so. As long as I'm safe, I thought, what's the big deal? 
Months passed by as I breezed through my grade 11 year. I lost my virginity just before school started in August, and by the end of the following summer, had slept with five more people. I had never been in a relationship. I didn't know how to love someone or be committed. Most of my friends had had boyfriends, but I couldn't relate. I liked sex. It felt good and since I wasn't chasing relationships, I chased the feeling. My argument was that I was avoiding all the drama that came with having a boyfriend and instead I was just having fun. 
The summer going into grade 12 I had met a boy that I worked with who I cared about very deeply. Small issue: He had a girlfriend. Bitterly, I pitched my plan to my friends: "I am going to break them up, and sleep with him, no matter what." That was all that mattered. 
My plan faded as I became closer friends with him, yet into September, he told me with teary eyes that his girlfriend had broken up with him. My heart leaped because I realized that this was my chance. One week later, I agreed to hang out with him alone, then lo and behold, in the back of his car, we ruined our friendship, so to speak. He told me that he had always wanted to. My heart was fuzzy, and I tried to ignore the fact that I was beginning to really, really like him. 
Well, disasters followed; he ended up sleeping with two of his ex girlfriends' best friends in the next month and a half, and the ex ended up finding out about his frolicking about. He blamed me and during this I was going on my own little rampage after those months to try and make him jealous; in between continuing to sleep with him, I slept with three more different people and as soon as I'd tell him, he'd turn around and find someone new. I was angry, jealous, and nothing I did was good enough. Him and I were fighting fire with fire and one day, the flame just burned out. He sent me a series of messages, calling me a slut, and telling me no man will ever want to marry a girl with a track record like mine.
My heart was broken, because as awful as the things he said to me were, I knew what he said was true. In my whirlwind of a year and a half, and trying so hard to fit in, I looked around and realized that I was the "slutty" one in my group of friends. My friends loved to publicize and playfully tease me about my antics, and I went along, thinking it could be my way of keeping people around. But, my friends failed to inform me what they really thought. I was "bad for their reputation," or "gross" or "embarrassing." I thought I needed the label of being the girl who sleeps around to KEEP people around, but really, I was pushing people away. 
After I stopped talking to my work boy in February, I didn't sleep with anyone for months. I still haven't, as of writing this. It has been almost 6 months, but the label follows me around. I won an award for it at my prom. My grade knows me as someone who does so, even though my encounters with sex are sparse and spread apart over weeks and months and have been for ages. 

It has been humiliating to watch people distance themselves from me because of what I have done with boys who get no reprimands for the exact same things I do. 
Humiliating to have my little sister tell me a boy told her that I was "hot," but that I sleep around too much, so I'm not dateable, and she had to defend me. 
Humiliating because girls in my grade get passed around by the same people every weekend but because it isn't sex, what's the big deal?
Humiliating to hear people talk about what a disappointment it is for her someone going through a breakup to have guys over to her house to sleep with as "nauseating."
Humiliating because only girls with boyfriends are allowed to talk about their sex lives. 
Why do we do this to each other? 
I am here to challenge the label that sex is wrong if you do it with two people, seven people, or 47 people. 
I am not damaged goods. My body has not changed or been disfigured because one too many people have been inside it. I am not infected, or diseased, or any less of a woman because of what I have done.
What I really am, however, is an awesome person. I care deeply for people. I go the extra mile to help. I love learning, travelling, and art. My family means the world to me. I laugh a lot and I will talk to anyone. I work hard and in the past few months have been moving towards being kinder, per my friends wishes. 
My self enjoyment is not anyone else's business, and, it never should have been. 
Nobody else should have ever judged me, because what I do with my body was never hurting anyone. 
It is my body, it is my life, and I deserve to live it without a stigma attached to my name. 
I am happy. I am safe. And that is all that matters.