Filthy is powered by Vocal creators. You support
Ossiana Tepfenhart
by reading, sharing and tipping stories...
more
Filthy is powered by Vocal.
Vocal is a platform that provides storytelling tools and engaged communities for writers, musicians, filmmakers, podcasters, and other creators to get discovered and fund their creativity.
How does Vocal work?
Creators share their stories on Vocal's communities. In return, creators earn money when they are tipped and when their stories are read.
How do I join Vocal?
Vocal welcomes creators of all shapes and sizes. Join for free and start creating.
To learn more about Vocal, visit our resources.
Show less
How to Become a Porn Star
So you want to become a porn star, do you? Well, if you're a lady, you have multiple options available to you.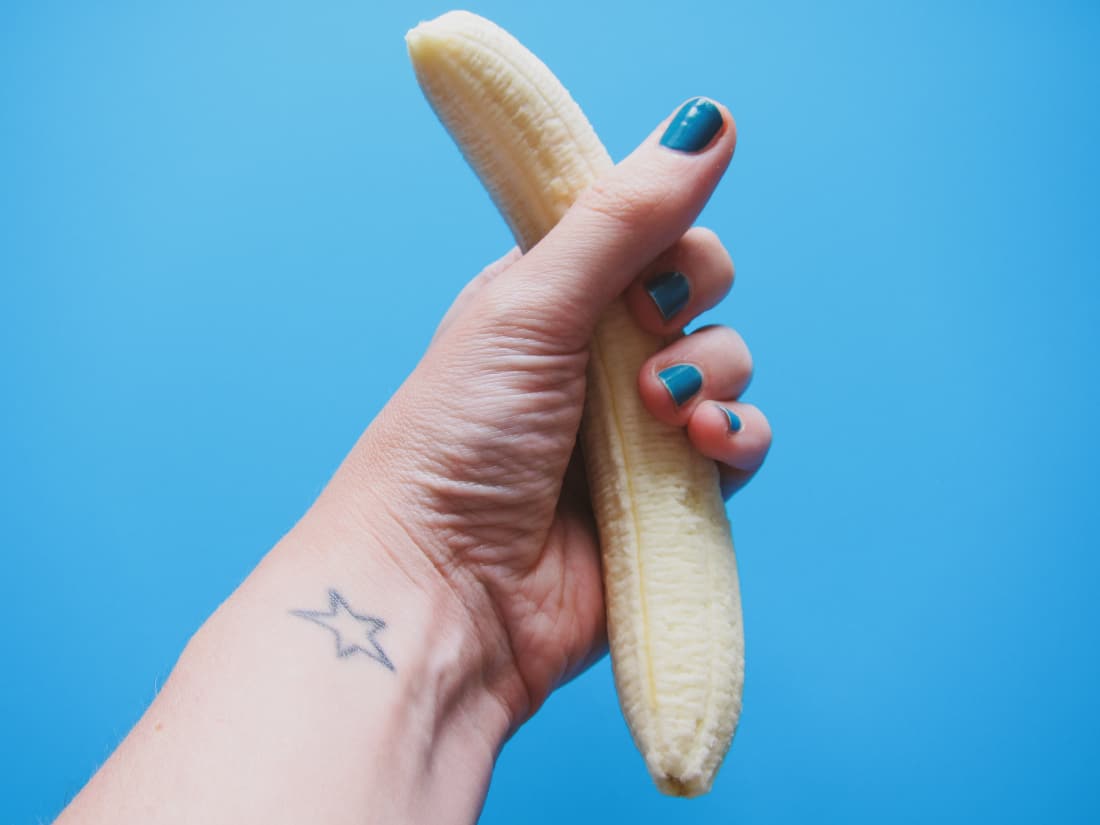 Porn stars have very unusual lives that often include travel, photoshoots, and if you listen to the rumors, lots of money. If you look at the richest porn stars in the scene, it's clear that you can make a serious amount of money if you have the looks, intelligence, and moxie to make it happen. 
They may have a stigmatized career, but that doesn't mean that being in adult films is the end of the world. Many have used their time in porn to springboard themselves into Hollywood. If nothing else, female porn stars are the women who never have to wonder "What if?" 
That being said, being in porn isn't for everyone. It can and will bar you from getting certain jobs post-retirement. Dating will be very difficult, if at all possible. And, there's also risk involved. 
Do you want to become a porn star? You're not alone—and believe it or not, it's easier than ever to do. I ought to know; I've worked behind the scenes in the adult film industry. Here's what you need to know before you become an adult film star. 
The first thing you need to do is figure out whether this is a viable goal for you.
I want to point out that there's a very big difference between a cam model and a porn star. You can always become a cam model, but you cannot always become a porn star.
A cam model can be of any age, weight, or body type—and they can still make a decent amount of money. The key to cam modeling is that you need to do it regularly, gain a following, and also interact with fans. You can do cam modeling from the comfort of your own home. 
Porn stars are different. They work with big name companies to produce clips and movies that are found in sex shops. They work with names like Brazzers, Kink.com, Bang Bros, and Reality Kings. Being a porn star means you're willing to travel, are totally STD-free, and also look amazing. 
It's worth pointing out that you can cross over from being a cam model to a porn star, and vice versa. Personally, I would suggest starting as a cam girl if you aren't 100 percent sure how you'd feel about being in porn. 
Before you make any moves, think about what you're willing to do—and if you're willing to walk off set if you find yourself being pressured.
Porn is a rough industry. Like, really rough. Along with the stigma porn stars feel, they often end up getting pressured to do scenes they don't want to do. 
I suggest that you make a list of your hard limits. Won't do fetish work? Mention it. Won't do double anal? Won't do gang bangs? What about interracial? Set out your limits when you first start, and you'll be good to go.
As an adult film star, you have every right to walk off set, though, I won't lie, this can have consequences for your career. It's not unheard of for people to call adult stars "difficult to work with" for standing up for themselves. Thankfully, most major porn houses do NOT do that.
I also want to add another disclaimer about earnings.
Contrary to popular belief, female adult film stars do not make much money from their work. Don't believe it? Take a look at the rates that the girls get paid. It's not as much as you think, especially when you remember that the frequency of shoots isn't as high as it once was.
A typical Boy/Girl scene will run about $1,000. Girl/Girl scenes pay less, around $700, and are harder to get. A blowjob taping will usually run around $250 to $300, assuming you're in average demand. Fetish work can run from $150 to $800, depending on what you're doing and who you're filming with. 
So, let's say that you're a full-time porn star and you do a shoot per week. You will gross about $50,000 per year at your peak. If you're in demand, you might gross around $300,000 to $400,000—but that's highly unlikely.
So, what do you need to have in order to become a porn star?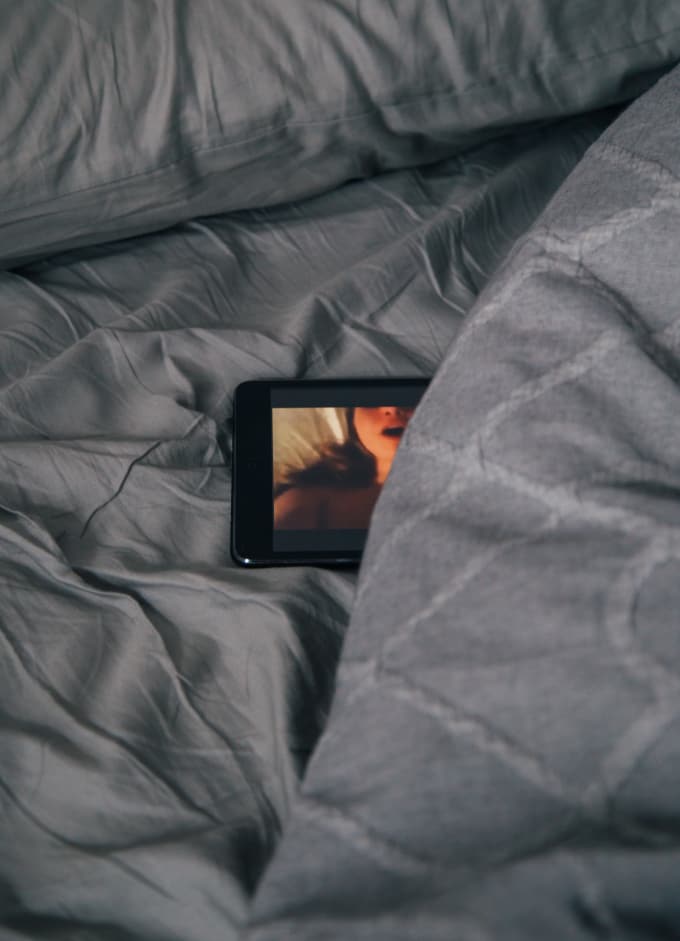 Porn stars are held to a far higher standard than camgirls—especially when it comes to looks. Though there are definitely women who get into porn without looking like the typical porn star, most mainstream porn companies will expect the following from their models:
You should be young. If you want to get the most bookings, you should be under 21 years of age. MILF age, in the industry, starts at 25. If you want to break into porn older than 30, you've missed the bus. 

You should have a "girl next door" look. Though alternative porn stars are a thing, the amount of bookings you can get are sorely limited—and this will harm your career. Porn casting groups hate seeing tattoos, and to a point, also hate plastic surgery. 
You should be thin. Please don't kill me, but it's true. The average porn star has a 34B bra size and weighs around 120 pounds. They are tiny women, and that actually works better on camera. 
You need to be willing to travel to a designated STD testing clinic and get tested every two weeks. Here's the thing about porn that makes it risky: you're barebacking dozens of people a month. If one person has HIV, then the entire industry could have it. 

By law, all porn tapings have to have adult film stars that have been cleared by certified panel clinics. There's a bunch on both the East and West Coast. 
You also need to be able to travel. It's not an easy thing to do! It gets really old, really fast. 
Sound good? Well, if you meet those criteria, you can become a porn star. 
Get your portfolio pictures taken.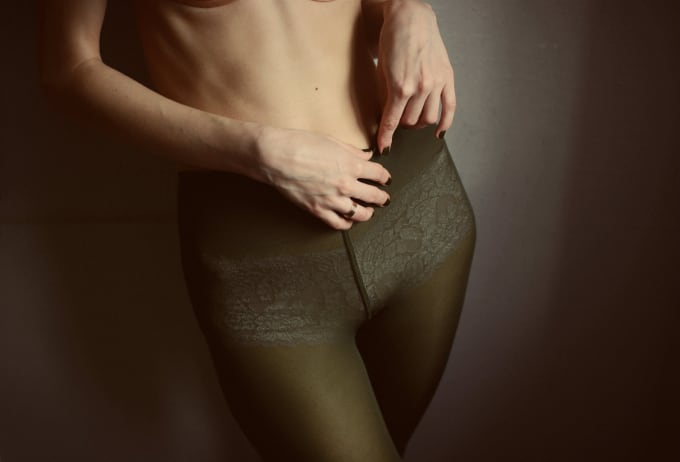 The cool thing about being an adult film star is that you don't need to buy your photos. In fact, you can probably get paid to take the pictures you want to get for your portfolio.
You will need to do TFP, or "Time for Portfolio" to get some clothed shots. Once the clothes come off, you can expect to be paid. I suggest going on ModelMayhem or OneModelPlace to find a photographer who is willing to pay you for nude pics.
Your portfolio should have two full body lingerie shots, a full frontal nude shot, a head shot, a nude shot from the behind, and pictures of your privates. 
At this point, you will also need to take your measurements and write them down. Porn agencies and companies tend to want to know these numbers. 
If you want to get booked quickly, go to an adult modeling agency.
Adult modeling agencies are the X-rated version of modeling agencies. They have connections to market you to the mainstream porn companies that are looking for girls. They also might be willing to pay for your STD panels. 
The hard part is actually finding a legitimate agency. Real agencies are licensed by the state and have license numbers you can search up. They are held to legal standards that actively protect performers, and can only charge a maximum of 15 percent of all the money they bring you. 
Most companies that claim to have agents are actually management companies, which means they're not legitimate. They may have dodgy business ties, might be operating illegally, or could be covers for human trafficking circles. 
If you choose to become a porn star through an agency, choose a licensed agent—and read the contract. Your agent may prevent you from getting bookings that aren't done through them, depending on how they choose to market you. 
You also could get your start through webcamming—as long as you choose the right platform.
It's not unheard of for a very popular webcam model to get scouted by adult talent agencies after reaching a certain level of popularity. This is a longer term plan for many cam models, and honestly, is a good route to go. 
That being said, it takes a long time, heavy marketing, and will also still require a portfolio to get started in most cases. Most cam models will never get scouted into mainstream porn this way, though, so if you want a method that you can bank on, this will not be it. 
You can also market yourself.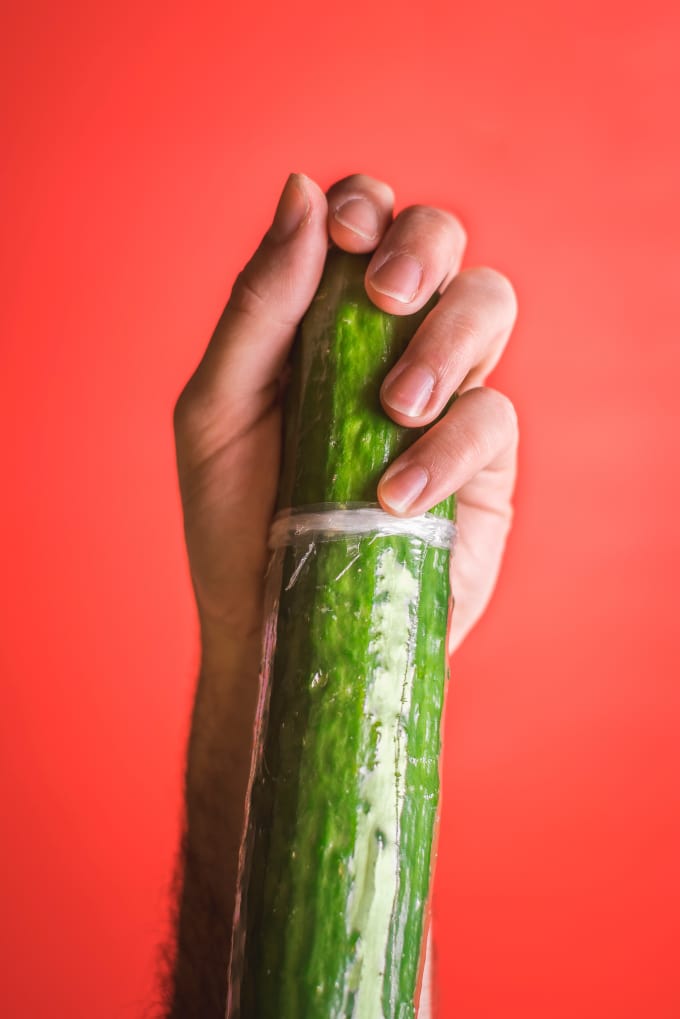 If you don't feel comfortable with a porn agency taking your money or denying you gigs, you can go your own way. To do this, you will need to have a modeling portfolio and a lot of moxie. 
Many sites, like Kink.com and Reality Kings, actively recruit people on their sites. You can submit your photos to them and hear from them directly. This allows you to negotiate your own rates and also keep all the money. 
You can also go on sites like SexyJobs to find new film companies to apply to. If you are on SexyJobs, it's a good idea to submit your photos on a slightly regular basis. After all, production companies tend to work on a variety of different movies at any given time. 
It's worth pointing out that a lot of porn stars are freelancers.
You do not have to be signed to an adult film agency to become a porn star anymore. As long as you're willing to cultivate your own brand and are okay with spending an hour or so each week submitting photos to producers. 
That being said, safety is an issue and you need to vet your porn companies. Here are some things that you should be aware of:
You can always ask for references from other models, or approach them via Twitter to ask what shooting with a company was like. The best way to ensure that you don't end up a victim is to do your research about the companies in question. 

Private collectors are generally safe, but can be dangerous. Private collectors are people who aren't officially porn producers, but want to sleep with porn stars and record it. Depending on who they are, they can pay better or worse.

The problem is that they can be dangerous. It's not unheard of for "private collectors" to sexually assault models. Personally, I'd avoid them unless I was very hard up for money.
You should always have a safety call. Tell them who you're with, where you're going, and give them an emergency number if they can't reach you. 
You always, always have the right to say no. Even if they hate it, you have the right to walk off the set. 
If your client refuses to pay, you have the right to take them to court. This is considered to be unpaid wages. They will lose in court, and will have to pay the court fees. 
Regardless of which route you chose to become a porn star, there are certain things you need to be aware of.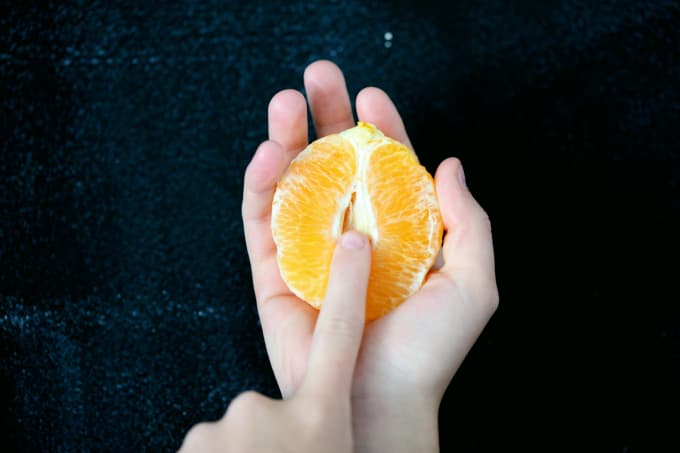 Okay, let's say that you did the work, got the gigs, and started making sexy videos. Congrats! You are now a porn star! That's great, but once again, there are some details that you will need to keep in mind when you choose this industry. 
Here are some of the most important things that you should be aware of when you choose to be in adult films:
The average lifespan of a porn career is TWO YEARS. An office career can give you 30 years of work. A military career can last until your 40s. In porn, things are a bit different. You will have TWO years, tops, to make all the money you can. 

Your best bet to actually keep the money flowing is to use your porn career as a springboard. Porn can be a springboard for your talent and a way to get you noticed. Some mainstream shows, such as Game of Thrones, actually try to hire porn stars. Use porn to get into movies like Sasha Grey did. Or, use it to kickstart a writing career like Samantha Bentley did. Or, work your porn into a sex toy sales business, like Jenna Jameson did. 
I strongly suggest you put money aside for retirement. A Roth IRA is a good way to make sure porn helps keep you happy in old age. 
Remember that there is no worker's compensation for porn. Porn is a risky business, and certain sex acts can permanently damage your pelvic floor. Choose your tapings wisely!
Never let people shame you for what you do. Trust me when I say that people who make a point of making you feel bad are very lonely, sick, and angry people. Don't let them get to you, and feel free to block them.