Filthy is powered by Vocal creators. You support
Ben Kharakh
by reading, sharing and tipping stories...
more
Filthy is powered by Vocal.
Vocal is a platform that provides storytelling tools and engaged communities for writers, musicians, filmmakers, podcasters, and other creators to get discovered and fund their creativity.
How does Vocal work?
Creators share their stories on Vocal's communities. In return, creators earn money when they are tipped and when their stories are read.
How do I join Vocal?
Vocal welcomes creators of all shapes and sizes. Join for free and start creating.
To learn more about Vocal, visit our resources.
Show less
Hottest Foot Fetish Models on Twitter
Foot models on Twitter are raking it up all week thanks to a never-ending supply of toe hungry cash pigs.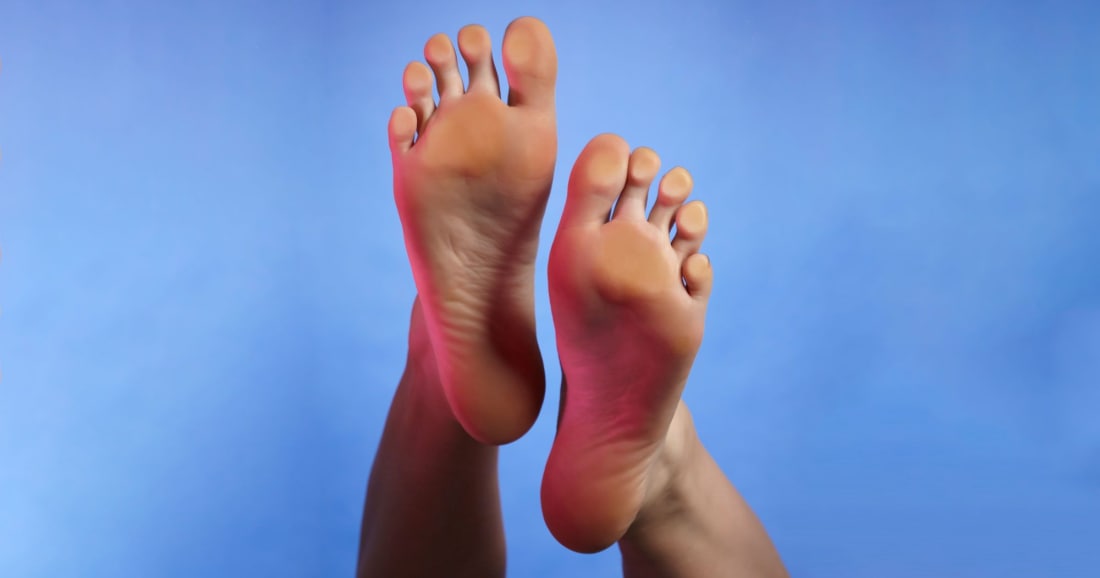 Many of the foot fetish models on Twitter are financial dominatrixes, which means being a dom to at least one submissive (known as a money slave, pay pig, human ATM, cash piggy, etc). In order to understand foot fetishism, you must also consider FDs. FDs offer videos, communicate via means such as KIK or Skype, sell used items of clothing, and much more. As Ceara Lynch, who's been a financial dominatrix for over ten years explains, how to make money as a financial dominatrix takes a lot of work and strategizing. So you foot boys and girls better be grateful! 
I want to see some gratitude sent my way too because you pay pigs might not be deserving of a list like this. These foot models warned me about your types: that you losers should be re-tweeting all of my work and Venmoing on the regular. But I still put this list together because I'm generous. Enjoy it while you can, sandal slaves and nylon ninnies, because my generosity isn't going to last.
Honeydewbby
Honeydewbby has a honey do list and that list entails being her footboy and getting her what she wants off her Amazon wishlist. Goddess honey isn't taking being a deity lightly. She fulfills custom orders of self, ass, and foot worship. It all comes at a price: you have to bow down and pay! That's what you gotta do if you want premium access to foot fetish models on Twitter. 
Sexy_Lena_net
Sexy Lena is raking it up every week. She provides 3 to 4 new fetish updates every week on her website. That's a lot of access to nylons, stockings, pantyhose, long nails, long toes, soft soles, high heels, boots, long legs, and foot domination. That's just what it takes to be one of the most successful foot fetish models on Twitter. 

OhMandy56
"I never realized how happy your feet made me, oh Mandy. Well, you came with your feet without socks on, and I bought you gifts off Amazon, Oh Mandy!" You've got to be one of the top foot fetish models on Twitter to merit a Barry Manilow foot parody. And Mandy certainly is one of the top foot models on Twitter! No one but the best can command an army of footboys over 32,000 strong. 
NataliesSocks
Natalie Elizabeth's footboys are like dogs in need of training. Every time they behave by sending her an Amazon gift card, she rewards them. She's even got her cash pigs repeating her mantra, "My feet are your treat!" She's got all those footboys wrapped around her little pinky toe. That's what it takes to be one of the top foot fetish models on Twitter.

TheMissArcana
"My high arched feet bring all the boys to the yard, and they're like, 'they're higher than yours.' Damn right, they're higher than yours. I can't teach you because I was born with these arches, so pay up cash  pigs!" Miss Arcana has been cultivating a following of loyal footboys and human ATMs for over four years. Those high arches have been enough to make Miss Arcana one of the top foot fetish models on Twitter.
footgoddessAnna
"Choose feet. Choose a foot job. Choose a foot career. Choose a foot family. Yadda yadda yadda. Who needs reasons when you've got Princess Anna's Feet?" Princess Anna promises highly addictive online foot worship. This is foot worship her cash pigs don't want to detox from. There's no foot methadone to help them sober up! And that's why Princess Anna is one of the top foot fetish models on Twitter. 
Mistress D
"If it doesn't involve me getting more money idc," says Mistress D. And with a whole army of "footboys," she's one of the top foot fetish models on Twitter. And she has no problem getting what she wants. After moving into her new place, Mistress D conducted a quick poll of what her followers would do for her. Number one? Clean her entire apartment. Who needs maid service when you've got footboy service?!
Princess Lyla J
As far as foot fetish models on Twitterare concerned, Princess Lyla J provides a lot of photos for her cash pigs to enjoy. Sure, she's putting her pump posse in their right place as meatbag Pay-pals, but she's being far more generous with her time than many other foot models on Twitter. But that's how you work it on social media: you keep providing content and your foot-loving gold mines keep giving you the doubloons.
Goddess Lexi
Goddess Lexi is one of the foot fetish models on Twitter with a rabid fan base. Her Twitter feed is full of devotionals from her footboys. One man deprived himself of orgasm for two weeks and bragged about experiencing nocturnal emissions sleeping next to his girlfriend all because he looked at a picture of Goddess Lexi before bed. With that sort of influence no wonder Lexi is living in luxury!
Meggerz
Meggerz was one of the first to become a financial dominatrix and successful foot fetish models on Twitter. Her hard work has paid off in the form of three properties and a BMW. There's a reason why this is one of the most popular sexual fetishes to profit off of. Meggerz says she owes her success in part to her ability to read people and to reward them with attention when they deliver her a gift that she appreciates. She's got plenty of cash pigs, but she wants them to know that they're her cash pigs.
MsPrettyFeet
This NJ resident planted some magic seeds in the Garden State because she grew herself an army of cash pigs. MsPrettyFeet is one of the foot fetish models on Twitter who prides herself on being classy, elegant, and seductive. She's got countless photos of her feet in stylish shoes and can provide even more if you're willing to buy her some sandals or pumps from her Amazon wishlist. What're you waiting for, sock sniffer? Get to work!
Mistress Cindy Ray
Mistress Cindy Ray wants to control you psychologically and physically. She's offering her services as someone to be worshipped, and if you agree but fail to live up to the expectations of being her cash pig, then you're going to get walked upon by her size 8 feet or slapped across the face or bum. She offers her services both online and off. That's how she's ended up one of the top foot fetish models on Twitter. 
Gaby Alvarez
Gaby Alvarez is one of the Guatemalan-based foot fetish models on Twitter. She retweets a lot of toe lovers to reward them for being cash pigs. Even the number of shoots that Alvarez shares is a form of domination because it leaves her money hogs having to make more out of less. Not that they deserve more; it's all on Alvarez as the dom to set the pace.
iLoveFoot69
iLoveFoot69. 69. Nice. This account doesn't actually belong to one of the top foot fetish models on Twitter, but it does retweet the top foot fetish models on Twitter. It's a foot fetish aggregator. It's an extra treat for all you footboys and footgirls. I was feeling extra generous and wanted to share it with you aspiring and established cash pigs. And now that the list is done, I give you permission to go have fun!