Filthy is powered by Vocal creators. You support
Daniel Payne
by reading, sharing and tipping stories...
more
Filthy is powered by Vocal.
Vocal is a platform that provides storytelling tools and engaged communities for writers, musicians, filmmakers, podcasters, and other creators to get discovered and fund their creativity.
How does Vocal work?
Creators share their stories on Vocal's communities. In return, creators earn money when they are tipped and when their stories are read.
How do I join Vocal?
Vocal welcomes creators of all shapes and sizes. Join for free and start creating.
To learn more about Vocal, visit our resources.
Show less
Gay Sex in Korea
Experiences of a Rice Queen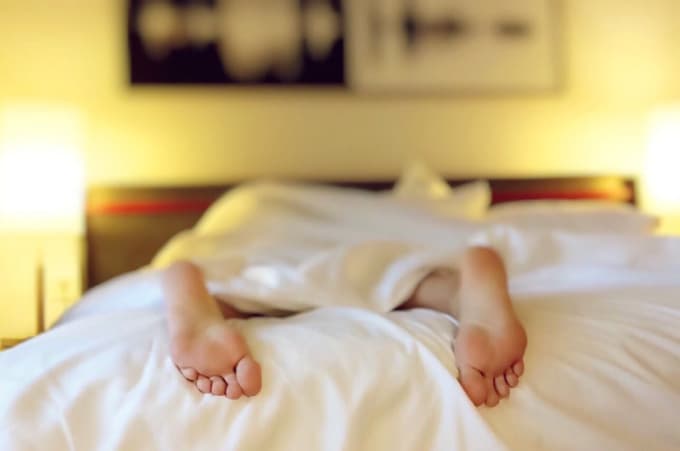 I sat at the bar and ordered a drink from a really cute bartender named Ace. He wouldn't tell me his Korean name, and I didn't really care. I was enamored with him, and was obviously terribly naïve, because he kept trying to convince me to buy dreadfully overpriced drinks. But he did it so sweetly, with such an adorable smile, that I couldn't resist. I still remember those dimples and the way he'd rub up against me when he delivered drinks to customers at tables.
Having learned my lesson from the soju experience the previous weekend, I was pacing myself as much as possible, and going back and forth between an alcoholic beverage and water. I didn't want to make a fool of myself in front of Ace, and though I was definitely drunk, it wasn't extreme. It was just enough to relax me and make it possible for me to be more forthright in my flirtation with him. The place was eventually too packed to dance anyway, so I just stayed on that stool and stared at Ace whenever he wasn't looking. Expert that he was, though, he knew exactly what was going on. I stayed until closing, having spent at least a couple hundred dollars on drinks, and as he was wiping down the bar one last time, he asked me if I wanted to go home with him. I swear, my heart nearly leapt out of my chest.
I should have been smarter, but living and learning is really the only way to accept for oneself what everyone else already seems to know or at least pretends to know. To this day, I am not sure if he was really interested in me, my money (little did he know how little I had), or both, but that night, after I retrieved my stuff from the motel, we made love multiple times. He was a natural bottom, and had a ravenous desire which I was happy to satiate. His body was absolutely beautiful, his lips soft, his technique expert. I was clumsy, but he just smiled and showed me the way. He was nice and he was using me at the same time. I knew it deep down, and I didn't care, at least not while our bodies were entwined.
After we were both exhausted, we laid in each other's arms and fell asleep. We slept through most of the next day, waking up around five o'clock in the evening. We had dinner together, then he went to work. He told me to wait for him at his apartment, and that he'd be home immediately after finishing his shift. This contributed to my confusion about his intentions (did he not want my money, or did he not want any other guys hitting on me?), but I was just happy he wanted to be with me two nights in a row.
I had brought my books with me, so I read while he was at work. He came home around three AM, and we explored every inch of each other's bodies until dawn. It was quite rough at times, and gentle at others. I couldn't get enough of him. We fell asleep in each other's arms once again, waking around noon. After lunch, he went to meet a friend for a couple of hours, and I went out to buy him a teddy bear holding a heart, one of those stuffed animals you usually see on Valentine's Day. I don't know what I was thinking. It seems so cheesy in retrospect, and I was falling for him way too quickly. But I couldn't help myself.
I think he was a bit shocked when I gave him the teddy bear on his return home. He thanked me, but I'm quite sure I'm the first and only guy who had ever done something for him so romantic (?) so quickly. Whether he was shocked or not, we went into his bedroom, stripped, and started at it again. He bent over and asked me to tongue him. I had never done anything like that with Trevor, and wasn't sure exactly how to do it properly. I took his groans to be a green light to continue doing what I was doing, though, and quickly discovered I really enjoyed it as well. I knew I was an "ass man," so probably shouldn't have been surprised at my new-found delight. I must have stayed between Ace's legs for at least an hour.
It was Sunday night. We had been together two consecutive nights, and he asked me to stay a third. I had work at seven AM the next morning, but the subways started around five AM, so I could make it if I left on the first train. It'd be tight, and I'd arrive at work at seven on the dot, but I just couldn't leave Ace. I wanted to be with him 24/7.
When we just couldn't go on any longer, he snuggled up close to me and rested his head in my armpit. I breathed his smell in deeply and held him tight. We weren't naming what was happening, but I just assumed, innocently, that we were "together." I awoke around four thirty AM the next morning, took a quick shower, got dressed, kissed him lightly on the lips, and left to catch the subway. I arrived at work with about five minutes to spare. I sent Ace a quick message before my first class: "Love you & thanks for this weekend."
I didn't receive a reply from Ace throughout that Monday morning. I wanted to send him a text every ten minutes, but I also didn't want to be "that guy." Maybe he was just sleeping late into the day, which seemed to be his habit due to work scheduling. By noon, though, I couldn't resist any longer, and sent him another text message. There was still no reply by six PM, when my second shift started.
During each break, I sent more messages. Still nothing by nine PM. I began to think I either had the wrong number, or that he was not replying on purpose. Of course, looking back on the situation from where I now sit, the "love you" text was way too soon. Of course, I didn't love him. How could I? I barely knew him. I was obsessed with him, no doubt, but I mistook our sexual compatibility and his having me stay at his apartment three days in a row for some kind of commitment to exclusivity and the beginning of a relationship.
When I got off work that night, I called him. His phone just went to voicemail. I left a message asking if he had gotten my texts, and if so, why he wasn't answering them. I was just digging my hole of desperation deeper and deeper, but if you've ever been in a similar situation, you know it's almost as if something else, something outside yourself, is driving you to that kind of stupidity. Through that week, I must have called and texted at least ten to fifteen more times. By Friday morning, I had decided to go back to Why Not? that evening after work to confront him face to face and get a direct answer. I expected the worst, but hoped I was wrong.
At nine PM on Friday, I couldn't get to the subway station fast enough. I had my bag of clothes with me, ready for another long weekend in Itaewon, praying to a deity in whom I no longer believed that there was just some kind of phone malfunction preventing Ace from contacting me. I got to Itaewon around 10:30 PM, and made a beeline for Why Not? after checking into the same motel I had checked into the weekend before.
There he was, getting things in order behind the bar counter. He glanced up at me and his eyes immediately told me everything I needed to know. He walked outside with me, I asked him why he hadn't returned my calls and messages, and he said, as flippantly as possible, "No reason. We were just having fun last weekend. It was nothing serious." If my heart nearly leapt out of my chest with joy the previous weekend, it sank into the pit of my stomach on hearing Ace's cold rejection.
I tried to object. "But we stayed together three nights in a row," and "We're so good in bed together." He smiled, but not in a kind way, and replied, "I'm always good in bed." I was trying my best to hold back the waterworks, but I just couldn't. I started bawling, which I don't think he expected. He seemed embarrassed and unfamiliar with such naïveté, and he hurriedly went back to his work behind the bar counter, no doubt doing his very best to escape the weird foreigner. I just sat on the steps outside the bar, crying and not caring much who saw me or what they thought. It was too early for the Friday night partiers, so the road was still mostly empty.
Suddenly, someone I had never seen before sat down beside me and asked me what was wrong. Between sobs, I told him what had happened, and he put his arm around my shoulder and said, "Welcome to the family." He went on to explain this particular gay community: there were some good guys, but there were far more just looking for fresh meat for one-night stands. I was lucky to have gotten three nights, he said, and wondered why in the world I was looking for anything other than sex on Homo Hill. He wasn't being mean, he said. He was being honest.
He took a pack of tissues out of his man purse and gave me a couple. "Dry it up, and have fun tonight," he remarked. "Get you some hot ass tonight," he said, as he walked away. The random act of kindness, and matter-of-factness, cheered me up. I thought about his advice, and in a few minutes, felt silly about my limerence towards Ace. But I was determined to quickly put my humiliation behind me and make good on my new, anonymous friend's guidance on "getting some hot ass."
Due to the influence of a Canadian co-worker (not my roommate), I had started smoking a couple of days into my new job. Most of the teachers would go out after work for a few beers, and a couple of them would smoke while drinking. That's how I picked up the habit. So I walked down the street to the mini-mart, got a pack of Marlboro Reds, and went back to Why Not? I could have chosen from two other dance clubs on Homo Hill, but I wanted to make Ace think I wasn't completely pathetic—whether that was actually true or not.
I ordered a gin tonic and sat at a table along the back wall. Guys were starting to trickle in, and one of them caught my eye. After he ordered a beer, we ogled each other for a few minutes. I was nervous, but I was intent on making a conquest, and this boy was prettier than most girls I knew. He was sitting with a group of three other guys, but after a few more gin tonics, I finally got the nerve to make my move. They were all smoking, so I saw my in.
I walked over to their table, and asked him directly if he wanted to have a smoke and defrost with me outside. It was mid-summer, so the bar had the air conditioner on full blast, and with so few people in the bar, it was freezing. Without saying anything, he got up and followed me outside. I gave him a cigarette and lit it for him, then lit mine. I asked what his name was, and he told me, though now I can't remember.
As we continued talking, it soon became clear that his English was as horrible as my Korean, which meant we weren't going to be getting much information out of each other. Neither of us minded, though. Even though we couldn't communicate without pantomime, we were comfortable with each other, and the mutual attraction was obvious. After finishing our smoke, he giggled and grabbed my crotch, gave me a kiss on the lips, and took my hand to lead me back in to his table. I sat with his group of friends, one of whom spoke far better English. He translated a bit for us, so I at least got to know they were all students at the same university and all potato queens (my good luck).
Around midnight, the music got louder and the guys started pouring in. My new friend and I got up to start dancing together. Actually, it was more dry humping and grinding than dancing. The frigid air soon turned humid and thick from all the heavy breathing, movement, and sweat. Between every two or three tunes, we'd sit for a few minutes and have another drink. Within an hour, we were drunk and horny. Our hands were already all over each other on the dance floor and at the table.
Suddenly, he took my hand and led me outside. I wasn't completely familiar with the neighborhood yet, but he seemed to know where he was going. About a hundred feet up the hill, we turned left into a little alley, then right into a staircase leading up to a bathroom. Three couples were screwing right there on the staircase, pants around their ankles. I was both shocked and stimulated. My friend didn't even seem to notice it, and led me into the bathroom, locking the door behind us. Apparently, he wasn't an exhibitionist.
Through the door, we could still hear the animalistic noises from the staircase, heightening our horniness. My friend unbuttoned and unzipped my shorts, and pulled them and my underwear down around my ankles. He kneeled down and began sucking me off. With the heat, the noises and the stimulation, I came quickly, but he swallowed and kept on sucking. I got hard again in no time. He slipped his pants and undies down around his ankles, turned around, and leaned against the wall, ass stuck out, inviting me to bang him. With his saliva and our sweat as lubricant, I slid myself inside him, slowly at first, then more aggressively. I took his hips with my hands, pulling him into my cock. I waited for him to come, then emptied my own load inside him.
He turned around, put his arms around my neck, and pulled me down to his lips for a deep, long kiss. We then wiped down with some moist paper towels, and walked back down the staircase, past new copulating couples, out into the hot but fresh night air. His friends were smoking outside the bar, apparently waiting for him to return so they could take a taxi back to their dorm. My new friend kissed my cheek, then waved goodbye as he walked down the hill with his friends to catch a taxi.
I found myself so thankful for the advice from the anonymous guy earlier that night. Had it not been for him, I would have been sad as I watched my friend walking away after having been so intimate, but I was a quick study. This was the way things went down on Homo Hill, and instead of feeling sad, I felt great. Yes, it had not even really been a one-night stand. More like a thirty-minute stand. But it was honest. It was intimate. And it was fun. We enjoyed each other and used each other at the same time, and that was OK.
I was satisfied and tired, so I went back to my motel room, took a shower, and quickly fell asleep. It was the best night's sleep since my arrival in Korea. The next day, I explored the Jongno and Namsan areas of downtown Seoul, ate a good lunch and dinner, and readied myself for another night of fun and sex.