Every Single Day...
They walk in the door.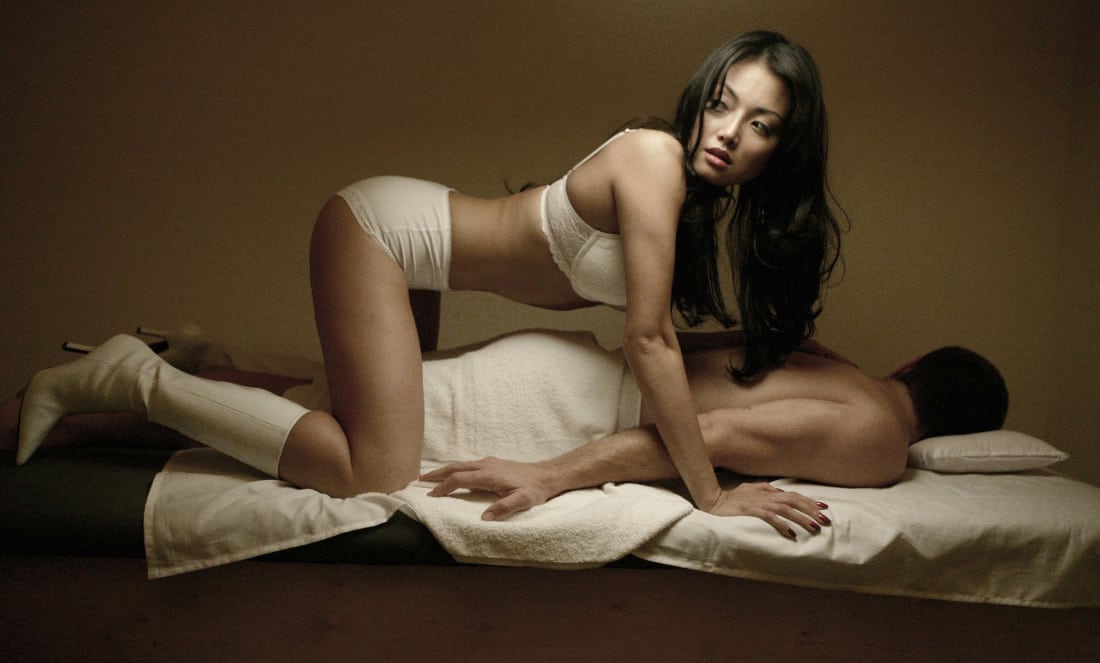 I see them every single day. They come from all forms of life, from the business suit to the city workers on lunch. They walk into the business next door to my office. I can always tell when they have placed an ad in the local online classifieds because the flow is much heavier. On an average day, they come in every 30 minutes to an hour in almost a uniform fashion. Not once have I ever seen a female walk in the door, not once in the last six months.
You would never be able to tell that there is something different about this business unless you sit at a desk like mine and see the men as they walk in. No special signs. Nothing out of the ordinary. It is hidden in plain sight. In the middle of a strip mall, in the middle of the suburbs in Oklahoma City and with a classic "Spa" sign on the front door.
One by one I see each of them casually walk towards the door. I wonder what they are thinking when they walk in the door. I wonder if they have a wife or a girlfriend, do they have kids? What kind of background do they have? Are they looking for more? Do they know that they are getting into? Do they not get the connection from others that they must be searching for? Or do they even think about why they are doing what they are doing?
Seems harmless right? Stopping off on your lunch hour or after work to get a nice relaxing massage, but wait, don't stop at the massage — a little happy ending never hurt anyone… right? Or does it? Does the idea of girl willing to do what you need them to do for a nice tip hurt anyone? Depends on who you ask…
I'm not putting judgment on these men that walk into the door of the "spa" — not by any means. I am actually very curious about why and how often do they feel this need to escape? Because really, isn't that what this is? Is it an escape? Is it the thrill of a stranger? Is it being in such a relaxed state that the release of the happy ending is more powerful than regular sex? Maybe that is it… they don't have a sexual partner? But what about those that do have a girlfriend or a wife?
From what I understand these girls do not stay at this location for a long amount of time, in fact, the girls move every two weeks. They live in the back of the Spa and move back and forth from California. I only was able to find that out when someone I know went to get a real massage and struck up a conversation with one of the girls and, yes, he was offered a happy ending.
This situation, like many others in this world, makes me think about how much we are all longing for a connection to other people. This might be hidden behind the fact that is sexual in nature but sex itself comes down to the desire to connect with another human.
So really what is the true crime here? The men getting attention that they can't seem to get anywhere else? The owners of the spa that bring the girls into this situation? The girls that work the spa because they don't have a choice? Or is the demand for this kind of service so high that they just can't walk away?
Every single day I see them…