Best New Lingerie Brands to Shop Now
Fresh labels that are as sexy and unique as you are.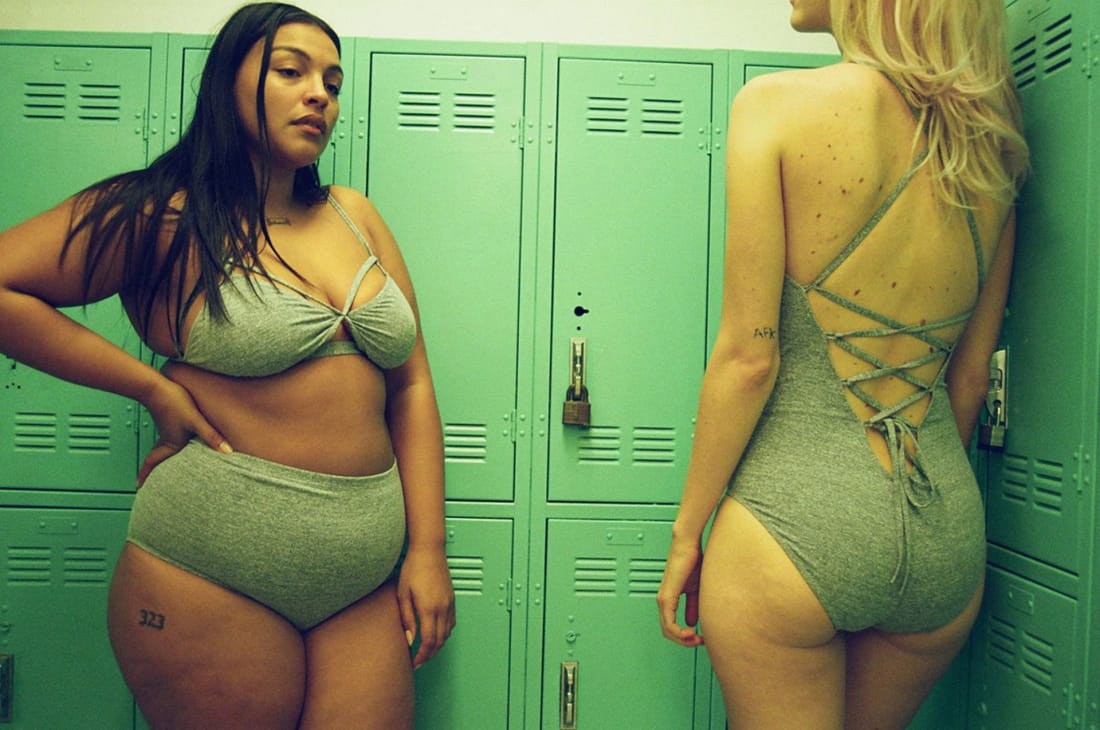 There is a sacredness in discovering new lingerie brands. Similar to finding obscure new brunch spots that you just know will become wildly popular one day, you don't know if you should share it or keep this wonderful treasure hidden for yourself. Lucky for you, we didn't do that.

This list is made up of new lingerie brands that range in style from feminine and sweet to femme fatale looks. Whether you're looking to spice things up in the bedroom or just want to reward yourself with some beautiful new goodies, there is something for every kind of girl.
Adina Reay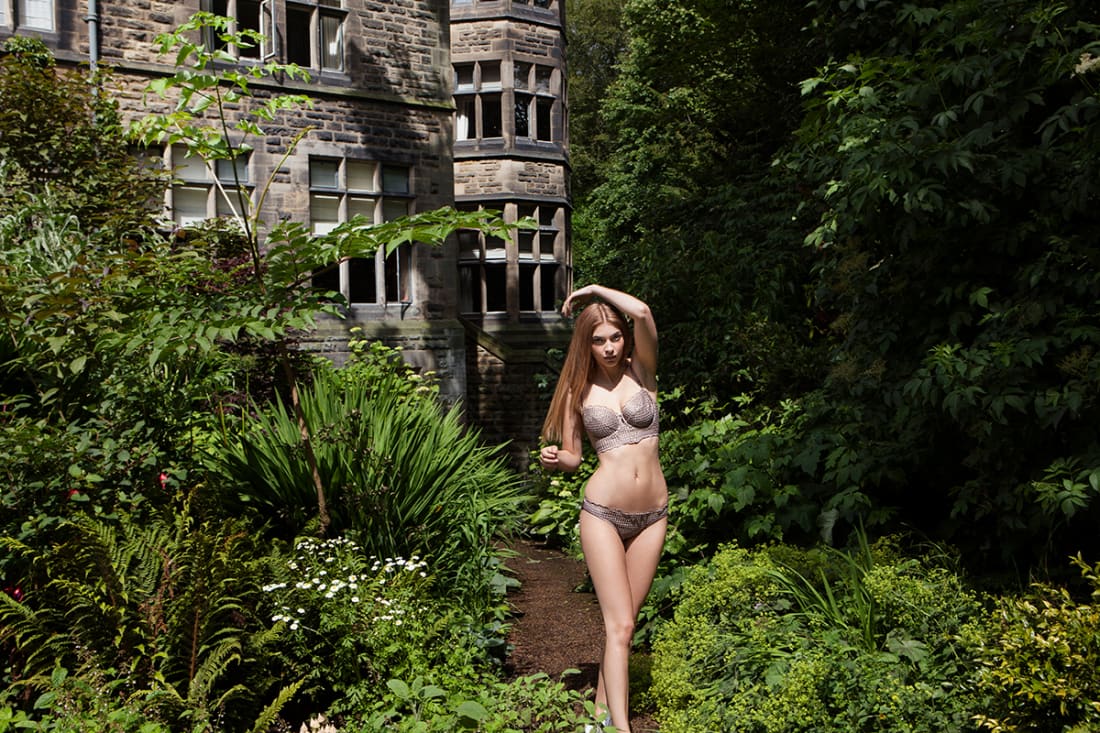 Designer Adina Reay specializes in lingerie exclusively for busty girls sizes 28DD-36G. If you are blessed with breasts, it can be hard to find a bra that is both stylish and accommodating. Adina Reay is one of the few designers that fulfills the needs of full-busted girls. This lingerie brand will inspire you to throw out the granny bras and trade them for their younger, lacier versions.
Recommended Pick: Fran Sheer Balcony Bra by Adina Reay
You'll love how this brand designs their lingerie to be feminine without lacking structure. The Fran Sheer Balcony Bra in Black is sexy, supportive, and made to last (and for a reasonable price). It's every girl's dream come true.

Rachel Marus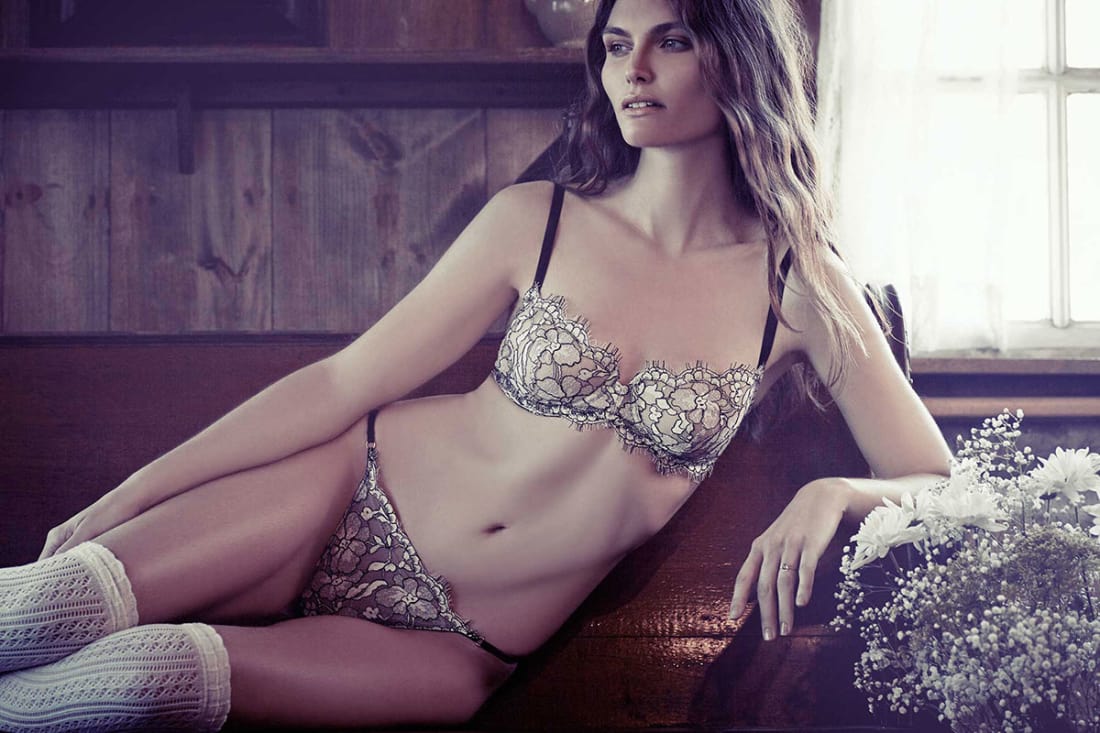 Designer Rachel Marus launched her sleek & sexy lingerie label in late 2015 and it quickly grabbed the world's attention. This NYC brand is also globally minded, creating their products from the best materials from around the world. Including hand-made lace from France. Ooh La La. A notable feature of this brand is their focus on the fit of their lingerie, ensuring that it doesn't only look good, but it looks good on you! And, for a great price!
Recommended Pick: Ziggy Stone Lace Longline by Rachel Marus
The Ziggy Stone Lace Longline Bra is too hot to handle. Think, "sexy school girl" in the most fashion-forward way.

Signature by Marika Vera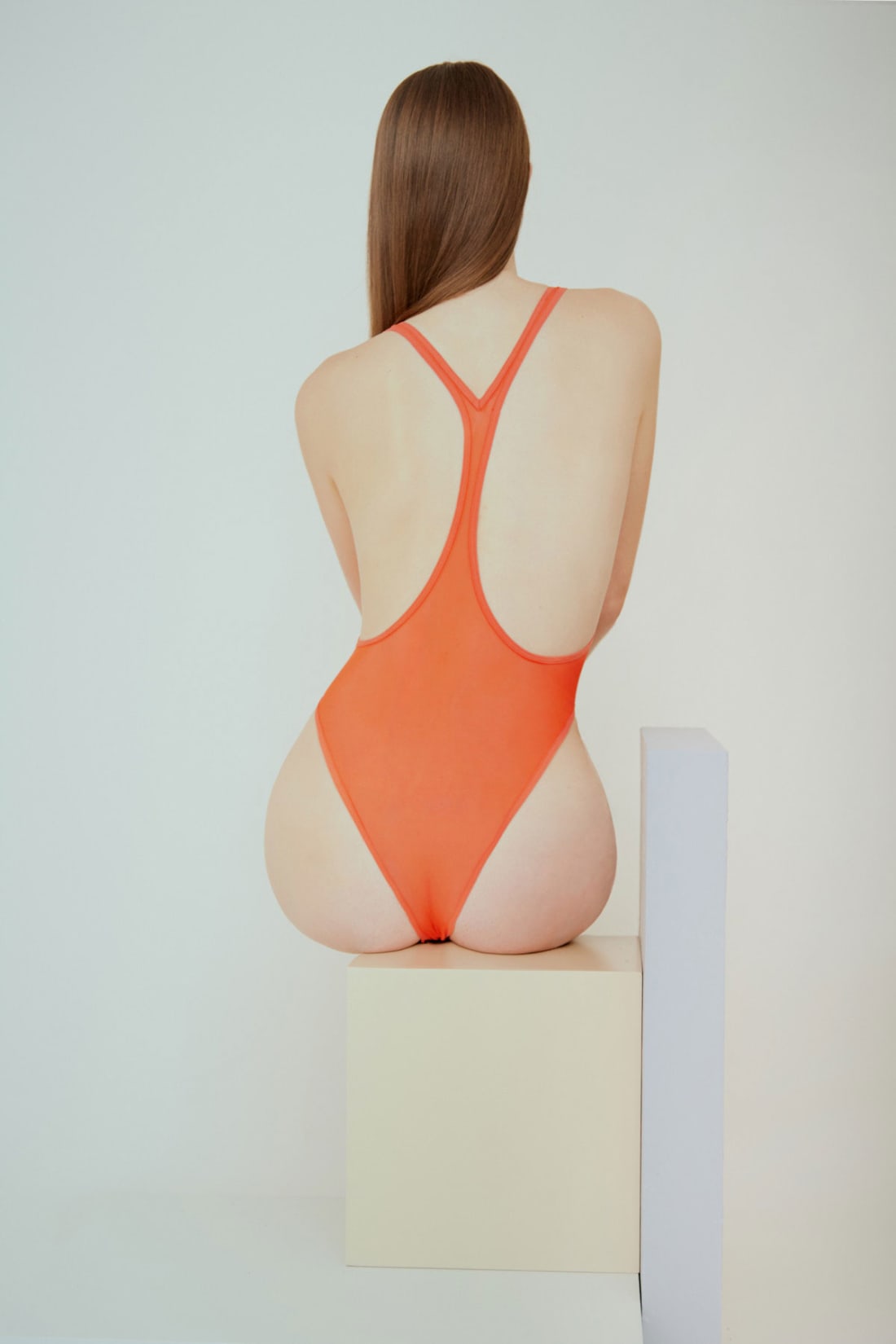 These barely-there designs, with their cutouts, meshes, and primary color schemes just scream "cool girl." This Mexico-City based brand was launched in 2014, but began attracting attention last year as one of the coolest new lingerie brands on the market.
Recommended Pick: Peggy Bodysuit by Signature by Marika Vera
Signature by Marika Vera is one of the more expensive lingerie brands featured on this list. But, if you're looking for that "high-fashion" look in the bedroom, there is no better designer than Marika Vera. This brand also has a notable celebrity client list, including Rihanna—a queen of sensual, fashion-forward looks.

Lonely Girl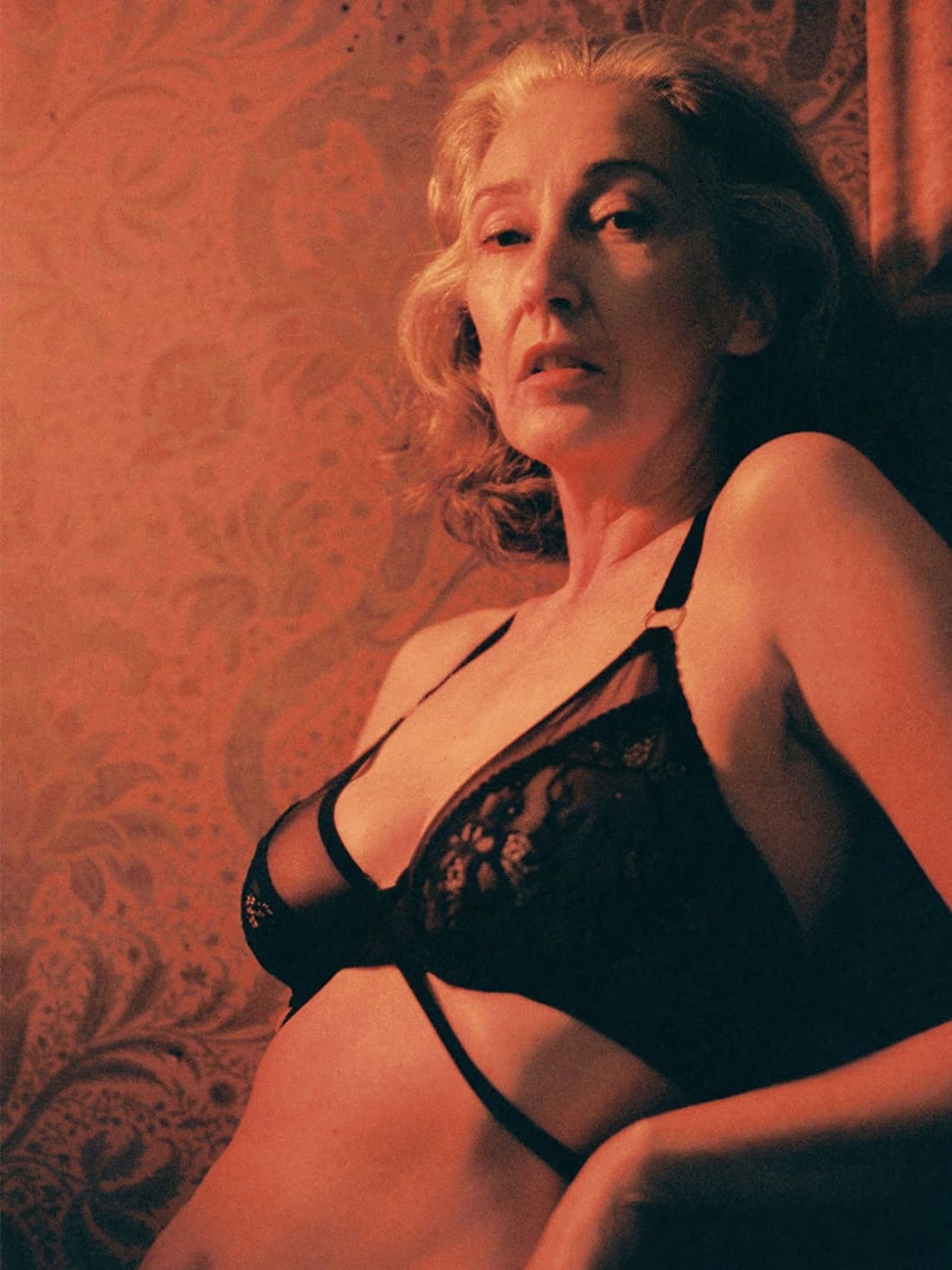 This body positive brand is so relevant right now. These dainty, luxury pieces are alluring all on their own, but it's Lonely Label's campaigns that make this brand stand out from the rest.
The Lonely Girl's journal is as much a piece of art as it is a campaign to sell lingerie, featuring girls of all ages, sizes, and nationalities flaunting Lonely lingerie, each expressing their distinct individuality. Among the lovely Lonely Girls is Lena Dunham, a champion of girl-power and self-love.
Recommended Pick: Lulu Underwire Bra by Lonely Girl
The lingerie itself is lacy, delicate, and oh so pretty. Lonely Label has the best underwires that you just have to see for yourself. It's almost impossible to choose just one favorite!

Morgan Lane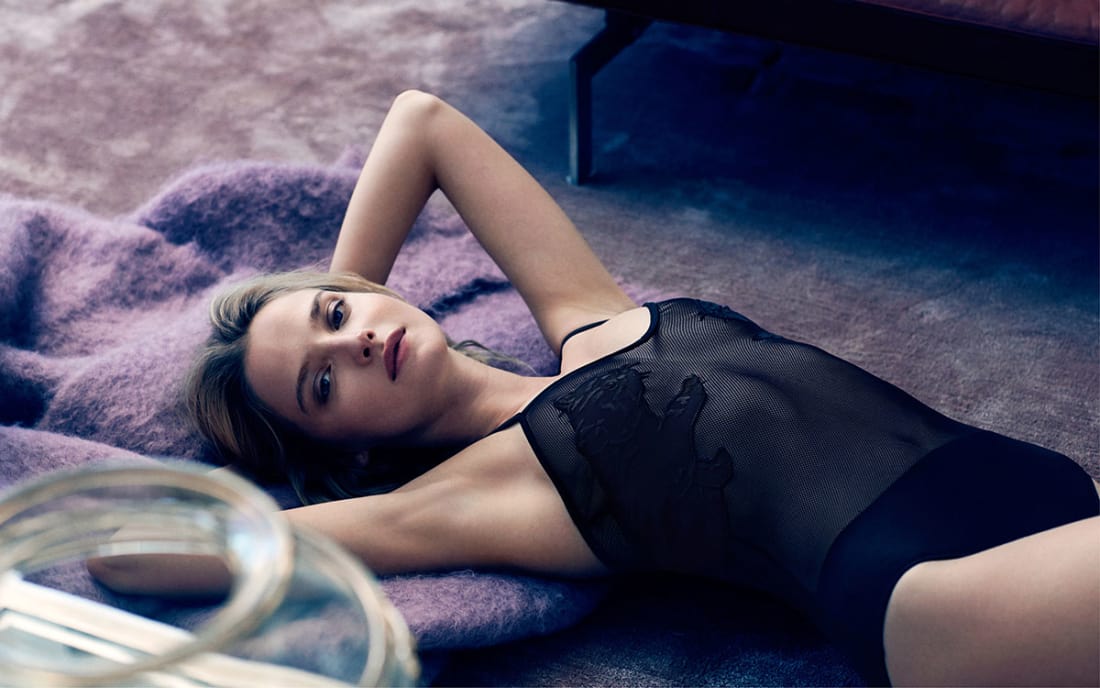 Morgan Lane was launched in 2014 and arrived in NY Fashion Week in 2016. This new lingerie brand is sweet and flirtatious. The polka-dotted Lucy Bra and Rosie Thong speak of the brand's girlish nature.

Recommended Pick: Lanie Classic Panty by Morgan Lane
A unique feature of Morgan Lane is a character named "Lanie" that was created by founder and designer Morgan Curtis. The doll is featured on these cute satin pink panties.

Christina Aaielli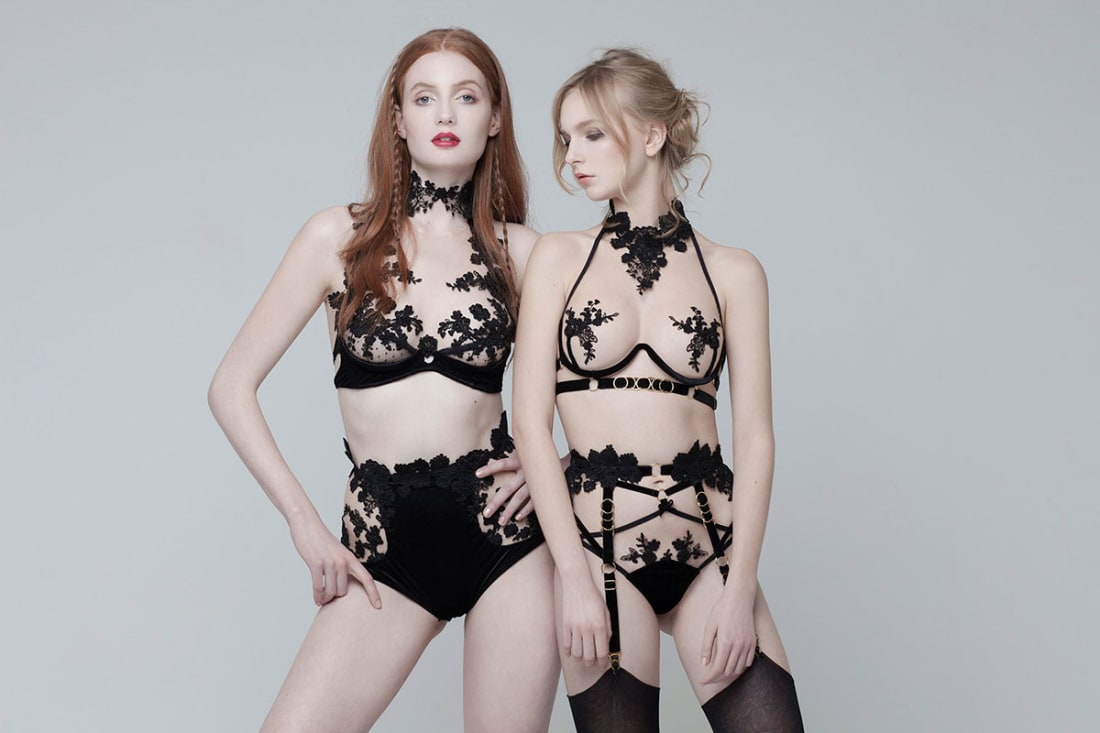 Cristina Aaielli is an Italian couture lingerie designer with an eye for detail. Each item is handcrafted from the most luxurious materials to create ethereal designs that are almost too beautiful to wear, (almost).
Recommended Pick: Ophelia Babydoll by Cristina Aielli
All white looks, such as the Ophelia Babydoll, are perfect for brides looking to splurge on the perfect wedding night attire. Each piece is perfect on its own, but pairing a bra, panty, and garter all together is pure magic. The pieces fit together like those of a puzzle, and if that weren't enough, Cristina has created these seductive chokers to match.

God Save Queens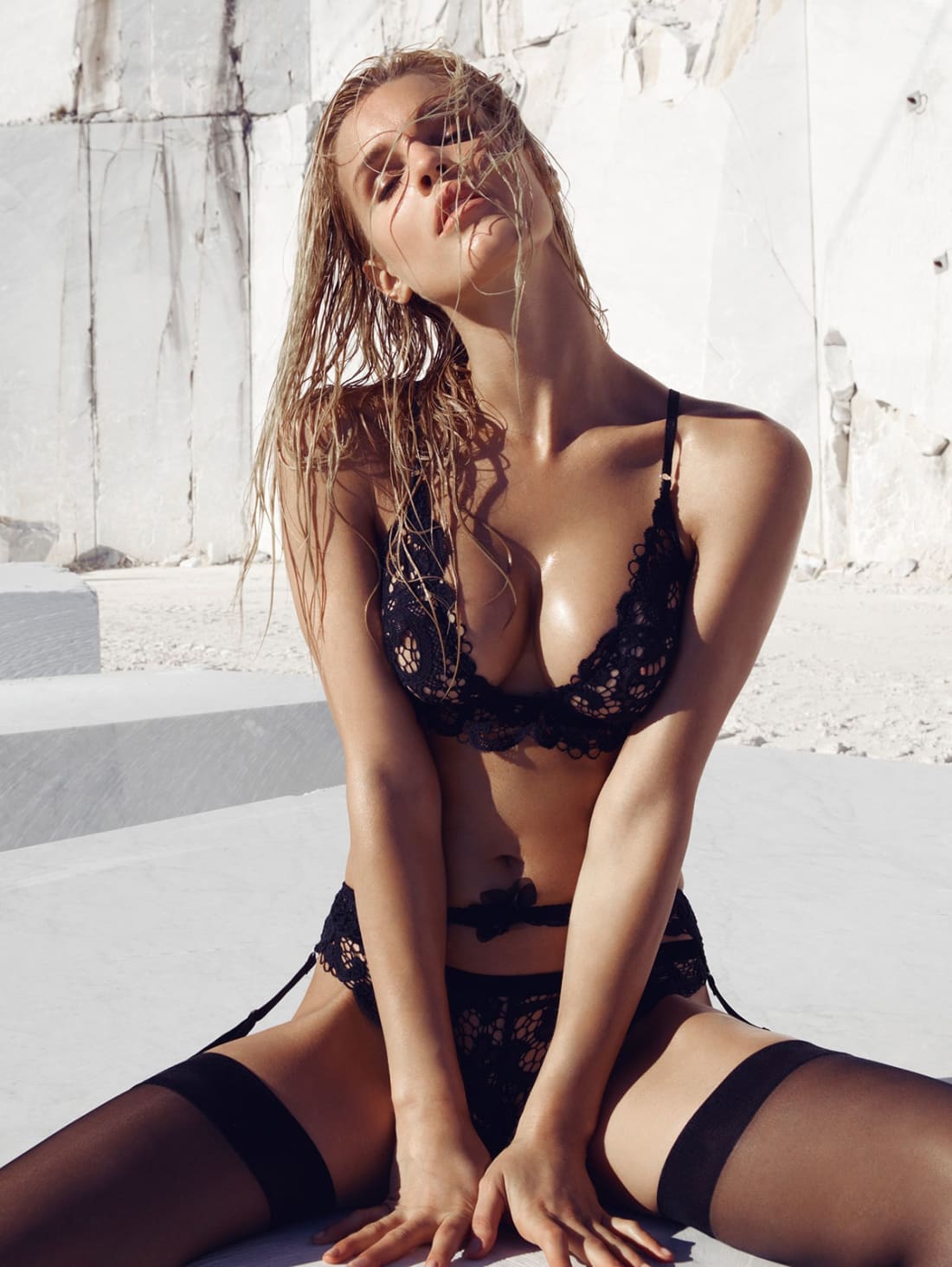 God Save Queens launched in 2014, but was made popular when Kylie Jenner posting a photo wearing one of the brand's bikinis in 2016. The brand was seen soon after on the runways at NY Fashion Week.
Recommended Pick: GSQ Body by God Save Queens
This new lingerie label features all black, sporty looks that provide a change in pace from the typical lace and silk numbers. The clean lines and non-traditional materials make this label make a bold statement that stands out above the rest.

Elma Lingerie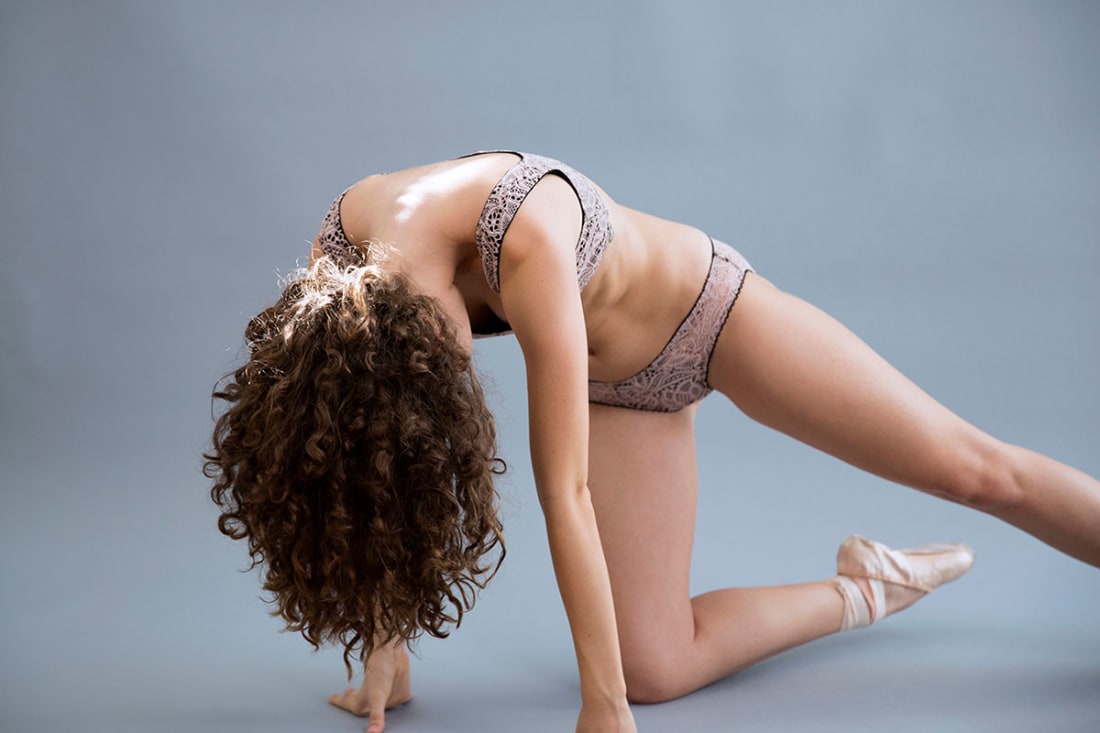 This new lingerie brand is catered to girls with petite frames and small busts. The designer of Elma Lingerie created this brand when noticing her own need for bras that fit her small size. Recognizing that fit was a crucial component to comfort, she crafted Elma Lingerie specifically for petite women like herself. These pieces are made to be worn under clothing or without. They are functional and sensual, all-in-one.
Recommended Pick: Adelphi Plunge by Elma
This vintage inspired bra is handmade from 95 percent silk for ultimate comfort and luxury. Add the matching knickers complete the look.

O-Mighty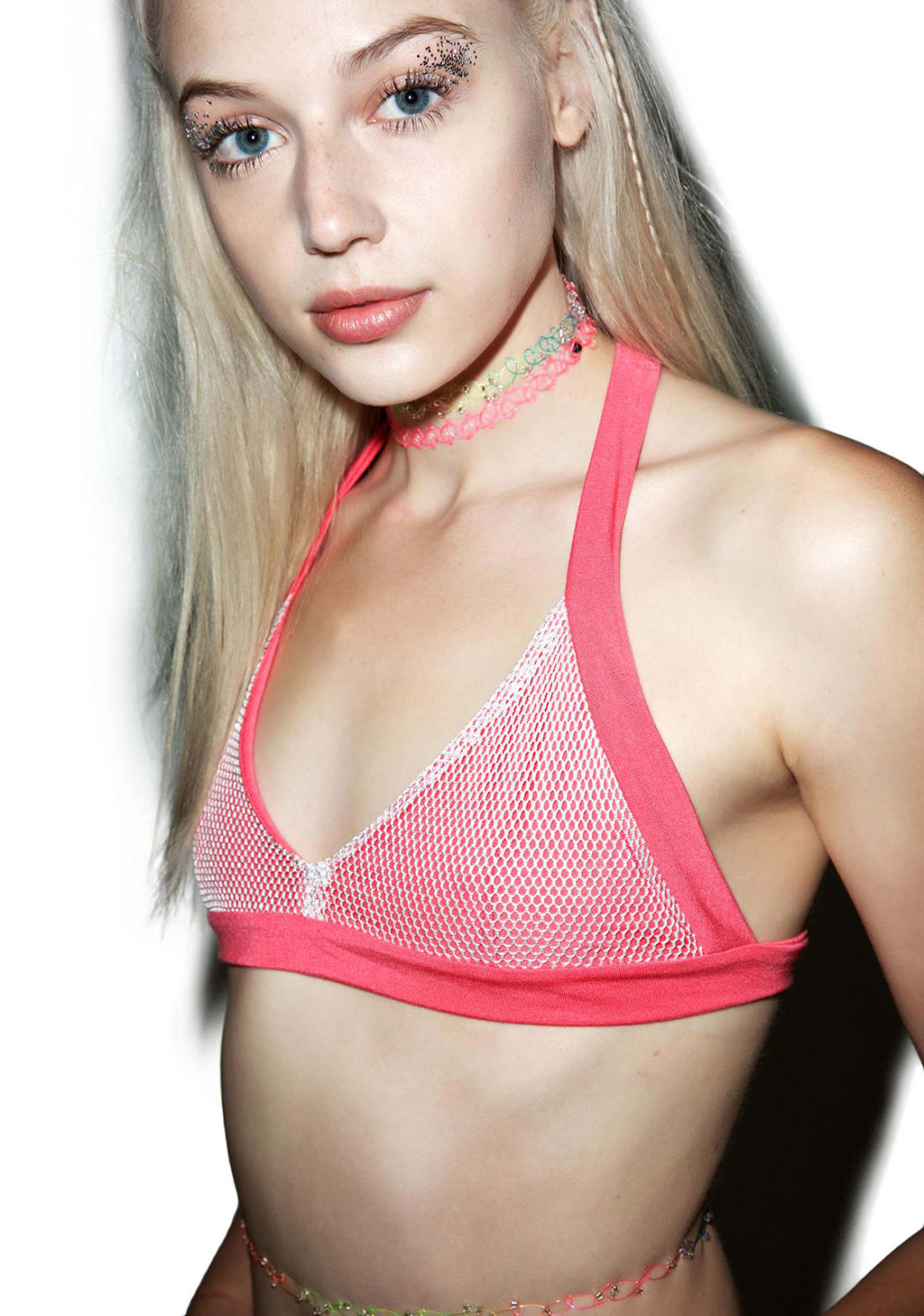 O-Mighty is a Singapore brand that creates bras made to be seen and not just in the bedroom. This "cool girl" label is backed with a serious celebrity client list made up of the coolest women we all aspire to be. The most frequent of these being Miley Cyrus, who loves their female-equality inspired themes.
Recommended Pick: Sporty Spice Mesh Bralette by O-Mighty
This retro Sporty Spice Mesh Bralette is a must have for any 90s outfit. And with prices in the $40-$50 range, what's not to love about this new lingerie brand?

Me and You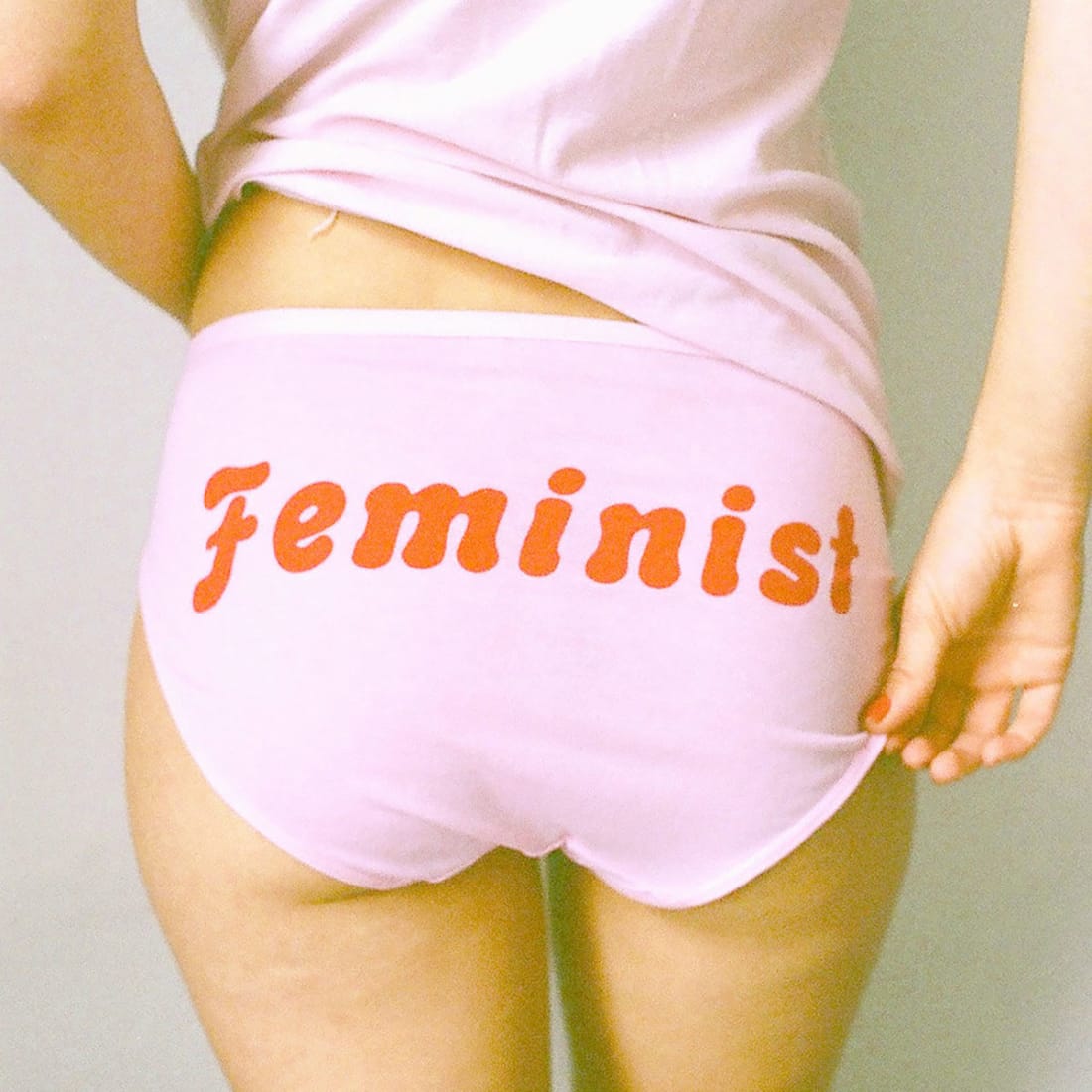 This girl-power brand is perfect for lounging and too cute not to flaunt. This new lingerie brand follows the themes of many others entering the market right now with themes of body-love and feminism circulating the branding as well as the clothing itself.
Recommended Pick: Feminist Undies by Me and You
The brand's comfy, cotton Feminist Undies are made to live in. Me and You also creates a box set of days-of-the-week panties that are made to keep you organized in the cutest way possible.

The newest intimate labels are fashion-forward and girl-powered, creating lingerie that is made by women for women. Finally, girls can wear lingerie that is intentionally comfortable and built to last. And with so many new options, there is a lingerie brand out there for every style and body type. Women everywhere are rejoicing over brands like Adina Raey and Elma Lingerie that have created lingerie specifically catered to body type. And every girl relates to brands like Lonely Label, that create a lingerie meant to be worn by everyone. After researching these amazing new lingerie brands, we are inspired to be a girl and eager to shop!