What Is a Sugar Baby?
When your parents have had enough of you, there is a new daddy or mommy waiting for willing sugar baby wannabes.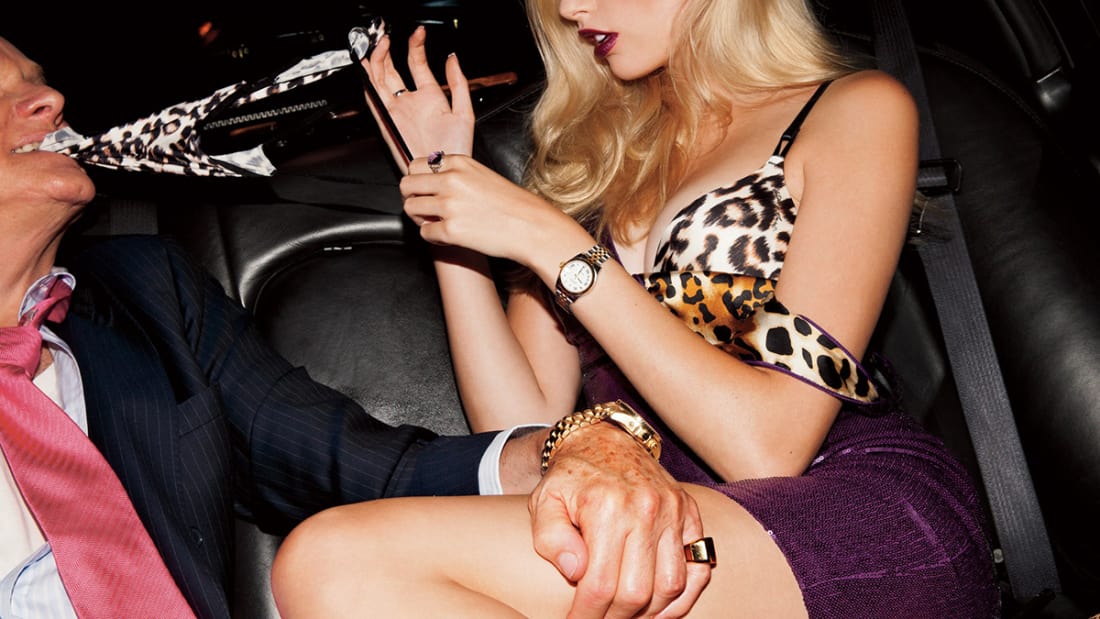 High tuition, can be a thing of the past for college graduates. When your parents have had enough of you, there is a new daddy or mommy waiting for willing sugar baby wannabes. Apparently I have been a bit busy with a few things recently and didn't realize this old vocation had found a new platform.
Recently having a drink with a friend, I found myself recounting how I miss some aspects of my last relationship which had certain practical benefits. Celine took care of the things I have no interest in dealing with. In someway I missed the balance she brought to the relationship. We both enjoyed the ability to rely on one another.
Daddy's Perspective
My friend turned to me and said, "You can still have the benefits with none of the emotional baggage." It sounded just as cheesy as it did when you just read the last few words. And yes, he explained to me this has actually existed for some time (I am always a bit behind on new tech), but from a relative basis the concept is as old as the bible. The utility and medium is what has changed so dramatically. No longer do cougars and trophy trolling rhinos have to spend countless hours at bars or bus stations. They can simply sit back in the comfort of their home and log on to a sugar baby website.
Some girls just want to have funds. Some guys just want to be told what to do. There is nothing wrong with a relationship based on service and sexual maintenance. It really isn't that different than most marriages after the first few years.
Baby's Perspective
Just when college graduates think they are finished with learning, they graduate. Soon they learn just how hard the "real world" can be. Nearly three-quarters of the graduates now leaving America's colleges are saddled with debt and on average, they owe close to $45,000. By comparison, roughly half of all graduates carried debt in the 1990's, with far less value.
As the cost of university has risen, so has the number of people interested in alternative financing. For some, they become "sugar babies," or someone who sells companionship and in some cases, sex if they so choose and it is with mutual consent, to wealthy older men and women. With monthly payments for this postilion typically around $3,500 - $5,500, it has let many a millennial with a chance to pursue their personal interests and career goals while not having to worry about their student loans.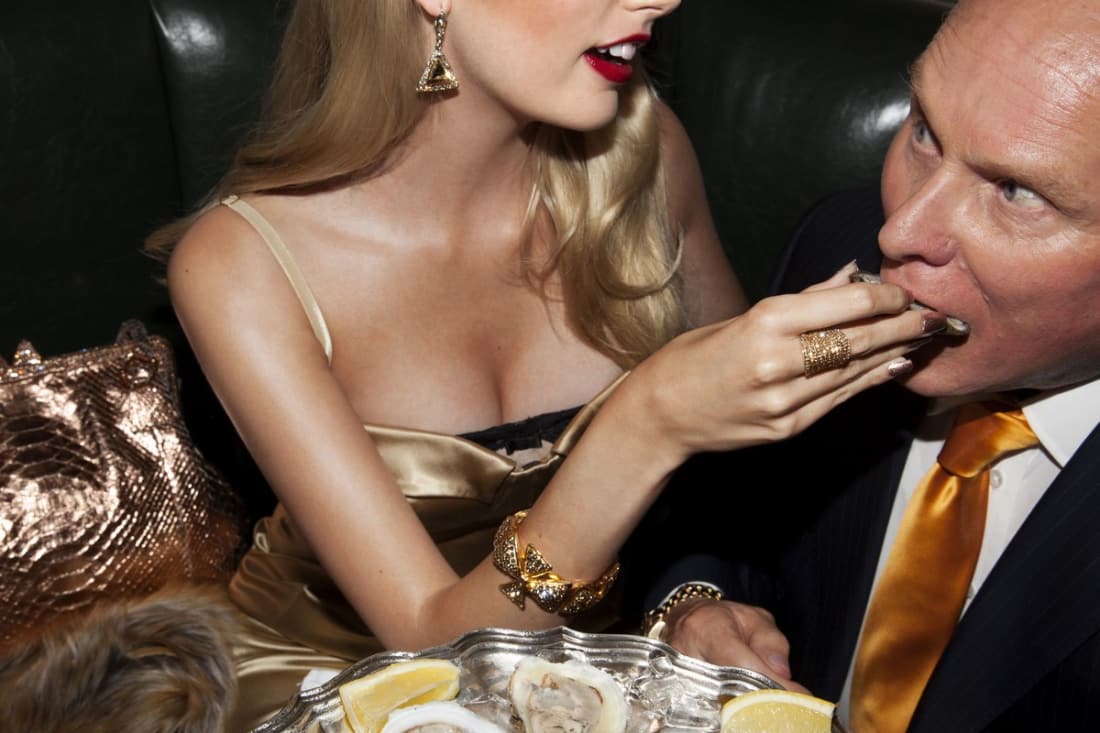 Once a relatively underground subculture, this benevolent group of men and women, who are called Sugar Daddies and Mommies, are coming to the rescue across the country. They get companionship, and in return, essentially volunteer to subsidize the students' tuition costs. Yes, these men and women are ponying up their money, and in many cases, much more, in order to ease the concerns of financially struggling students. A new Porsche or a Tiffany watch goes a long way to stress free final exams.
Benefactors typically expect some services from their beneficiaries aka Sugar Babies, who are generally there to provide tender loving care. Some people might think Sugar Daddies have emerged as a noteworthy group during America's student-debt crisis to take advantage of young women, or vice versa with Sugar Mommies. Facts though indicate many Sugar Babies enjoy being a companion and learn a great deal from the relationship. This is a legitimate growing subculture of sexuality and companionship.
The people interested in becoming Sugar Babies, don't have to look far for their Mommies and Daddies. Websites have been created in order to help students find their perfect math.
sugardaddymeet.com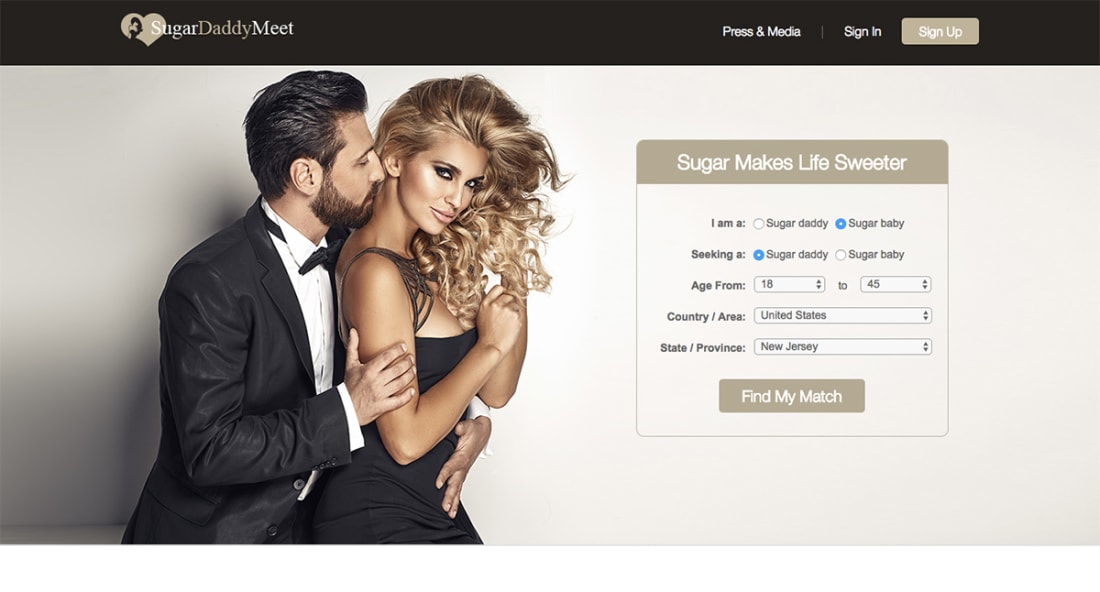 Sugar Daddies - are rich and successful men, such as doctors, lawyers, busy professionals, financiers, benefactors and the like. Single or married, no time for games? Looking to support and pamper women who will treat you like a King? Are you interested in a discreet and mutually beneficial relationship? It's time to be a Sugar Daddy! Single sugar babies are looking for mature and successful men.
Sugar Babies - are young and attractive women. Beautiful, intelligent and classy college students, aspiring actresses or models. Struggling in the early part of your career? Want good living along with the finer things in life? Looking for a mature partner to pamper, mentor and take care of you - perhaps financially? You will make the perfect Sugar Baby!
seekingarrangement.com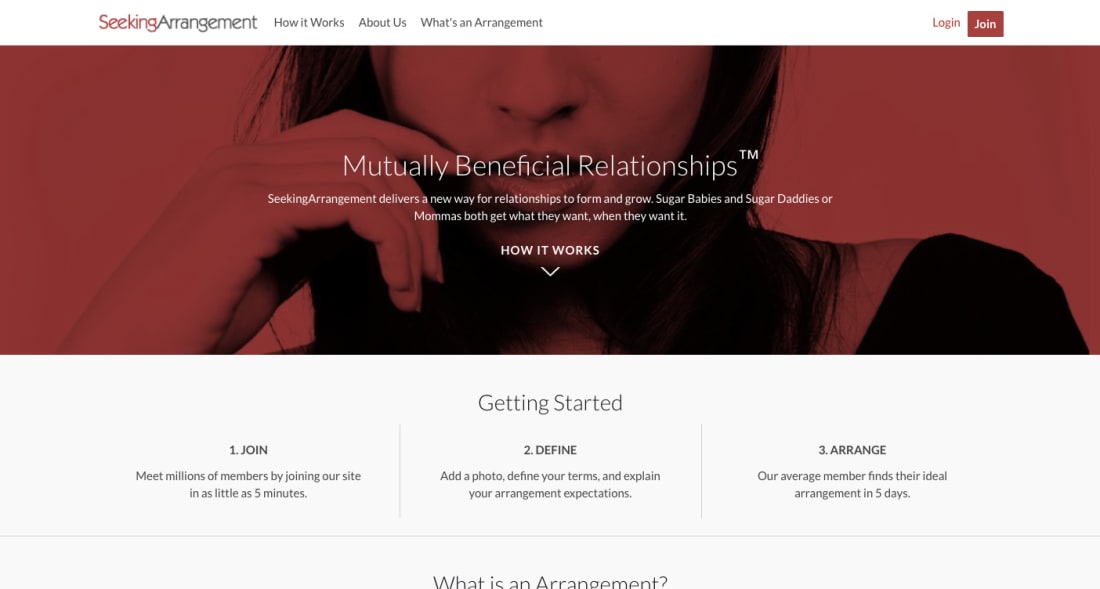 SeekingArrangement is a matchmaking website exclusive to wealthy people, besides attractive girls and boys who seek financial benefits. The growth of this niche dating website can be owed to the fact that these relationships do not require commitment. Instead, it is based on the idea of mutual benefits.

misstravel.com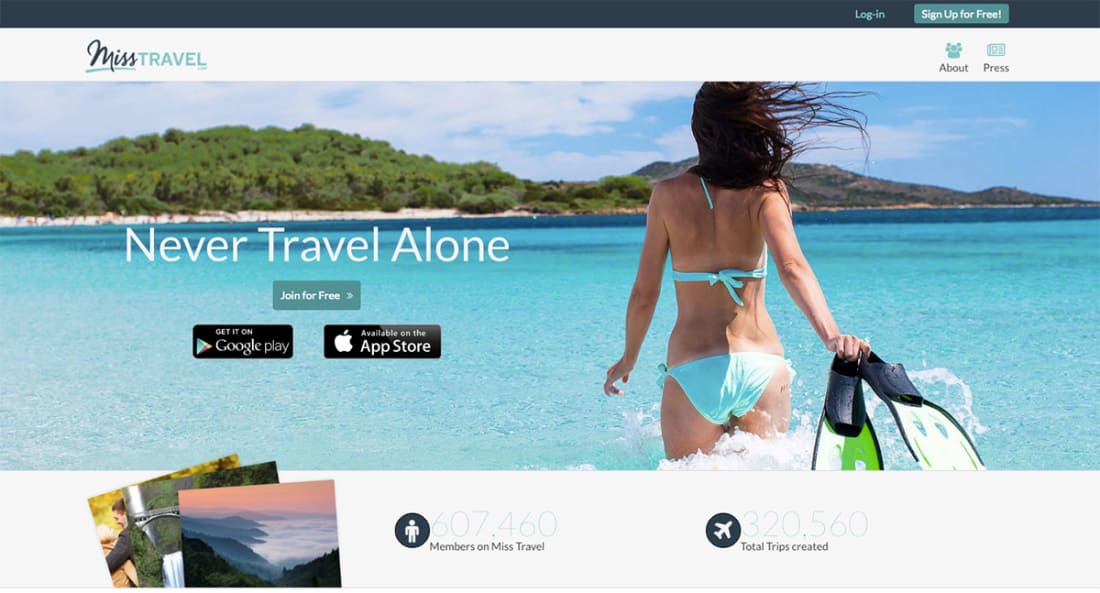 MissTravel belongs to an entirely different class of websites that are based on the idea of mutual benefits. This is a very different site both in terms of design and features. Basically, it aims to attract generous men and women who seek an attractive companion while on the trip. This out of the box concept has helped MissTravel earn a place in leading media journals such as The Huffington Post and CNN. MissTravel is available on Apple Store and Google Play.

agematch.com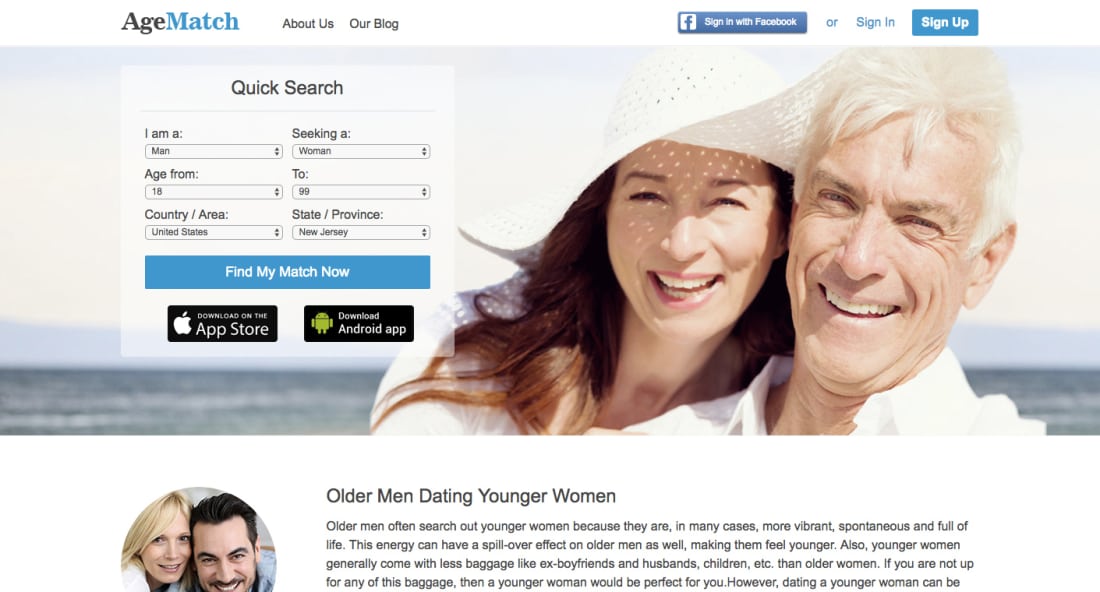 Younger men want to be with older women as they make them feel comfortable. Young women have less experience and are less stable than older women who typically are more mature. On the other hand, older women are looking for younger men because they are more open, more understanding and if the woman is in a better financial place then it can also give her a more dominant role in the relationship. This is mainly why many young men today are looking more for cougars as they offer them the financial stability. Also, dating a cougar would also mean more life experiences to learn from.

sugardaddyforme.com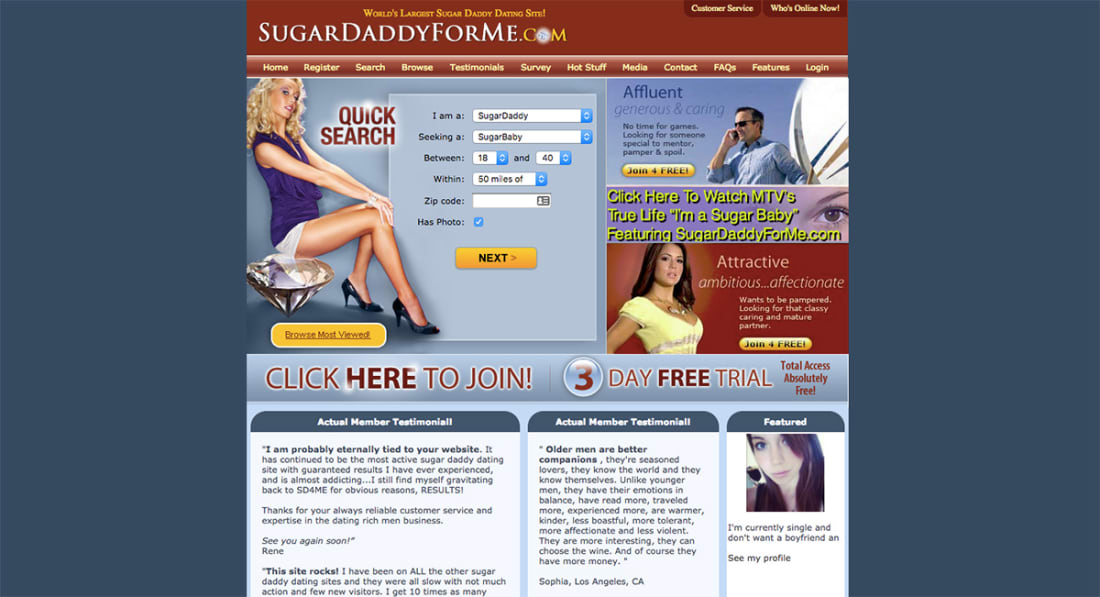 Experience Luxury - Start a mutually beneficial relationship

and enjoy the finer things in life.



Build a Relationship - Enjoy all the excitements of a great relationship, without the usual drama.

Meet Beautiful People - Get matched with hundreds of highly attractive and desirable people.
The boom is fuelled by increased acceptance of "sugaring" or dating just for money. Sugar babies are increasingly advised to negotiate not an "allowance", but rather a certain "lifestyle" in exchange for dates. These arrangements can remain discreet. Many women that have been through the process tell new Babies that they should test the waters during the first or second date by sliding your money woes into the conversation subtly without demanding the funds. They also stress that it's a relationship. They are looking for a guy to take care of them, and there's nothing wrong with that. As long as they are open and honest about what they will do and what they won't do, there's no reason to have shame in their sugar.

Only The Finest Toys
Although some people think being a Sugar Baby is nothing more than prostitution in sheets with a high thread count, many women see their relationships with wealthy older men as an opportunity to pay off their crippling University debt. These women are approaching this like a business transaction and according to the law, there is nothing illegal about it. Might any of this qualify as prostitution? The websites say no. A sugar daddy doesn't want his sugar baby to leave, whereas no client of a prostitute "wants the hooker to stick around", as SeekingArrangement puts it. This argument has prevailed in America's courts. If a relationship exists, payment can be labelled as compensation for companionship, not sex.