Filthy is powered by Vocal creators. You support
Brian Adam
by reading, sharing and tipping stories...
more
Filthy is powered by Vocal.
Vocal is a platform that provides storytelling tools and engaged communities for writers, musicians, filmmakers, podcasters, and other creators to get discovered and fund their creativity.
How does Vocal work?
Creators share their stories on Vocal's communities. In return, creators earn money when they are tipped and when their stories are read.
How do I join Vocal?
Vocal welcomes creators of all shapes and sizes. Join for free and start creating.
To learn more about Vocal, visit our resources.
Show less
What Do "Wet Dreams in Men" Mean ?
Generally, "wet dreams in men" refers to the sexual arousal they experience during sleep, also called "nocturnal emissions."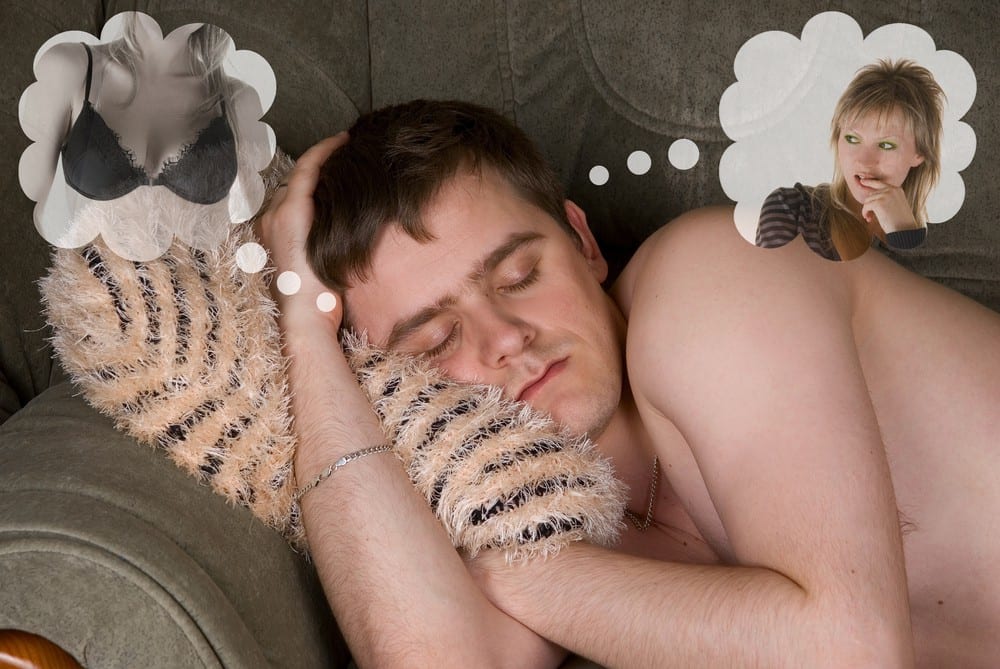 Wet dreams that are more formally referred to as nocturnal emissions entail occurrence of a sudden orgasm, particularly while sleeping. This refers to either ejaculation, in the case of a male, or the wetness of the vagina, for females. These emissions occur most commonly during one's early years of adulthood, but in certain cases, can also come about soon after the age of puberty. Men may either wake up while experiencing the orgasm or not wake up at all while it happens. So what causes this phenomenon to occur? The answer is simple.
As you will see below. However, it is worth mentioning that men who suffer from erectile dysfunction might not experience these. The moment they will start to seek out erectile dysfunction natural treatment, the wet dreams are highly likely to return.
Wet dreams are simply caused by changes occurring in a male's body during puberty. This is when a child's body begins manufacturing testosterone, which is a hormone. Following this, their body is able to release sperm and hence fertilize eggs during sexual intercourse.
During this age, children may experience erections on several occasions during the day. There is no requirement for any specific time or place- they could have it while sleeping, eating or doing anything for that matter.
For adults, wet dreams are even more common, being indicative of good sexual health. However, when suffers from erectile problems, this will also affect the wet dreams presence and the overall sperm count. The good news is that there are plenty of ways to increase sperm volume, many of which are recommended for erectile dysfunction as well (see below).
Wet dreams are normal episodes for anyone going through puberty and sometimes beyond that time. Some men experience many wet dreams while others only go through 3–4 during their entire lifetime or even none at all. Being in either category is completely normal. Basically, Semen has the potential to accumulate, and one method to get this surplus semen released is through wet dreams
Erectile dysfunction (ED) is a medical problem during which a man can't maintain or even achieve an erection during sexual intercourse; symptoms may also include reducing sexual desire or libido. Approximately, 30 million men are affected by this in the United States. 
Following are some natural remedies to overcome this:

Panax Ginseng: Panax Ginseng has proven to be highly effective for men with high lipids concentrations in their blood. This herb is associated with anti-inflammatory action, improves lung function, and blood flow in other diseases — all these characteristics may help in reducing ED.

Rhodiola Rosea: This herb has been shown to reduce tiredness and increase energy, increasing a man's sexual drive.

DHEA: In the past few years, DHEA has been recognized as a possibility to treat of ED for men with concurrent diabetes. ED more frequently affects men with diabetes as it interferes with the normal blood flow to all the organs.

L-arginine: A study found that L-arginine combined with some other drugs was an effective solution for mild ED.

Acupuncture: A 1999 study found that acupuncture enhanced the quality of erections and re-established sexual activity in more than around 40% of the participants.

Yohimbee: Extracted from the bark of the African Yohimbee tree, this supplement has a positive effect on sexual performance.

Talk to your Doctor: If you believe that you may have ED, it is very important to book an appointment with your doctor before trying any remedies of your own. This is because ED can indicate signs of other health diseases like heart problems, high cholesterol, etc.

Note: Male Enhancement Vitamins can help you enjoy satisfying sexual experiences once again. If you are interested in such products, be sure to read Virectin reviews and convince yourself of how effective these supplements actually are.

In recent times, several factors have been found to adversely impact sexual abilities of men in terms of their performance. These factors include smoking, alcohol abuse, fatty foods, obesity, and stress. Fortunately, here is a list of the best male enhancement vitamins and minerals that you can use to boost your sexual performance:
Vitamin E

Vitamin C

Vitamins from the B group

Zinc

Magnesium

Iron

Today there are hundreds of male enhancement supplements present on the market; choosing the right one for you can be a daunting task. Virectin is one such supplement; it helps male sexual performance in a number of different ways using an all-natural formula. 
Most of the male supplements on the market work on several aspects of male sexual function, allowing it to have multiple benefits. These include:
Increasing blood flow to the penis

Ensuring sex hormone levels are at their peak

Increasing libido and sexual stamina

Increasing sexual energy for prolonged sexual activity

Conclusion
In conclusion, it is essential to understand that all healthy men experience wet dreams, especially after puberty and in early adulthood. The frequency of wet dreams is reduced in those who suffer from erectile dysfunction, which signifies that the sexual health is not at peak level. You need to consider taking supplements, as these can greatly improve your sexual life and help you feel better about yourself overall.