Visual
That Night of Firsts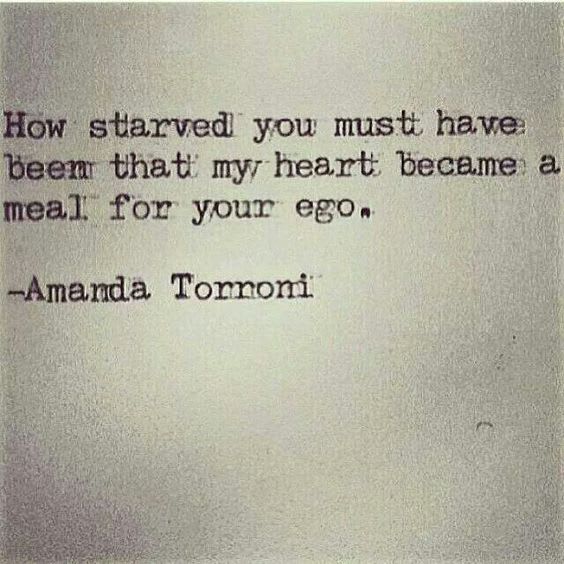 "I can't believe you're such a dirty girl," he said, smiling and licking his lips after I put some cocaine on his gums.
I pulled him closer and kissed him.
"Oh, you have no idea how dirty I can get, love."
I could feel him getting hard as his hands were running up and down my thighs, up to my ass, grabbing it.
"Let's get these out of the way, why don't we?" And he ripped my panties off.
His fingers touched my pussy and felt the wetness. One of his fingers went up my ass and the other in my pussy.
He was kissing and fingering me, then he decided to get deeper in me and fucked me with his fingers. I could feel waves of ecstasy coming over me and my juices dripping on his hand.
He put his fingers in my mouth and asked me to suck them. I licked and sucked my juice off of them while I was unzipping his pants.
Then, as I was grabbing his dick, we heard someone walk in.
"We need to be quiet and you need to get out," I told him and I think, for the first time in his life, he listened to a woman.
Oh, we were in a club's bathroom. Women's bathroom. Not that that's important, but it was the first time I ever did something like that in such a crowded place and space.
I did feel dirty. My heart was racing and it was not the drugs. I felt good. I missed me; the passionate, does-what-she-wants-and-she-wants-it-all me.
Oh, passion. I missed that. That neck choking, hair pulling, push-you-into-a-wall-and-fuck-you-senseless kind of affair. The excitement.
I got back to the bar and he was waiting for me with two drinks.
"I couldn't decide if I should get you a Dirty Martini or an Old Fashioned, so I got both. I'm still trying to figure you out. You just blew my mind a few minutes ago. Didn't expect you to be so passionate under all that ice."
We started talking and he couldn't stop smiling.
"Stop it or people will realize that I want to suck your fucking dick right here. "
He shook his head.
"Oh, you'd do that? And let me fuck your face?"
"Oh, I would enjoy that so much. Actually I'm just thinking of how good it would be if I could be gagging with your cock right now. But you need to keep a straight face."
"How can I keep a straight face with you? A few minutes ago you just made me do coke and I had my hand in your throat and two fingers in your pussy. I think it's safe to say we're no longer serious."
"Tell me how you want to fuck my pretty little innocent face. I dare you. And do it with a straight face. Double dare."
"I'd rather show you."
"I'd rather fuck you right here on this bar stool, but that's a different thing. And I'd rather just, right up on this bar, open my legs and have you eat my pussy. But that's not how this goes."
He told me to follow him and so I did.
It was a really chilly night and I wasn't wearing that much; a short t-shirt dress and a pair of stilettos. My nipples were hard and I had no panties on because the gentleman decided to take them off so he could finger me better… not that that could have helped the situation in any way as far as warmness goes.
"Let's live a little, why don't we?" And he got down on me right there, on the fucking street, while my back was against the wall. He licked my clit and spat in my pussy, eating it out, sucking on my lips, massaging me with his fingers, parting it and fucking me with his tongue and fingers.
I pulled him in a dark opening of the wall. You can say we were lucky—the dark corner was an inside garden, so we had a bench to sit on.
I got down on my knees and unzipped his pants. He was already hard, so I began licking the tip and savoring his pre-cum. He caressed my hair and my face and then grabbed my head and fucked my mouth, choking me. Spit was dripping out of my mouth down to my chin, and tears were filling my cheeks. He stuck his good dick in my mouth and made me gag on it, getting it right down my throat, making me gag and spit. He slapped my face. I looked up, eyes watering and face full of spit, and he slapped me again harder.
"Fuck yourself while I fuck your mouth, and then, when you're close to coming, stop and let me know."
He spat on my fingers. "Use this."
His cock was choking me while I was pleasuring myself. Little did he know that sucking his cock made me so wet already and so close to coming.
"I'm close," I told him, and then he pulled his dick out of my mouth, lifted me up, and asked me to get on top.
I was riding that dick, that perfect-for-my-holes dick of his that got me so wet.
He was grabbing my tits and pulling my nipples, biting them, slapping them, and then he did it. He was holding me by my waist and choking me at the same time and I came so hard, I squirted all over him down to his balls.
"That's a good girl. Now let daddy fill you up," he said as he turned me around and made me sit on his dick. "Nope, not here, sweetheart. I want to plow that ass," and he stuck his cock in my ass.
His fingers were playing with my clit and I could feel that dick pumping in my ass. I think I blanked out for a second from the intense pleasure.
I was riding that cock like crazy. He loved the way my tight asshole was welcoming him in it, the way my body moved and how he could grab my tits from behind.
"I'm coming, fuck, I'm coming," I screamed, and he could feel my ass gripping his cock, contracting. He heard my moans and felt me shake.
Then he came. He filled my ass with his hot sperm and my ass loved it.
He kept on fucking me while he was coming, making the spunk get in and out of me.
"You're not so innocent after all, are you?"
Oh, if he only knew I was thinking of all the ways I wanted to fuck him since he said "Hello" to me that night.