Filthy is powered by Vocal creators. You support
Filthy Staff
by reading, sharing and tipping stories...
more
Filthy is powered by Vocal.
Vocal is a platform that provides storytelling tools and engaged communities for writers, musicians, filmmakers, podcasters, and other creators to get discovered and fund their creativity.
How does Vocal work?
Creators share their stories on Vocal's communities. In return, creators earn money when they are tipped and when their stories are read.
How do I join Vocal?
Vocal welcomes creators of all shapes and sizes. Join for free and start creating.
To learn more about Vocal, visit our resources.
Show less
Vintage Erotic Thriller Movies
In an era of instant gratification,Erotic Thrillers feel more vintage than ever.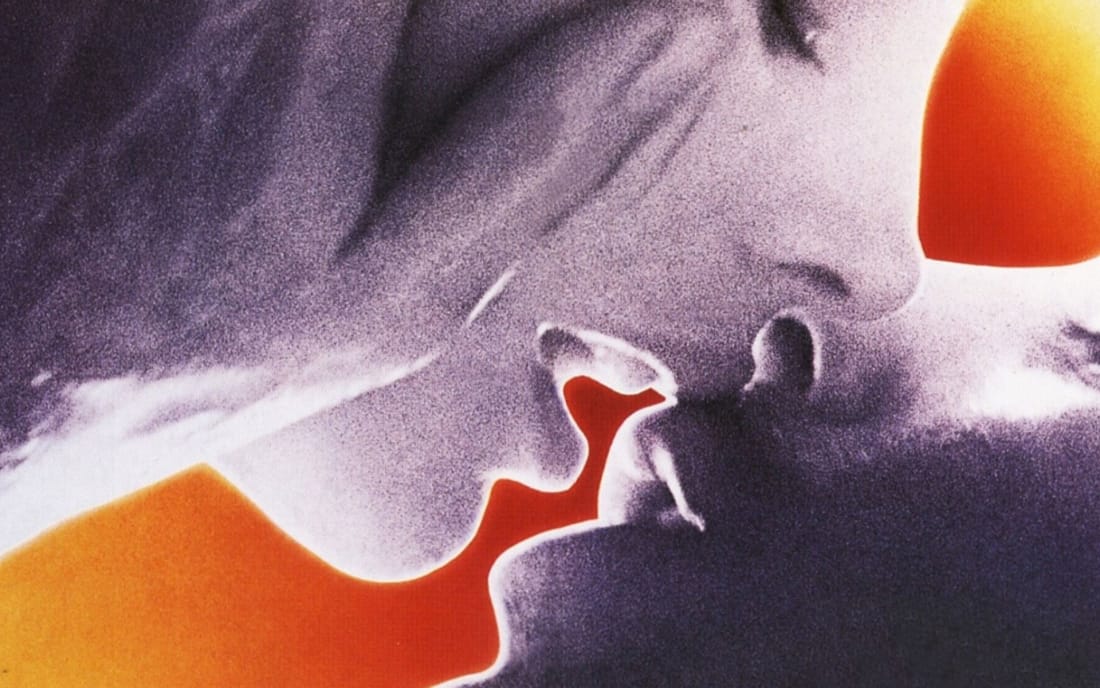 Her legs were crossed and then they weren't. Sharon Stone was just so crazy hot in Basic Instinct and when she opened those legs and there was nothing there but what God intended, we were all in shock. Erotic thrillers fill there suspenseful plots with sexual tension. The subgenre rose to popularity in the 1980s. The film style eventually faded in popularity in the late 1990s when the internet took all the mystery out of sex. The internet aside, these vintage films are back in vogue and are great foreplay for the videophile couple. 
9 1/2 Weeks
9½ Weeks is a 1986 erotic romantic drama film directed by Adrian Lyne and starring Kim Basinger and Mickey Rourke. A man. A woman. And an attraction that became an obsession. The title of the film refers to the duration of a relationship between Wall Street arbitrageur John Gray, played by Rourke, and divorced SoHo art gallery employee Elizabeth McGraw, played by Basinger. John initiates and controls the various experimental sexual practices of this volatile relationship to push Elizabeth's boundaries. In doing so, Elizabeth experiences a gradual downward spiral towards an emotional breakdown. 
Caligula
An epic portrayal of the graphic and often shocking, tragic tale of Rome's most notorious Caesar, Gaius Germanicus Caligula. Tiberius is suffering from a bad case of syphilis. After Tiberias' murder, Caligula  becomes emperor. Caligula is chock full of deviant behavior and underlying insanity. This cult classic, which starred Malcolm McDowell, was heavily criticized for its sexual content. Bob Guccione, founder of Penthouse Magazine, produced and Gore Vidal wrote the screenplay. 
Body of Evidence
The body of evidence has as many curves as his beautiful client. Bold, shocking and titillating. When Madonna's Rebecca Carlson's latest conquest, a multi-millionaire, dies of a heart attack while making love to her, she becomes a murder suspect. With eight million dollars bequeathed to Rebecca in her lover's will, District Attorney Robert Garrett, played by Joe Mantegna, can't shake the idea that she killed her rich lover with wild sex knowing that he had a weak heart. Murder might have been the motive to get her hands on his money. However, Rebecca's lawyer, played by Willem Dafoe, thinks differently. He suspects the millionaire's private secretary Joanne Braslow, played by Anne Archer, who was dumped by the millionaire. Frank, attracted to Rebecca himself, starts a sadomasochistic affair with her and throws legal ethics out the window. Though this was supposed to be a vehicle to further Madonna's career, but most people laughed at her performance.
Eyes Wide Shut
Eyes Wide Shut is a 1999 American erotic thriller film loosely based on Arthur Schnitzler's 1926 novella Traumnovelle (Dream Story). The film was directed, produced, and co-written by Stanley Kubrick. It was his last film, as he died six days after showing his final cut to Warner Bros. studios; the movie might have killed him. The story, set in and around New York City, follows the sexually charged adventures of Dr. Bill Harford (Tom Cruise), who is shocked when his wife, Alice (Nicole Kidman), reveals that she had contemplated an affair a year earlier. He embarks on a night-long adventure, during which he infiltrates a massive masked orgy of an unnamed secret society. The film and their real life marriage received questionable reviews.
Wild Things
If you are wondering about where the wild things are, check the pool. When teen debutante Kelly, played by Denise Richards, fails to attract the attention of her hunky guidance counselor Sam, played by Matt Dillon, she cries rape, igniting a scandal that results in his arrest. Sam appeals to Ken, played by Bill Murray, a hack personal-injury lawyer who epitomizes the quintessential ambulance chaser. Soon a second victim, Suzie, played by Neve Campbell, comes forward and Detective Duquette, played by Kevin Bacon, discovers that the unfolding case is far from what it seems. Adolescent boys all over the world have enjoyed this film.
Butterfly
With her bee-stung pout, Pia Zadora makes a stunning debut in this hot-blooded thriller of forbidden love, murder, and revenge. Pouty and irresistible, she plays the part of naughty Kady, who makes a surprise visit to her long-lost father, Jess (Stacy Keach), by dropping in at the deserted silver mine he is caretaking. Provocative and lustful, she teases him until both give way to temptation. Together in sin, Kady and Jess dream of wealth as they mine for silver, but vultures with dreams of their own lurk in the background.
Boogie Nights
The life of a dreamer. The days of a business and the night inbetween. Boogie Nights is a 1997 American drama film written and directed by Paul Thomas Anderson. It is set in Los Angeles' San Fernando Valley and focuses on a young nightclub dishwasher, Eddie Adams (Mark Wahlberg). Eddie becomes a popular porn star and this film chronicles his rise in the Golden Age of Porn of the 1970s through to his fall during the excesses of the 1980s. The film also features cameos by porn actresses Nina Hartley and Veronica Hart. The film is an expansion of Anderson's mockumentary short film The Dirk Diggler Story (1988).
Embrace of the Vampire
Alyssa Milano stars in this controversial 1995 film. In Embrace of a Vampire, an innocent girl becomes the victim of an ancient curse in this erotic horror story. Charlotte is a beautiful but chaste college freshman who is nearing her 18th birthday. Charlotte's boyfriend would like to take their relationship to the next level, but Charlotte isn't sure if she's ready. Meanwhile, Charlotte finds herself aggressively pursued by a mysterious new suitor. What Charlotte doesn't know is that she's the reincarnation of a Transylvanian princess, and her new friend is a vampire who once loved her. The vampire will be able to retain his powers of eternal life only if he can seduce Charlotte before she turns 18 – which only gives him three days.
Basic Instinct
Basic Instinct is a 1992 American neo-noir and erotic thriller film directed by Paul Verhoeven and written by Joe Eszterhas. Starring Michael Douglas and Sharon Stone, the film is about police detective, Nick Curran (Douglas), who is investigating the brutal murder of a wealthy rock star. During the investigation, Curran becomes involved in a torrid and intense relationship with the prime suspect, Catherine Tramell (Stone). The question of whether or not Stone was wearing underwear in a crucial interrogation scene is one of the great cinematic mysteries. Have your remote handy.
Sex, Lies, and Videotape
Andie MacDowell, Peter Gallagher, Laura San Giacomo and James Spader take this film on a sexual-tension filled roller coaster ride. An unhappy, frigid wife, a philandering husband and serious of videotaped interviews guide the viewer through a seductive journey of MacDowell's reality. She is also not so happy with her younger sister as she has recently discovered that she has been sleeping with her husband. Her despair and desires are revealed and they are raw and emotional. Directed by Steven Soderburgh, the film was originally released in 1989 and caused quite the stir based on its title alone. This was Soderburgh's foray into name recognition and fame. The film won the Palme d'Or at the 1989 Cannes Film Festival.
Striptease
Striptease is a 1996 American comedy-drama erotic film directed, produced, and written by Andrew Bergman. The film stars Demi Moore, Burt Reynolds, and Ving Rhames and is based on the novel of the same name by Carl Hiaasen. When her ex-husband gets custody of their daughter, former FBI office assistant Erin Grant (Moore) needs money to fight the legal case to get her child back. As a result, she takes a job dancing at the Eager Beaver strip club in Miami, where she befriends an imposing bouncer named Shad (Rhames). Unfortunately, she also becomes an object of obsession for politician David Dilbeck (Reynolds), who gets what he wants through charm and violence – and what he wants is Erin.
Release in 1999, Cruel Intentions was an adaptation of Les Liaisons dangereuses, written by Pierre Choderlos de Laclos in 1782. Interestingly enough, they were able to update it to make it about three teenagers who attend high school and lived in New York City. Reese Witherspoon plays the virginal Annette Hargrove who has written an essay about saving herself. Ryan Philippe plays the devious Sebastian who is determined to seduce her. Witherspoon and Philippe were dating during the filming of the movie and eventually married. That union lasted for 7 years, which was a lot longer than the union between Annette and Sebastian. The kiss that takes place between Sarah Michelle Gellar's character and Selma Blair's character helped get Cruel Intentions ranked at #32 on Entertainment Weekly's "The 50 Sexiest Movies Ever," in their November 28, 2008 issues. The whole movie is based around a bet between Phillippe's character and Gellar's character. And in the end, love does conquer all.
Indecent Proposal
Who doesn't remember the trailer for this movie with a scantily clad Demi Moore rolling around on a bed filled with money? The premise for this film was simple. Husband and wife love each other. Husband and wife don't have a lot of money. Husband and wife lose money gambling big in Vegas. Handsome billionaire offers the happy couple a million dollars to sleep with happy wife. And then the ethical dilemmas ensue. The film was released in 1993 and was directed by Adrian Lyne and was based on the book by Jack Engelhard. Could your marriage withstand an indecent proposal like that?
Sliver
Sharon Stone and Billy Baldwin are a smoking hot couple, especially Sliver first came out in 1993. This movie has everything: Sex, stalking and more sex. Sliver is actually the name of the building in which all of the characters live and someone gets to watch everything that is going on, which was pretty high tech for a movie that came out in the early 90s. Tom Berenger is also in this movie, playing the character Jack who also wants to be with Stone's character. There is intrigue and murder. The film was very scandalous because it was supposed to receive an NC-17 rating. There had been the "promise" of male frontal nudity, but there was none of this in the unrated version of the film.