Top LGBTQ Movies to Watch
Groundbreaking and hailed upon their release, many of the top LGBTQ movies to watch have had to face fierce criticism.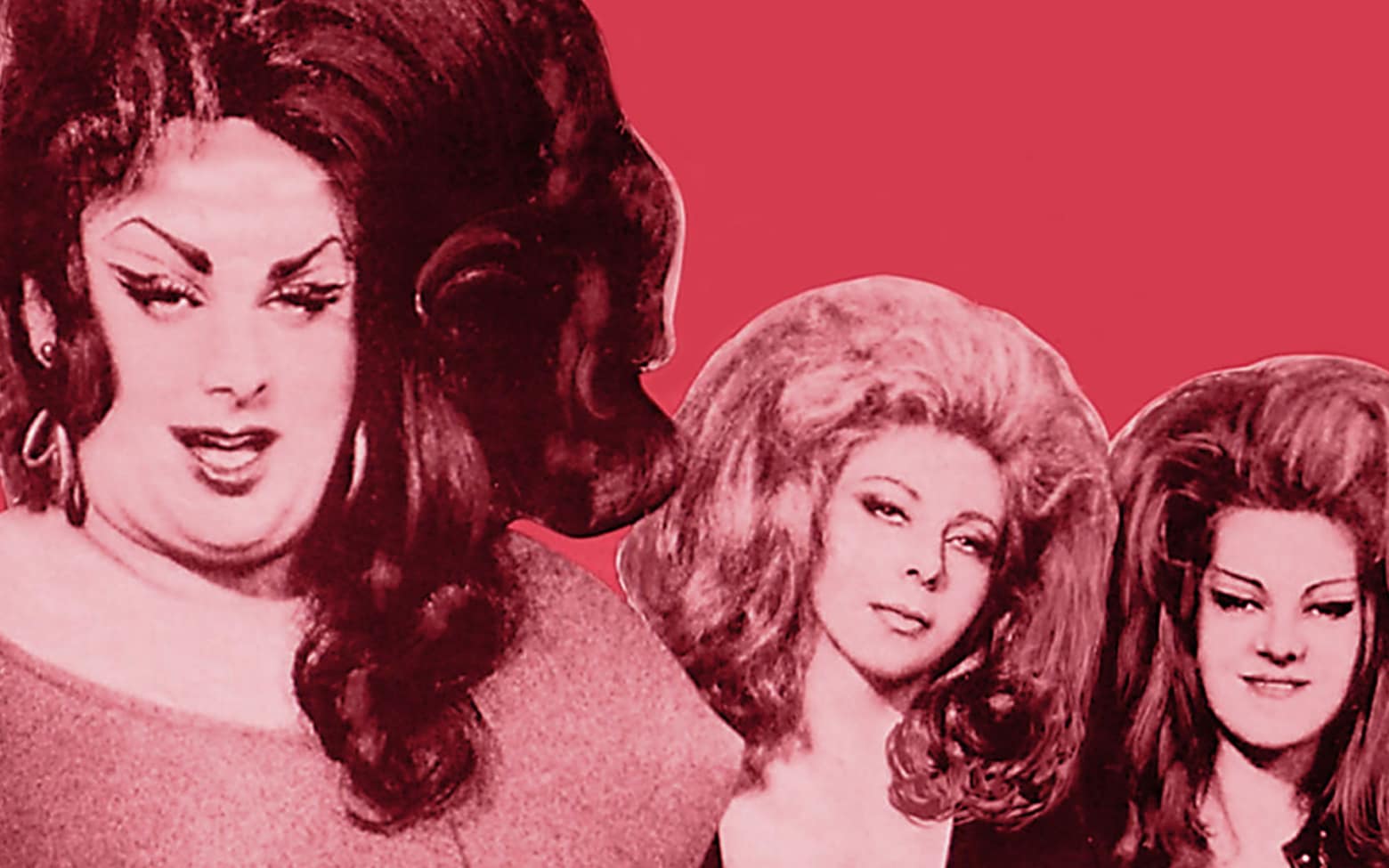 More and more often, we are seeing portrayals of LGBTQ characters in art. There is still a scarcity of characters in all forms of media, and the portrayals tend to be fairly narrow and specific. With that said, there are many gems out there. These top LGBTQ movies include characters from a variety of backgrounds, and people living in many different situations. Some of them broke convention and faced severe backlash upon release, but finally gave young people in the LGBTQ community a place to see themselves on film.
These top LGBTQ movies were not just groundbreaking and hailed around the world upon their release, but many of them have had to face fierce criticism for their portrayal of LGBTQ lifestyles. While diverse characters are becoming more common in film and television, it can be difficult to find a variety of characters to watch. Many of these top LGBTQ movies were groundbreaking on their release and faced open protest in many cases. If you're looking for a less than ordinary and interesting film, check out some of these top LGBTQ movies.

Moonlight
Moonlight is a beautiful, intersectional movie that chronicles the life of a gay black man growing up in the United States. Focusing on the main character's childhood, adolescence, and adulthood, the filmmakers give a true picture of what it is like for a person to struggle with their identity for a lifetime. What is most interesting about Moonlight is that it really highlights many of the prejudices people face in the United States because of their race or sexuality. Moonlight is based on the play Black Boys Look Blue by Alvin McCraney.
Brokeback Mountain
Brokeback Mountain portrays the story of two men, working as sheepherders that become friends and eventually lovers. Neither man is prepared to be completely open about their sexuality which portrays a brilliant job of showing how social and family pressures can force us away from who we really are and love. Upon Brokeback Mountain's debut in theaters, it was met with outrage over the explicit controversial subject matter and as well as the criticism from other viewers with the way it depicted an unrealistic portrayal of gay relationships. Today, however, the past controversy from Brokeback Mountain seems kind of innocent compared to how way more taboo LGBTQ material and culture has expanded into the mainstream.

But I'm a Cheerleader
But I'm a Cheerleader is the story of teenage Meghan, a cheerleader, who was a popular high school student with a twist. Though Meghan has a boyfriend, her family and friends begin to suspect she is gay, and her Christian parents opt to send her off to a lesbian reform program. Despite the efforts of her counselors, Meghan spends the summer learning her true identity as a lesbian. This campy cult classic does an excellent job of showing how ridiculous it is to try to change your identity just to fit in, and the dangerous nature of "reform" conversion camps and programs that are shockingly common in the United States. Plus it features RuPaul out of drag playing as a camp counselor. But I'm A Cheerleader was way ahead of its time, but was made in a time where LGBTQ culture was at the forefront of exploding its rainbow glitter all over the mainstream.

Boys Don't Cry
Boys Don't Cry is one of the top LGBTQ movies of all time for a good reason: it was one of the pioneering major motion pictures that touched upon transgenderism. The film opens with teenager Brandon Teena who's gaining popularity after having started at a new school. When friends and classmates find out that Brandon was actually born a girl named Teena, the new world he has built for himself comes crashing down. Boys Don't Cry is a beautiful film that shows how much gender impacts the way we view ourselves, and the way others view them.
Milk
Milk is an essential LGBTQ film because it shares a sometimes unheard of history that is so important for all LGBTQ people to know. Told through flashbacks, the film tells the story of San Francisco politician Harvey Milk's life, and his fight for gay rights while gaining political recognition in the United States. Milk is the perfect film for introducing the importance of why LGBTQ rights are so important. The film is shot so personally and politically, while showing how beautifully difficult the early struggles for the community were.
Transamerica
Transamerica is a great and heartwarming film, following a pre-operative male to female transgender woman (Bree), on the brink of the biggest change her life, sexual reassignment. Just before surgery, she discovers that she had fathered a son earlier in her life during the time before she began to transition. Her son is now living on the streets of New York City, and Bree must decide how to navigate this new and complicated relationship. The touching and quite simply rawness of the film looks at the meaning and the complicated nature of gender roles and family. It is a must-watch film for anyone interested in trans rights.
Paris Is Burning
Paris Is Burning chronicles the end of the "Golden Age" of New York City drag balls throughout the 1980s. Before reality TV, Paris Is Burning helped give a peek into the world that many in America did not know existed. Paris Is Burning is a thoughtful exploration of race, class, gender, and sexuality. Without the many talented LGBTQ people of color who gave good face and threw shade all over the Harlem dance floors of the early 1980s we would never know what voguing was and why Madonna was singing about it. This film is definitely one of the top LGBTQ films to add to your watch list. It provides an essential look at the early history, warmth, vitality, and beauty of those who sacrificed and made the drag scene to what it is today.
My Own Private Idaho
My Own Private Idaho follows two friends, struggling with their own identities and what to do with their lives. On different paths, it seems inevitable that the two cannot stay together. What's most beautiful about the film is that love, and love between men, is simply one of the elements of the film. Neither sensationalized or commented on excessively, it is a wonderful and iconic independent film that helped bring context to gay culture out into the world. The movie featured a very young Keanu Reeves and the late River Phoenix.
Orlando
The uniquely strange adaptation of Virginia Woolf's 1928 novel, Orlando follows the story of a poet with the inexplicable ability to live for 400 years after being commanded by the Queen to stay young forever first as a man, then a woman. Throughout the story, Orlando is forced into obscurity by the British government that refuses to let her keep her land because she is a woman and determines that she must be legally dead. But she lives into the twentieth century, where she can walk around in pants and ride a motorcycle without eliciting disapproving stares. Her experience gets better with time and implicates all viewers in the universal tendency to judge others based on appearance. Though not central to the plot, historic and character driven hints at gender divides helps open up the discussion to gender roles and sexuality.
A Single Man
A Single Man is a tragic and moving look at a bereaved man during the aftermath of his partner tragic death in the 1960s. After the death of his boyfriend, English Professor George Falconer has trouble living every day life, and considers ending his own life. In what will be his final day, George reminisces about life with his love, and meets many people who were central to the relationship. A Single Man is a beautiful look at grief, and how difficult it was to lose a lover in a time where gay relationships were not celebrated, validated, or even necessarily acknowledged.
Female Trouble
When many people hear John Waters, they think of the bubblegum civil rights movie Hairspray or the legendary Pink Flamingos but before Waters made Hairspray he was more notably known for making more gritty and filthy themed films. Waters' most favorite film he's ever made and most iconic movie after Pink Flamingos would be Female Trouble. To many, this cult classic taught many LGBTQ people they didn't need to lead an ordinary life just because they were different. The over-the-top film begins with the out of control downward spiral of a teenage runaway Dawn Davenport, played by the iconic drag queen Divine who first gets pregnant (impregnated by a character played by Divine out of drag!) and later embarks upon a bizarre and violent life of crime. Despite the age of the film, the LGBTQ themes in the film were groundbreaking at its time. Female Trouble's unique brand of trashy anarchist camp will keep you offended and wish it would never ever end.
Monster
Monster is the true story of serial killer Aileen Wuornos, an American woman working as a prostitute who becomes one of the first female serial killers. The film centrally depicts a relationship between Aileen (played by Charlize Theron) and a young girl named Selby (played by Christina Ricci). Selby, a troubled young woman who was sent to live with family friends to be "cured" of her homosexuality later meets Aileen. She instead becomes overwhelmed by a woman whose loneliness matches her own. The movie centralizes on the dangerous dynamic between the two women who might have been harmless if they never met. Monster does not try to make amends for Aileen's heinous actions, nor does it ask that you even be sympathetic towards her. Instead the goal of the film was for the viewer to simply understand how someone like Aileen might be pushed to commit such crimes, especially when the entire world around her is against her because of who she was. She is finally forced into a situation where she has very few options left. This Oscar-winning film is definitely one of the top movies LGBTQ to watch.
Velvet Goldmine
Loosely based on the Ziggy Stardust era of David Bowie's life in the early 1970s, Velvet Goldmine tells the story of a gay British journalist who is investigating the disappearance of the former glam rock star, Maxwell Demon. The journalist seeks to find what has happened to the star, what caused his departure from the spotlight, and how he is living his life now. The journalist interviews Maxwell Demon's former friends and colleagues, allowing the film to dissolve into vignettes that explore Demon's life and career. During the journalist's exploration of Demon's past, it doubles as an exploration of his own. We learn that he was a closeted teen living with conservative parents during the 1970s. To break free from his parents' shackles, he turns to the glam rock movement brewing up in the London music scene. Glam rock showed him he wasn't a shameful deviant—as his father asserts—but just a kid who hadn't found his people yet. The film stars Christian Bale, Ewan McGregor, Toni Collette and Jonathan Rhys-Meyers, and is a must-see.
Pariah
Pariah is a beautiful and timely story of a teen growing up in Brooklyn, and dealing with the conflicting expression of her sexuality, and her friends and family. She begins to enter a realm of her life that her parents choose to remain blind to due to her self-acceptance of being gay. For years, she has accepted her lesbianism, it appears but hasn't come out to her parents, family or friends. Yet everybody sort of knows. She lives in a condition of family denial, where something has long been sensed but never acknowledged. Home life is a process of evasion. Pariah depicts the struggle of being true to yourself, particularly at an early age and under difficult social and personal circumstances.
Pink Narcissus
A classic art film shrouded in mystery, known only to the most ardent fans of the underground gay cinema after a brief outing in the early 70s, Pink Narcissus is a portrayal of all of the erotic fantasies that a gay prostitute dreams of. The film is a recreation of fantasies of a dark-haired pouty young man on the brink of adulthood who drifts through various settings (sleazy street, a club, and an Arabian Nights-style orgy). Throughout the movie he is seen dressing up and dressing down, cruising and being cruised. Pink Narcissus encapsulates all the gratuitous eroticism of most gay men's fantasies laid out in a healthily, funny and visually impressive way. The film is praised for its use of poetry, art, and cinematography and was an early and bold portrayal of gay sexuality. The film stands as testament to early LGBTQ arthouse films and as one of the most erotic and beautiful LGBTQ films ever made.