Filthy is powered by Vocal creators. You support
Ossiana Tepfenhart
by reading, sharing and tipping stories...
more
Filthy is powered by Vocal.
Vocal is a platform that provides storytelling tools and engaged communities for writers, musicians, filmmakers, podcasters, and other creators to get discovered and fund their creativity.
How does Vocal work?
Creators share their stories on Vocal's communities. In return, creators earn money when they are tipped and when their stories are read.
How do I join Vocal?
Vocal welcomes creators of all shapes and sizes. Join for free and start creating.
To learn more about Vocal, visit our resources.
Show less
Top Fittest Porn Stars
Love seeing gym bunnies get it on? Then you'll adore checking out the fittest porn stars on the net!
Science has proven that the vast majority of people find physical fitness to be sexually attractive. That's why a lot of people in the adult movie industry tend to be health nuts alongside major fans of anything erotic. 
Most porn stars spend hours at the gym and also have a meticulously-planned diet that they have to adhere to in order to keep their figures looking great.
In the extremely competitive world of adult films, being able to say that you are one of the most physically fit stars in the industry is pretty darned impressive. Check out the fittest porn stars currently making movies and you'll understand why.
Brett Rossi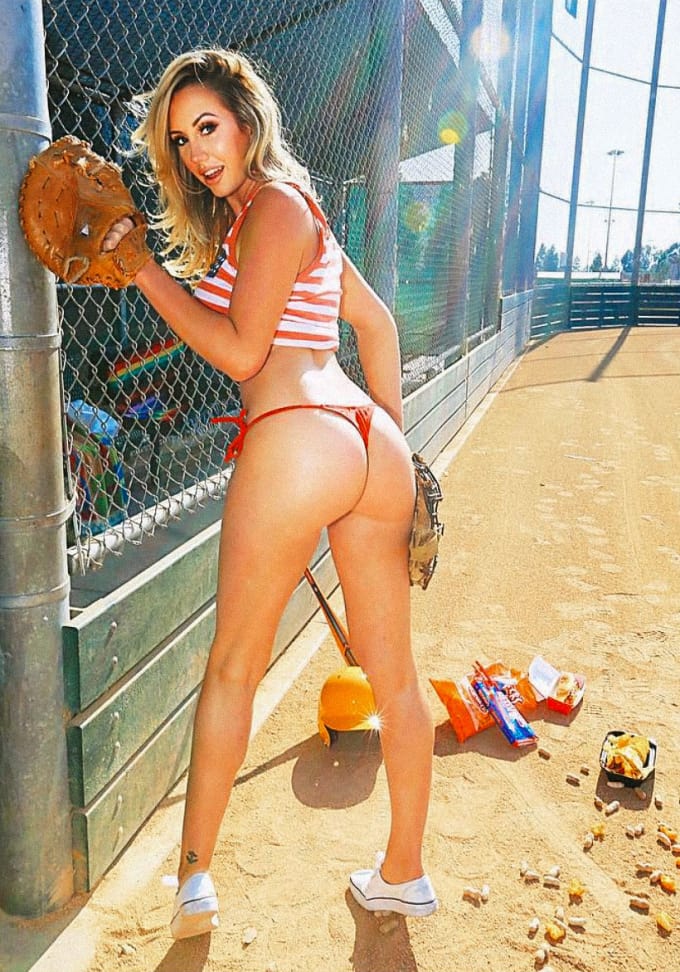 Though she might say she's a "naked donut connoisseur," it's pretty clear that Brett Rossi definitely doesn't overindulge. This beautiful blonde is a serious gym fiend who loves to run, looks great naked, and also has some of the prettiest brown eyes out there. 
When she's not making adult content as one of the fittest porn stars out there, she's posting cool updates about her life and making pretty witty remarks about matters involving sex, women's rights, and society in general. She's got sass, and a beautiful ass—and you'll love her for it. 
Follow Brett Rossi:
Sarah Jessie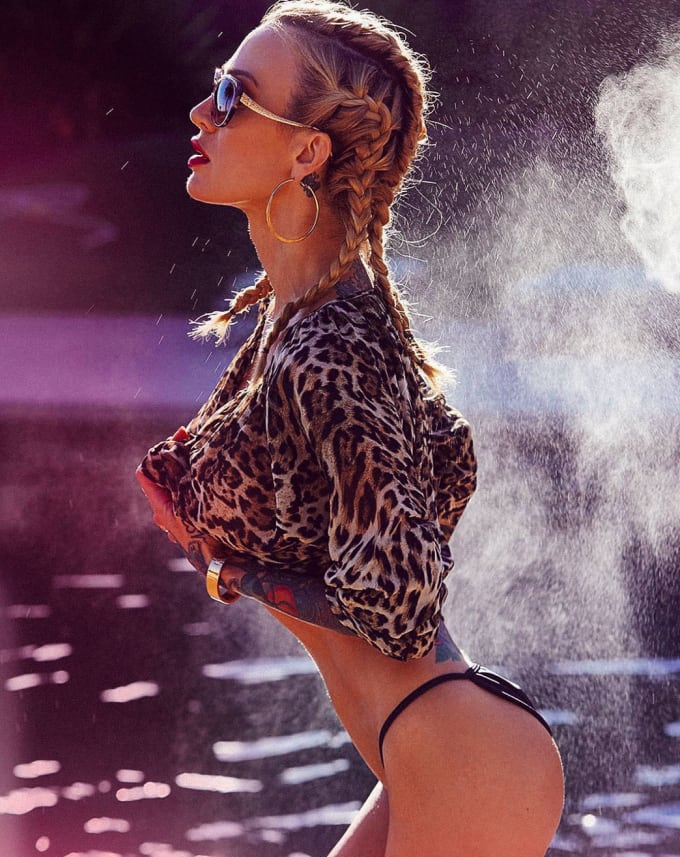 Beautiful Sarah Jessie doesn't need to have anyone tell her that she's one of the fittest porn stars on the block; she already knows. She's recently starred in titles like Toned and Boned by Burning Angel, and also has gotten a lot of acclaim for her epic tattoos. 
A little bit punk and a little bit fitness model makes for a pretty awesome porn star with a great body. The LA-based model is proud to be vegan, a 420 enthusiast, and one of the hottest fitness girls out there. 
Follow Sarah Jessie:
Brandi Love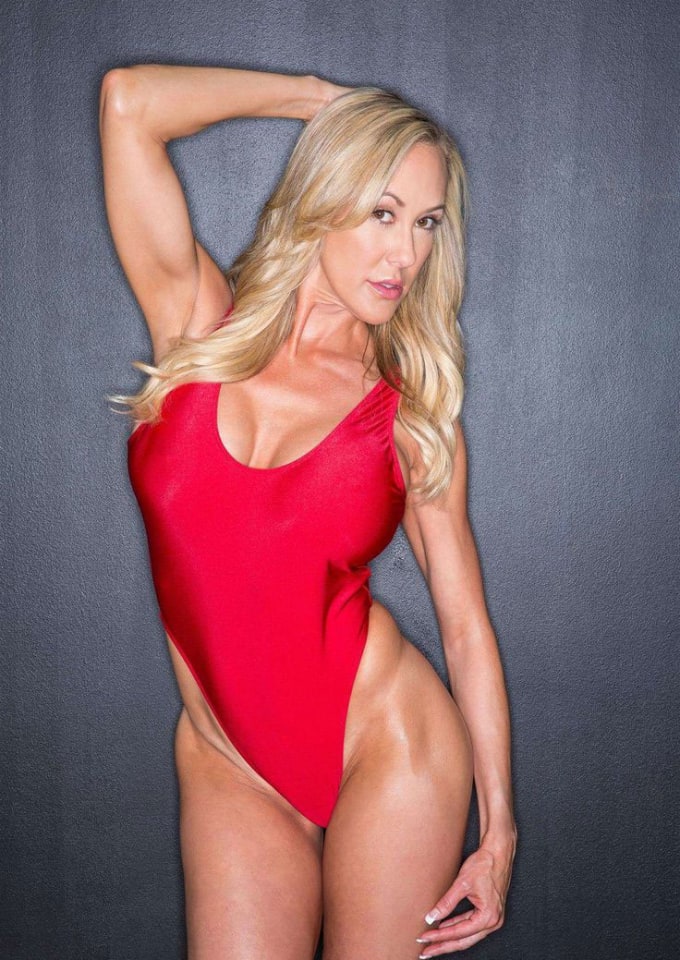 Brandi Love has become notorious for three things: her sizzling hot content, her excellent sense of fashion, and a physique that would put most other adult film stars to shame. That's precisely why she's one of the fittest porn stars in America and why she's so popular. 
She's a MILF who has become famous for perfectly playing the naughty older woman next door in every film she makes. Along with being a fitness queen, she's an entrepreneur who developed her own media company. Why? Because she's awesome, that's why.
Follow Brandi Love:

Brandi Love also made it to our lists of the Hottest Blonde Porn Stars, Most Beautiful Trending Porn Stars, and Best Porn Star Snapchat Stories to Follow. 
Alexis Fawx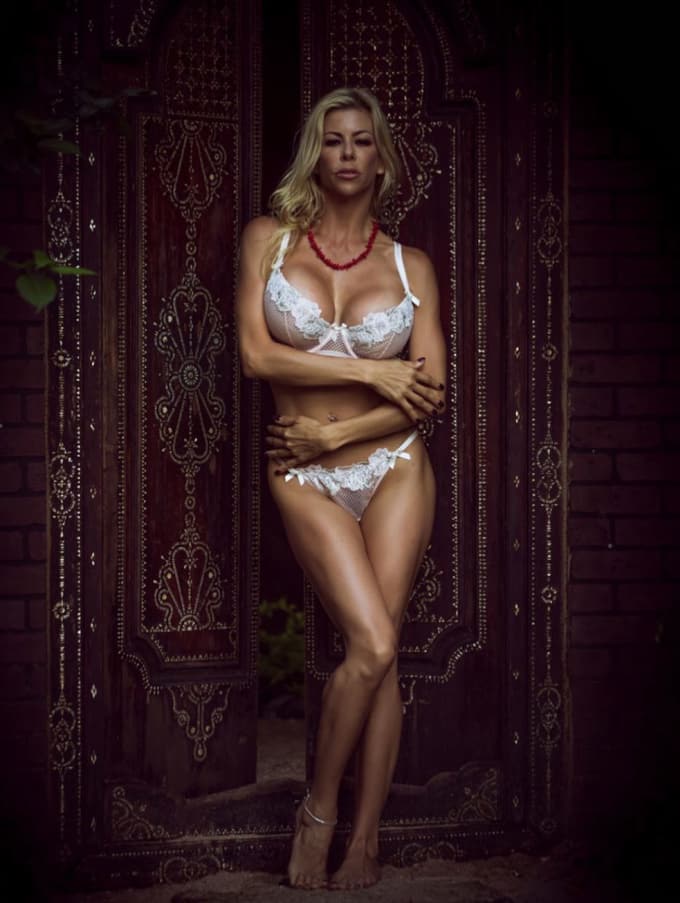 If you're a fan of MILFs who love to show off their curves but remain toned as ever, you probably are already a fan of Alexis Fawx. A quick glance at her body in heels is all you need to understand exactly what makes Alexis Fawx one of the fittest porn stars in her genre. 
What she's best known for is her girl-girl work, but truthfully, anything she does is great to watch. Aside from being both AVN and Xbiz-nominated for her adult film work, Faux is an avid cannabis fan and an entrepreneur focused on success. 
Follow Alexis Fawx:
Madison Ivy
Madison Ivy is one of the most petite ladies on this list, but make no mistake about it, her name packs a huge punch in the adult movie industry. She's become one of the most popular porn stars in mainstream media. 
Between her amazingly toned body and her avid love of raving, geekery, and music festivals, it's easy to see why she often embodies the free spirit most guys wanted to date but never did. 
She makes a point of being seductive all the time, even on social media—which is why she's worth a follow if you want to get hot under the collar. If you're a fan of artwork, then you'll also be happy to know she can draw pretty amazing pictures.

Follow Madison Ivy:
Madison Ivy also made it to our list of the Hottest German Porn Stars, as well as The Most Beautiful Trending Porn Stars.  
Jasmine Jae
Jasmine Jae is one of the fittest porn stars in the industry, but that doesn't stop her from having a seriously spectacular pair of boobs, too. Perhaps that's why she's become infamous for being intimidatingly sexy, and why many people are a bit shy around the busty brunette.
Don't be scared, though! While she's got a perfect body and great cheekbones, the fact is that this British beauty also has a warm, caring personality to match. That's what makes her one of the sexiest ladies in the UK, if you ask us. 
Follow Jasmine Jae:
Jasmine Jae is mentioned in our list of Porn Stars with the Most Spectacular Boobs, too!

Nicole Aniston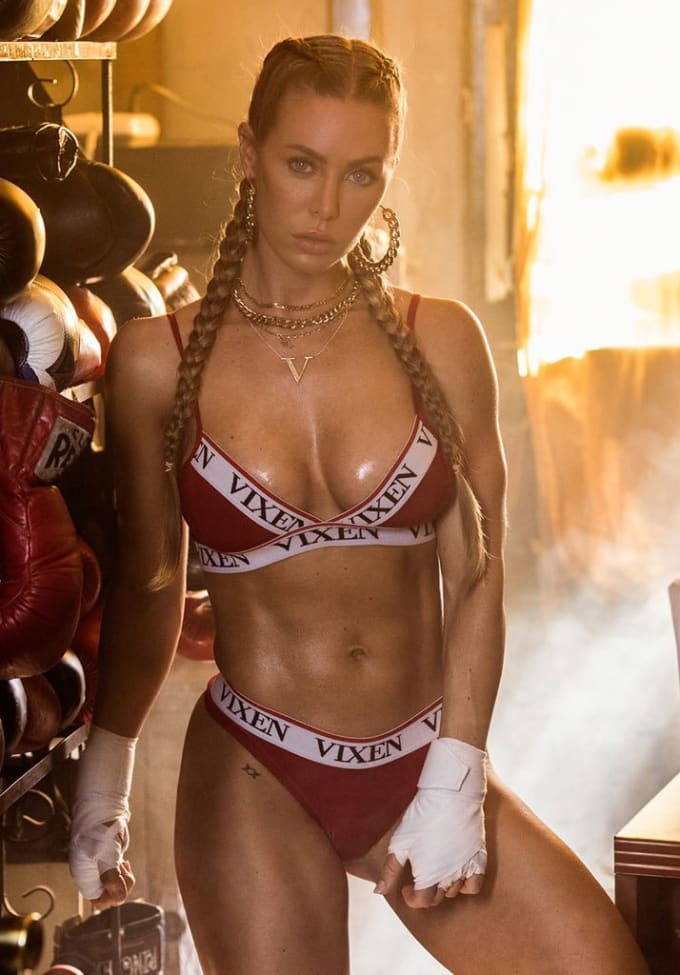 Vixen Angel and fitness superstar rightfully earned her place as one of the fittest porn stars in the industry. After all, with a booty like hers, it's hard not to see the hard work she had to put in to keep her physique looking stellar, right? 
The Penthouse Pet's physical fitness is attributed to a vegan diet, a great exercise routine, and the positive attitude that she always displays online. She's an inspiration to anyone who wants to look great, and loves to show off her level of physical fitness in every flick she makes. 
Follow Nicole Aniston:
Nicole was also mentioned in our lists of the Sexiest Porn Star Instagrams to Follow Right Now, Porn Stars with the Most Spectacular Boobs, and Weirdest Porn Parodies—just to name a few.

Peta Jensen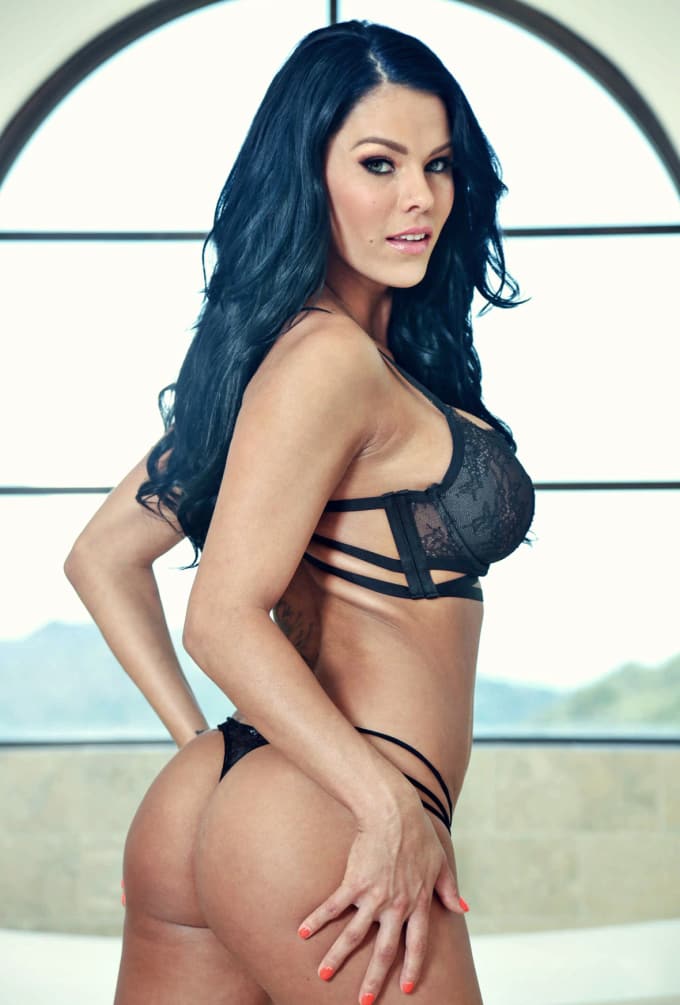 Peta Jensen is the perfect blend of soft and strong, if you ask us. She's got excellent muscle tone that makes her one of the fittest porn stars in the industry, but still looks like she's always ready to snuggle up. So, while she's curvy, she's still ripped. 

Anyone who's a fan of pretty green eyes, beautiful smiles, or that classic "girl next door" look will love Peta's work. She's got a classic porn star appeal, with a new porn star look—and that's pretty epic. 
Follow Peta Jensen:
Peta Jensen also was an addition to our list of the Hottest Curvy Porn Stars, too!
Kendra Lust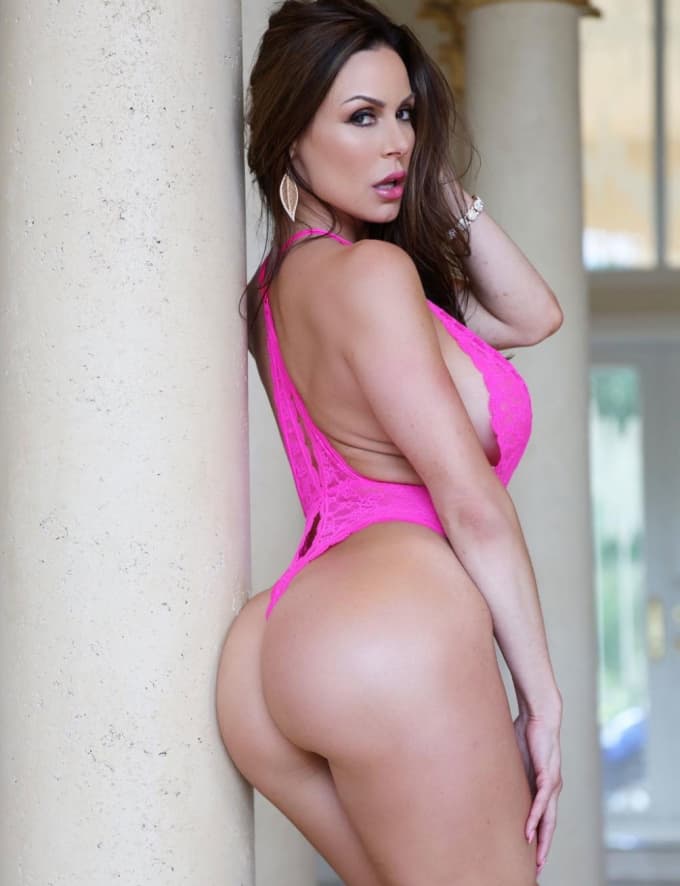 Anyone who hasn't been living under a rock for the past couple of years has heard the name "Kendra Lust." Along with being famous for being one of the fittest porn stars in the world, Kendra's claim to fame are her hypnotic on-camera moves and her epic business prowess.
As the CEO of Society15 Modeling, she's proven to the world that she's not just another (extremely) pretty face. She's a very smart business woman who's passionate about porn and supports the scene in the best ways possible. 
Follow Kendra Lust:
Kendra has been featured on our lists of the Hottest Busty Porn Stars to Watch Right Now, the Most Popular Porn Stars to Meet at Exxotica, and the Hottest Brunette Porn Stars—among many, many more!
Inna Innaki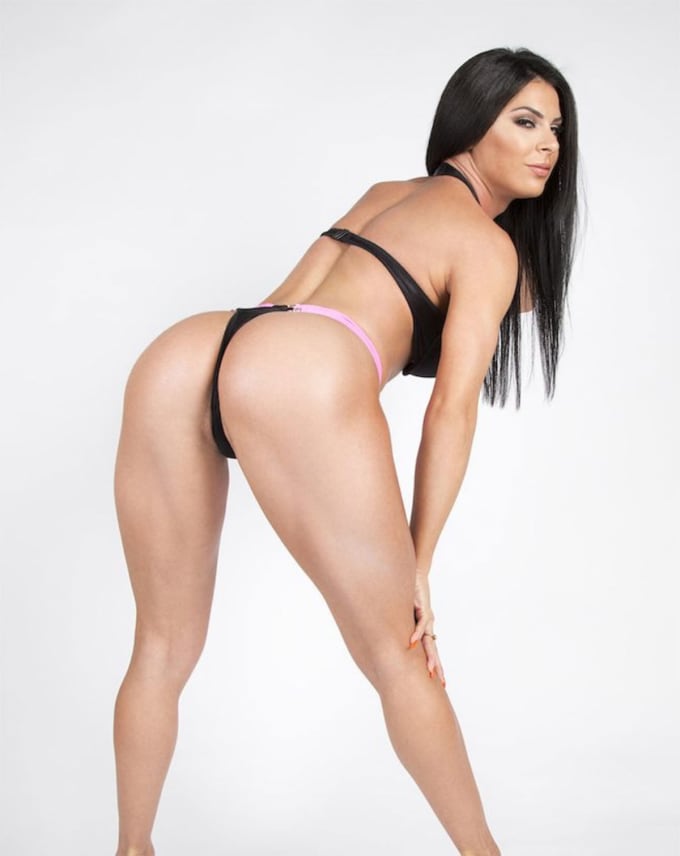 Exotic and mesmerizingly pretty, Inna Innaki has one of the hottest bodies and one of the prettiest faces in porn. Her booty is what has become the most recognizable on her top-tier physique, but truthfully, it's easy to see how much meticulous care she takes of herself in every shot she makes. 
The AVN recently nominated this Greek goddess for the award for "Best Gym Body." We can totally see why. 
Follow Inna Innaki:
Sasha Rose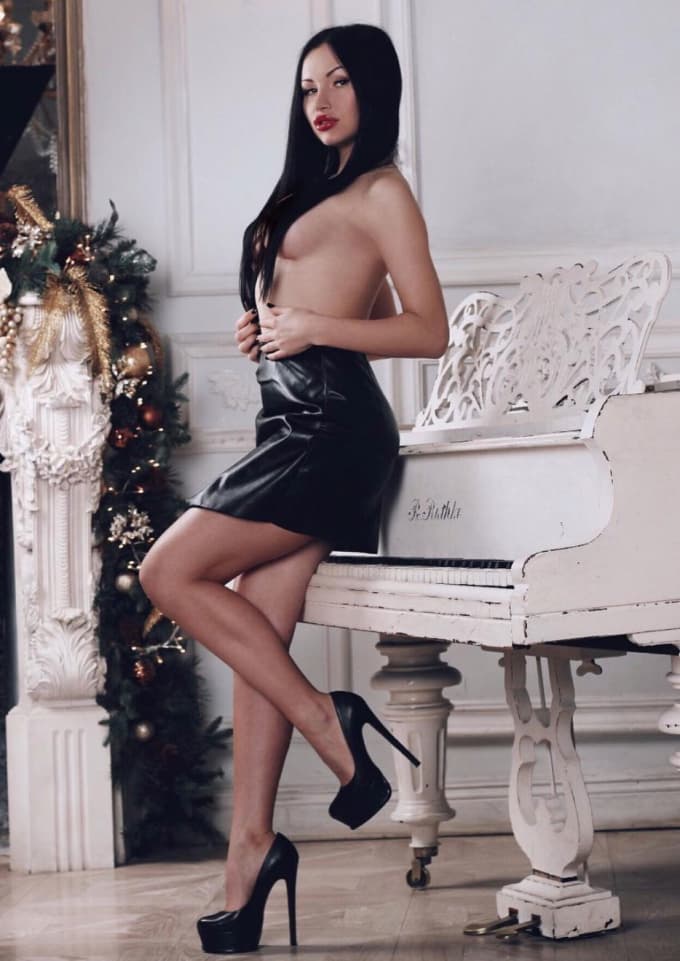 Sasha Rose makes no qualms about how much she loves her body, and what good care she takes of it. Her love of the gym and her excellent diet have made her one of the fittest porn stars on the scene and have given her one of the finest bodies in the modeling industry. 
AVN-nominated and Galaxy Award-winning, Sasha Rose has a complexion that seriously glows. When you pair her #fitnessgoals-style body with her super-seductive facial expressions, it's easy to see why everyone loves Sasha. 
Follow Sasha Rose:
Sasha was also featured on our list of the Hottest Russian Porn Stars.
AJ Applegate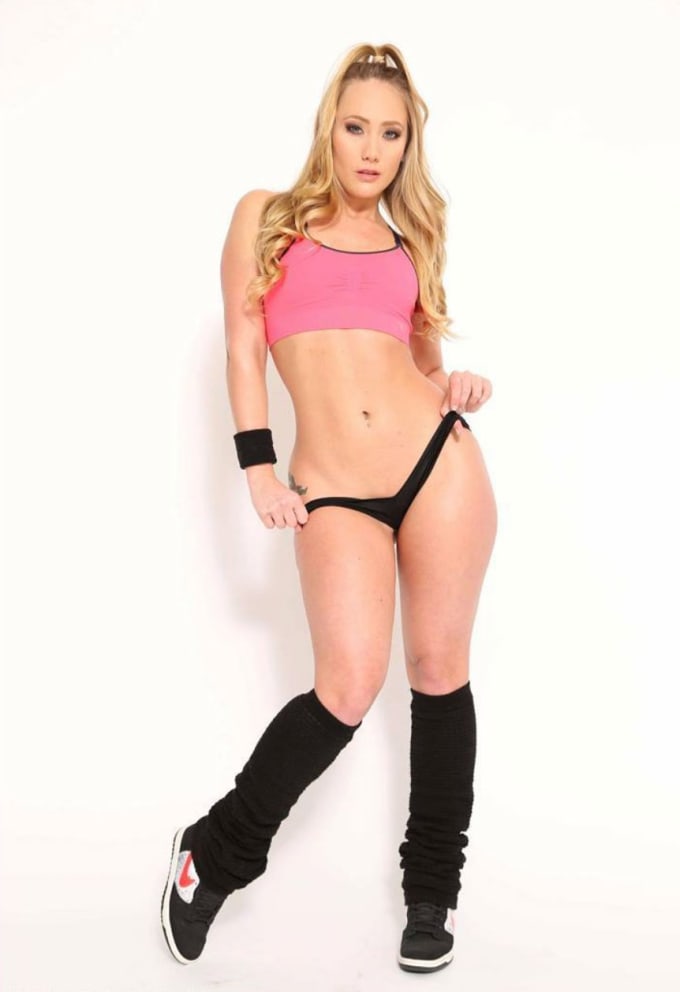 AJ Applegate is one of the hottest X-rated movie stars who doubles as both a fitness model and a porn star. Most porn aficionados know her for her epic BJ scenes and her awesome group sex scenes. However, fitness fans know her for her love of weight lifting and toning up. 

She's muscular, strong, blonde, and beautiful. More impressively, her moves on camera always are on point. That makes AJ Applegate one of the hottest and fittest porn stars you'll ever see in action. 
Follow AJ Applegate:
AJ has been featured in our lists of Porn Stars with the Most Epic Ass and Hottest Nude Snapchat Stories to Follow.