Top 20 Cutest Sex Toys Ever Created
Leave it to a Professional Sex Toy Reviewer to round up 20 of the cutest sex toys ever created that many have probably never seen in their local adult novelty stores but sell out online as soon as their restocked.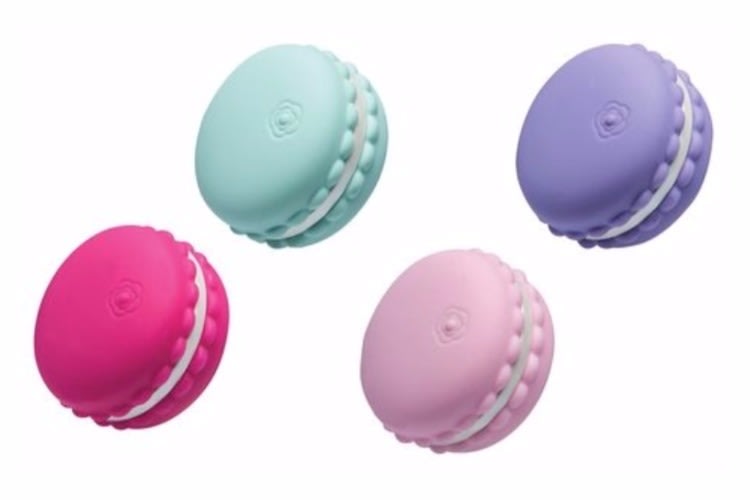 Tokyo designers certainly capitalized on the undeniable fact that women all around the world possess two things when they created the Kawaii Macaron Rechargeable Vibrator: A sweet tooth & undying love for pastel colors which were used to showcase these pocket size pleasure cookies that sell out every time a retailer restocks them. Case in point, the "sold out" notification from retailers, Kink Kult, which is an online adult novelty boutique founded by an adult industry worker/former professional submissive that usually carries these marvelous masturbation devices but it currently cookie-less as right now.
Cute and Cake-Like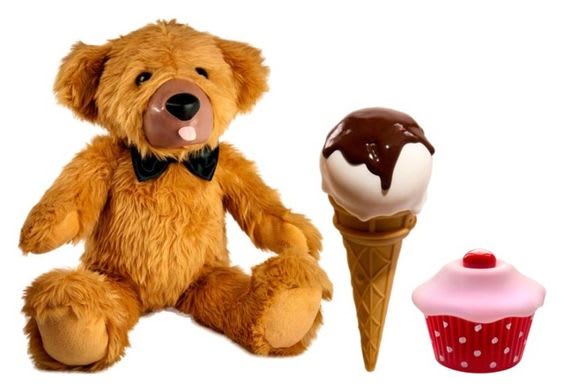 After a bit of cuddling foreplay with your Teddy Love Bear one must simply squeeze the right ear to get their teddy turned on (pun intended), then he'll return the favor ten fold. This furry little number can be found at Stockroom, an adult retailer specializing in BDSM products. The I-Scream Designer Vibrator looks deliciously editable with its realistic ice-cream shape & classic pin-up feel that arrives pleasantly packaged in a collectible retro storage box which plays 1920's vintage jazz music! And if you're one who prefers cake over ice cream, the Shiri Zinn Cupcake can satisfy all your dirty devilish cravings with its hand-painted textured red cup serving as a massage tool up and down the body, and I'm sure you can figure out where the cherry goes. Both the ice cream & cupcake sex toys can be purchased at Shirizinn.
Anal Accessories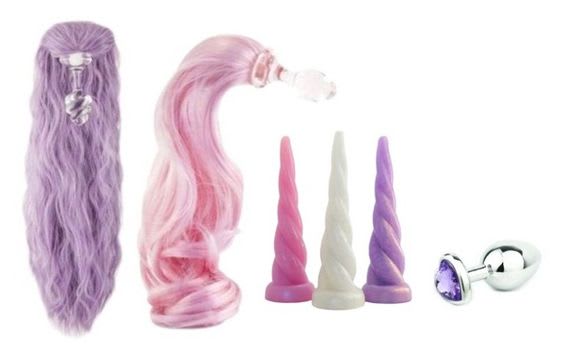 Admit it, girl or guy, you've always wanted to be a unicorn at some point in your life and now it's finally possible...sort of. Yes, it's a buzzkill knowing these magical pony inspired sex toys won't bestow mythical beast shape-shifting capabilities onto its owner during use but we'll certainly take them anyways. First, begin your wondrous journey to Crystal Delights to gaze in awe at the colorful assortments of ponytail anal plugs made from the high quality borosilicate glass, then trot on over to the creative geniuses's known as Geeky Sex Toys to take a gander at their Unicorn Horn Dildos that'll make your eyes water because they're just so damn cute! And if you really want to complete your perfect pony look you'll make haste towards Sub Shop for some of the most gorgeous pastel body harnesses, including horse bits, to coordinate with the pastel Heart Jeweled Anal Toys you'll get from Lust Me Up cause one can never have too many butt plugs.
Everything In Between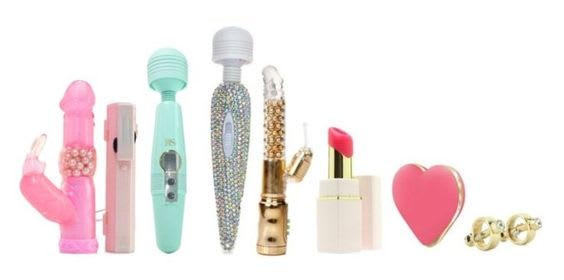 Pearls, pastels, bling, and golden things make up a woman's dream and these sex toys capture every bit of that and then some. This class act sexy act of a sex toy parade is a lot to take in (thankfully) so I'll get right to the point…
Must Haves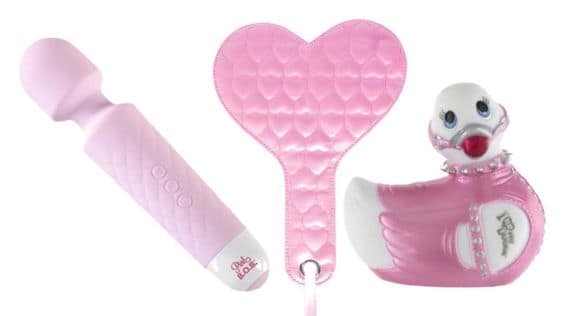 Hands down the most common question women ask in regards to sex these days is, "How can I have a squirting orgasm?" (seriously, I would know), and Pink Bob (which literally stands for "pink battery operated boyfriend") must have kept that in mind when they designed their explosively powerful Lust Body Massage Wand. This pretty pink stick of dynamite has a smooth silicone covering that's been delicately detailed with a quilt pattern decorating the shaft. You can pick up a matching playtime Heart-Shaped paddle from Too Timid, and I'd seriously consider taking the "I RUB MY DUCKIE" Bondage Vibrator from Cherry Blossom novelties boutique for a ride while you're at it.
Pink Perfection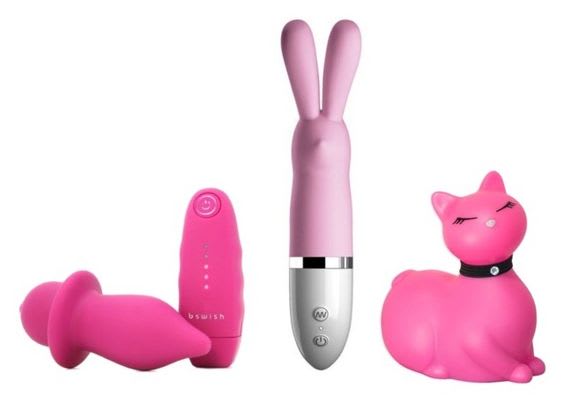 So, to finally wrap up all of this battery powered boatload of cuteness we have a superheroine "butt sword," a pair of over sized bunny ears, and a big lashed pussycat sex toy that's got your name written all over it. The brightly colored fuchsia Vibrating Anal Plug by Bswish can be found at Pink Cherry who seems to be going for the crown of cuteness with the number of girly-girl sex toys it keeps in stock, and the Crush Honey Bunny & "I RUB MY KITTY" vibrators were spotted at Cherry Blossom, a UK company who happily ships naughty products across the pond at a reasonable price.
Kinky Cuteness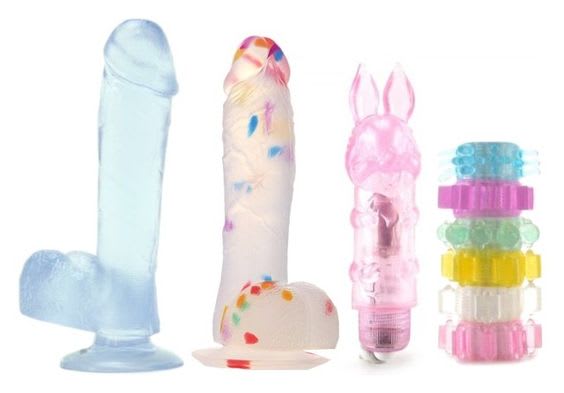 Well, that rounds up the list for the top 20 cutest sex toys ever created that are currently on the market and available (for now) to purchase, but you can head on over to the DirtyMilfNextDoor's Pinterest Page to see more super duper cute sex toys definitely holding their own when it comes to kinky cuteness.