Filthy is powered by Vocal creators. You support
Gourav Bhattacharya
by reading, sharing and tipping stories...
more
Filthy is powered by Vocal.
Vocal is a platform that provides storytelling tools and engaged communities for writers, musicians, filmmakers, podcasters, and other creators to get discovered and fund their creativity.
How does Vocal work?
Creators share their stories on Vocal's communities. In return, creators earn money when they are tipped and when their stories are read.
How do I join Vocal?
Vocal welcomes creators of all shapes and sizes. Join for free and start creating.
To learn more about Vocal, visit our resources.
Show less
The Touch of Pleasure
It's very rare to feel something physically that almost liberates you mentally, but then again everything isn't special.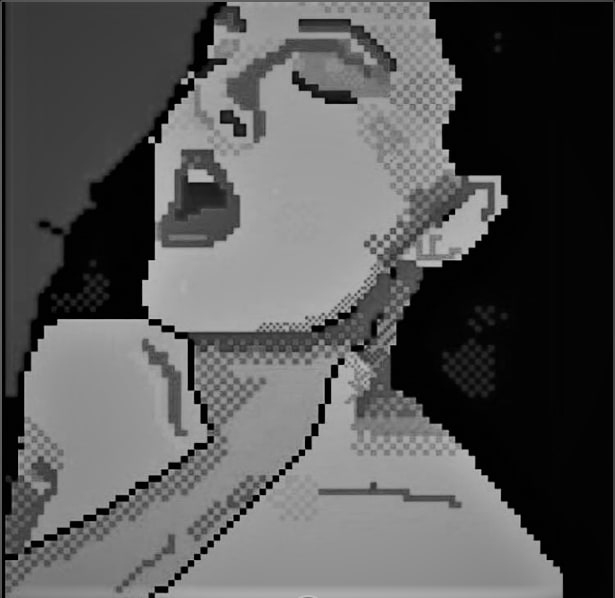 Have you ever felt a touch so exhilarating that it frees you from your own inhibitions? 

That touch, that spectacular touch—there's something about it. The more you feel it, the more you want it. It seems unholy and wrong, yet it feels so right. You think about it, try to resist it, but somehow the desires of your body overtake the constraints of your mind. The sinful fantasies that overflow through your mind make you think as though the devil himself is riding on you. You ask yourself, "Why can't I resist it?" You keep trying to find ways to distract yourself away from it, but the magnetic pull of that incredible touch is just too strong, isn't it?
You try to figure out why this very specific touch feels so special. What's so special about this other person that makes him/her stand out from the rest? Are they an expert at this, and make many others feel the same way, or maybe just maybe is there a real connection so strong and deep that it brings the desires of the body and mind together? Every time their hands run down your body, you feel the adrenaline rush while your mind begins to calm down for once. The tingling feeling caused by the suddenness of their touch excites every inch of you. You feel the heat rising, and begin gasping for air, but you've never felt more alive. You don't want to just bring down your walls for them. You want to burn them.
"What is this feeling?"
You wonder if it's lust, but fear it's love. For if it is lust, it'll be easier to get over it. It'll fade away. Not the same with love though. That's a whole lot more complicated, because if it is, then it isn't your body that's craving for that touch—it's your soul. What do you do then? You don't even know how to comprehend the soul, let alone controlling its desires.
Scary—to desire something so desperately. To fall in love with somebody physically and spiritually. Every time you feel their touch you want to feel them a little more. They're so close to you, yet you pull them closer. You begin to breathe into each other's breath, but that's not enough either. You can feel something from within that wants them more than anything else. You want them so much that you become greedy about them, greedy about the pleasure they give you, greedy about the love you feel when they touch you, greedy about the positivity you feel only when they're close to you. You hold them as tightly as you can, almost breaking their bones, and you wish you could pull them into yourself. Your grip tightens by itself, and your legs trap their legs, so they won't run away. You realize you've never wanted anything or anybody more.
You wake up in the morning, thinking about having them next to you while your body craves the control they have over it. You go to sleep at night wishing they were there to keep you awake instead. Funny isn't it, how just their touch is strong enough to make you forget about all the traumas, nightmares, insecurities, regrets you've had up until that point. Their touch makes you feel vulnerable and safe at the same time. You get addicted to them. They awake a part of you that you yourself didn't know existed. A part of you that doesn't shy away from anything. They ignite the scandalous flame of desire in you without the guilt, and oh boy, does it feel amazing. It's a drug you just can't get enough of. They bring out the animal in you, making it hungrier and hungrier with sinful desires. You forget that you're supposed to stop, because you don't know if you can. You don't want to. You don't want it to end, this feeling of intense love fused with a desire so disastrous that it wouldn't even hesitate to bring down the whole world to satisfy itself.
So, tell me. Have you ever felt a touch so exhilarating?