Filthy is powered by Vocal creators. You support
Nigel Boney
by reading, sharing and tipping stories...
more
Filthy is powered by Vocal.
Vocal is a platform that provides storytelling tools and engaged communities for writers, musicians, filmmakers, podcasters, and other creators to get discovered and fund their creativity.
How does Vocal work?
Creators share their stories on Vocal's communities. In return, creators earn money when they are tipped and when their stories are read.
How do I join Vocal?
Vocal welcomes creators of all shapes and sizes. Join for free and start creating.
To learn more about Vocal, visit our resources.
Show less
The Porn Legacy
Or How Not to Be Remembered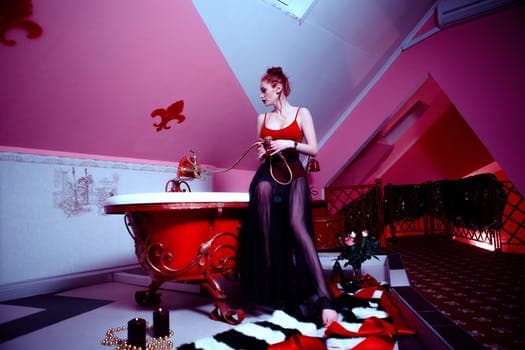 Let me be blunt. For years the adult film industry has been relegated to the darkest depths. Hidden away in a huge chasm of alleged depravity. Accessed by a select band of followers, keen on letting their imagination run riot over painfully thin story lines and copious amounts of copulation.
But despite this somewhat shadowy existence, several indisputable facts remain. Firstly, these film stars are normal people, like you and me. Secondly, and this is deliberately in your face, they're putting their lives on the line every time they 'perform'. Think about that dose of reality.
Each and every on-screen coupling is a potential risk. A massive one. Agreed, the industry requires an HIV test every 14 days after filming, but that doesn't neutralize the problem. It only paints over the cracks.
First, there is an HIV window period which can be anything from 10 days to 3 months, depending on the individual, where the test will not be positive. And here's food for thought. Only certain HIV tests are capable of detecting the virus within the specified 14 day period.
It still adds up to one colossal gamble when you consider some tests might produce a false negative result where anti-body levels are too low to be detected.
On the defensive, however, these regulated tests are the best that money can buy, although they are not funded by the industry. So, is there some cold comfort here? The jury's still out on that one.
While you digest all of that, here's an irony. In 2016, stars of the industry apparently protested about the proposed use of condoms on set. Though this has been a requirement for several years through the OSHA, it has never been an enforced law. In what was known as Proposition 60, opponents in California rejected the idea with the narrowest of victories.
And here's another. This protest followed on from a report the previous year that alleged very little intervention or regulation existed, other than minimum age restrictions.
However, with that in mind, adult film production companies are required to check a data base before hiring to make sure their performers have tested HIV negative prior to filming. So, as long as the film companies comply, there is a veil of protection. Albeit a fragile one.
Now, don't misunderstand me, I'm not launching a personal all-guns-blazing salvo against the adult film industry. Neither am I acting as a self-appointed judge and jury. It generates millions of kudos. (I've seen suggested reports of $57 billion worldwide). And it probably keeps a lot of closet weirdos off the streets.
It's just that when you get down to it - and forgive that innuendo - the persons you're oggling are human beings. Shock horror.
They suffer the same phobias, fears and insecurities as you and I. They breathe the same air. The only difference is their working life is spent in front of a film camera performing a basic biological act to order.
Is it little wonder that the stars concerned choose to use stage names. At least it grants them a thread of anonymity when they decide to leave. Though I guess, anyone's past can have an unwelcome reprise: "Mum, what was it you said you did before I was born?"
But, even here the whole anonymity thing gets blown clean out of the ball park when it was reported recently that a Dutch based website had taken the freedom of information act to a whole new dimension. Allegedly publishing delicate personal details of said stars including their real names, email, telephone numbers and addresses. So much for Data Protection.
There's no denying that porn is a closed set where the loyalty between performers is almost tribal. It has to be. They are hardly held in the highest esteem by those outside its shiny black walls. So it's safety in numbers, however small. It's also a virtual certainty the stars will have worked together many times before, and are, therefore, well aware of each other's individual quirks and preferences.
One cannot help but feel, however, that the whole erotica community creates an almost uncomfortable dynamic in itself, where the day job comprises countless sweaty encounters followed up with an evening in front of the telly with family and friends. Awkward doesn't even come close.
The industry is, unfortunately, also guilty of implication. It's easy to imagine that the voluptuous blue-eyed siren on screen, who appears ready and only too willing to have sex with anything on two legs – and I do mean anything – has the same insatiable appetite in the real world.
I hate to burst your bubble. She more than likely lives a 'normal' life away from the cameras with her rescue labrador, and enjoys nothing more kinky than a French manicure and a take-away pizza.
And before anyone yells "Sexist", I am positive the same is true with the guys. Just hold the French manicure.
I guess, though, the most obvious question on most people's minds is why do porn stars get attracted to it in the first place. Is it the motivation of getting their kit off when the Director shouts "Action!" Or is it an almost sadistic mind trick of being in remote control of a situation you, the viewer, cannot be?
Sadly, it's neither. The harsh and brutal truth is the adult film industry is one huge, often de-humanizing juggernaut of ruthless commerce, first and foremost, and the attraction is money. The greenbacks. Dosh. End of.
So, if it's simply cash for sex, where's the dividing line between it and prostitution? Simply put, porn stars, theoretically, are paid to act, prostitutes are paid for sex.
Agreed, it's a painfully narrow distinction. But to give an element of credence, the First Amendment specifies performers engaging in sex as part of their role, is not the same as sex for hire.
Despite this rather tenuous borderline, here's the rub. When the porn industry decides it's a wrap and you hang up your high heels once and for all, what do you do next when your CV screams "adult film star" or "alternative lifestyle"?
Stories are many about former actors and actresses whose lives, sadly, have plummeted into the depths, and no amount of treading water has brought them back to the surface.
We all have and make life choices, but drowning in former success? It's not much of a legacy for anyone.