Filthy is powered by Vocal creators. You support
Heated Erotica
by reading, sharing and tipping stories...
more
Filthy is powered by Vocal.
Vocal is a platform that provides storytelling tools and engaged communities for writers, musicians, filmmakers, podcasters, and other creators to get discovered and fund their creativity.
How does Vocal work?
Creators share their stories on Vocal's communities. In return, creators earn money when they are tipped and when their stories are read.
How do I join Vocal?
Vocal welcomes creators of all shapes and sizes. Join for free and start creating.
To learn more about Vocal, visit our resources.
Show less
The Difference Between BDSM and Abuse
In Simple Terms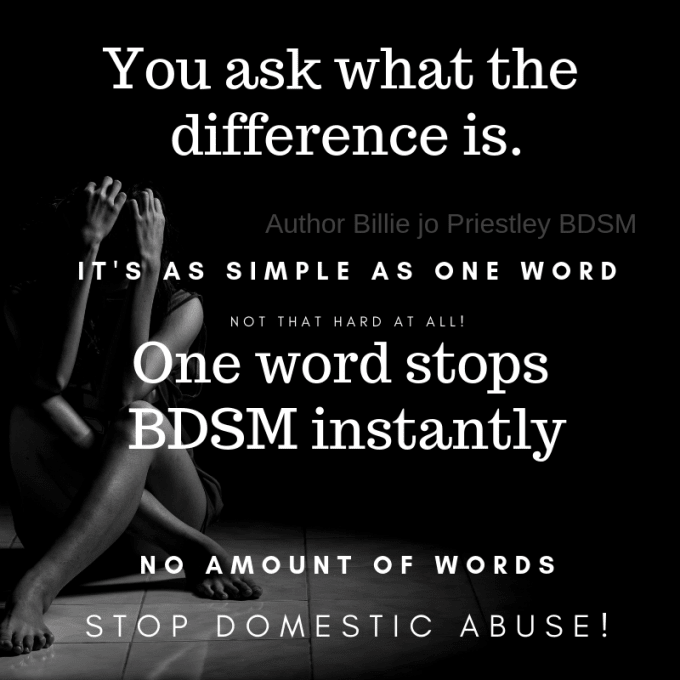 Let's talk about the biggest difference between BDSM and abuse. BDSM is often confused with abuse all the time, by people who do not truly understand what BDSM actually is.
What is the biggest factor in BDSM that makes it so different from abuse? What is the biggest difference between abuse and BDSM? As someone who has experienced abuse, and lives a BDSM lifestyle I can 100 percent say the biggest thing is:
ONE WORD! Now it is a known fact that a true BDSM relationship is controlled by one word. This one word stops all BDSM instantly. Whether that is punishment, funishment, or sexual, that one word stops everything. The other thing is, there are no questions asked, no shouting, no judgement. You will get asked if you're okay, if something hurt, if they did something wrong, what you need, but never will you say the safe word, and be told to, "Shut up." 
A true fact is that no amount of words–none at all–will stop abuse. No amount of pleas, and no amount of begs. It does not matter what you say to an abuser, they do not stop until they are ready.
There is no safe word in abuse, because abusers do not stop!

Consensual Punishment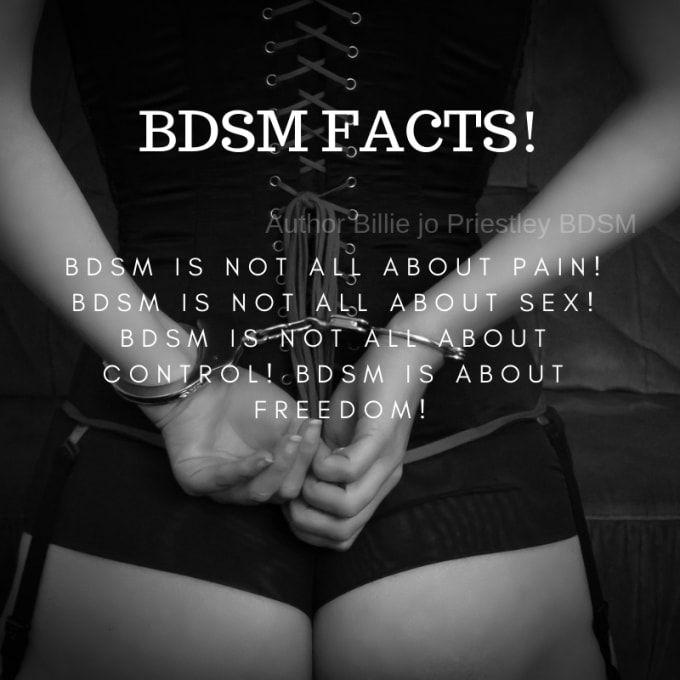 So let's take a look at another difference between BDSM and Abuse.
A Dom would never punish his submissive while angry, ever! The Dom sits, reflects and asks himself why his submissive acted that way! Sometimes a submissive acts out through anger, frustration, sadness, in which case the Dom usually sits and talks the situation through with his Submissive.
 If a punishment is needed he discusses it with the submissive, so she can say then and there, NO! All punishments are from a list, that the submissive has agreed to prior to the punishment.  
The Dom does not just instantly starting hitting the submissive, screaming at her, or making her feel bad.
And guess what, if she says the safe word, the punishment does not happen! 
Abuse does not have a time out, the abuser does not stop and think, okay, I need to calm down! The abuser does not stop and consider why you're acting the way you are. They see nothing, but anger, and they act through their anger!
You will know, if you were abused previously that your abuser only stops the abuse when they feel satisfied, even if you did nothing wrong, they will find a way to blame you.
A Dom, would rather take the blame on themselves, therefore they sit and think, did I do something that made the submissive feel like they had to act out to get a response! A big difference right?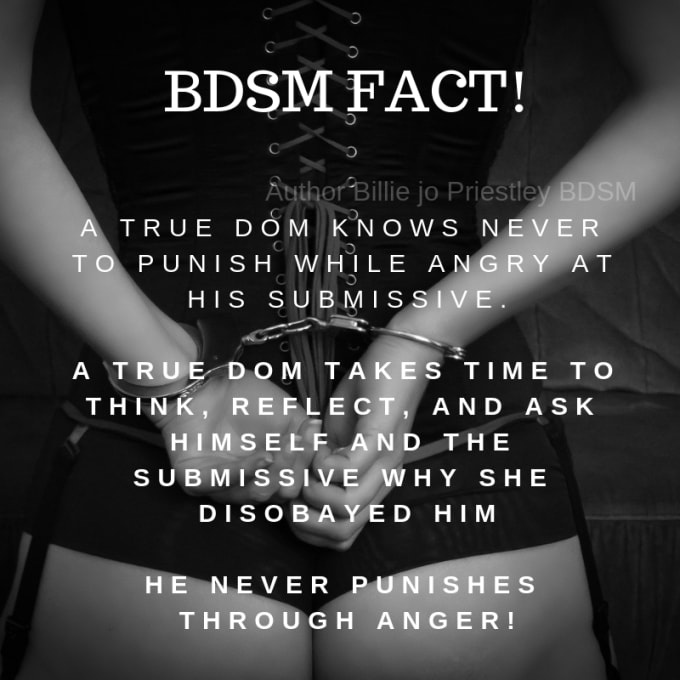 BDSM IS ABOUT ABUSE, BDSM IS ABOUT INFLICTING PAIN AND HAVING NO CONTROL.
How wrong is that sentence? It is actually all wrong! Abuse is when someone does something to hurt you, when you don't want them to, when you ask them to stop and they keep going.
Abuse is about someone making you cry, and begging for forgiveness even for something you did not do. 
Abuse is about them inflicting pain on you, because they see it hurts you, and they enjoy seeing you in pain.
BDSM is not abuse. You have a choice, and it is not done through hate or anger, but love! Not all Dom's use whips, paddles and other such things. Submissives often find sexual pleasure in pain, they find release in it. If the submissive changes their mind, they can, and it is allowed.
The amount of pain inflicted during BDSM is only the amount the submissive allows, under no circumstances would the Dom go over the Submissive's pain threshold. 
BDSM does not always inflict pain, so many people are in a BDSM lifestyle that does not have anything to do with pain, nothing at all! Often pain play is used between a Sadist and Masochist. 
A lot of people say that BDSM is about having no control. Do you see the contract? No, you don't, the submissive has given that Dom a list, and he can only do the things on that list. If she does not feel like it one day, she can say NO! She has a choice, she has control, the submissive is more in control then you think!
The truth is, the Submissive is far more in control than the Dom is, she is the one with the ultimate say, whereas the Dom can only work from her list, and has to stop when she says the safe word.
Now ask yourself, does an abuser say, write what I am allowed to do? Does an abuser stop if you beg and cry? Or if you told them you wanted a safe word?
No, because BDSM and abuse are two totally different things, the biggest thing though is consenting adults! BDSM is about consenting adults, abuse is not.