Filthy is a community on Vocal, a platform for discovering and supporting creators. You support this creator by reading, sharing and tipping stories. more
What is Vocal?
Vocal is a tool for artists and creators to fund and build community around their creative practice.
How does Vocal work?
With Vocal, people subscribe to support creators on an ongoing basis. In return, creators open the door to their creative practice — by sharing their process, notes from the field, in-progress previews, and other rewards. It's a way for creators to build a community of dedicated and meaningful support around the work they make.
How do I join Vocal?
Right now, we have some early guidelines for the scope of Vocal. Vocal is for the continuous funding of creators, whether people or collectives, who have a creative practice in one or more of our supported categories: visual and performing arts, film and video, publishing, design and technology, music, comics, food and craft, and games.
To learn more about Vocal, please visit our FAQs.
show less
The Death of Playboy
The sad end of a sexy empire signals an unpleasant cultural shift in the United States.
So, it isn't news that Playboy magazine abandoned actual nudity a year ago, but it is important that we examine the collateral damage of that decision on our culture.
For many of us in the 30-60 year old range Playboy magazine was our first exposure to female nudity, and compared to what the young people today have access to, it was pretty innocent.
Hardcore feminists and the more religiously conservative are probably thrilled to see Playboy lose it's edge, (though the implied nudity still retained in Playboy is likely still too much for them) but the rest of us should be alarmed by the move.
I am not here to argue whether or not Playboy is good or bad for our culture, nor am I here to debate whether it is damaging to women or empowering to those women who have been inspired by the models of Playboy or who have opted to model for the magazine, sans clothing. I am here to lament the death of Playboy magazine as a balanced icon for sexual freedom and artful nudity.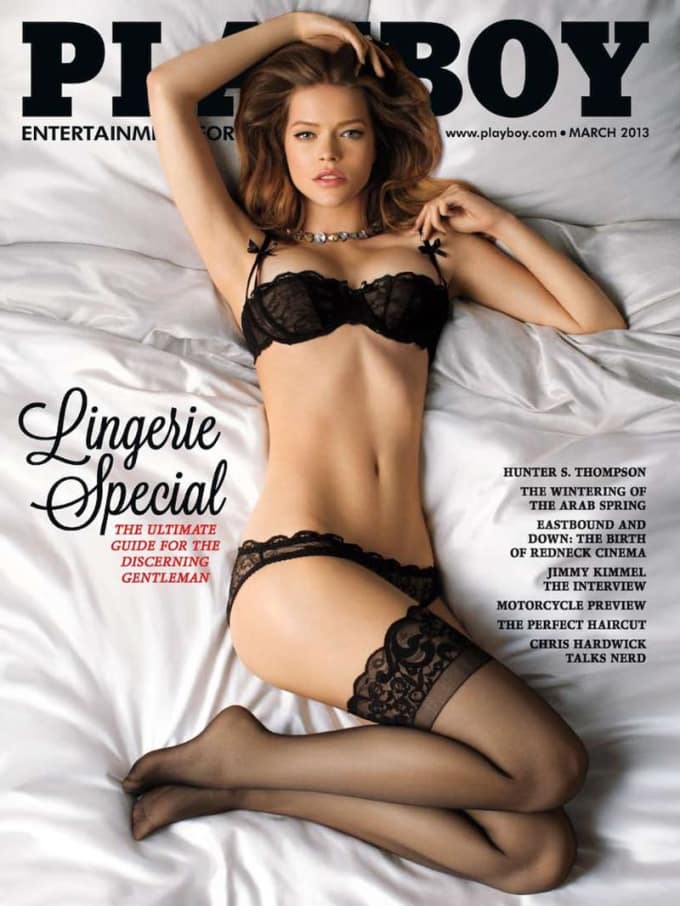 It could be said that the death of Playboy's print edition is also the beginning of the end for ALL print magazines. Some of you might be declaring that I am premature in my declaration of Playboy's death, but as a lifetime subscriber, fine art nude photographer, and as a surveyor of pop culture and erotic art, I am confident that Playboy has committed suicide and it does not please me.

The current executives at Playboy likely thought they were on to a genius move to finally push Playboy into the mainstream, but that neglected the fact that it was already there, in just the right place. A year later, I still have to travel to the local liquor store (and I don't even drink) to get Playboy magazine right next to the more hardcore porn magazines. (I let my subscription lapse to protest the magazine's decision to end nudity but have still sought it out to gage the direction it would go in.)

The current state of the magazine is actually beautiful. The art direction is where it was just before it ended nudity in it's pages, which is to say from 2013 to the end of 2015 with Pamela Anderson's final issue, the magazine had finally ditched the oiled, overtly large breasted, and average looking photoshoots in favor for more artistic and experimental photo shoots. The magazine was so good from 2013 to 2016 that I actually purchased 2 copies of each issue and poured through each issue, page by page, in ways I hadn't in years. Playboy magazine ended on an extremely high note with those last couple of years. I assumed we would enjoy years of this new style, which reflected the emerging new generation of gifted artistic photographers making a name for themselves online, but I was sadly mistaken.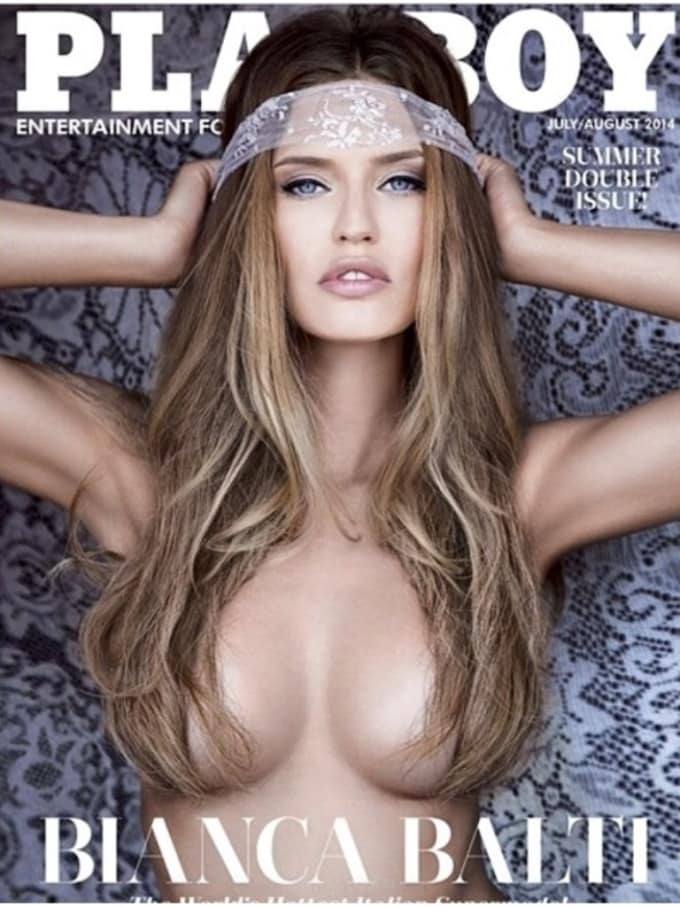 For those of us who love the nude female form, and who appreciate natural beauties free of silicone and big hair, it looked like we were finally getting our generation's version of Playboy magazine, and it was gorgeous.

A year later, we have seen a continuation of the lovely diverse models, artistic style, and beautiful photography but it is now presented in a paper thin, safe-for-work, watered down, censored-like-Instagram magazine that resembles the also dead Victoria's Secret catalogs. Instead of leading the way for a new generation, Playboy succumbed to the movement in America that thinks less is more, and nudity is harmful to our sacred values. (The new America looks a little too much like the 1950's for my liking, and the double-standard is unchanged.)
A friend recently suggested I subscribe to Playboy Plus and enjoy the good old days of Playboy online, and I finally succumbed... for one hour before cancelling my subscription. I had hoped that Playboy Plus would be more of an uncensored digital extension of the censored print version, but it was sadly not. (I will say that I appreciated having access to the International Playboy photo shoots, but everything else was too similar to the mediocre nudity online.)
I would be all for subscribing to a digital version of Playboy Magazine but I haven't found that as an option either, as the supposedly safe for grocery store version isn't available on leading digital magazine providers either, to my knowledge.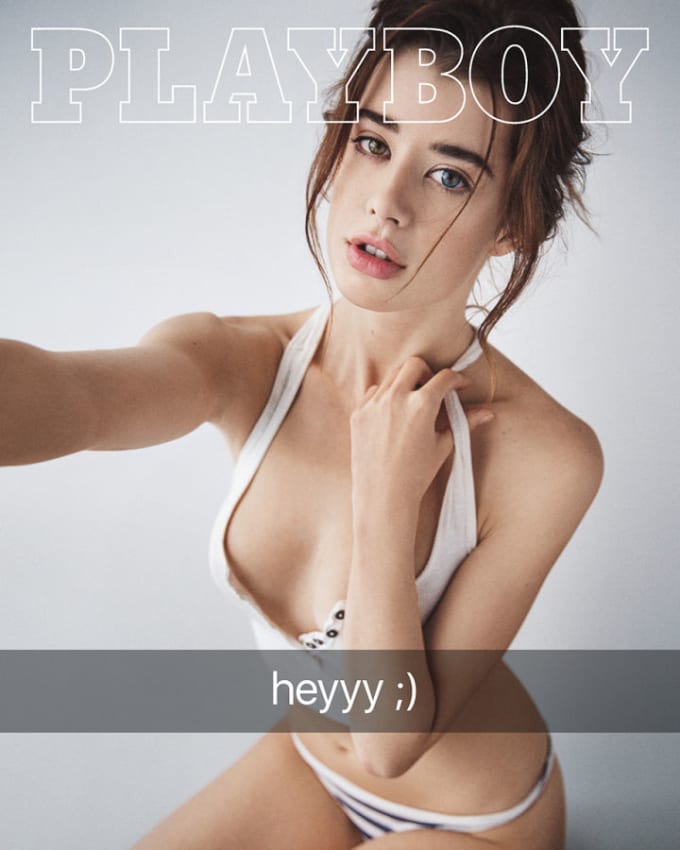 Magazines like Treats magazine, and a couple others, get what we still want, and that is a magazine that blends timely cultural essays with erotic, uncensored artistic nudity. Playboy always had the lead in this area because it was considered to be cool as a celebrity or rising model, to be profiled in the magazine, and everyone all over the world knew the Playboy brand. If you were going to get caught with adult materials by your parents, far better it be Playboy than anything more hardcore.
Playboy was the safe, sexy option for young men to discover as they left their childhood behind, and it was a smart, sexy alternative to the in-your-face porn the new internet era has spawned (not that I personally have a problem with porn, but I'd rather a young person be exposed to Playboy than hardcore porn right off the bat.)
Perhaps at 47 years old, I am just an old man who is feeling the loss of the iconic brands and mediums of my youth, or perhaps as a fine art nude photographer I believe censorship is the death of democracy and this is the sad beginning of the end for nudity in the mainstream and for creators of erotic art. I believe in a world where children are protected from things that could damage their developing perspectives and attitudes, but adults have access to materials meant expressly for them.
If we stop celebrating healthy, free sexuality, our world starts to look pretty dismal and miserable, and I don't think the majority of us want to live in that particular place.
RIP, you horny rabbit.