Strangers In the Night
Internet lovers...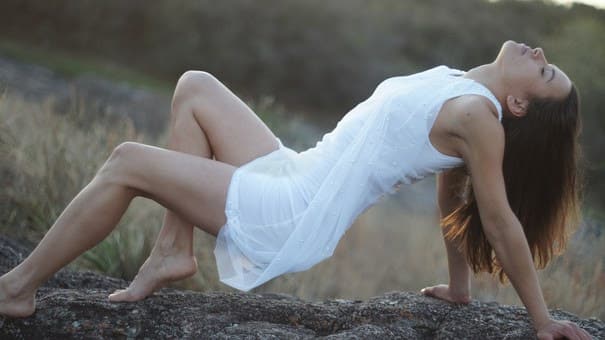 As is often the case on a Friday evening, I find myself home alone, perusing the ads on the local singles list. Ah, so many desperate people out there, all clamoring for attention, all trying to be more shocking than the rest of the pack. Some offer money, some claim to have the best tongue in town, and some are just looking for a plain old-fashioned fuck buddy. As I sip my favorite wine, I scroll through them, smiling and laughing at humanity.
One ad, in particular, catches my eye, so of course, I open it to read. My eyes widen in surprise, for it is a well-written paragraph, a fantasy described straight out of my own mind. Sex with a stranger, I think to myself, is probably unwise, but...what if?
Before I can change my mind, I shoot off a reply. What the hell? Maybe there's someone else out there who, like me, entertains less-than-pure sexual fantasies in their head.
A few minutes later, I get a text. It is the guy from the ad, of course. He asks if I am a real woman, and would I possibly be interested in acting the fantasy out? By now I have had another glass of wine and am feeling pretty adventurous, so I text back, sending my own pics. Before long, we are texting furiously, and then talking on the phone. His voice is low and sexy, with just a hint of an accent that I cannot place. Part of me says this is crazy...entertaining the idea of sex with a stranger is out of the question. But another part of me, the part that I manage to hide five days a week at work and from my friends, is dying for an adventure. I long to do something naughty and shocking, and here is a man willing to help me with that! Before I can change my mind, I tell him yes, I want to do this. I give him my address and hang up, emptying the wine bottle into my glass.
He says he is about thirty minutes away, and I have a pretty good buzz going. I lounge in the chair with my feet up, imagining what kind of trouble I might be getting into. Before long his conversation comes back to me. His voice sounds so deliciously erotic, and soon I become aroused. I realize I cannot wait a half an hour to feel good, and slowly slide my hand inside my skirt, rubbing the top of my panties in anticipation. It does not take long before I start to feel the dampness through my panties, and the feeling of my own arousal turns me on even more. I think, if this guy is coming, he needs to hurry, because I am working myself into a frenzy.
It seems like forever, but my orgasm comes hard upon me, and I cannot help but cry out. I realize my skirt is now around my thighs, and as I make to stand up and fix it, I see him in the doorway. He asks my name, and of course, it is my new anonymous friend from the internet. I barely have time to adjust my skirt when he asks me not to and comes over to kneel in front of me. I sit back down in the chair, and he begins to instantly caress my legs, hiking my skirt a little higher with each stroke.
I know I should say something, but I feel caught like I was doing something naughty when he arrived and entered my house without knocking. Still, I want to keep the fantasy, so I let him move his hands higher. He realizes I have no panties on, and slowly lifts the skirt all the way to my waist, baring my pussy to his view. With a wicked grin, he lowers his head, and I feel the first moments of pure ecstasy as he begins to slowly lick me. I am entirely his slave as he takes my clit into his mouth, sucking gently, causing me to cry out yet again. As I am squirting-something I did not realize I could do-he inserts two fingers inside me, and the next thing I know I am screaming in pleasure. Ohh, the joy of a man who knows where the g-spot is!
I am out of breath and panting from physical release, but apparently, he is not finished with me. Still kneeling before me, he unzips his trousers, freeing his enormous cock. I can see that he is ready to go hard, and a little wet at the tip. He pulls my hips to the edge of the chair, and I toss my legs over his shoulders as he slides his cock inside me all the way to the hilt. I have to grab the arms of the chair for support because he means business. The sensations are incredible as he fucks me, balls deep and slapping against my ass.
After a while, I cannot keep my legs at that angle. He gives me a brief rest, then tells me to kneel on the floor in front of him. My skirt comes off, so now my bare arse is facing him, and I am resting my elbows and breasts on the seat of the chair. I feel him moving closer to me, and my pussy is dripping with anticipation for him to enter. I feel the head of his cock rubbing against my labia, and inadvertently against my clit, and I am about wild with desire at this point.
Then an unfamiliar sensation occurs. He begins to slowly rub his cock on my ass cheeks, gently parting them and rubbing in between. The sensation is so foreign, yet...erotic. Before I can say anything, I feel the firm pressure of his cock trying to enter my ass. I am already wet and wanting more, so I push back against him, and eventually, his entire cock is inside me.
He moves slowly at first, seemingly aware that this is my first time. It feels odd but so damn good, to have him sliding in and out of my asshole. After a bit, I feel more comfortable, and he increases the pace. I feel his fingers reach around to stroke my clit, and I am done for. I come hard, all over his hand, soaking him with my juices. I hear him breathing heavier now, and it is not long before he, too is thrusting inside me, pounding my ass, his balls now slapping against my drenched pussy. I hear him grunt a little, and with one powerful thrust, he slams his cock all the way inside me, filling me with his hot cum.
I can do nothing but kneel there, half resting on the chair seat, and gasp for breath. Slowly he pulls his cock out, and I feel the remainder of his seed dripping down my legs. He rubs my ass for a little bit, and I then hear him zipping his trousers. He bends over me and whispers in my ear, "Thank you. Perhaps we will meet again." A minute later, the door closes, and I am alone.