Filthy is powered by Vocal.
Vocal is a platform that provides storytelling tools and engaged communities for writers, musicians, filmmakers, podcasters, and other creators to get discovered and fund their creativity.
How does Vocal work?
Creators share their stories on Vocal's communities. In return, creators earn money when they are tipped and when their stories are read.
How do I join Vocal?
Vocal welcomes creators of all shapes and sizes. Join for free and start creating.
To learn more about Vocal, visit our resources.
Show less
Sophisticated Porn Star
Chanel Preston embodies the empowered woman.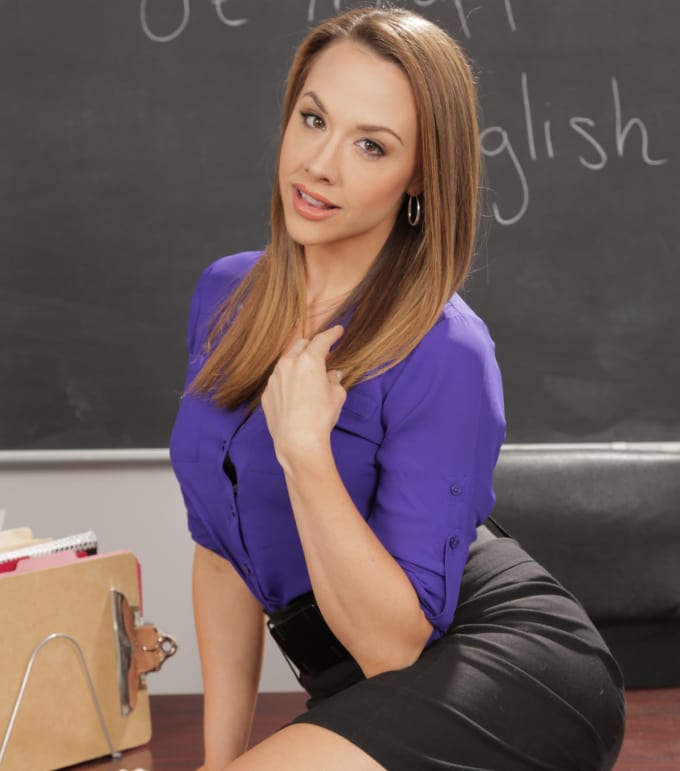 The 21st century is definitely displaying women at their most empowered. Just over 100 years ago, they never even had "the vote" and now they find themselves wealthier than men at times. This has a lot to do with changing attitudes and equality, but what people haven't considered is pornography has played a part in empowering women. With porn being big money, it's allowed many women to become big players in business. Whether that's marketing other women or themselves, porn has allowed these females to become extremely wealthy. One of these independent females is none other than Chanel Preston. She recently came to my attention again with her numerous appearances on the news show Russia Today.
Preston was brought in as a representative for the porn industry to dispel any image that the performers were "abused" or "drug addicts."
Unfortunately, I can't comment on what goes on behind the scenes, but Chanel is definitely a good advocate as a successful woman from porn.
Women at Their Finest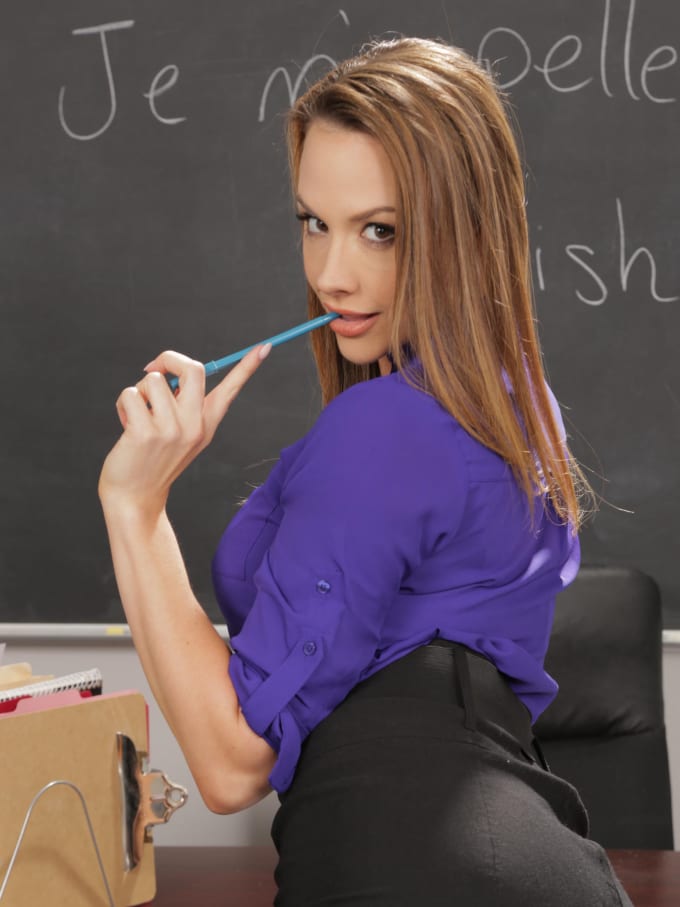 Chanel intelligently explain that some women even after earning a college or university degree decide to do porn because the money is so good. She explained that many women are empowered as a result of it. She goes on to explain while there are bad stories about the industry, there's also many positive success stories too. Part of me was shocked seeing Chanel Preston on a prestigious news channel talking so well. While I am a fan, my first experience of seeing her was her getting rammed by a big muscular dude. Yet she came across brilliantly here and personally I find it sexy if a woman is sophisticated too. Chanel Preston is a native of Alaska and in her early life she loved performing. She was into a wide variety of performance which would range from community theatre to piano recitals. Her other hobbies included dancing, painting, and playing the trumpet all associated with performance.
Independent Woman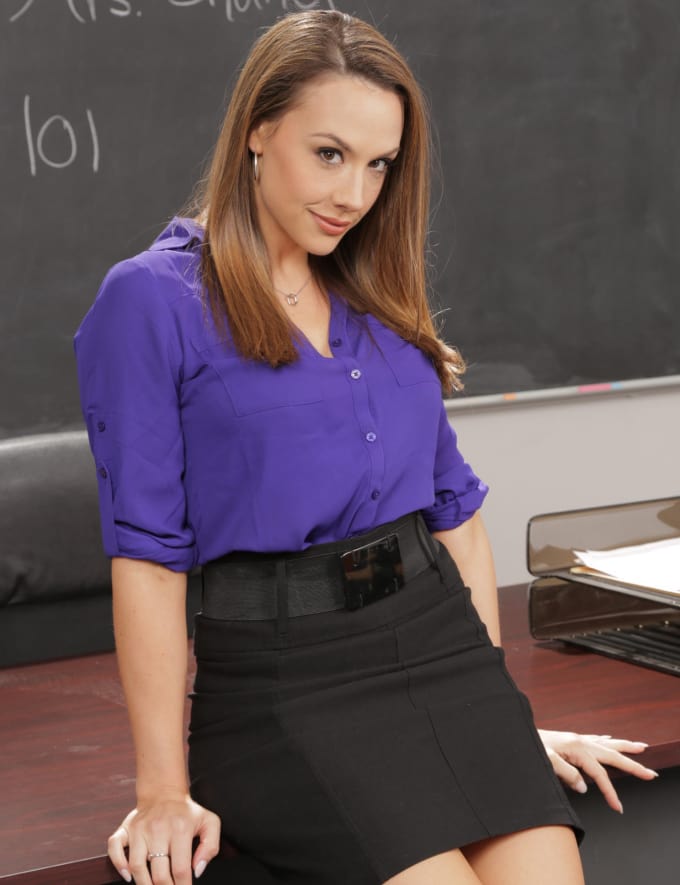 In her adult life, Chanel was a stripper in Hawaii before she started to travel the United States. On one encounter, she met an adult film veteran who recommended her to the porn business. In January 2010, Chanel took the plunge into the porn industry shooting her first scene for Vivid Entertainment's Brand New Faces series. Her popularity grew with her debut DVD release of Bikini Land by production company 3rd Degree. Chanel's first taste of a DVD cover came with shooting Jules Jordan's Fashion Fucks where she's sexily sprawled on the cover. Personally, my favourite scene with her is in Brazzer's Preppies in Pantyhose, which you can see at Whorestepmom. In that particular scene, she plays Van Wylde's stepmom who has her wicked way with him in the shower. You'll love watching her chunky ass work his cock in the shower.
Nasty Girl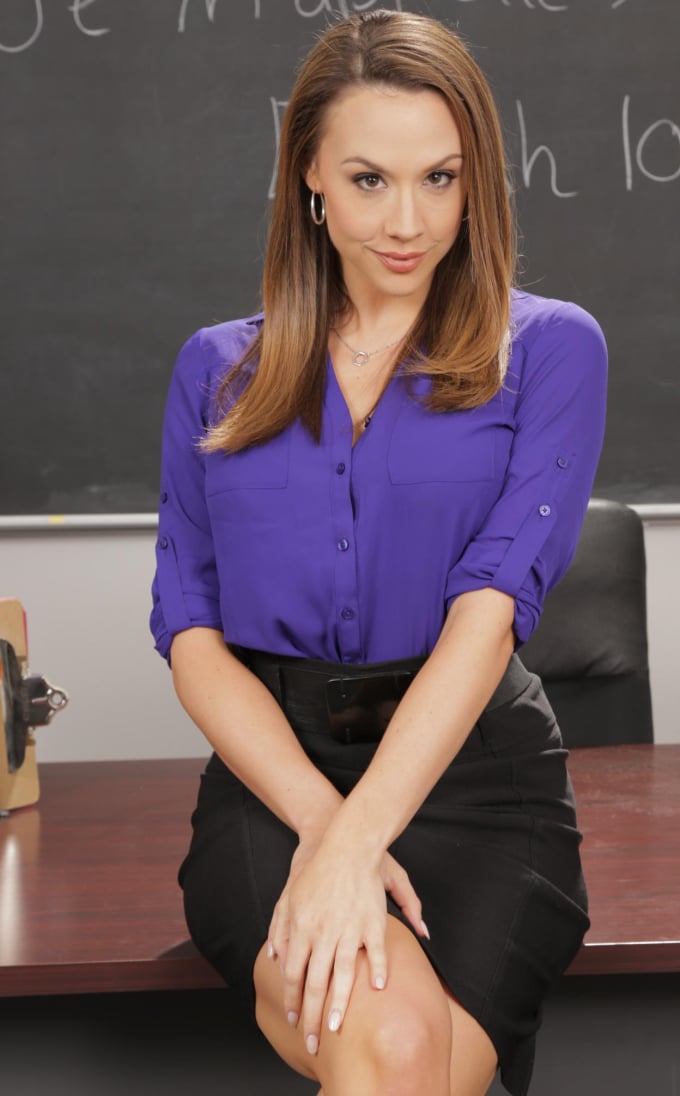 Chanel has been in both well-produced scenes and some of the nastiest gang bangs I have ever seen. If you want to get a sexual kick, I recommend you watch one of her Russia Today interviews before a gang bang. The sight of this well-spoken honey getting drilled by six guys after that is bound to arouse. She seems to be into interracial gang bangs, too, as there seems to be a lot of footage of it on the internet. It was actually difficult finding images for this article as most the time she seemed to covered in performer's spunk. Her weight seems to fluctuate throughout scenes but she looks just as attractive either way I find. I recommend you watch her as she's cute, but really filthy once the sex scene starts. Her acting is not too bad either as I liked her stuff in the scene for My Dad's Hot Girlfriend.
While pale most the time, she had a nice tan in that scene and she played a convincing role. No stranger to the extreme, she does a bit of anal with Bill Bailey. Her gameness to sex has also earned her 2014 AVN Award for Most Outrageous Sex Scene.
It's clear why Chanel Preston is so popular, and with her intelligent mind, the sky is the limit for this Alaskan honey.