Filthy is powered by Vocal creators. You support
Linda Fitch
by reading, sharing and tipping stories...
more
Filthy is powered by Vocal.
Vocal is a platform that provides storytelling tools and engaged communities for writers, musicians, filmmakers, podcasters, and other creators to get discovered and fund their creativity.
How does Vocal work?
Creators share their stories on Vocal's communities. In return, creators earn money when they are tipped and when their stories are read.
How do I join Vocal?
Vocal welcomes creators of all shapes and sizes. Join for free and start creating.
To learn more about Vocal, visit our resources.
Show less
Slut-Shaming the Virgin
How does it even make sense?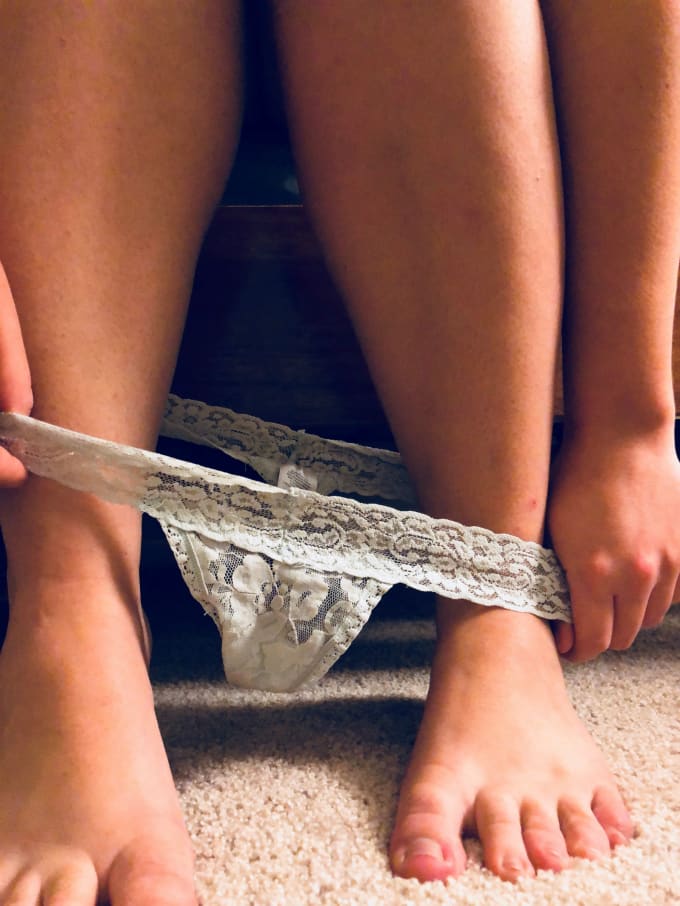 Slut-shaming is something that has never made sense to me. The idea of hating someone for getting laid is so confusing to me, especially because it seems that the men that I have met brag about their sexual encounters, but once a woman does the same, they are seen as someone who is suddenly impure. Aside from slut-shaming women who have sex, I have noticed that women with certain features are slut-shamed JUST for having those features, i.e., big breasts or hips or butts. I've experienced this myself, and I was always at a lost for words when someone said something to me about something I could not control. 
When I was in fifth grade, I hit my first big growth spurt. It was right before puberty for me, so I quickly went up from a training bra into a C-cup. I remember shortly after, a boy who sat next to me in class quickly spread a rumor that I was stuffing my bra. First of all, what kind of ten-year-old even cares enough to stuff their bra? He claimed that the tissues in my desk were how I stuffed, although those tissues were meant for my nosebleeds that were very common at the time. I was seen as a freak for simply growing faster than everyone else. In sixth grade, the exact same thing happened. One of the kids from my class remembered the rumor spread the year before and decided that it would be a great idea to spread the rumor again. Original, right? After confronting him, I was told that so many of the guys considered me to be a whore anyway because of the size of my boobs. How does that even work?
At the time of these rumors being spread, sex was not something that was on my mind. Boys weren't even on my mind. I cared about music and puppies and books and that was it. After being told that I was a whore simply because of the size of my boobs, I was absolutely shocked and incredibly embarrassed that people would think of me that way. I started to change the way I dressed, to make the appearance of my breasts seem less intense. I began to wear tight tank tops under my shirts, to act almost like a binder, to hold my boobs close to my skin. I wore baggy shirts in order to hide the parts of my body that people considered slutty. I was ashamed of my body for years. When I was 14, I was wearing a spaghetti strap tank top around the house, and in my own home, my mother told me that I needed to change because I looked like a whore. 
So many times in my life, I had been told I looked like a whore, and yet, I had never even had sex yet. I was living out my childhood still, but it made me completely unable to feel like a kid. Because of this, I believe that I rushed into having sex far faster than I truly wanted to. 
I had sex with my first boyfriend two days before our one year anniversary. We were both 15 years old and we were terrified. We had been dating for a year, but we initially had gone to different schools, and we never saw each other after we started to attend the same school. We were still going through the awkward stage, but we still decided that we were ready to have sex. I felt like I had to do it. At the time, all of my friends were experimenting with sex, if not with actual intercourse, then with things like blowjobs. I had already committed to this with my boyfriend, so we went through with it. Maybe now people had a real reason to call me a slut. 
After the first time, I proceeded to attempt to learn more about sexuality. I later had the realization that I liked girls too, and when I was 16, I came out as pansexual. I became far more comfortable with myself and my body and was finally able to start dressing how I wanted, even if it meant being called a slut by my parents. 
Being slut-shamed at such a young age really took a toll on how I lived my life for a long time. When I began sending nudes to boyfriends in high school, I was absolutely petrified that after we broke up, they would use my nudes as revenge-porn. Fortunately, none of them ever did. 
Revenge porn is a form of both slut-shaming and public humiliation. Posting someone's nudes on social media is a betrayal of trust, as well as manipulative and harmful to the people in the pictures. Slut-shaming causes many problems today, for example, women being too afraid of getting tested for STDs because they are afraid of being labeled as someone who sleeps around. As long as people are engaging in safe, consensual sex, there is no reason to stick your nose into their business. The stigma behind having multiple sex partners has to end. Be a slut, do what you want!