Filthy is powered by Vocal creators. You support
Ethereal Empress
by reading, sharing and tipping stories...
more
Filthy is powered by Vocal.
Vocal is a platform that provides storytelling tools and engaged communities for writers, musicians, filmmakers, podcasters, and other creators to get discovered and fund their creativity.
How does Vocal work?
Creators share their stories on Vocal's communities. In return, creators earn money when they are tipped and when their stories are read.
How do I join Vocal?
Vocal welcomes creators of all shapes and sizes. Join for free and start creating.
To learn more about Vocal, visit our resources.
Show less
Sexual Soul-Ties
You Don't Really Wanna Know... May Slightly Disturb You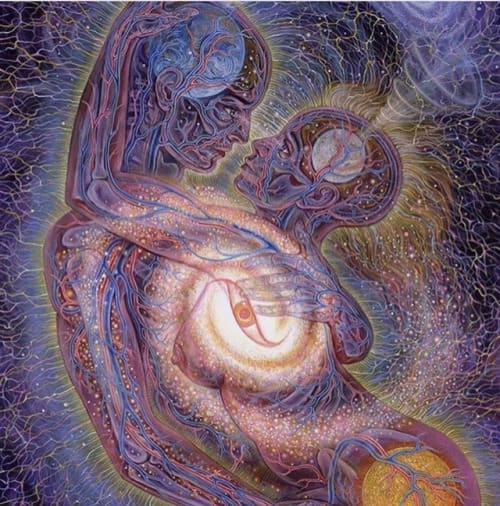 A sexual soul-tie is when 2 individuals come together and get sexually intimate. After the sexual act, both individuals may leave with heavy spiritual negative burdens, that will in turn end with a negative consequence.
In this day and age, most individuals are having pre-marital sex. People would assume that there is nothing wrong with this (and neither did I once upon a time, because what harm could it possibly bring if I am pleasuring myself, right?). Well, you are wrong (sorry). Well, kind of... just depends on who you have sex with. Why? Because if that individual you are having sex with is carrying heavy negative energy such as cheating in previous relationships, compulsive lying, depression, anxiety etc. A part of all of that will become a part of you after sexual intercourse. 
Out of curiosity, have you ever been the one to get so attached to an individual, after having sex with them and you guys aren't even together? Ever felt depressed or anxious, after having sex with them? Did life start to go downhill slowly, after having sex with them? Then you have formed a sexual soul-tie (as well as a karmic soul-tie)... and it's totally normal because it is rather unavoidable to associate yourself with someone who does not carry spiritual garbage (especially in this fuck-boy generation).
I felt like absolute SHIT after having casual sex.
After performing sexual intercourse with these dudes I began feeling very attached to them. I became mentally, emotionally and spiritually FUCKED. This became a vicious cycle of feeling like I have no belonging on this planet so I wanted someone to make me feel special... but they ended up fucking me over... then eventually forgetting about me. My mind was so fixated on these dudes that I made them control me... see, that's what a soul-tie does, you take their negative aspects and it controls you. Don't get me wrong, it controls the men too, it works both ways. However, for the woman it is different, this is because the woman is scientifically proven to be hurt the most after sexual intercourse with the wrong person. According to Dr Daniel Amen, a psychiatrist, researcher, and author, he explained "Whenever a person is sexually involved with another person, neurochemical changes occur in both their brains that encourage limbic, emotional bonding. Limbic bonding is the reason casual sex doesn't really work for most people on a whole mind and body level. One reason it is usually the woman who is hurt the most is that the female limbic system is larger than the male's." It can get rather difficult to manifest positive things into your life when your focus is on negativity due to your sexual soul-ties. I understand. For me personally, I found it difficult to manifest money and a healthy relationship. It could even eat you up to the point where you get suicidal thoughts. 
Here's the good part!
I managed to cut those sexual soul-ties with a spiritual bath soul cleanse. I filled my bathtub with water and added sea-salt (you can use any type of natural salt e.g. pink Himalayan, I prefer natural salts because it comes directly from the Earth and unprocessed). Then, I placed an incense (choose any you like) in the corner of my bathtub with a couple of white candles. Before I entered my bathtub I began chanting something along the lines of "cleanse my soul, break soul-ties..." You can choose whatever works best for you)... and I held that intent. I began to imagine darkness (the soul-ties) being stripped from my body and I stayed in the bath for around two hours (you can stay in for how long you like, preferably until you feel cleansed). Now, I felt like a virgin when I stepped out that bathtub... I wish I can express and put in drawing how I felt, but I cannot. I felt so... different. It was a great feeling. I did not have a strong desire for sex, I felt one with myself and clean. I managed to manifest something really big that I have been trying to manifest for two years now (I used a dimensional-jumping method, you can YouTube it... before the cleanse I tried too many methods and they failed, only this one worked for me after my cleanse).
You do not have to do the bath cleanse. You can just say a prayer, chant or ask your spirit guides for help. You can do this as much as you like.
Regardless, you're still a beautiful unique individual and your spirit guides are always there for you and will come to your rescue when you call upon them. Don't make anyone feel like you are less of a human being, we all do dumb shit, just own up to it and focus on positivity. At the end of the day, you're losing time by focusing on negative things because negativity attracts negativity and it is normal to come across a few bad thoughts but don't make it control you. I understand that it is hard to focus your intent on the positives. You can always start your day with positive affirmations to give you that extra boost of positivity.
Just remember that you are a soul having a human experience and you have come this far... :)
Ily... Thank you for reading my first story :)
PROTECT YOUR ENERGY AND VORTEX!