Filthy is powered by Vocal creators. You support
Bethany Tiamat
by reading, sharing and tipping stories...
more
Filthy is powered by Vocal.
Vocal is a platform that provides storytelling tools and engaged communities for writers, musicians, filmmakers, podcasters, and other creators to get discovered and fund their creativity.
How does Vocal work?
Creators share their stories on Vocal's communities. In return, creators earn money when they are tipped and when their stories are read.
How do I join Vocal?
Vocal welcomes creators of all shapes and sizes. Join for free and start creating.
To learn more about Vocal, visit our resources.
Show less
Secrets About Porn Stars You Never Knew
Porn stars have shared secrets that offer a fascinating insight into the world of pornography.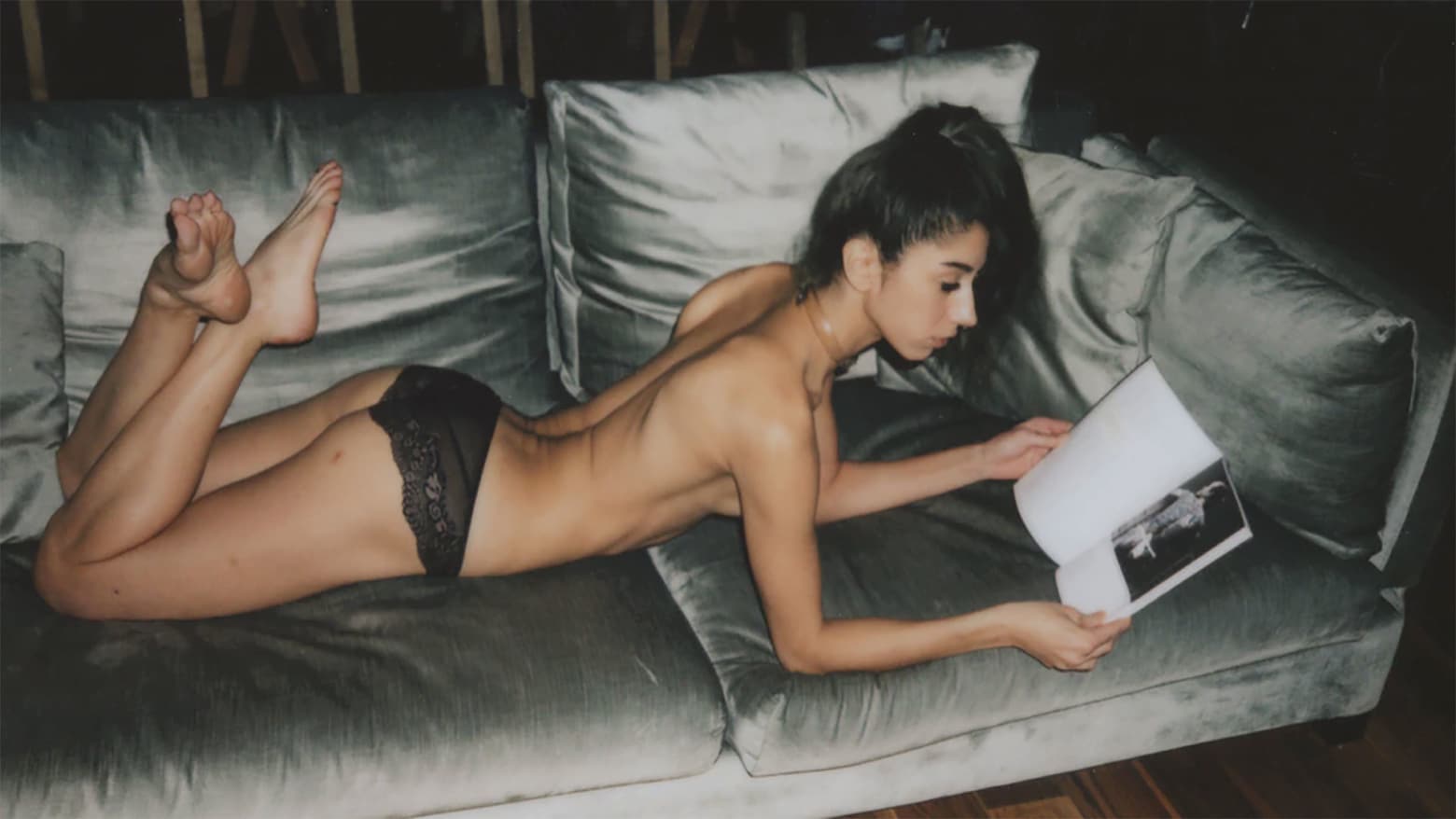 The adult film industry seems at times like a foreign body, an entity full of mysteries and secrets that you will never know. Of course, like most industries, there are individuals who are fine with sharing the inner workings of everything on sites like Reddit.
After diving into these records, it became apparent that there are numerous secrets worth sharing about the world of pornography. Porn stars have shared secrets that offer a fascinating insight into what it's like to be a porn star.
There's No Such Thing as Amateur Porn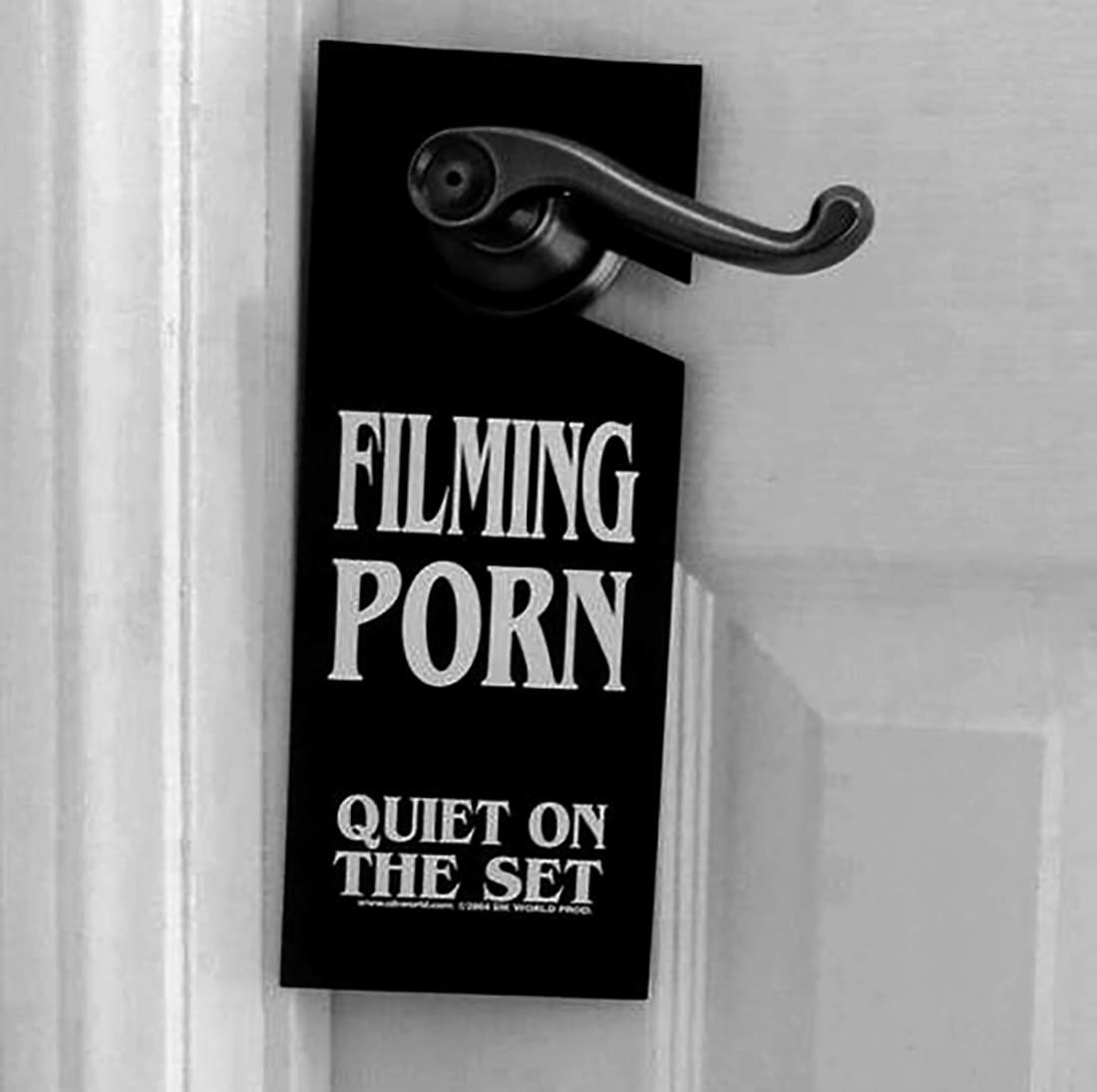 No doubt you've seen it. The casual setting, with a girl spread out on her rug or bed and a camera in hand, showing off her bare breasts as she grins with a mischievous grin. Just a girl out for some casual fun, right? Spur of the moment. Amateur porn.
Hate to break it to you, but you've been lied to. Deceived.
The truth is that everything in pornography is manufactured. That casual, amateur look? It's all just a set designed to look casual. If a porn star is holding a handheld character, it's actually a huge device operated by a camera man. The reality is that casual atmosphere is manufactured to make you feel a personal, amateur feeling. Give them some credit, though, since it had you fooled.
Everything Smells Like Sex... Bad Sex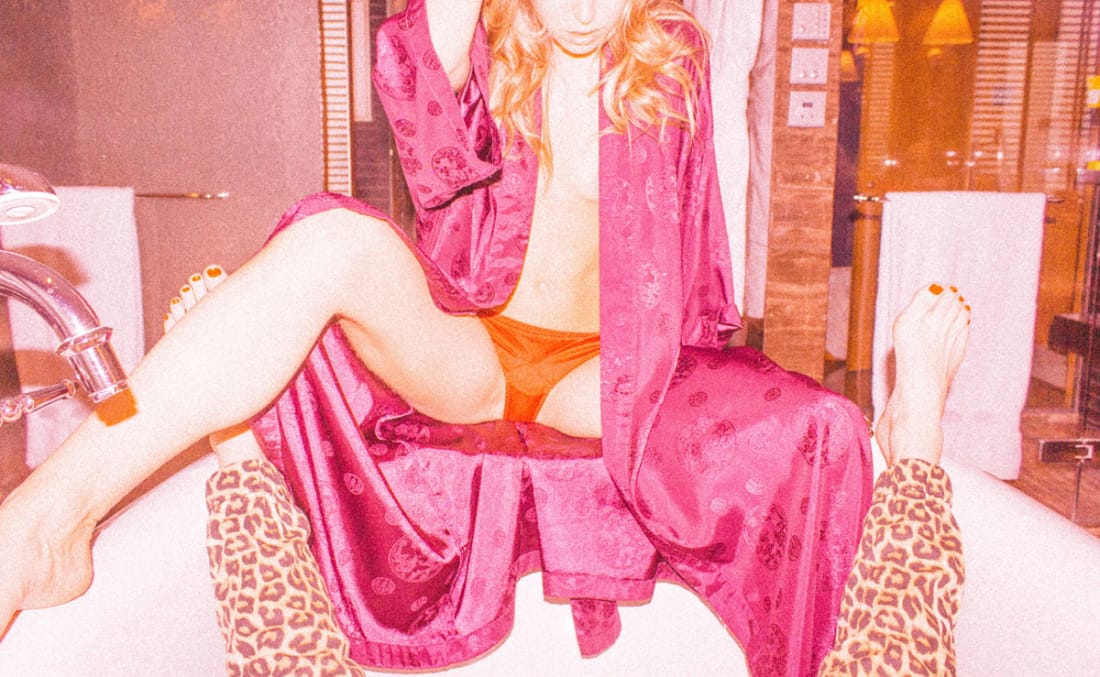 So you come onto the stage that looks like an apartment room, and the first thing that strikes you about the setting isn't the lifelike environment or the beautiful model posing nude. It's that goddamned smell! Oh Christ, it smells like fermenting cum left to roast under a sunlamp. 
Sexy sets are full of sex smells. And when that sits for awhile... it doesn't smell good.
And that's assuming you don't throw any extra fetishes into the mix. You throw in people getting urinated on and smothering their faces with corn-filled shit pies, and you have some foul odors that will make you want to run to the bathroom to retch -  assuming, of course, they aren't filming sex there, too.
Hygiene is Important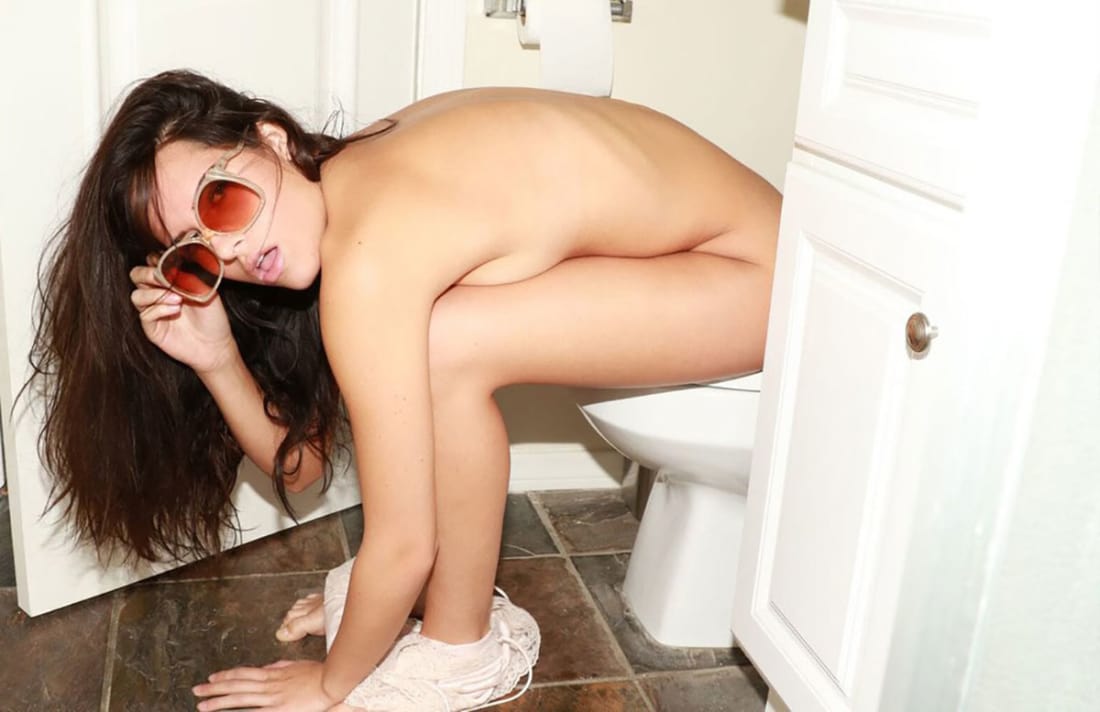 Despite smelling like the foulest things known to man, porn stars are kept very hygienic and clean. They have to. After all, they're dealing with sex a lot. They have to be healthy and clean.
But, did you know that every two weeks they are forced to take STD tests? Since their jobs depend on sex, it's important to watch out for sexually transmitted diseases. Sex workers have some of the lowest amounts of STDs in the business due to rigorous efforts to keep them clean.
In addition, there are entire associations devoted to making sure porn studios maintain a healthy environment for the actors due to industry standards.
Oh, and anal prep takes a very long time to get totally clean. It's a really long process.
Period Make-Up Sponges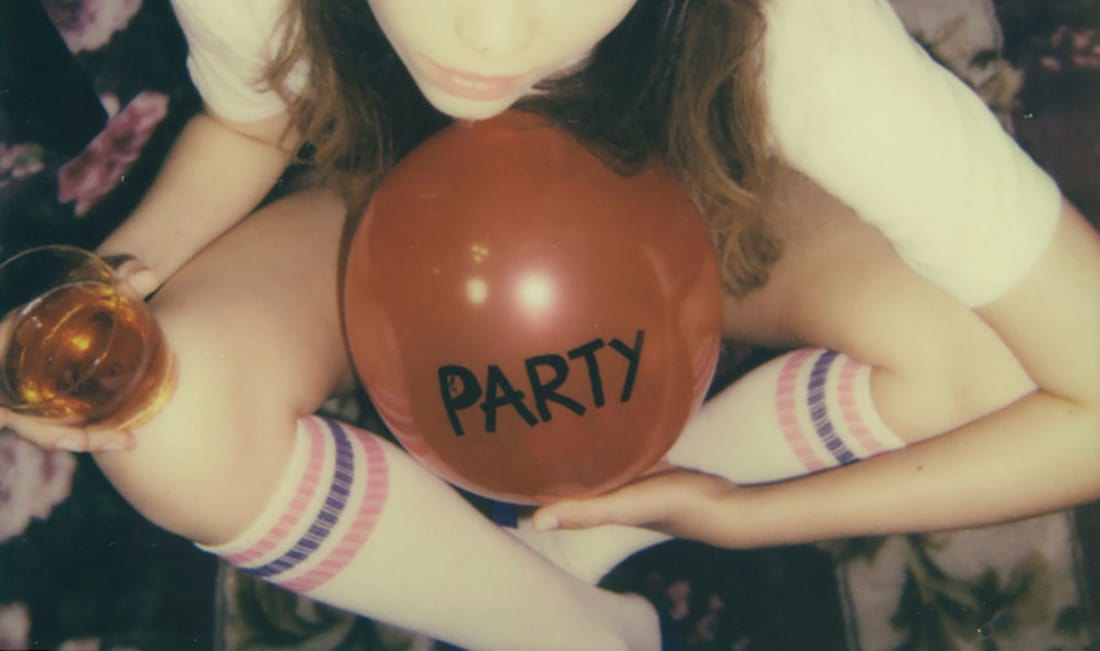 Sometimes, it's that time of the month. You don't have time to wait, though. You're scheduled to shoot, period be damned. 
The solution? A make-up sponge in your vagina. I'm not even kidding.
The sponge soaks up blood while camouflaging it with skin tones. Any extra blood that comes through? Gets spliced out. But all this makes sense. After all...
The "Climax" is Filmed First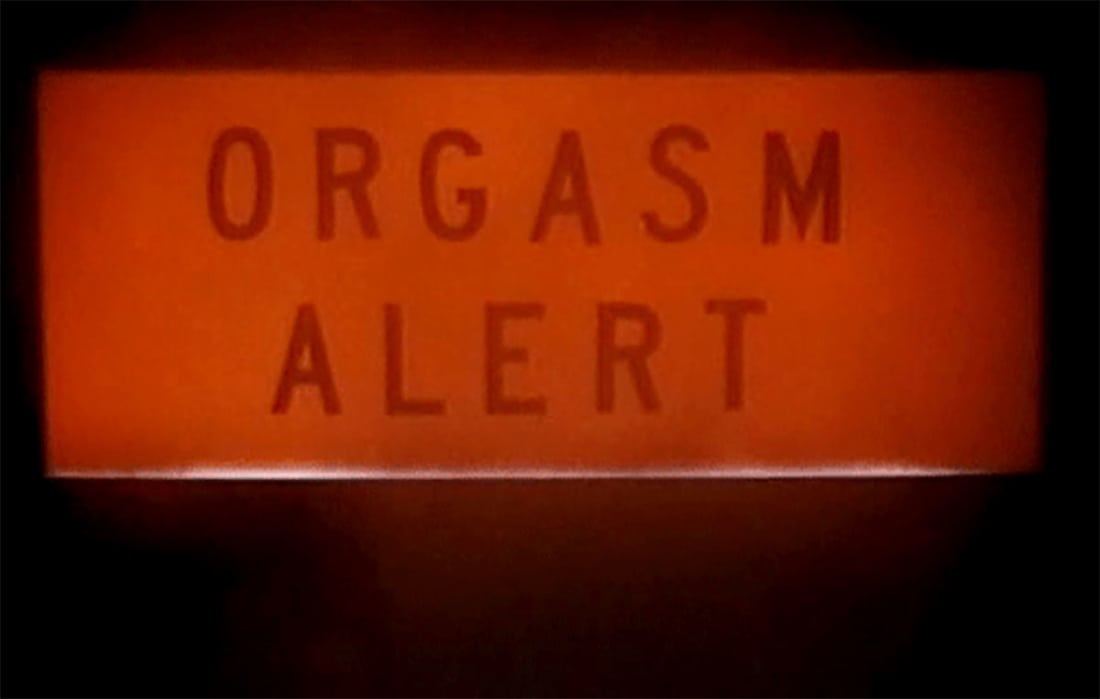 Filming is often never done in sequence. But it may appear odd how they film the money shot before the whole sex. Primarily, though, this is because it's just all around a smart strategy.
How so? Well, not all porn sex is... sexy. Or even fun. Or appealing in any way to anyone other than the people watching it. Uncomfortable positions aside, though, it also allows the man to penetrate the woman without worrying about orgasming in the middle of things, which gives the director more material to film.
Appearances are Vital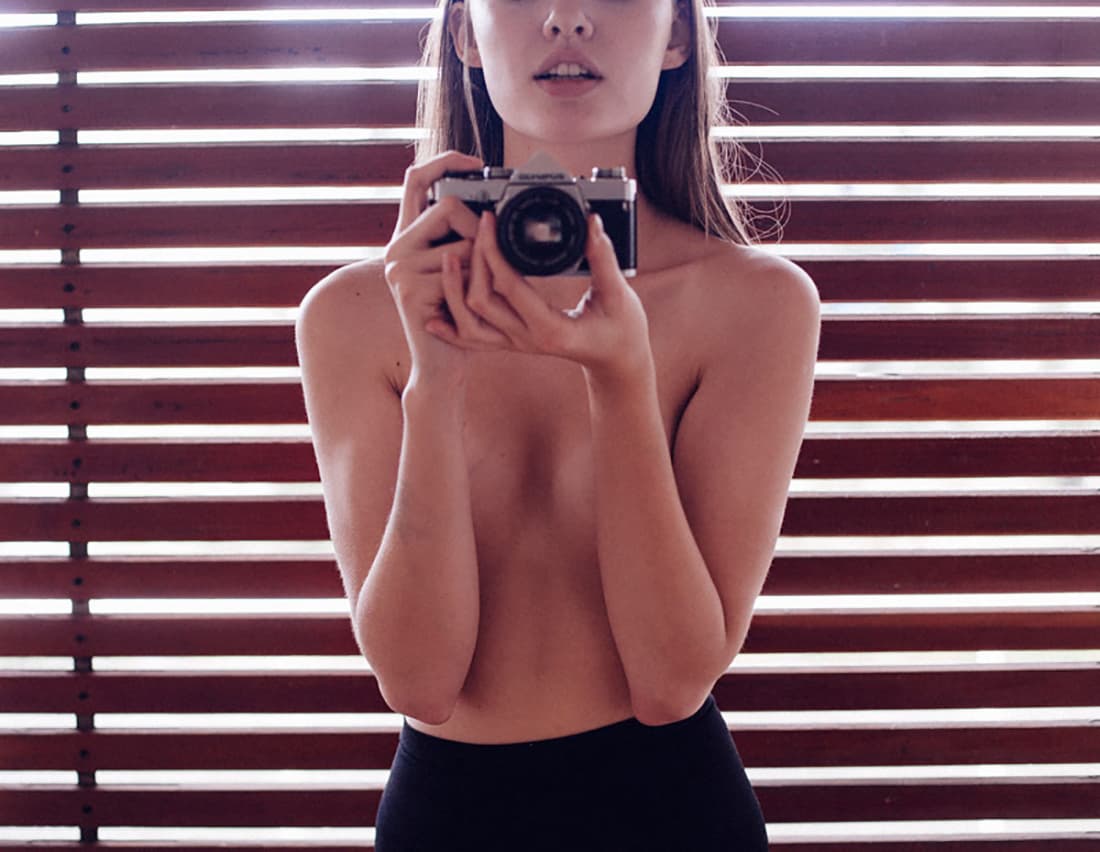 You are working in an industry all about fulfilling sexual fantasies. So, naturally, directors are very strict with their actors about their appearances. Many former porn stars reveal that their directors would penalize them for so much as looking at food because they feared it would cause bloating.
There were various little things porn stars do to look good for the camera. Most of which is either uncomfortable, restrictive, or unpleasant. So being a porn star involves starving yourself, putting sponges up your vagina, and laying around in an artificial stage that smells like deep-fried vagina.
Can it get any worse?
It's Even Worse for Guys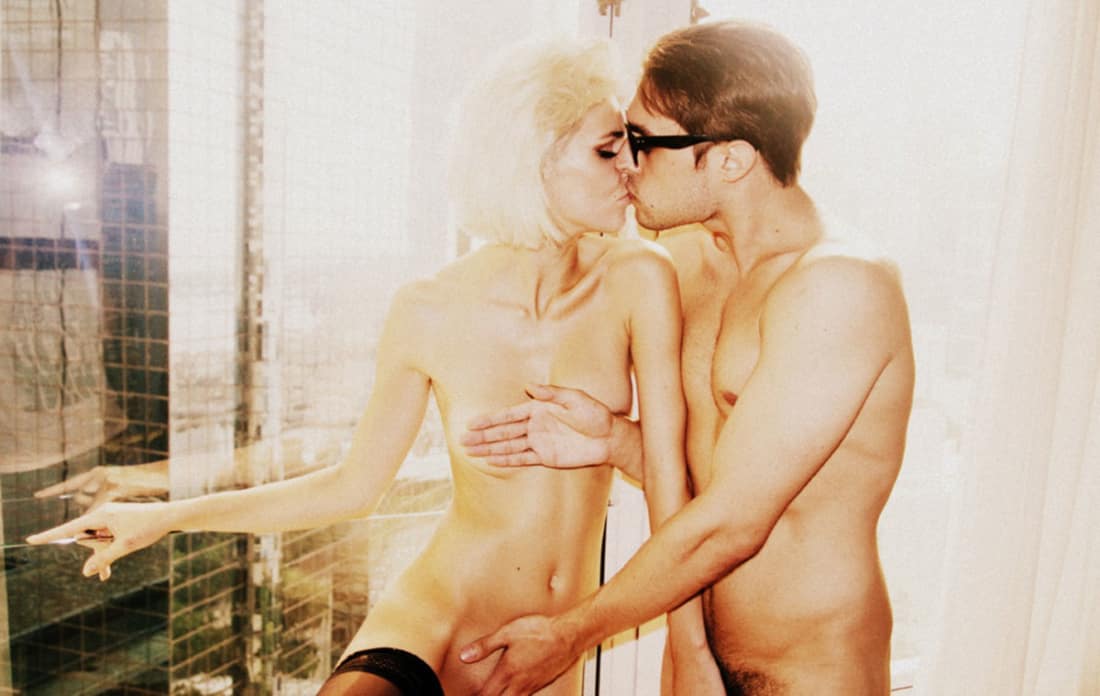 So it turns out that being in porn is even worse if you're a guy, mainly because you're under-appreciated and underpaid. Porn is probably the only industry where women are paid more than men. Women, after all, tend to be the main attraction in pornography, so directors are more willing to pay them the big bucks while the men mainly service her. 
So what's a guy to do?
Gay. Go gay.
Most male porn stars, in order to make money, do gay porn. That does not mean that they are homosexual or bisexual, of course. There can be two straight men doing anal together, all on camera, and neither of them are gay.
Erections Must Last More than Two Hours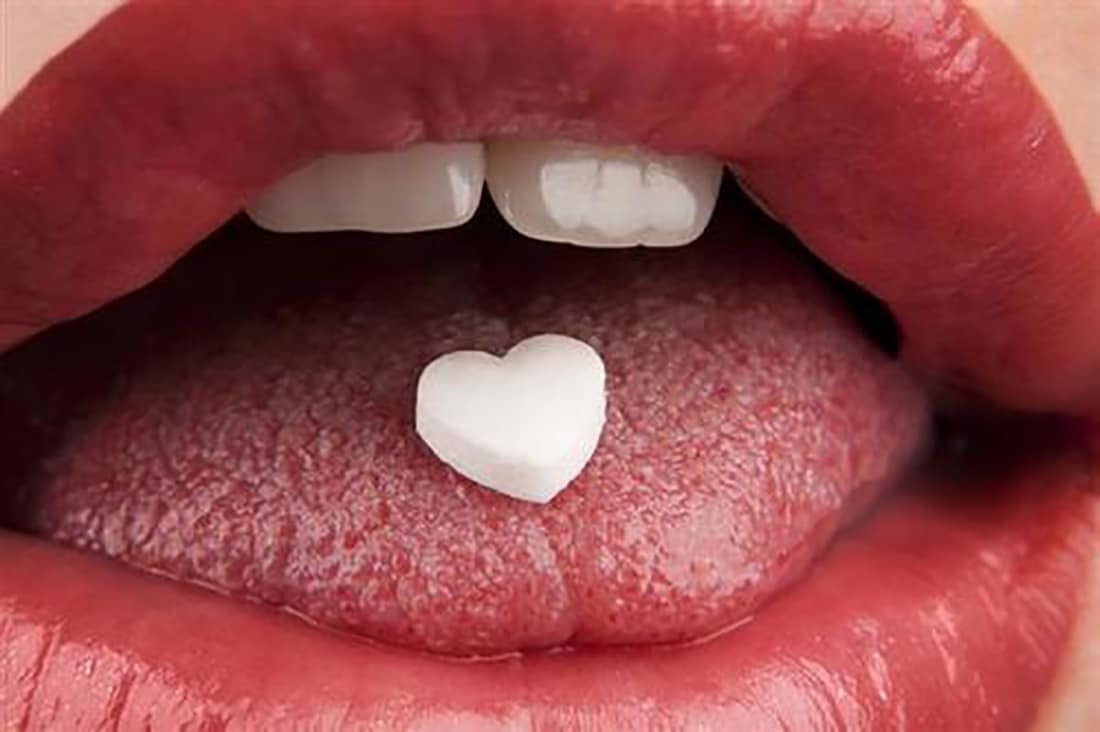 You ever hear those Viagra adds about how it's unnatural if an erection lasts more than eight hours? Well, most porn directors would kill for a man who can do that.
Men must maintain their erections for at least two hours, as it can take that long to film a ten minute scene. 
You ever see A Serbian Film? The film's main character is a porn star who got his job because his Johnson is so long it looks erect even when flaccid. Real life doesn't work that way. In real life, keeping an erection for two hours takes constant, hard work. 
Heehee. Hard work.