Reasons Every Gay Man Should Own a Jockstrap
This season's hottest underwear isn't just for athletes anymore: Here are some reasons every gay man needs a jockstrap in their life!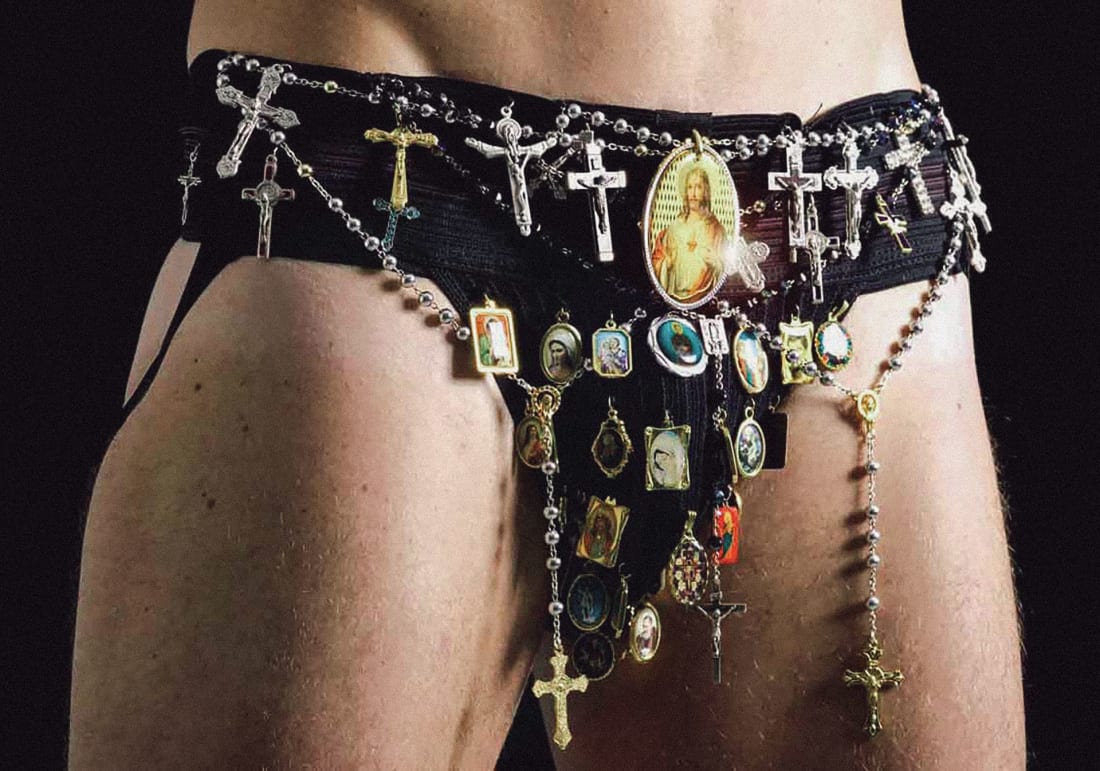 Jockstraps have been around since 1874 (who knew?) but in recent years, these undergarments have been making a massive comeback. Now available in every style, shape, and color imaginable, jockstraps are slowly becoming a staple in every queer man's closet. As they should! Here are the essential reasons for spicing up your closet with some new jockstraps.

The Throwback Factor
For a lot of gay men, jockstraps remind us of our youth when we had little exposure to sex or other male bodies other than what we saw in the locker room. Jockstraps were featured in sports articles and pornography, but would most likely be seen on our older athletic classmates in the most manly of places: the locker room. Talk about being steamy masturbation material!

They Show Off Your Best Assets
Who doesn't want a perky ass? Those two straps below your butt help prop up your booty an extra inch, and the waistband is great for showing off our penis-pointer muscles. With little left to the imagination, jockstraps support your ass, highlight your package, show off your legs, and leave your butt exposed for the world to see.
Easy Access
Who doesn't appreciate a quickie? Probably the most accessible underwear for getting freaky, jockstraps are great for gay sex. Need to hump in a hurry? Slide 'em down to your ankles. Bottoming? No removal necessary! Topping? Just slide the pouch over. What other undies can you keep on whilst getting down?

Packing Made Easy
Fashion is important to a lot of gay men and packing for a trip can mean excessive baggage. With jockstraps, however, there is hardly any room taken up in your bag. For every one pair of briefs, two jockstraps can be packed and still don't take up as much room. Backpacking through Europe? Jet-setting through Asia? Packing jockstraps over other undies will make your luggage lighter.
No Lines
Skinny pants and jeans are still in fashion, and with the jockstrap you don't get those annoying underwear lines. Jockstraps give the illusion that you aren't wearing underwear at all. Which is, let's face it, sexy to think about.
Proper Support
No other underwear offers you as much support as jockstraps. Gay men can rest assured that their package is safe and secured. A healthy sperm count involves keeping the testicles lower than the rest of your junk. Jockstraps keep them at a perfect level while keeping your penis front and center where he belongs!

They're Sexy as Hell
Who doesn't like being naked? Jockstraps give you that "next to nude" feeling while still covering up your jewels. Gay guys dig them because they give you that sexy factor: Knowing you've got hot underwear on can make any gentleman feel a little bit sexier.

Comfortable
Probably the best thing about jockstraps is the comfort level. Jockstraps don't use much fabric and are now available in so many fits that one can definitely find a pair that feels like they aren't even there. In some cases, they barely are!

They Won't Break Your Bank
Due to their new wave of popularity, most of the big underwear designers are now including jockstraps in their ranges. This can often translate to cheaper prices and greater variety for a lower cost. From $5.99-$60+, jockstraps really are the most affordable underwear on the market.

Leave More to the Imagination
Jockstraps may be the next best thing to being naked, but they still do a great job of leaving the rest up to our imaginations. While highlighting our asses and package, most jocks don't completely reveal the size of a guy's manhood until they are removed.

Embrace Your Own Style
Jockstraps now come in every color of the rainbow, every style, every shape, and every kind, just like guys. These undies may have originally been intended for athletes, but at the end of the day, jockstraps are made for people who admire the male physique. Who appreciates men's bodies more than gay men? Wearing jockstraps makes you feel sexier, are now a staple in the gay community, and have become a must-have for every queer man.
They're the Hottest Underwear of 2017
Men's fashion is really blossoming these days, with brighter colors, tighter fits, and distinctive detailing all popping up in the wardrobes of men. The jockstrap is no exception. Showing up in movies and TV in 2016, the jockstrap is certainly going to be featured this year in even more media. With the sale of the Bike Company, the original creators and sellers of the jockstrap, to Russell Athletics in mid 2016, we should start seeing even more jockstrap varieties hit the market in the months to come.
Like a great tie, a fab pair of shoes, or that shirt that always gets you compliments, every gay man should own a jockstrap. They might have been around for nearly 150 years, but jockstraps have made a come back in a huge way. If you don't own a pair already, now is your chance to spice up your life, feel sexier in your shorts, and own the hottest underwear on the market. Jockstraps are a fixture in gay culture and are THE underwear EVERY gay men should keep in our collection.