Filthy is powered by Vocal creators. You support
Erica Smith
by reading, sharing and tipping stories...
more
Filthy is powered by Vocal.
Vocal is a platform that provides storytelling tools and engaged communities for writers, musicians, filmmakers, podcasters, and other creators to get discovered and fund their creativity.
How does Vocal work?
Creators share their stories on Vocal's communities. In return, creators earn money when they are tipped and when their stories are read.
How do I join Vocal?
Vocal welcomes creators of all shapes and sizes. Join for free and start creating.
To learn more about Vocal, visit our resources.
Show less
Pleasure & Love
It's the start of this crazy, young love.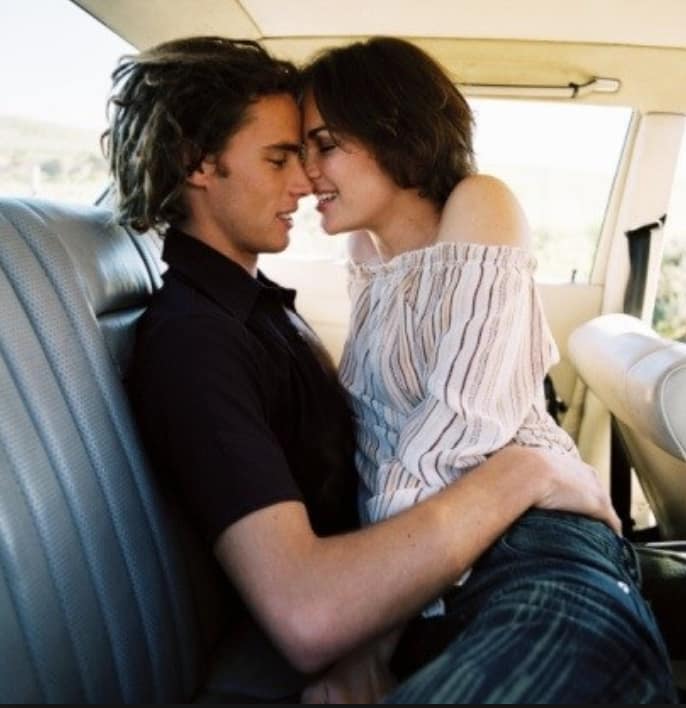 I'm in love with a boy. This boy means everything to me. Actually, I really don't like him that much. To be honest the reason I say I don't really like him isn't because I truly dislike him. It's because I wish I didn't like him as much as I do. I'm crazy about him in reality. I have always been so good at focusing my entire life on my friends and family and of course on myself. I have always been so good at telling myself, "I am not the girl who needs a boy in their life." I have always been so good at not catching feelings for anyone. I'm always so detached when I'm in a "relationship." But falling for this boy was like falling down a stairway. I was in complete control at first, but then without warning I tumbled down, down, down onto the ground. I am not the first person he loved. He was not the first person I looked at with my mouthful of desire. My love for him came unannounced in the middle of a silent night. He came around and now I don't even know what to do with myself anymore. When he touches me with those hands. Oh those forceful, secure hands. Any women would die to be touched with his hands. I crave him. I need him. He touches and pleases me at the same time. He keeps his mouth on mine, but still he lavishes my breasts with attention. He loves to cup my breast and start kissing me softly, sweetly, tugging at my lips with his. We sit in spider position in the back car seat. He politely asks "Can I?" as his hands slowly make their way into my weakness. His fingers rub around my sweet spot and my eyes roll back into my head. His fingers are at my sweet spot and I imagine it's his tongue, wetting the wings of my labia, feeling them flutter and spread, circling my clit and flicking it. I am mind-blown. He sucks on my lower lip like a ring pop over and over again, with his tender and soft lips. Oh if he'd stop, I'd cry. I'd get on my knees and beg. We get so close, too much. He plays with me like an instrument finely tuned, and if he touches me right, I make the most glorious sounds, noises of pleasure. It's like a never-ending dream. I rub my hands on top of his treasure and feel him harden. But I'll admit, I'm a little scared. A little scared of doing these types of things to him. A little scared of him breaking my heart or me breaking his. How can something that feels so wrong, also feel so right? His smile might be the most addictive drug to me. His sweet soul. His way of loving me. His pure kindness. His raw manners. His protection towards me. It's everything about him that drives me insane. Fear can't get in the way of my love for him. Fear is just something that holds us back. I will not live my days with him knowing one day it could be over. Next time I will please him as he pleases me. Now I'm growing desperate. I will take his tool into my mouth again and again, and with my two hands I will circle his sexual parts, care for him and absorb him until he comes. I will give him a full view of my slutdom.