Please
All She Had Wanted...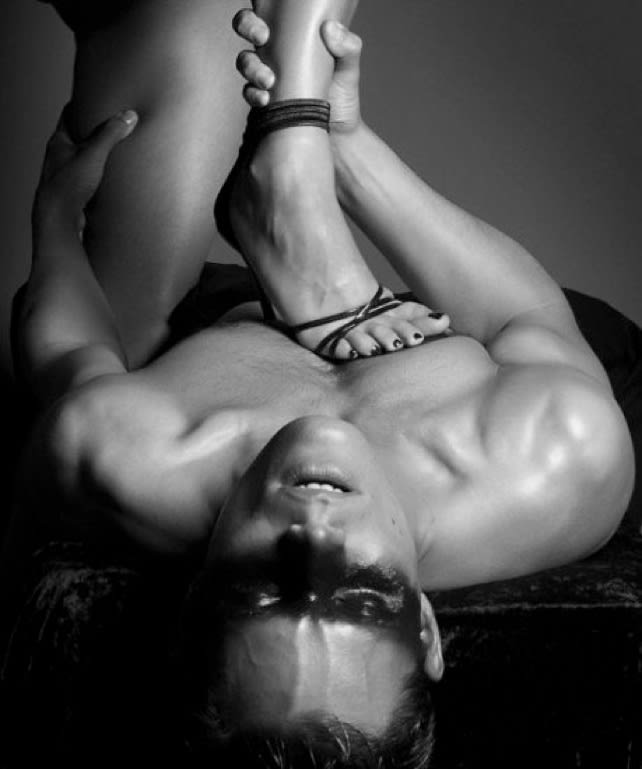 Kara had found herself, after all these years. All she had to do was give the command, and all her sexual desires would come true.
It started last fall. Kara met a man named Levi, who only wanted a woman to dominate him. Kara had always felt a strong pull but never thought she could handle taking away a person's control and making him submit to whatever she requested.
That night, Levi would open up her mind to everything she had ever dreamed in her darkest of fantasies. He started her out slowly, guiding her along the way. Kara was shy but demanded Levi take off his clothes in the least sexy nor dominating way, but she could feel herself begin to tingle all over in her hot spots. As Levi removed his clothes she caught a glimpse of his erect penis, glorious and ready for all that she had to give him.
Levi told her to instruct him what to do next but Kara was in a trance, staring at this man. He was fit, she could see how the light reflected off his muscles, how he was a masterpiece. She was timid, so Levi took control to help her see what she needed. Levi pulled her close and told her to strip naked. Shakily, Kara did what she was told, her body already feeling as though she could explode with excitement. As they both stood there staring at each other, it finally came over Kara, as she grabbed him by a tuft of his hair and pulled him down to her sweet spot that was throbbing already waiting for any kind of sexual pleasure.
Without hesitating Levi put his hands on her ass and begin licking, sucking, and nibbling like she had never experienced before. But before he could get her any closer, she pulled his head away and instructed him to go to the bed. Levi gave her this boyish grin and walked over to the bed and laid down waiting for Kara's next command.
Kara walked over and whispered in his ear, "I am going to fuck your face until I come." Without another word Kara climbed up on the bed and straddled Levi's face. She began to thrust her hips along with his tongue feeling every lick, suck, and her climax begin to build.
Kara was lost in this moment. The power she was feeling was like nothing she had ever experienced, and at that moment she knew she would never let it go...
As she began to orgasm she let out screams and moans. She was lost in her pleasure, and it was the best one she had felt in all her life. As she was quivering still straddling Levi, she climbed off his face, and he looked at her with the most satisfying look. Kara said slyly "We are not done."
And with that, she climbed on top of Levi's hard, slick dick, and began to ride him hard. She was already building again. Her pussy already wet and throbbing from her first orgasm and her second was right behind it. Moaning Levi's name, he held onto her as he felt her body climax over and over again, and she commanded him to cum, and with such a force he did, shouting Kara's name.
They both lay there, Kara exceptionally pleased with her first time taking control and Levi proud he was the first to give her this. But in his mind this was only the beginning of everything he was going to teach her when it came to her finding her dominant side.
TO BE CONTINUED...