Outdoor Sexcapades
Do you remember?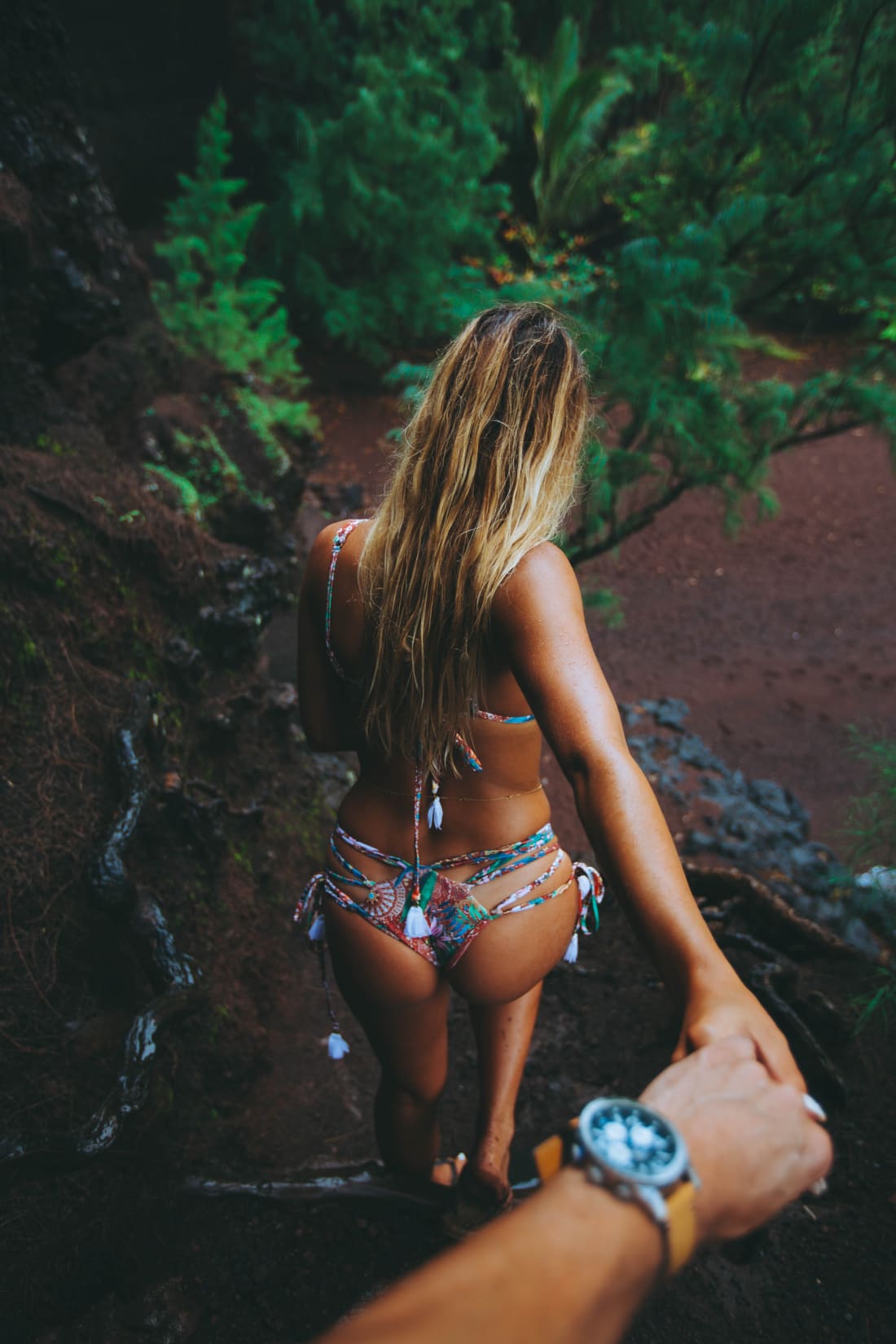 I'm a huge fan of public and outdoor sex, let me just start off by saying that... so you're kind of in for a treat. I'm going to attempt to put them into story form, I'll put you in as my beau. So let's take a trip, you and I, down our own little sexual escapade lane... shall we?

The first time I remember us exploring our outdoor fetish was purely by accident... of course, it's when we discovered how much we love fucking outdoors. This time, though, it was simply because I was just too horny sitting next to you in the car for that long. I mean, I hadn't seen you in 3 weeks... there was just no way I was going to make it another two hours home from the airport before the fire between my legs consumed me, if we didn't stop to put it out. I probably would have been fine to at least make it to the hotel off the next exit if you hadn't already slid your hand up my thigh to find no panties... that was supposed to be a treat for when we got home. But as soon as your fingertip brushed against my clit I was demanding you pull over into that rest stop. I'm so glad it was deserted, although I don't think it would have mattered much to us anyway. Remember, we couldn't even wait to get to the pavilion. Right there in the parking lot, right on the hood of your car you threw my legs over your shoulders and pounded my pussy until I was crying out and shaking, orgasm ripping through me. I bet I was so funny to see you scrambling to pull your pants up when that other car pulled in the rest stop. So glad I'd finished cumming by then. I know, not fair to you... but I did finish you off with my mouth before we pulled back on the highway.
OMG... remember that time we stumbled onto that home with the picnic table in their front yard? Good thing it was dark out! Can you imagine what they might have said if they had walked out into their yard and saw me laying on top of their table, face down... feet on the ground. You standing behind me holding my hips as you pounded into me. Or if they had flipped on their porch light when you flipped me over and put my feet on your shoulders so you could play with my clit and fuck me deeper. I'm a little surprised they didn't wake up when you bottomed out over and over, hitting my cervix so hard I actually cried out. Ah, good times!!
Ooh... then there was that time at the pier. We were so sly. No one that was fishing off the end or surfing below had any idea you were actually inside me. That little low railing was the perfect height. It gave me just enough lift for you to slide into me. I wonder how obvious it was from behind when you started thrusting... they probably all knew. LOL. We could have made such a mess, it's a good thing I wore panties that day to catch our cum. It worked out well; remember, I decided to just throw away my panties when we got back to the car. I wonder if that homeless woman pulled them back out of the trash can; you could tell she wanted to! I think it was that same vacation when we had sex on the beach, in the sand, wasn't it? Remember you went down on me and ended up getting a bunch of sand everywhere... it did make for a fun additional sensation on my skin as you thrust into me, though I wouldn't actually recommend it.
Then there was that time we went down to the loop. I admit, you were right. Fucking in the photo booth at Blueberry Hill was way better than fucking in the bathroom at the club. Plus, the line that was waiting outside the bathroom was so long, when we both walked out it was so obvious what we were doing in there. Oh, well. It was a fun little bet... next time we'll fuck where you pick first :)
I'd have to say, my all-time favorite outdoor escapade was when we had a picnic at Busch Wildlife. I mean, at first we were able to use the pavilion and picnic table. I didn't realize quite how versatile a picnic table can be. It was perfect when you sat on the table and I sat on the bench. It was almost like I was eating your cock for lunch. It worked equally as well when we traded places and you had a little bit of me for lunch. It's unfortunate that couple walked up on us before I got to cum... but you totally made up for it when we got to the bridge. I felt bad you had to get on your knees to eat me even though I sat on the railing. I didn't take long, though, and the railing did come in handy when you took me from behind. When you put my leg up on the railing, you went in so deep and hit all the right spots. Mmm, talk about fabulous cumming.
We should really plan a few more outdoor explorations. Have any ideas?