Filthy is a community on Vocal, a platform for discovering and supporting creators. You support this creator by reading, sharing and tipping stories. more
What is Vocal?
Vocal is a tool for artists and creators to fund and build community around their creative practice.
How does Vocal work?
With Vocal, people subscribe to support creators on an ongoing basis. In return, creators open the door to their creative practice — by sharing their process, notes from the field, in-progress previews, and other rewards. It's a way for creators to build a community of dedicated and meaningful support around the work they make.
How do I join Vocal?
Right now, we have some early guidelines for the scope of Vocal. Vocal is for the continuous funding of creators, whether people or collectives, who have a creative practice in one or more of our supported categories: visual and performing arts, film and video, publishing, design and technology, music, comics, food and craft, and games.
To learn more about Vocal, please visit our FAQs.
show less
Oral FIX-ation!
Liking a Licking!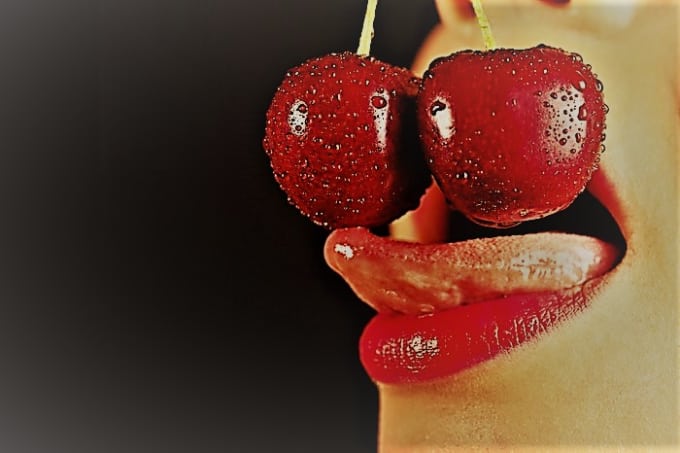 It would be safe to say that I'm orally fixated just based on what I write about. Is it a bad thing? No. Clearly it helps me be clever with words. Since my teenage years, I've always felt that if a man knows how to kiss, he absolutely knows how to lick the cat. Of course, there have been times when a man kissed me right and then fixed his mouth to say he didn't eat pussy... of course that man never got to see my pussy because of that, but that's another show, like Jerry Springer would say... or probably still says... is he still on television? Oh Lord, I'm going off on another tangent... let me bring it back.
I'm bringing this up because I believe that we now live in a time where being orally fixated is thoroughly encouraged. In the music we listen to, everybody is getting fellatio while speeding down highways in expensive cars, at parties, damn near everywhere in between. Right now, we know all of the female rappers have the juiciest pussies of the world and everybody wants them. It's even gotten to the point where if someone puts out a video of themselves doing a terrible job at giving oral, the whole world will laugh and judge you in the worst way. Ladies and gentlemen, we are all very much orally fixated, we all love the lick!
I remember back in the day... way, way back in the day... I would get inbox messages from people a.k.a. men and women who were very much orally fixated and would write me all types of sexual notes. I make a regular practice to share sexual pictures to promote my blogs and because I also wrote an erotic novel, I would share pictures to promote that book. It was easy for people to just slide into my DM, let's say, and share their intimate thoughts with me. I have used these messages in one way or another in pieces I have written, so I happen to still have these messages... in some type of way. They weren't kept because they were special, instead they became special as they were incorporated in my reality driven art. I'm going to let my memory pull one together so that I can show you what I'm talking about.
I looked at your lips today in that close up selfie you posted. They looked so juicy... I pictured sucking on your bottom lip and tasting dark chocolate. Damn. My pussy wet. Is it bad that I can picture you sucking on my clit? I really can. I see your lips hugging my clit so tightly. I know I'm wrong for this. I'm being too forward I know but I really like you. I loved your book You Just Don't Know and ever since you accepted my friendship, you've always been so nice to me. I saw your lips today and they made me so horny I had to tell you. Please don't be mad. I want to eat your pussy!
Not too long after receiving this, this lady proceeded to send me a slew of Porn Hub links and pictures of herself... headless pictures of herself... weird right?! Like really?! No matter where my thoughts were when I was receiving and reading these messages, the pictures would have definitely discouraged me from further contact. No face pictures at all? Come on. That's a no. But again, my artistic side said 'this is some great shit, I can definitely use this somehow!' 
Like I always say, check out my blogs on my site, checkout and subscribe to my YouTube channel and if you love 1 donate $1! Thanks in advance!