Filthy is powered by Vocal creators. You support
Luana Duval
by reading, sharing and tipping stories...
more
Filthy is powered by Vocal.
Vocal is a platform that provides storytelling tools and engaged communities for writers, musicians, filmmakers, podcasters, and other creators to get discovered and fund their creativity.
How does Vocal work?
Creators share their stories on Vocal's communities. In return, creators earn money when they are tipped and when their stories are read.
How do I join Vocal?
Vocal welcomes creators of all shapes and sizes. Join for free and start creating.
To learn more about Vocal, visit our resources.
Show less
One Man Satisfying the Sexual Needs of Wealthy Surrey Housewives, a True Account
The following comes from interviews conducted during 2017. Our subject used many names and has remained anonymous so for the article I am calling him Jon.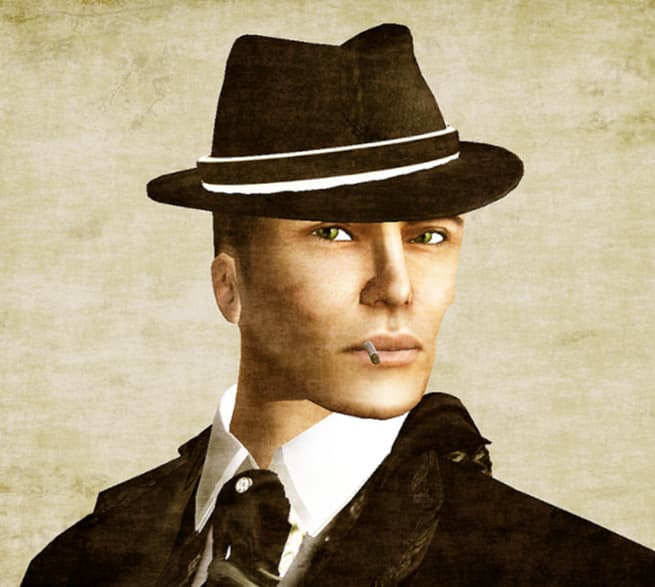 Rumours started surfacing back in 2010 two years after the financial crash, wealthy Surrey housewives were enjoying sex while their husbands slaved long hours in the city trying to recover the financial loses they had endured.
Jon was not charging for his appointment, arriving during the working day in a white van. As I visited many private gated estates you can see why the van; gardeners, pool cleaning, builders & decorators all using white vans, if your intention was to come and go without raising an eyelid, the white van would be your vehicle of choice.
The common theme with the women I interviewed was that they felt physically neglected with their husbands more interested in money than the marital bed, albeit the lifestyle they enjoyed was provided by the financial security. Elizabeth, not her real name, married to a currency trader, told of her experience, "He arrived at about 10 we had coffee and chatted in the kitchen for an hour or so, after moving to my bedroom he showered before joining me in bed. Staying for a couple of hours I had my first orgasm for many years and felt alive."
A bit of "rough" never came across in any of my interviews. He was always well groomed and spoke with I high level of intellect. Good conversation and amazing sex, was the way most of the women described the hours they spent with Jon.
I came across the story inevitably at the school gates when overhearing a mother offering the telephone number and services of the man in the van to another wealthy married women. Knowing the lady vaguely I broached the subject of writing an article, luckily she agreed to an anonymous interview and thus I spent 6 months persuading others to speak off the record revealing an astonishing insight into how wealthy Surrey housewives maintain a happy home.
Contacting Jon was by referral only with existing ladies passing on the mobile phone number, it was also a requirement that the new "clients" number being returned in advance of any attempted contact, if the number was called prior to the number appearing on his safe list the call was ignored, and the number disconnected with a new number circulated to his active list.
A number of his "clients" noted the registration plate of the van, however none of the numbers recorded were the same. Checking these registrations revealed different vehicles from all over the country so he was obviously covering his tracks and did not want to be traced, if any of the wealthy and sometimes famous husbands with deep pockets found out his identity, it could result in untold misery. This said, not once did it appear that any of the husbands had become aware of the secret liaisons, it was like the milk tray man coming and going without raising suspicion.
Operating during the summer months in the UK and following his clients to some of the most exclusive winter resorts such as St Moritz & Klosters during the winter Jon "works" all year, but with no evidence of any money changing hands our gentlemen must be of sufficient resources to fund his elaborate lifestyle.
Six foot, athletic, manicured, and tanned was how all the women described Jon, speaking impeccable English, humorous, sensitive and a listener were also common themes. Described as a perfect 10 there could be many industries to work in, but he has chosen an altruistic life helping women remain happy in the martial home.
At the time of writing it was the end of the 2017 season, so I can only assume that he won't surface again in the UK until Spring 2018. My budget won't stretch to following the trail to the Badrutt's Palace Hotel in St Moritz but this was the winter location Elizabeth said she was spending the Ski season and had already booked some "me" time during her husbands frequent returns to the UK.
After spending many hours with some very happy wives my advice to any husbands that may be suspicious is, leave well alone, this may be what keeps you in a happy marriage and in time you may start to take an interest in your wives emotional and physical needs.
The transcripts of my interviews offer a small insight into the world of the happily married wealthy wives of Surrey, however with the many names I have come across, my interest has ended, and I have no intention of trying to uncover our gentlemen caller's identity. I have also deleted all records I held, both digital- and paper-based.