Filthy is powered by Vocal creators. You support
ASHLEY SMITH
by reading, sharing and tipping stories...
more
Filthy is powered by Vocal.
Vocal is a platform that provides storytelling tools and engaged communities for writers, musicians, filmmakers, podcasters, and other creators to get discovered and fund their creativity.
How does Vocal work?
Creators share their stories on Vocal's communities. In return, creators earn money when they are tipped and when their stories are read.
How do I join Vocal?
Vocal welcomes creators of all shapes and sizes. Join for free and start creating.
To learn more about Vocal, visit our resources.
Show less
Naked Outdoor Photography Part 5
Adapting the rules.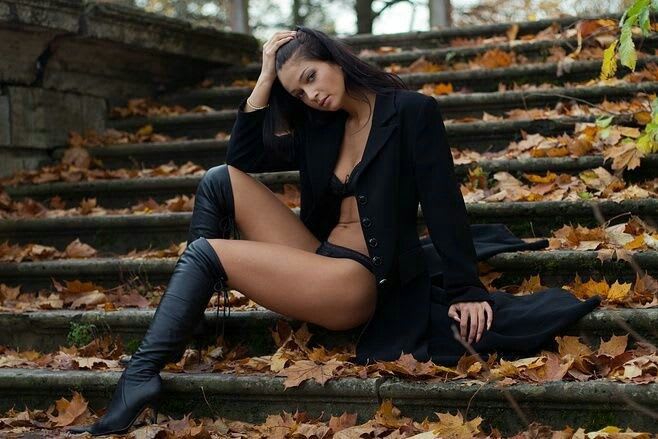 This is the latest in the occasional series on my exploits with outdoor naked photography. To recap, if your new to this, many years ago my ex-wife and I went from taking naked pictures at home to trying them outdoors. We then found a website that did naked outdoor dares and we joined. The idea being you posed with certain chosen objects in the shot or in certain locations. I have been on the site along with a new version after the original site closed. I have posed alone and with my ex-wife and one of my partners afterwards.
Although the idea was to be naked outdoors for the shots you could occasionally cheat or adapt the shots, you couldn't do any photo shopping but could be creative. The main thrust of the entry to the site was a naked photo that fitted the dare criteria but also a story of how the shot was achieved. So, if the shot looked good and the story was plausible then it was possible to adapt.
One case in point was the incredibly difficult reflection dare. You would naturally think of a mirror but the logistics were immense. You need the subject and the reflection and not the camera in the shot being reflected. Where I was living had a large mirror but try as I might I couldn't do the shot alone. Either I was missing or the reflection was. I tried balancing the camera on the stairs, as it was on a landing halfway up. but it was impossible.
One night when my now ex-girlfriend was staying over I decided to see if could do it with her posing and me holding the camera. So, after a shower together we walked downstairs and I grabbed the camera. As there was at least one of my housemates in that night she was reluctant but after some test shots we tried a couple without the dressing gown and it worked. It was one of our favourite shots and we explained the story as going to a stately home, getting wet and taking opportunity while drying to take the shot. This explained her wet hair and the ornate mirror.
My landlord worked from home so we also cheated by using his office for the office dare. We sneaked into the office, stripped and did the pictures quickly before anyone came in. Also, he had a front door within the porch on his house so we used that as well. The risk was low but if we had been caught it would have been by people I knew and in my then home.
Many years before when I joined the original site I decided to take advantage of where I worked for a dare. The dare was for railway and I worked on trains so it was easy. I worked an empty train to a distant station where we collected people for the return journey. So, while empty I stripped, balanced the camera and got a simple shot. I made up a story exaggerating the risk and got away with another successful dare.
Some slightly more risky shots that we adapted the stories for were outdoors but slightly safer. We would drive round trading estates on Sundays when they were closed, then could do the storefront shots with hopefully nobody in sight. We also got the lorry dare and CCTTV one done on a quiet Sunday. Although if the CCTV had a record facility then the security could have had a shock if they checked what had been seen.
The risk can always be controlled to some extent, you could do the field dare miles from anywhere or just by the side of the road. I have rarely done any dare with much planning so tended to choose the best angles and then consider risk after. Quite often if there was a serious risk then we would move on but if no risk or small risk would carry on. The train shot I mentioned in a previous story included being naked on a train platform with CCTV and a train with hundreds of passengers so risk was high but no idea if seen. The thrill of the risk was always one of the high points and a lot of the attraction. We did very few shots outdoors that weren't for the site.