Filthy is powered by Vocal creators. You support
Angel Harrt
by reading, sharing and tipping stories...
more
Filthy is powered by Vocal.
Vocal is a platform that provides storytelling tools and engaged communities for writers, musicians, filmmakers, podcasters, and other creators to get discovered and fund their creativity.
How does Vocal work?
Creators share their stories on Vocal's communities. In return, creators earn money when they are tipped and when their stories are read.
How do I join Vocal?
Vocal welcomes creators of all shapes and sizes. Join for free and start creating.
To learn more about Vocal, visit our resources.
Show less
My Secret Life
A busy day with two women.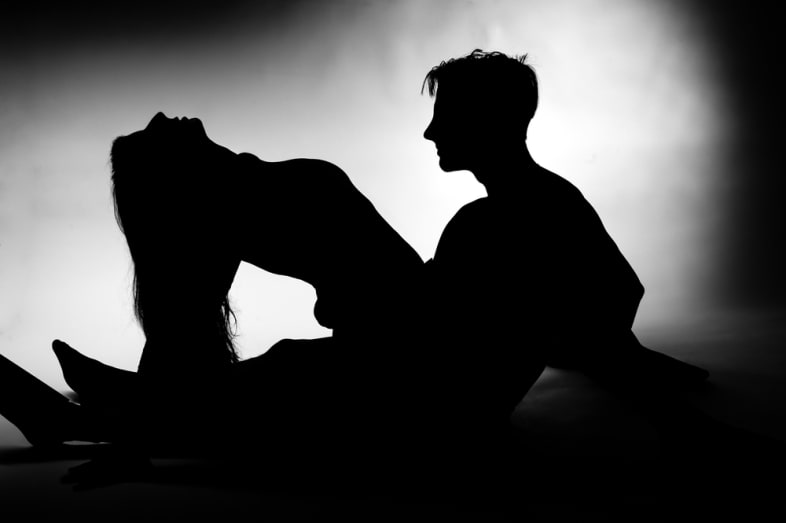 My eyes are open and I feel the tugging on my middle section. The only way to awake is by a blowjob. Even better was Leandra doing her 'thang' on my dick. I spoil her, she handles me. It's our deal. It's what makes our relationship work. She knows I want her in my life and is very happy with what we have. So I smiled and enjoyed her lips wrapped around my tool. I open my eyes again and see her ass lifted, ever so perfectly rounded, in the air. "Imma do sum damage to that later," thinking to myself as my hand stretch across to fondle between her thighs. She moaned on me and I flipped, becoming even harder. I'm sure she noticed, for her pace increased as two fingers went in deeper. It was time for me to release and I did. In her mouth. She didn't even blink as my jizz spilled. Then the moment, she swallowed. That's my girl.
It wasn't every morning I woke up to this sexy Kitty hitting me with what I really wanted but it's times like these that I was glad we found each other. Now it's off to work to pay the bills. I had two stops to make. One this morning before work and the other after work.
Mom always expects me every morning. I don't indulge most days but today I needed to see her. She called, I responded. (Even if it was a day after she knew I would visit). She was up and had breakfast on the table. We chatted then she sprang the shit on me. Something about a small surgery. I cared less about small or big, it was surgery. I was still concerned, but kept my thoughts to myself. We hugged and I said I'll pass later and we could discuss it more. I needed to focus on my job.
I had my own services business. I loved working on my own but it was hard, for without my clients I would have no income. Some days it was great, other times I had to use my savings. Then there was the other perks. Lonely women in homes begging for attention and sometimes a wetness between their legs that needed taken care of. I did sample a few in my time. Even after crowning Leandra with girlfriend duty, I indulged just to get a better reimbursement, on most days. A better "tip" on the tab is how I consoled myself at the end of the day. It was always business but I knew Leandra won't view it the same, so for now that was my business.
First client of the day was special. I never once saw her look at me with lust or longing. She was quite the professional, and her money was worth it. The only thing that bothered me was the jobs she would call me to do. Since after helping with some electrical installation with a contractor she kept requesting my services. Light-bulb installation. Running electrical lines for a new socket. Servicing the air conditioning. I billed her top money and she always paid, with a little interest. My interaction with her crossed the professional line one day, but that's another story.
I was looking forward to my last stop. My son's mother. The day dragged on but when it was time to visit I drove in high spirits (forgetting the early morning events for a while). Kerri was a fantastic lay. She had moves that I didn't think were possible. She accepted the slaps and the hard tugs that I loved to indulge in when it comes to displaying my passion. I had my father moment with junior until it was nap time, which also meant 'my time'.
As soon as he was down and into his crib Kerri came outside with her willing smile. I knew it was a trap, every time I came, but I had to see my son and I hadn't told Leandra about them. Yet! She walked towards me and I couldn't help but grab her hair roughly and kiss her lips with intention to bruise it. The day was hard and I was even harder right now. She moaned in my mouth. My time was of the essence today. No time for niceties, so I pulled aside her thong and jammed two fingers up at once. I figured she would protest, but it wasn't for a long period. I could feel her sweetness tightening around those fingers inside her. Her hands were playing with my hardness. I raised her leg and while we were kissing I pushed my thickness (which got free somehow), inside her. Deep and hard. Her audible cry did not stop me as I felt the need to be rough. I would apologise later, but right now I needed that hardness to subside. To dwindle. She had to take all I was giving. I rocked into her. One leg trying to stay firm on the floor while the other draped on my arm. She tightened around me. Trying to draw me in more and I felt the stirring, so I lifted her a little more and started hitting into her faster. My release was quick and plentiful. Filling her up. I couldn't stay for seconds. I needed to catch my breath and compose myself to finish what was started at my own home. I secretly hoped this life would never end even as I drove away with my semi hard-on. One thing on my mind now, Leandra's mouth that started my day.