Filthy is powered by Vocal creators. You support
Katherine Shear
by reading, sharing and tipping stories...
more
Filthy is powered by Vocal.
Vocal is a platform that provides storytelling tools and engaged communities for writers, musicians, filmmakers, podcasters, and other creators to get discovered and fund their creativity.
How does Vocal work?
Creators share their stories on Vocal's communities. In return, creators earn money when they are tipped and when their stories are read.
How do I join Vocal?
Vocal welcomes creators of all shapes and sizes. Join for free and start creating.
To learn more about Vocal, visit our resources.
Show less
My Roommate
Coming Together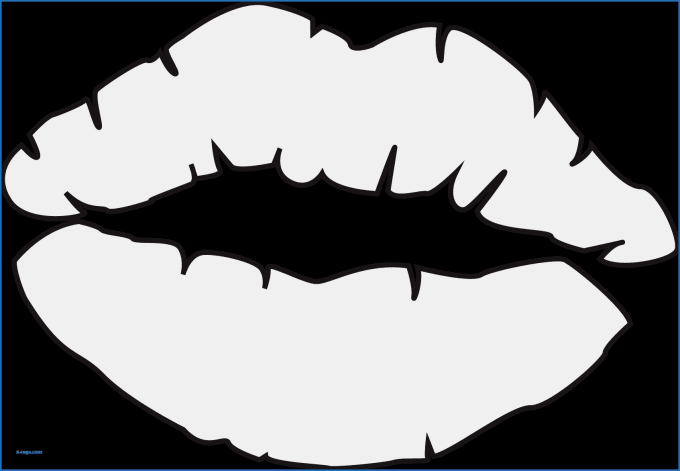 As I lie on the couch, worn out from my long day in college lectures in my old, outdated dorm room, daydreaming, I hear a voice in my head.
"Touch your little pussy. Make it wet."
Wait, was it in my head? I suddenly come to my senses, jump off the black futon and realize my roommate is looking me dead in my eye. Now, my roommate is an attractive girl, but I'd never assume she was bisexual or lesbian in any way. She's blonde, blue eyes, nice, big tits. Probably big C's or small D's. She's usually wearing a summer dress on her days off or business-like attire on the days she works. 
Now, in this very moment, Callie's naked. Completely naked. Except for knee-length, striped, pink and gray socks. I look her down from head to toe. God, her beautiful, long, blond hair looks surprisingly amazing in this shitty lighting of our dorm room. It's so long it's almost covering her perfect little nipples. 
Finally, I manage to get out, "What made you come around?"
But Callie didn't answer. She started toward me, fiercely, almost like a tiger. She wanted me so bad and I couldn't believe it. This is my dream girl. I can't wait to see where this leads.
She pushes me forcefully back onto our futon. "OW, FUCK!" I stammer. This isn't the most comfortable futon, but it'll do. 
"Do you want this pussy or not? Shut up with the complaining."
"Yes, ma'am," I say with a smirk.
Callie starts at the top of my head. She kisses my brunette hair lightly. She continues to kiss all the way down to my neck. She sucks and she sucks and she sucks. Oh my god, this feels amazing. Finally. I raise up and take my old Pink Floyd T-shirt and pink sports bra off, revealing my small, A cup, perky boobs. 
Without hesitation, she does just as I hoped. She moves from my neck, down to my little nipples, sucking on them, biting them just a little. My pussy's so damn wet. By now, I'm practically dry humping Callie from the bottom. I feel my pussy throbbing. It's completely soaked my Hello Kitty panties, so can you guess what I do next? My jeans and panties are off. We're both completely naked, except, of course, for our socks. 
"How about YOU touch my ALREADY wet pussy, Callie?"
"Are you gonna be a good girl for me and return the favor, Kat?" Callie said matter-of-factly.
"Anything for you, gorgeous."
She slides her right hand down my body, but stops at my bellybutton. Teasing me. "Beg for it," she demands.

"Please, Callie. Touch me. Make me cum. I'll cum for you. Anything you want. Touch my wet little teen pussy. Please baby."
Boom! There she goes. Callie slides her hand down and begins to rub on my pink, throbbing, soaked clit. She moves in circles, slowly at first. "Mmm, yes." She then gets faster. Holy shit, her hand's moving so fast, it feels like a vibrator. I really am about to cum. Oh fuck. "I'm about to cum! Don't stop, Callie!"
To my disappointment, she stops. This little tease. "If you're going to cum, you're going to cum with me. At the same time," Callie said slyly, with a sexy 'fuck me' face.
OK, it's my turn to show her what I've got. I push her down on our shitty futon. I practically jump on top of her perfect body and face plant directly on her dripping, pink slit. Both of our mouths are on each other's pussies. This is fucking bliss. 
I'm going to start slow. I'll tease Callie just how she teased me. I start by kissing her slit lightly, hearing quiet moans of anticipation leave Callie's lips. I kiss her inner thighs lightly, then slowly lick toward her clit. I give it a couple flicks with my tongue and she's moaning deeply. She's moaning so much I can feel it on my own pussy. Just like a slow, steady vibrator. 
I decide I'm ready to put some fingers in. Let's see how many of my fingers can fit in this little college girls' pussy. One. Two. Three. I try four, but she begs for me to stop. Three is enough. Damn, it's so tight. I wish she'd have let me do this long ago. I'm now only using my fingers. Three in her little pussy and my thumb on her clit. My hand's going to get her to her climax. Suddenly, I realize Callie's doing the same thing. She's mimicking my every move—and it feels great. 
We both start slow, with up and down movements inside each other's soaked cunts. Our moans grow more and more high pitched. 
I'm finally cumming. Ahh, fuck. Yes, Callie, I think to myself, mid-climax. 
After my climax daze, I come back to realization and Callie is screaming her lungs out! I did it. I made my sexy, dreamy roommate cum. I knew she would be a screamer. A sexy one at that. 
We sit on our futon together, nude, afterward. "So, what does this mean?" I ask. 
"Let's keep it going regularly. Seems like girls know what girls like," Callie said flirtatiously. She kissed me on the forehead and walked away. 
To be continued...