Filthy is powered by Vocal creators. You support
Brandi Payne
by reading, sharing and tipping stories...
more
Filthy is powered by Vocal.
Vocal is a platform that provides storytelling tools and engaged communities for writers, musicians, filmmakers, podcasters, and other creators to get discovered and fund their creativity.
How does Vocal work?
Creators share their stories on Vocal's communities. In return, creators earn money when they are tipped and when their stories are read.
How do I join Vocal?
Vocal welcomes creators of all shapes and sizes. Join for free and start creating.
To learn more about Vocal, visit our resources.
Show less
My Life as a Phonesex Operator
How kinky can they be?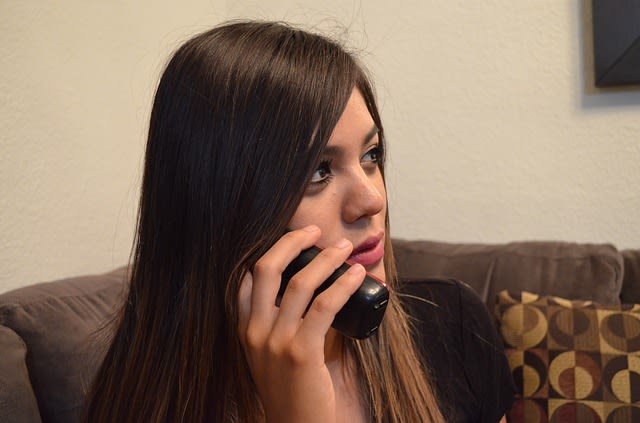 For eight years, I enjoyed being a phonesex worker and made pretty good money. When I first started out, I was not privy to all the fetishes that there were in the world. I say world because I had quite a few international callers and they were pretty freaky themselves.
I became a phone sex worker through word of mouth from a friend. She knew of my past with entertaining men over the computer and through letters to pen pals and told me that I should be getting paid for it and that's when we began researching the industry and what kind of pay scale we were looking at.
It became interesting when they mentioned "No Taboo" as I had no clue to what that was or even what it meant. I started applying to different companies and finally got called back by one company in which I made approximately twenty dollars per hour.
The calls began easy with me since I had to research almost every fetish to know what they guys were wanting. I was the mommy-son calls at first until I get better and more comfortable with doing other calls. It took about a week of doing nothing but mommy-son calls for me to catch on and then I began having fun.
I took the next step and went into other types of calls and began having more fun until I got into some of the hardcore calls. They were a different level and one that I found I was good at. I brought in a lot more calls because I did a lot of the calls the other girls wouldn't.
I now had the level where I shined and that was doing wickedly hardcore phonesex calls. I did accomplice murder-rape calls, cannibalism type calls, and the sadistic torture calls. I had to admit after months of doing the hardcore calls, I did miss some of the vanilla calls like the mommy-son and daddy-daughter calls.
Once I got used to doing phonesex, my life took on a whole other role. I began working long hours and shifts to where my life cycled around phone sex. There were no intimate relationships in my life and I lived alone for the most part of it.
My husband came into the picture during my last full year of being a phonesex worker. It bothered him a bit, but he understood it was my job and that is how I survived. Then, it came down to him helping me on my calls.
I had a lot of callers that wanted sound effects, but some of the calls I had a hard time doing the sound effects because I couldn't keep a straight face, so my husband did the sound effects for me. He was really good at it and the callers loved it.
I even had a caller call in one day and my husband and I were in the middle of body tangling and I tried to not let the caller know it but with my moaning sounding so real to him he asked if someone was there with me and I broke down telling him what my husband and I were doing expecting him to hang up, but it excited him more and wanted me to put us on speaker phone.
He began listening to my husband and I have sex and then he started telling my husband what to do to me and what names to call me. It actually doubled that call length and he became a regular caller. Every time he called in, he asked if my husband was home and then he proceeded to tell him to get it hard and in my mouth.
We both enjoyed getting him off as well as both of us, but we could never do this in person with another person in the room as freaky as it sounds. We lasted about a year after that with me working as a phonesex operator before I had to let it go, due to mental health trauma of a couple of calls that should have never made it to my phone.
All in all, I enjoyed working as a phonesex operator but now I enjoy writing the stories with the experience behind me of posting more stories on this site, plus maybe writing a book or two in the erotica genre.