Must Have Bras for Every Woman
There is a must have bra for almost every occasion, every activity, and any kind of dress.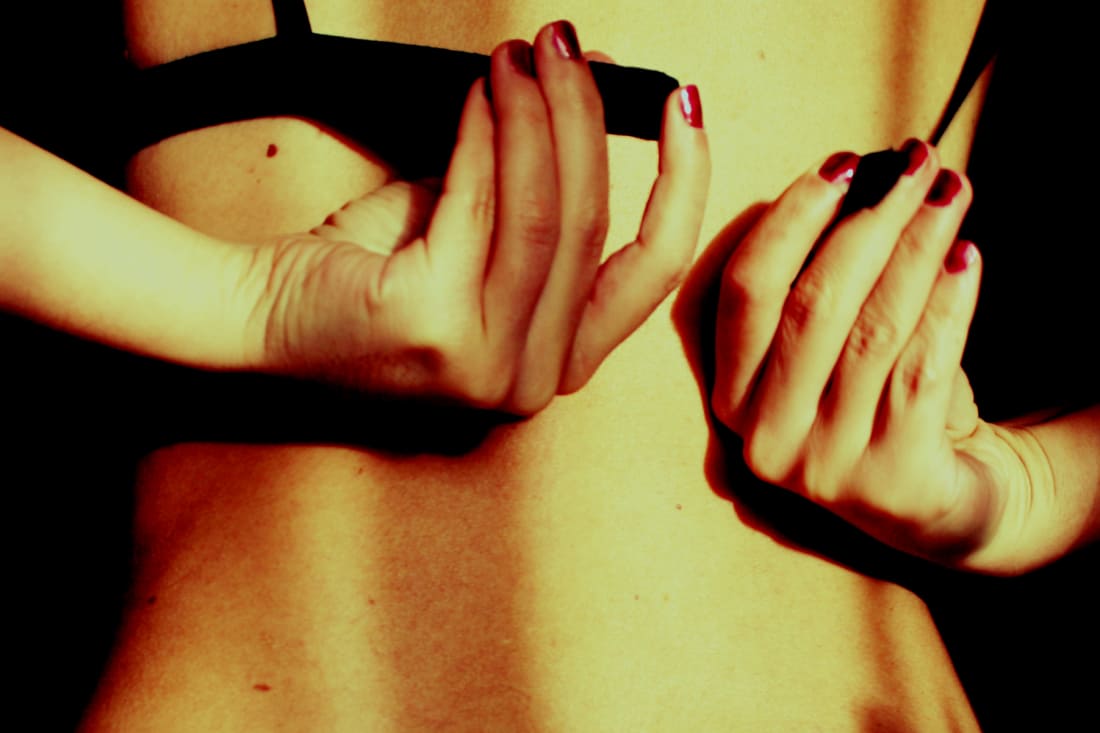 Every woman should include some must have bras in her wardrobe. Most of the female population on the planet wears a bra every day. But shopping for a bra can be a real challenge.
There are so many different styles of bras. They are available on the market in endless shapes, forms, and materials. There is a bra for almost every occasion, every activity, and any kind of dress.
It is important for a woman to have the right kind of bra for any specific occasion. To help you with the indulging and sometimes stressful task of finding the perfect bra, we have made a list of some of the must have bras for every woman.
A Comfortable and Sexy Bra
This is an amazing bra, perfect to be worn with just about everything. It is very sleek and it is literally invisible under your clothes. We especially love it because it provides a superb smooth fit combined with a sexy, comfortable look. Basically, all you can see under your clothes is the shape of your body, not the bra.
Victoria's Secret's Perfect Coverage bra comes in a range of different colors and in a variety of options. Yes, you read right! You can choose it with a front closure with partially adjustable straps or with a back closure with fully adjustable straps.
The Perfect Coverage Bra will make you feel comfortable and sexy all at once. It certainly is one of the must-have bras for every woman. It comes in cup size from A to DD and band size from 32 to 40.
A Steamy Hot Date Bra
Every woman must keep a bra to wear for a special hot date. Actually, thinking about it, not a bra to wear only for a special date but every time you want to feel extra sexy. Imagine a bra that makes you feel like a real goddess every time you wear it. After all, we all have an item of clothing that makes us feel especially sexy; be it a skirt, a pair of jeans, or why not a bra.
The Montelle Lace Demi Bra will make you feel just like that. Wear it and you will feel like you can conquer the world.
This incredibly sexy bra with fully adjustable straps will fit cups from A to E and can be worn not just for a special occasion but as an everyday bra. We love the gorgeous balconette silhouette and the smooth floral lace.
It comes in seven different colors; our favorite one is the scarlet red. This is a bra that will not go unnoticed.
A Strapless Bra
If we have a strapless dress that we want to wear at a wedding or at a cocktail party, we must keep a strapless bra to go under it.
Strapless bras might be a bit tricky to choose because they could end up loose and uncomfortable. There is nothing worse and more uncomfortable than having your bra sliding down under your dress.
The king of Italian lingerie, La Perla, has created the perfect strapless sexy bra to wear under any strapless dress. The amazing thing about this bra is that it can also be used as a bra with straps or a one shoulder strap or halter neck and cross back. We couldn't exclude this masterpiece of lingerie from the must-have bras list.
It is an extremely versatile piece of lingerie and on top of that, it is beautifully made of slender microfiber panel alternating with panels of soft delicate lace. The Shape Allure Strapless Bra by La Perla is undoubtedly beautiful, sexy, comfortable, and invisible!
A Basic Bralette
Keep a basic bralette in your wardrobe and it will become your best friend. A bralette works as a magic bra; it is seamless, unpadded, usually made of cotton, spandex, and even silk. It is incredibly supportive and comfortable. It would be hard not to wear it. In fact, you can probably wear it on an everyday basis under just about everything.
The Araks Beatrice Bralette surely falls into the category of must have bras for every woman. This two-tone bralette is a modern bra with a feminine retro appeal; it features soft cups and stretchable straps. It is also washable by hand, so you can quickly wash it at night and have it fresh and ready to wear in the morning.
Get hold of this gorgeous bralette and you will never let it go.
A Contoured T-Shirt Bra
A contoured t-shirt bra is probably the most important bra to keep in our wardrobe. As its name suggests, this type of bra has contoured, smooth cups made of thin foam that give your boobs a predetermined shape to wear under any T-shirt. We say t-shirt but this type of bra can also be worn under a silk blouse or a slinky dress as it is perfectly invisible.
Victoria's Secret Perfect Shape Bra is a new addition to Victoria's Secret family. We think it is no doubt the perfect everyday bra. It is not just sleek, soft and comfortable. It provides you with a sexy lift and the complete coverage you want.
Add fully adjustable straps that can convert to cross back and snap into place for a secure hold, and you have the perfect everyday bra.
A Push-Up Bra
Some of us wish we had larger boobs. Fortunately, there is no need to use drastic measures to enlarge our breasts. We can simply invest in a push-up bra. Push-up bras can work wonders. They are designed with additional padding at the bottom of the cup to lift up your breasts. New technologies have allowed for a variety of different materials used for padding. You can find padding made with foam, gel, water, and even air!
Push-ups are certainly must have bras for every woman; in fact, they can perfectly suit women with smaller chests but also women with a fuller figure by adding a push-up lift without adding any volume.
The Calvin Klein Perfectly Fit Sexy Signature Underwire Push-Up Bra is a gorgeous piece of lingerie with soft lace and smooth, generously padded contour cups. It will enhance your cleavage and it will provide maximum comfort.
There are bras out there to fit every woman. Now it's your turn to go for a wander and discover the best must have bras to suit your personal taste and needs.