Most Influential LGBTQ Authors
These are some of the most influential authors who, with their brilliant and controversial work, helped important LGBTQ issues come out of the closet and into the light.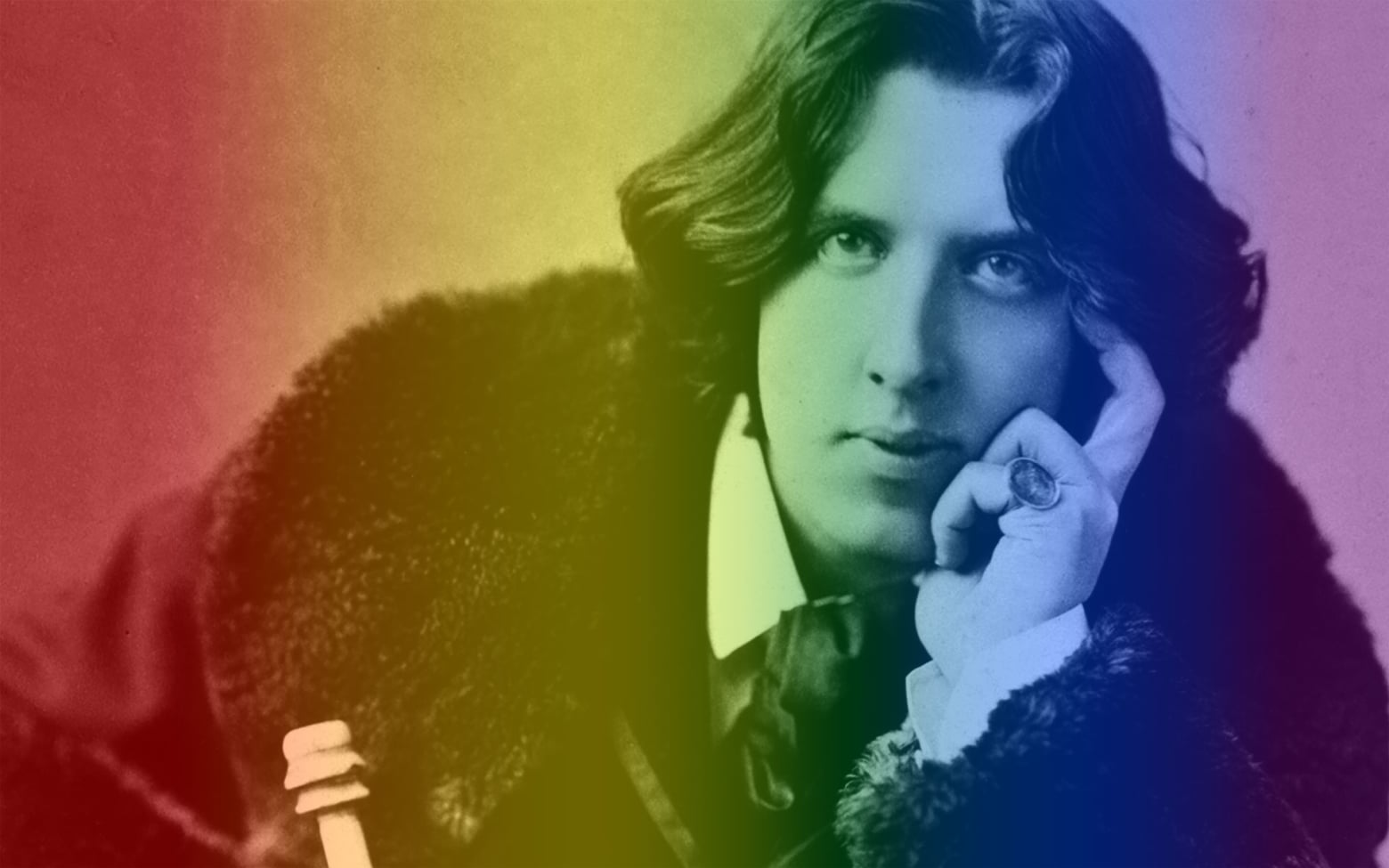 The Pulitzer Prize, the National Medal of Freedom, and even an Emmy: the most influential LGBTQ authors (on this list) have reached international audiences with messages of realism and the value of introspection. They've captivated audiences with comedic theater, satirical commentary, and monumental stories. Their work has been adapted, reimagined, and reproduced in every form of media. Since their first editions, each of our most influential LGBTQ authors has used prose to provide new perspectives and provoke progression.
Of course, this is not a complete list of the most influential LGBTQ authors, and there are several well-known writers listed on other websites covering a similar topic. However, many authors on those lists are being included based on (mainly posthumous) speculation. Since the purpose of this article is to highlight the influence of LGBTQ authors, rather than a subjective piece regarding the suspected sexualities of great writers, we have included only those authors who have explicitly identified their sexuality as gay, bisexual, or lesbian through their writing and/or relationships.

Larry Kramer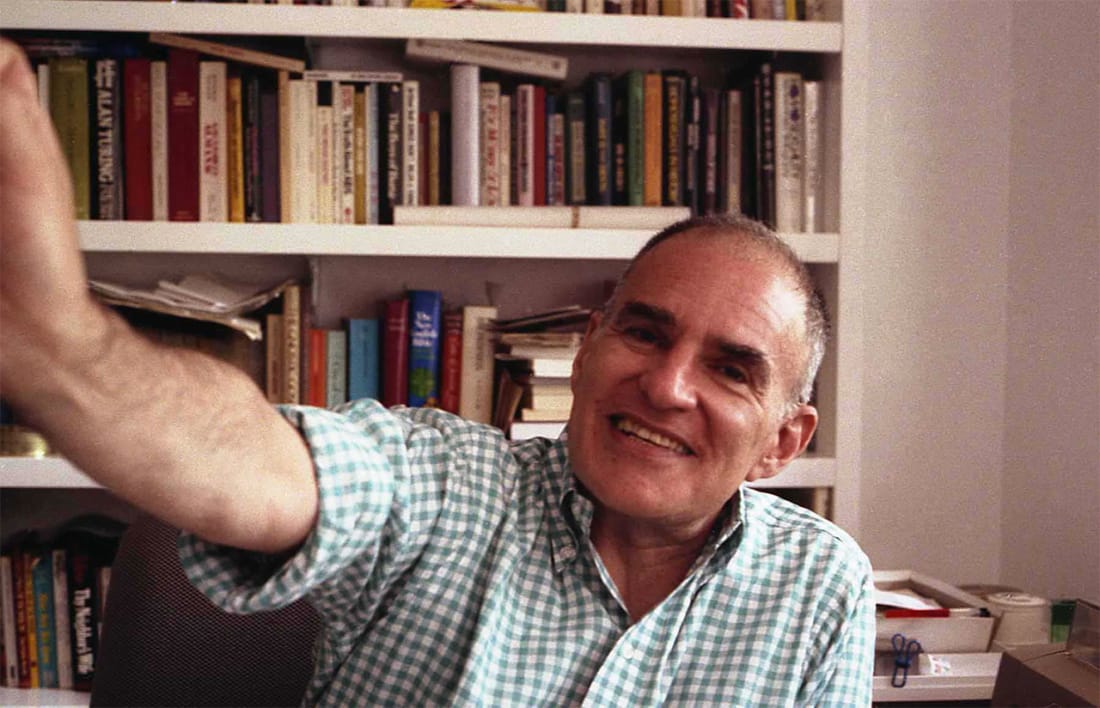 One of the most influential writers of modern LGBTQ culture, Larry Kramer is probably most well known for his most controversial 1978 book Faggots. In Faggots, Kramer introduced his controversial and confrontational style in emphatic denunciations from elements within the gay community not seen in writing before. Kramer's writing gave a peek into the hidden 1970's pre-AIDS/HIV culture which was commonly a fast lifestyle, shallow and extremely promiscuous. The primary character was modeled on himself, a man who was unable to find love while encountering the drugs and emotionless sex throughout the trendy underground bars and discos. Kramer's book Faggots has been met with much criticism over the years due to many critics decrying it hit too close to home or was stereotypical. But today his book is renowned and is taught in many college LGBTQ studies classes due to his portrayal of the way gay culture helped and which finally led up to the AIDS epidemic.
Radclyffe Hall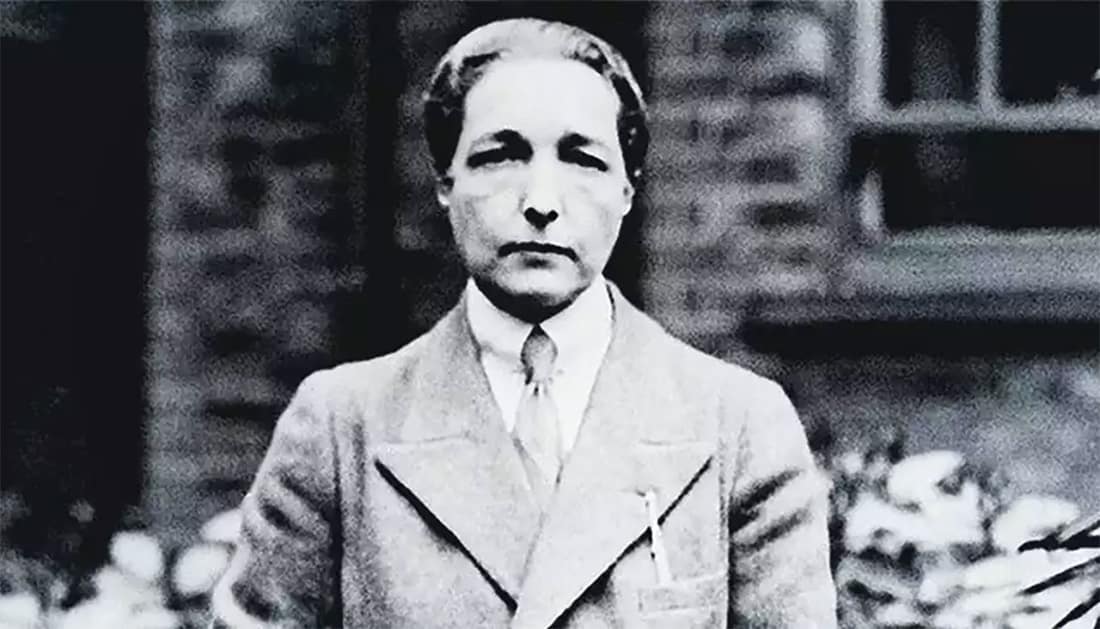 Often touted as one of the pioneers in lesbian literature, Hall's 1928 The Well of Loneliness, is regarded by most as the first lesbian novel. When it was published it was deemed by the British courts to be obscene. Although The Well of Loneliness was not sexually explicit, it was nevertheless the subject of an obscenity trial in the UK, which resulted in all copies of the novel being ordered destroyed. The novel follows the life of a young woman who's from an upper-class family where her homosexual tendencies are apparent from an early age. Marred by social isolation and rejection, the main character and her lover throughout the novel experience how many people living in their position would have felt in the early 20th century. The novel's main character was often seen as 'mannish' and often criticized and misunderstood for portraying lesbians as 'wanting to be men'. Hall's work then was ahead of its time and thanks to the modern understanding of gender and sexuality, it continues to inspire study and debate.
E.M. Forster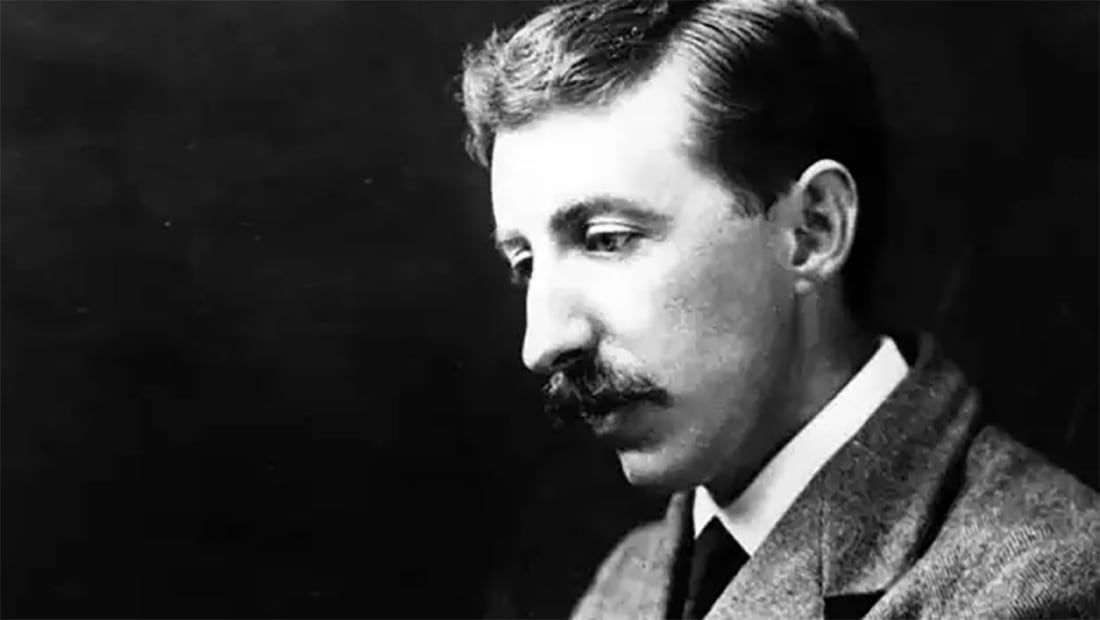 E.M. Forster was an enigmatic and witty author who wrote novels and essays that spurred biographers to describe him as "almost a prophet." He did not live openly as a gay man, but maintained a relationship with his partner, Bob Buckingham, and a close friendship with Buckingham's wife. His novel, Maurice, dramatized a relationship between two men and a woman and offered a unique ending in comparison to other works with a similar theme… it did not end in tragedy. The influential novel was not released until after Forster's death in 1970, but it's publication rights were well managed by the executor of his estate. The royalties from Maurice established the E.M. Forster Award, which sponsors a young English author to visit America each year.
Virginia Woolf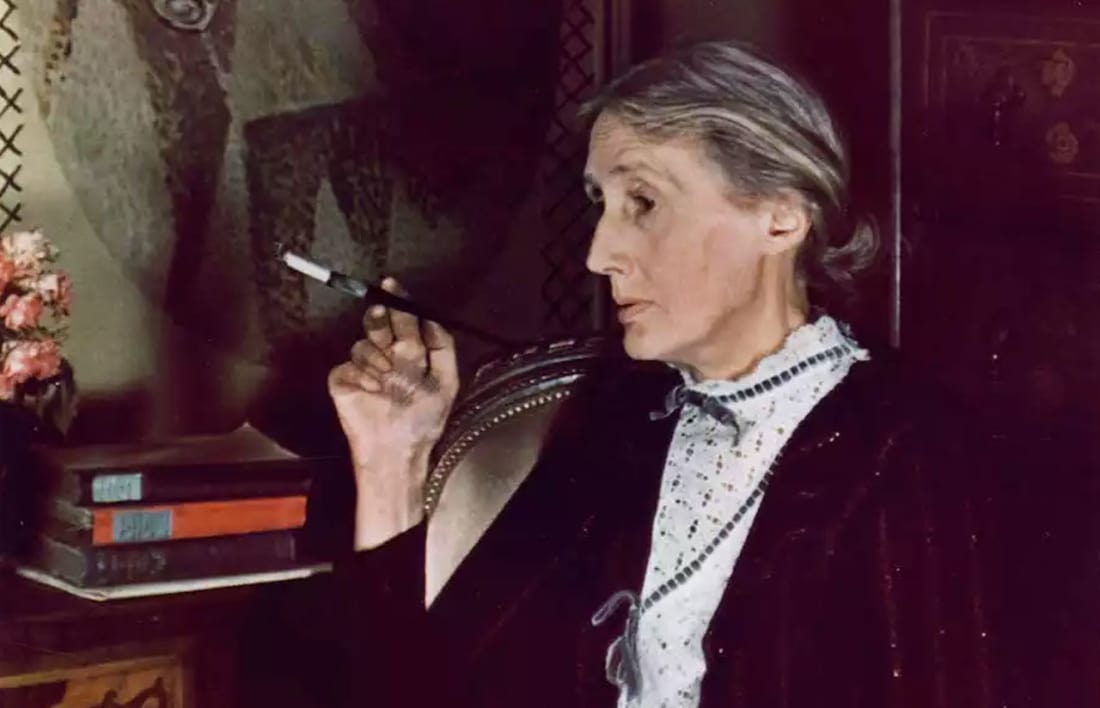 While comparing her to Jimi Hendrix, Michael Cunningham (author of the Mrs. Dalloway adaptation, The Hours) said, "She walked a line between chaos and order, she riffed, and just when it seemed that a sentence was veering off into randomness, she brought it back and united it with the melody." Virginia Woolf's stream-of-consciousness writing has added her name to those of William Faulkner and James Joyce. While owning a private printing press with her husband, she published work by Sigmund Freud and T.S. Eliot. Her most recognizable novel, Mrs. Dalloway, has been the catalyst to discussions over feminism, mental illness, and sexuality since WWII. Her partner and muse, Vita Sackville-West, inspired her to write her fourth novel, Orlando, a story about a man who transforms into a woman and lives for 300 years. Her unique perspective and revolutionary literary style have influenced decades of writers to defy the guidelines that restrict their ability to express themselves.
Oscar Wilde
An unconventional man with a quick wit and simplistic appreciation of art and beauty, Oscar Wilde enraptured audiences with his plays, children's stories, and only novel, The Picture of Dorian Gray. He won multiple awards and scholarships in school, and his success carried over into his professional life. The Importance of Being Earnest and An Ideal Husband were comedic plays that opened to filled seats and closed with standing ovations. His popular novel, The Picture of Dorian Gray, was provocative and commercially successful, but his literary capabilities were constantly being called into question by critics. Still, they acknowledged the entrancing nature of Wilde's storytelling ability, and current scholars provide much more positive reviews. "It is the spectator, and not life, that art really mirrors." - Oscar Wilde
Gore Vidal
A pivotal figure in American politics for decades, Gore Vidal could have secured his place as one of the most influential LGBTQ authors with just one of the books listed here. He wrote novels, essays, plays, screenplays, and autobiographies. His mother married Jackie Kennedy's stepfather and he was briefly engaged to Joanne Woodward before she married Paul Newman. Well-traveled, socially connected, and articulate, Gore Vidal could command a room (and a TV studio). He won awards for three different collections of essays, including a National Book Award for United States: Essays 1952-1992. In his series of novels, the Narratives of Empire, each book reimagines a different person and place in American history. Vidal's third novel, The City and the Pillar, shocked the public with its seemingly unabridged discussion of sexuality. His progressive and often unfiltered views established him as one of the first TV pundits (or "talking heads"), and his influential debates with William Buckley were highlighted in the 2015 documentary, Best of Enemies.
James Baldwin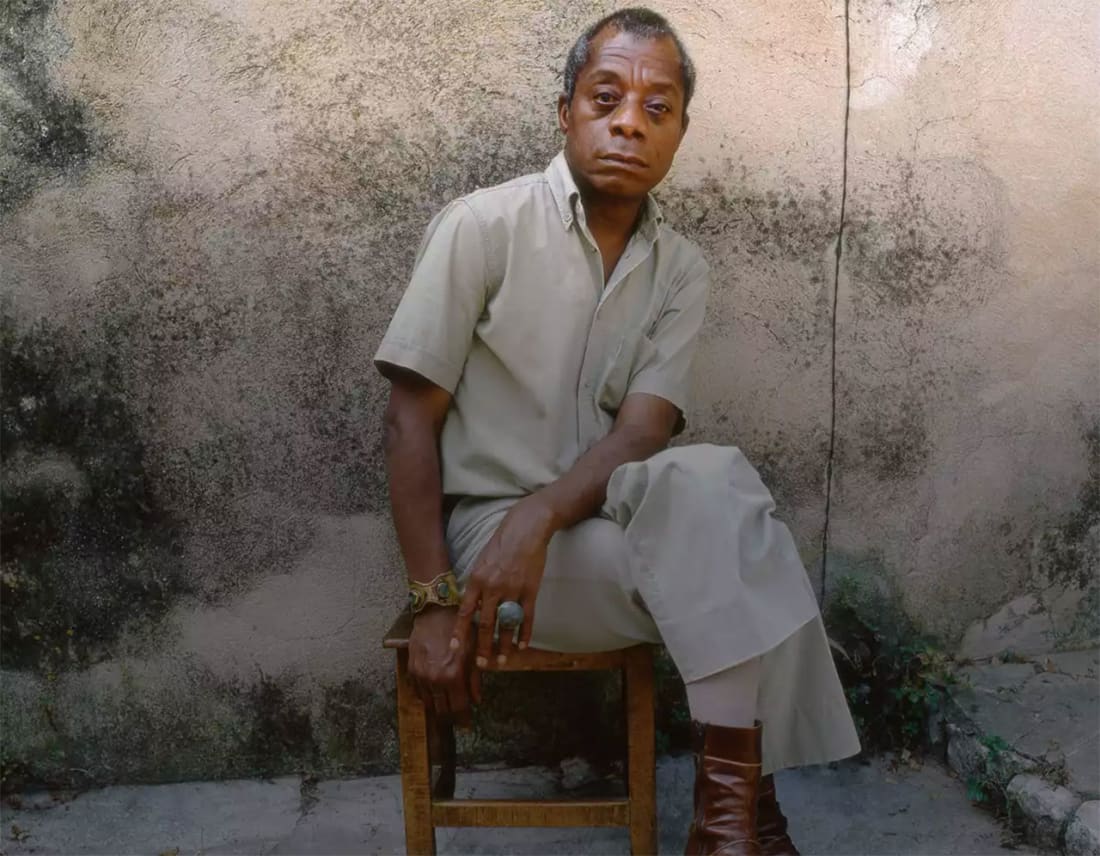 James Baldwin was an insightful author who used his unique position to influence the Civil Rights Movement. After moving to Paris and comparing the two cultures, he was able to achieve an elevated perspective on the racial climate in America. His first novel, Go Tell it on the Mountain, had heavy autobiographical influences that served as therapy and allowed him to "close the book" on his past. He then wrote Giovanni's Room, a revolutionary depiction of the complexities of sexuality through the eyes of an American living in Paris, torn between a man and a woman. His essays, "Nobody Knows My Name" and "The Fire Next Time" sold more than a million copies each and landed him on the cover of Time Magazine. A pacifist and former preacher, James Baldwin provided an important voice for equality in America.
Margaret Wise Brown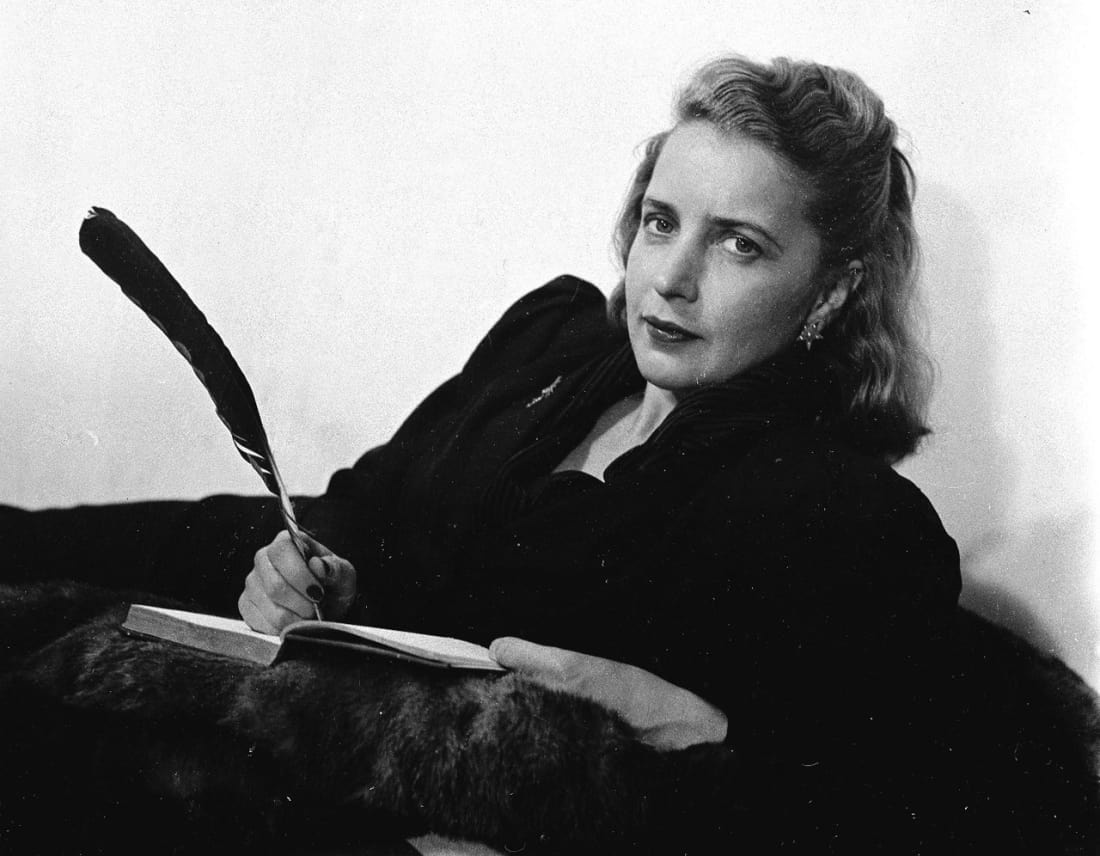 Margaret Wise Brown, the author of "the perfect bedtime book," was an eccentric children's author who had a tumultuous personal life with a flourishing career. After leaving her position as an editor of children's books in New York City, she focused on writing full-time. She sometimes completed more than five books in a year under her own name, Timothy Hay, Golden MacDonald, or Juniper Sage. Goodnight Moon became an instant hit and was named one of the "Books that Changed America" by the Library of Congress. With dozens of children's books published, including twelve after her death, Margaret Wise Brown is one of the most beloved figures in children's literature. Her dedication to her craft and positive impact on families all over the world makes her a welcome addition to our list of most influential LGBTQ authors.
Maurice Sendak
Maurice Sendak, the mastermind behind Where the Wild Things Are, illustrated over 80 children's books before writing one. Once he started writing, the awards started piling up. Sendak won seven Caldecott Medals (all for different titles), a National Medal of Arts, the Hans Christian Andersen Award for Illustration, and more. The Library of Congress named Where the Wild Things Are as one of the "Books that Changed America," and a film adaptation was released in 2009. He continued to illustrate books by Leo Tolstoy, Herman Melville, the Brothers Grimm, and others. He also wrote poetry and essays, and produced operas, plays, and ballets. A mostly self-taught artist who caught his break dressing window displays in a toy store, Maurice Sendak used his innate talent and imagination to become the "King of Dreams."
Randy Shilts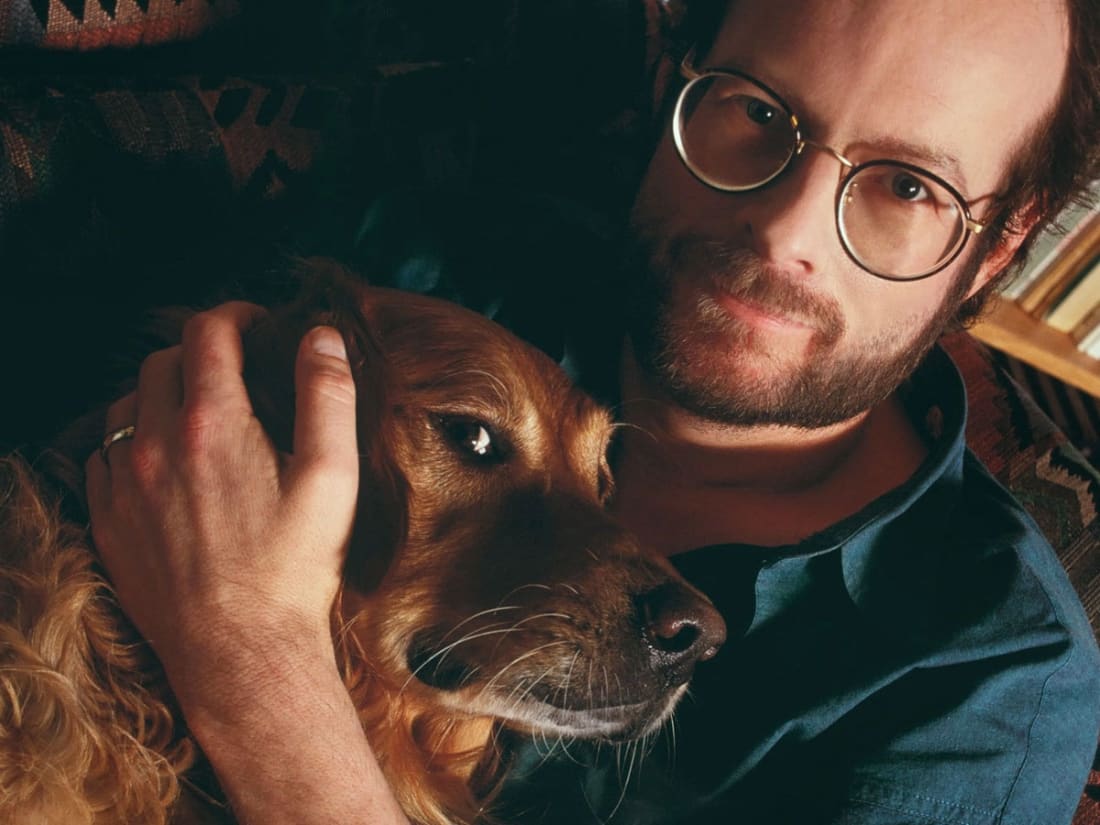 Randy Shilts was a passionate journalist at the forefront of the AIDS epidemic and the first openly gay journalist to work at a major U.S. newspaper. Shilts first wrote The Mayor of Castro Street: The Life and Times of Harvey Milk, about the assassinated activist. He then published And the Band Played On, a controversial book that highlighted some of the major contributors to the spread of AIDS in America, including casual sex and the Reagan Administration. It spent five weeks on the New York Times Best-Seller list and was named one of the "Books that Changed America" by the Library of Congress. His final book, Conduct Unbecoming: Lesbians and Gays in the U.S. Military, Vietnam to the Persian Gulf was finished in his hospital bed. To explain why he kept his illness a secret, he said, "Every gay writer who tests positive ends up being an AIDS activist. I wanted to keep on being a reporter." - Randy Shilts.
Tennessee Williams
Tennessee Williams was best known for his critically acclaimed plays that were quickly adapted into films in the 1950s and '60s. A Streetcar Named Desire, which "thrilled and shocked audiences," won a Pulitzer Prize and a Drama Critic Circle Award before being turned into a film with Marlon Brando. Cat on a Hot Tin Roof won a Pulitzer Prize and a Dramatic Critic Circle Award before being adapted into a movie with Elizabeth Taylor and Paul Newman. His other two Dramatic Critic Circle Award winners, The Glass Menagerie and The Night of the Iguana, were also released as movies. Tennessee Williams wrote scripts for MGM, memoirs, poems, short stories, and two novels. Most notably, he was awarded the Presidential Medal of Freedom by President Carter.
Truman Capote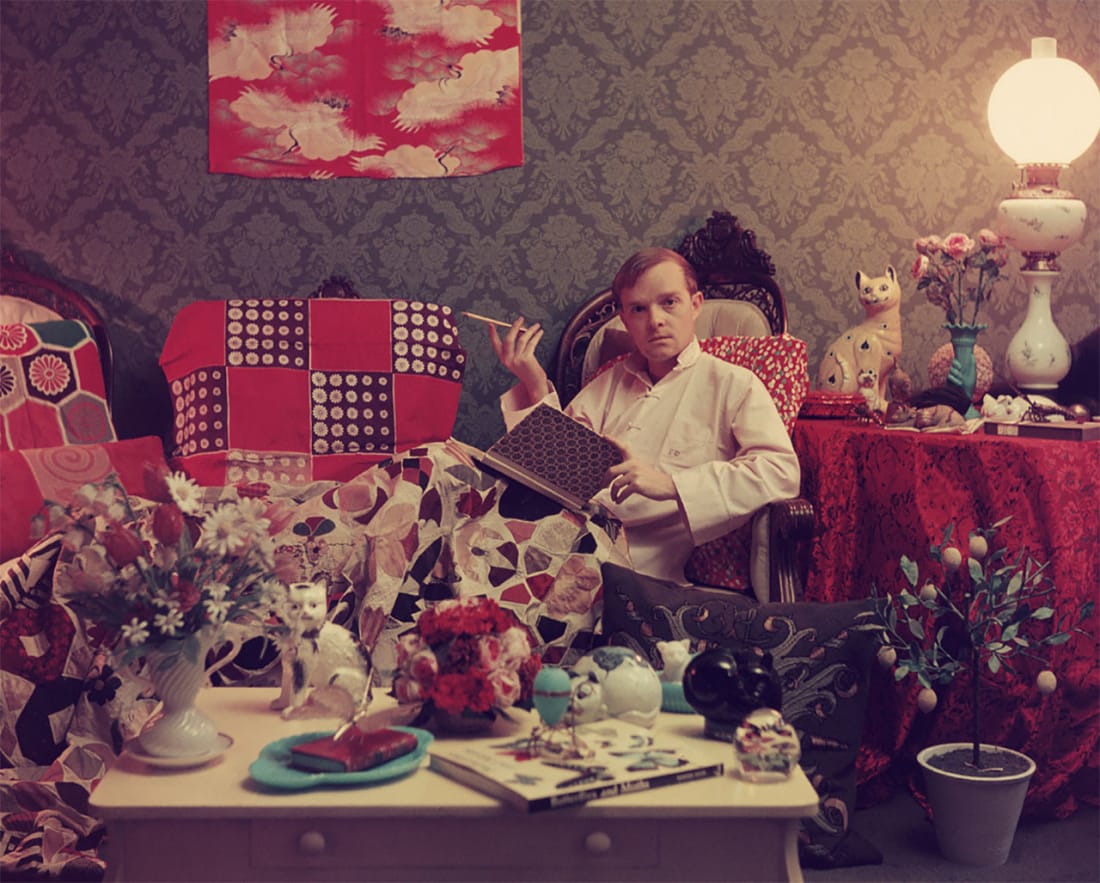 The final member of our list of most influential LGBTQ authors is the winner of three O. Henry Awards, two Edgar Awards, and the nominee for one Emmy. Truman Capote truly was a literary star. His southern roots and preference for high society led him to friendships with influential figures like Harper Lee, Jackie Kennedy, and Andy Warhol. His articles were published in Mademoiselle, Harper's Bazaar, The New Yorker, Esquire, and more. His classic novella, Breakfast at Tiffany's, was swiftly adapted into a movie with Audrey Hepburn (instead of Capote's requested Marilyn Monroe). The Innocents, his adaptation of Henry James' The Turn of the Screw, is often recognized as his best screenplay. After years of fiction writing, he took on his biggest project. Capote spent six years researching In Cold Blood, a "nonfiction novel" that detailed the gruesome facts of a murder in Kansas in the style of a fictional story. It was an international success and is "considered one of the greatest true-crime books ever written."