Filthy is powered by Vocal creators. You support
Dixon Steele
by reading, sharing and tipping stories...
more
Filthy is powered by Vocal.
Vocal is a platform that provides storytelling tools and engaged communities for writers, musicians, filmmakers, podcasters, and other creators to get discovered and fund their creativity.
How does Vocal work?
Creators share their stories on Vocal's communities. In return, creators earn money when they are tipped and when their stories are read.
How do I join Vocal?
Vocal welcomes creators of all shapes and sizes. Join for free and start creating.
To learn more about Vocal, visit our resources.
Show less
Most Beautiful Black Porn Stars
Once you go most beautiful black porn stars, you don't go back.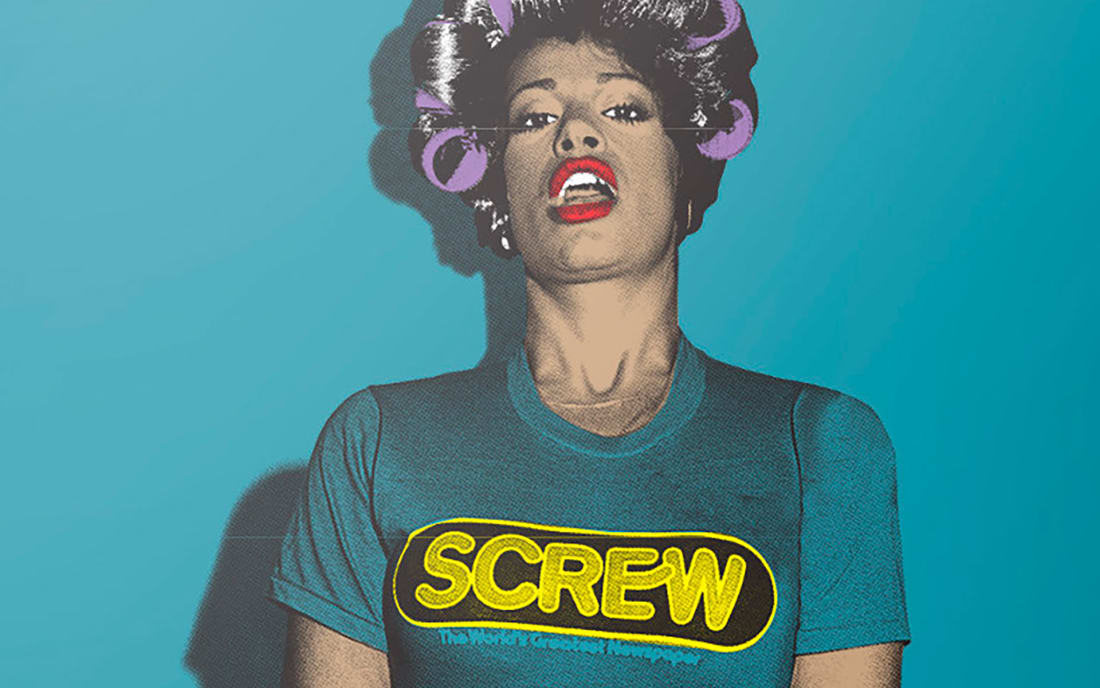 Once you go black you never go back. The Nubian princesses of porn have come a long way since the civil rights movement. From Vanessa Del Rio, the Afro Latina adult icon, to Skin Diamond, the ebony Elvira of contemporary fetishisms, this list will surely have you coming back for more.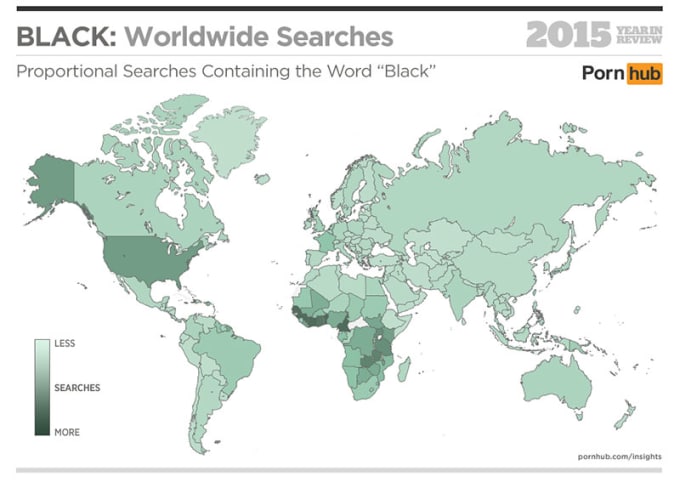 The world seems deeply divided on black porn stars based on an individual country's racial profile. While countries like the USA, which is so racially diverse, see an average amount of searches for black porn stars, countries on the African continent see an unusually high amount of queries. Sweden and Finland, particularly homogenous societies, have a generally low volume of black porn searches. 
Vanessa Del Rio
This Latina porn star legend is part Cuban, part Puerto Rican, and all-around "Holy fuck!" Del Rio, who some claim is to the clitoris as Johnny Wadd was to the cock, belongs to the generation of black porn stars who put the "chic" in "porno chic." A performer of seemingly boundless enthusiasm, her physical prowess and sexual insatiability asked every male performer who ever faced her the crucial question, "Are you man enough?" Lately, Del Rio, the subject of a fancy coffee table book, Vanessa Del Rio: Fifty Years of Slightly Slutty Behavior, still has the power to possess a slavish fan base even as she enters her sixties; Proves that sex appeal is ageless.
Lotus Lain
Lotus Lain is a darker-skinned counterpart to Harley Dean with 14 movies to her credit. A fan favorite scene is when she is shaking her tiny but perky pompoms in Chocolate Cheerleader Camp. Although she was only playing the role of a cheerleader, Lain looks like she's got a porn varsity-letter jacket in her future. Originally from Bakersfield, California, Lotus brings an intimate and edgy look into her life and has given her fans rare behind-the scenes footage. Whether you are already a fan of this MILF porn star or have never heard her name before now, you will enjoy her true desire for all things erotic.
Heather Hunter
Like the Lady Marmalade lyrics say, "mocha chocolate-ah yah yah." Lithe, perky-breasted, and slender hipped, the color of smooth caramel all over, Heather Hunter had a slightly androgynous charm that made her the perfect porn star for New Power Generation fans. Hunter always looked good in reverse cowgirl, and such lack of inhibition helped her become the first black porn star to make the AVN Hall of Fame. After withdrawing, and then retiring from porn, the Bronx-born Hunter went back to her New York roots and tried graffiti and rapping. She has also detoured into the fine arts and novel-writing genre. She got her start in porn while dancing at the Latin Quarter in New York City, where she met one of the most beautiful porn stars, Hyapatia Lee, who suggested she perform in movies. Hunter also worked in the music industry for many years. She released an 18-track rap music album on July 12, 2005 titled Double H: The Unexpected. She released the music through Blo Records label, owned by her long-time manager, Dave Copeland.
Midori
The first female black porn star to win an AVN award, this sensual beauty wasn't even sure if she wanted to be a star of the erotic screen. Her career actual began in Eddie Murphy's cult classic Coming to America, where she played one of the bathers. Little did Midori know that she would be making people come for many, many years. She has admitted to not being a fan of doing lesbian scenes, but she is pretty much game for anything and everything else. This is good for her myriad of fans.
Jada Fire
With a stirringly dark complexion, soft pillowy breasts, nipples as big and round as the eyes on a Keane painting, and a high, firm ass, Ms. Fire was a dynamo, not to mention a pretty deft comic actress. Check out her parody of Secretary of State Condoleezza Rice in the porn political satire, Who's Nailin' Palin, it is totally worth it. The film was directed by Jerome Tanner and stars Lisa Ann. Besides being a parody of Sarah Palin, the film includes spoofs of Hillary Clinton, Todd Palin, and Bill O'Reilly. The film was shot in two days and includes five hardcore sex scenes. Fire retired from porn in 2013 and disappointed many.
Sinnamon Love
In 2008s Chemistry 4: The Orgy Edition, an installment in the Real World-like porn star series, Ms. Sinnamon Love, without much in the way of makeup and costume had the ability to pull of girl-next-door type perfection. This is a rare trait among porn stars in general and even more rare in African-American porn stars, who for better or worse are often pigeonholed into "exotic" personae. That was close to a swan song for Love, who bagged porn in 2010 to work as a writer. According to the website she shares with partner Jarobi White, she's the mother of two.
Melody Nakai
Melody has one of those faces that is a seductive mix of Hawaiian and African features that can make a man's heart go soft, even as his junk is getting hard. Recent outings, such as the threesome-laden interracial comp It's A Group Thing, testify that our girl is getting a trifle thick around the waist, but no matter: her beautifully rounded rack and killer smile, along with her soulful eyes, give her a je nes se qua that makes her one of the most desirable adult girls working today. In 2010, both her and Wesley Pipes were nominated for Best Couple Sex Scene in Pop Dat Phat Azz 4.
Misty Stone
There ain't nothing like an all natural babe. Misty Stone, although sometimes seen sporting processed hair, is best appreciated full Afro or at least in Jerry Curl mode. Lanky, sultry, mocha-colored and swaggering, bearing a slight resemblance to Kelis, Misty is a mover in both boy/girl and all-girl scenes; the latter ones show that she turns women on with almost instant contact. Not the bustiest of the bunch, yet, her proportions are practically perfect. Stone began in the adult film industry in 2006 at 20 years old and has appeared in over 300 movies. She is known as the "Halle Berry of the porn industry" because of her crossover appeal. Stone stated in a 2014 interview that she "fell into" working in the adult film industry, but later chose to make a career of it because she wanted to be the best at what she was doing.
Skin Diamond
The drop-dead gorgeous Diamond would have been called "high-yellow" had she been raised in the U.S. in the 1930s. But as she was actually raised in Scotland in the early 1990s, she's a mixed-race enigma with an accent you don't hear much in porn. Her (African-American) dad was both a missionary and a star of a popular British "panto" show, Balamory. While her tats, piercings, and shaved-on-one side hair style brand her as an ultra 21st-Century black porn star, that can't disguise the fact that she has the face of an angel and the body of a gymnast; a horny one at that. Enormously popular, she was recently cited as a "Porn Star Who Could Be The Next Jenna Jameson," and we hope that doesn't mean plastic-surgery-bound.
Marie Luv
When she's wearing glasses and a nice shag hairdo, Ms. Luv exudes a certain Porn-Goes-To-College vibe (Howard University, maybe?); with colors-not-found-in-nature highlights, she comes off like a less in-your-face variant on the scorching hot, but hardly conventional, beautiful black porn super freak known as Pinky. The versatility in her look is matched by her performing fervor: this is a girl you want looking at you, from below or from behind, in any number of the POV scenes she's shot. And her Twitter account claims her as Supreme BITCH. Who are we to argue?
Kapri Styles
Kapri or Capri, depending on who's doing the spelling, has the memorable Twitter handle of @drop_that_pussy, oh dear. Sassy and opinionated, Kapri is also statuesque, elegant, and, as that Twitter handle testifies, very, very dirty. She has appeared in over 30 porno films in gonzo, interracial, lesbian, and black titles. Her performances are unparalleled in sensuality and intensity, making her a hot commodity in the industry. One of her more notable films is Legend's Holla Black Girlz 3, a black on black film where she gets down and dirty with an all-girl, all-star cast.
Harley Dean
Let's hear it for the new girl. Although she's only got eleven titles to her credit, a drop in the bucket for porn, Harley is an immediate standout with a sophisticated, elegant look that would not be out of place in the Huxtable household. We can't imagine the kind of mentoring Dr. H would want to put her through in real life; All right, maybe we can imagine it. But we don't have to as we can see that sort of thing in the likes of the upcoming Manuel Ferrara dick-fest Manuel's Fucking POV. She's the one asking "Do you like what you see?" Yup, we certainly do.