Filthy is powered by Vocal creators. You support
Brandi Payne
by reading, sharing and tipping stories...
more
Filthy is powered by Vocal.
Vocal is a platform that provides storytelling tools and engaged communities for writers, musicians, filmmakers, podcasters, and other creators to get discovered and fund their creativity.
How does Vocal work?
Creators share their stories on Vocal's communities. In return, creators earn money when they are tipped and when their stories are read.
How do I join Vocal?
Vocal welcomes creators of all shapes and sizes. Join for free and start creating.
To learn more about Vocal, visit our resources.
Show less
Melanie's Kinky Fetish
Loving Those Liquid Gold Showers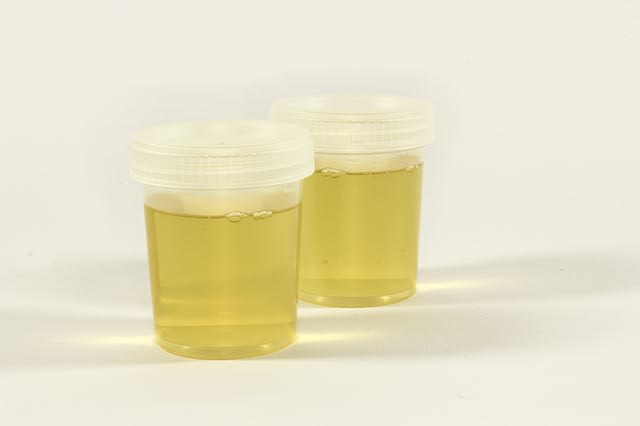 Melanie was a girl with many fetishes. She was that feisty red head who could rock any man's world. She was not in a relationship with anyone and loved her single lifestyle. She could date and have sex with anyone she wished. Her job was a sexy one, being a stripper in a well-known gentlemen's club downtown. She made a good amount of money every shift that she worked.
Melanie went by the stage name of Sapphire and had a body that turned heads. She was a petite young woman with very large breasts that were real and inherited from the females in her family. She had a pair of 44 DD's on a petite frame and weighed only 130 pounds.
Her body had curves and she loved to show it off to anyone. On stage, she had a lot of lookers as well as tippers. She built a clientele that only frequented the club to watch her dance. Her pole action got her most of the tips but spreading her legs and showing a little lip from under her bikini bottom made it worth while for every man that paid for her attention.
She had a butt that she loved to have spanked and mostly in public. She showed it off by wearing tight pants or short shorts that would allow the imagination to run wild. Would you want to slip your cock between her breasts and watch it explode all over her mauve colored nipples that were about an inch long?
She loved the attention and showed more body to get more attention. While she was up on stage showing her camel toe vagina and large breasts, men would throw large bills at her to show their appreciation and to let her know they wanted to see more. That's when the fun begins.
Melanie would sit down right in front of the biggest tipper and spread her legs. She was proud of her camel toe vagina and loved to move her bikini bottoms to the side to expose the pinkness she hid behind those large vaginal lips, stretching her legs up high to take those bottoms off while the men looked directly at that wet slit that always made them horny and aroused.
Once those bottoms were off and her legs still up in the air, she would spread them open, doing a split in the air where everyone could see those lips and the juicy dripping hole that they hid. A few of her clients were allowed to stick their face right in there to taste her stuff. Others were disciplined and only allowed to smell it without getting a taste.
This aroused the men even more to know that she could be so dominant. She took control of every situation and knew how much they loved it and that it brought in the big money. Most of her clients loved to be dominated by her and teased.
Melanie has a few clients that she allows to get on stage and on their knees, so she could straddle their cocks with her breasts. She would masturbate them using those large, mauve colored nipples and plump breasts. Her breasts were firm and not saggy. She was a hot 21-year-old who controlled men even away from the club.
Every night after doing her show, someone always gave her a ride home if she was paying them for it. Her form of ride payment was giving them some hot action in her king-sized bed. She didn't care because she had needs sexually that needed to be met and satisfied.
Once they were inside her apartment and led to her bedroom by their ties or a leash, she would let loose how kinky she was. It didn't take her long to undress and then get them naked quickly. She would tease them at first before getting a little more demanding with things. They didn't know that Melanie was a golden showers kind of girl.
Her sexual orgasms were more intense when it involved a man urinating on her whole body, including her face. She just loved feeling that warm golden liquid flowing over her that it made her want the man to penetrate her more. Sometimes, she wanted a deep hard penetration after feeling a man's hot liquid showering her body and face.
Melanie likes to get on her knees while the man and his naked penis stand over her and starting with her face, she likes the man to turn on the water works and spray her down. As the yellow fluid drenches her body, she uses her hands to wash it over her.
She washes it over her plump breasts which entices the men even more. Her hands rubbing that liquid gold over her mauve colored nipples and giving them a little squeeze makes her let out little moans of arousal. Melanie's hands wash it down to her sweet camel toe vagina where her fingers find her swollen clitoris and there they go deep into her tight excited hole where she pumps her fingers in and out until she climaxes over them.
Once she gets off, she stands up and bends over for the man to penetrate her deeply with his penis. She will take it this way all night as long as the man can urinate on her. So, if you ever come across Melanie, you know what she likes and how kinky she is.