Filthy is powered by Vocal creators. You support
Filthy Staff
by reading, sharing and tipping stories...
more
Filthy is powered by Vocal.
Vocal is a platform that provides storytelling tools and engaged communities for writers, musicians, filmmakers, podcasters, and other creators to get discovered and fund their creativity.
How does Vocal work?
Creators share their stories on Vocal's communities. In return, creators earn money when they are tipped and when their stories are read.
How do I join Vocal?
Vocal welcomes creators of all shapes and sizes. Join for free and start creating.
To learn more about Vocal, visit our resources.
Show less
Long Distance Relationship Sex Advice
How to keep your sex life active and satisfying when in a long distance relationship.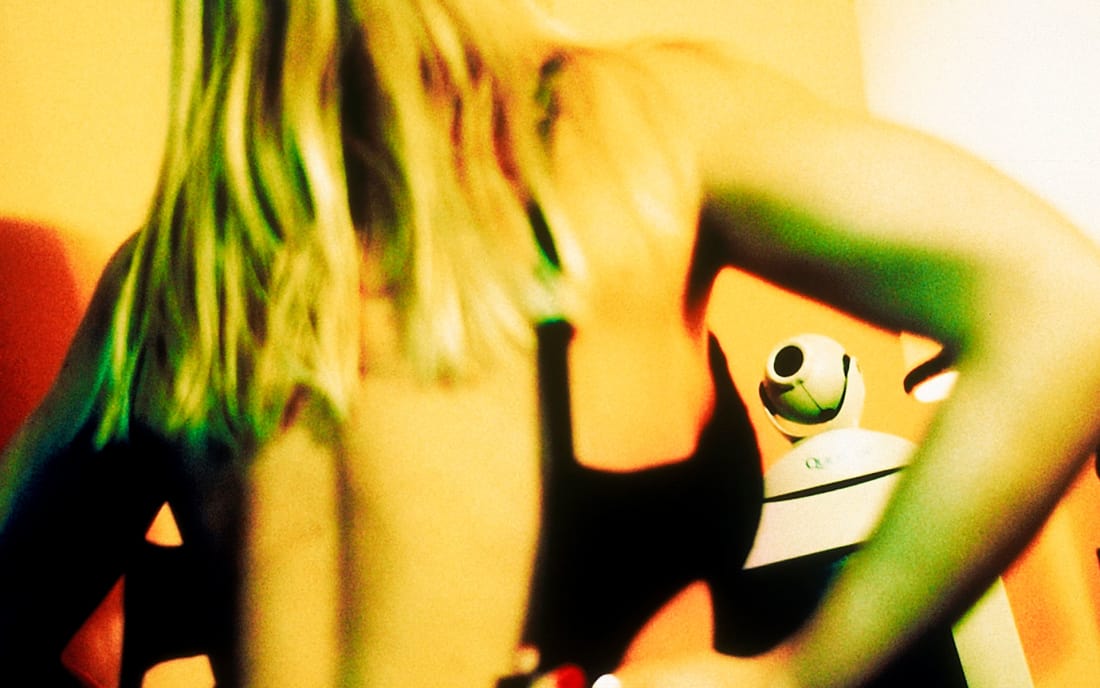 You have been in a relationship for quite some time and everything is going wonderfully. And then one day, the job she's been dreaming of comes along. She has the opportunity to work abroad for an entire year and she will be back in a blink, she says. You are excited for her, but how are you going to keep your relationship afloat?
Being apart for such a long period of time can have quite an impact on a couple. Therefore, it is essential that both partners set their expectations. The reality is, you will soon find out that long distance offers some challenges. But fear not my friend, everything's not lost!
If you are open-minded and determined to make it work, you can have a very satisfying sex life away from your partner, which will in turn keep your relationship healthier while you are apart.
Set Your Expectations
The question you have to ask yourself is: What do I need to survive this separation? What are my needs? Will they be met and, if so, how? Discussing your expectations prior to separation is crucial as it will prevent frustration and friction, so be completely honest with each other. If you aren't, it will almost surely end in disaster. You will need to make compromises, but don't be afraid to share your fears and insecurities.
Schedule
As boring and unnatural as it may sound, scheduling or making plans to spend time together is key if you want things to run smoothly. You need to figure out the time difference if there is one, and know your partner's schedule. The first couple weeks will be a time of adjustment and perhaps you will find that your partner doesn't call enough because she is busy settling in or that she calls too much because she needs your reassurance. Both of these scenarios are completely normal, so consider it an adjustment period and take things as they come. However, once this phase is over, you will need to plan. 
Just think of it like this: If you usually have long meetings on Tuesdays, you can assume that you will be drained when you get home and will most certainly not feel like chatting on the phone for hours. Especially as you get used to being apart, it's important to have time to dedicate to talking. Quality over quantity! So pick a time or day that works for both of you and your weekly sessions will be much more enjoyable.
But let's be honest here, you won't always have stuff to talk about. I suggest calling to say goodnight and keep the more extensive conversations for another day if you aren't feeling it. 
Communicate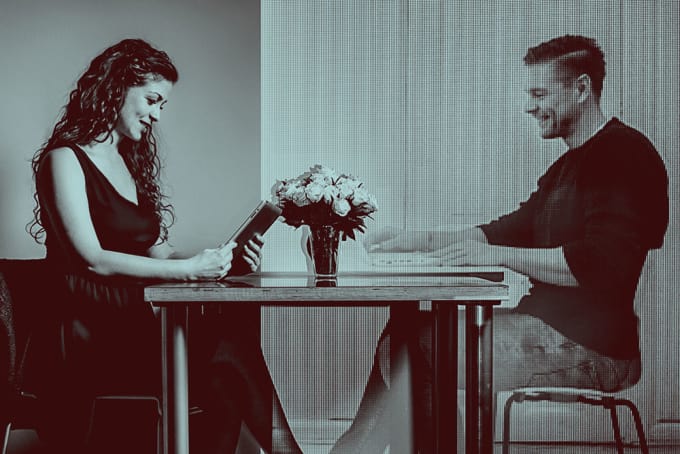 We rely on our five senses to connect with others. For this reason, to feel connected as a couple, you will need to go the extra mile and focus on what you can accomplish rather than what you can't do. Focus on what you can see, and what you can hear, and let your mind go wild!
So what are your options?
There are plenty of ways to communicate these days. Skype is probably one of the most popular video chat apps out there but you could also try Facetime (for iPhone users), Google Hangouts, Facebook or ooVoo—depending on your connection one might work better than the other. Unfortunately, you may have to find out which one that is the hard way. There is nothing more frustrating than having trouble hearing your partner, let alone having the call drop during steamy hot conversations—it is a real mood-killer!
And I speak from experience: I remember trying to chat with my boyfriend when he was working in a remote area with a very bad connection. He would talk to me but couldn't hear anything I'd say. He thought I was just being rude and not responding to him. So instead of exchanging sweet nothings, our conversations consisted of "Can you hear me??" and "Hello? Hello? HELLO?"
Make sure you communicate your sexual needs to one another. While you may not be able to do anything physical, that doesn't mean you can't contribute to each other's sexual desires. 
Sexting
Texts are the easiest and most discreet way of communicating with your lover. Be very descriptive. Tell her what you are wearing, touching, feeling, and desiring. Tell her what you would do to her if you were together. This will help you learn more about each other's likes and dislikes, and can perhaps even give you ideas to experiment with in the future. However, sexting isn't as easy as it may sound. You may feel the need to spice up your vocabulary or change it up a bit if you're at a loss for words. When you get to that stage, try reading a few erotic short stories to help.

Photos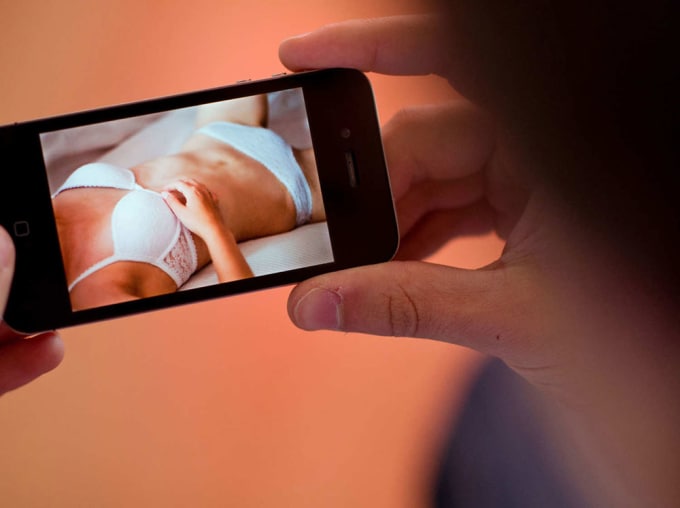 Sending and receiving pictures is a great way to get each other's imaginations going and keep you in sync with one another sexually. You want to create momentum rather than photobombing her off the bat with very graphic images. It is often said that women have it easier than men when it comes to posing for a nude photo. The easiest way to please your partner is to ask her what she wants to see. I personally love to see muscles, the jawline, and a killer smile. If you are shy, then I suggest using Snapchat. This eliminates the risk of your pictures ever leaking out, and is the safest way to exchange photos and videos who disappear after a brief instant. 
Webcam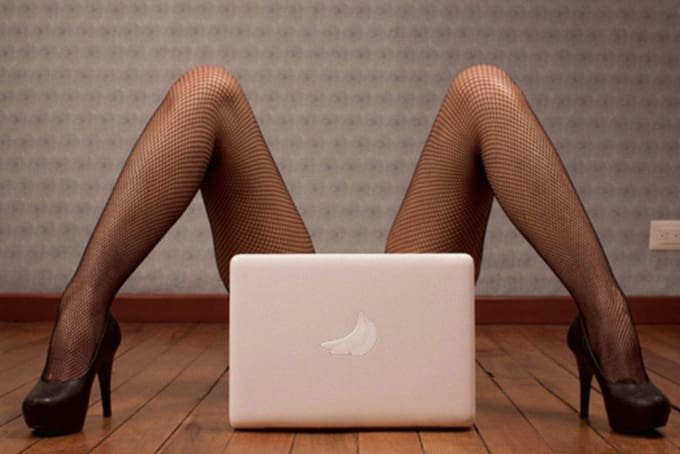 Not familiar with virtual sex? Being in front of the webcam will be an experience. You may feel awkward, vulnerable, or uncomfortable at first...if that is the case, just take it slow. You don't necessarily have to flash your goods at the camera during the first session. Think erotic, not pornographic. You might want to check the angles and lighting settings of your webcam before getting started. You don't want a glare over your face or to have to stand a foot to the right to get in the picture. 
The trick to set the mood is to dress for the part: Pick another time to wear your ugly old faithful and make sure that the room you are in is relatively tidy. You don't want your partner to be distracted by the piles of laundry in the background.
Dress like you would if you were on a date. Compliment your partner's appearance—always—if her hair is different or you notice something new, let her know. Work your magic and let her know how she makes you feel. You can figure out the rest together. Pay attention to what seems to turn her on most, and don't be afraid to ask for what you want to see. 
Watch an X-Rated Movie Together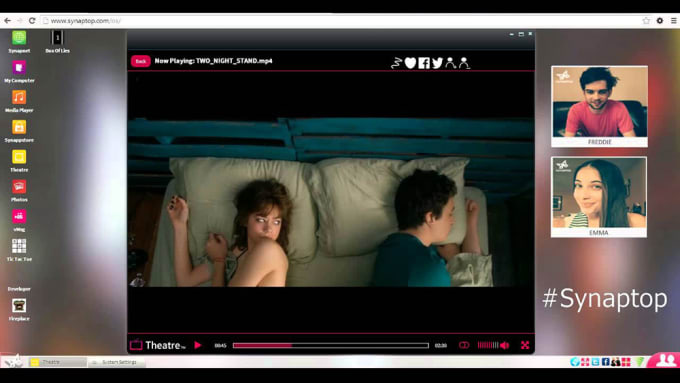 If you usually watch movies together curled up under the blanket eating popcorn, this is going to take that experience to a new level. Skype, Synaptop, and Together Tube, among other apps, give you the ability to watch a movie simultaneously while also having a view of one another. They are wonderful tools for long-distance couples. Watching an erotic film, or even porn, together os a great opportunity to learn more about your partner and will most certainly intensify your desire for each other. 
Build Trust
Whatever you do or try to experiment, the key to great cyber sex of any kind is trust. There is no way around it. If there is no trust, it will not work. It is crucial that both partners feel at ease and assured that their privacy is being respected. Be respectful of your partner and keep your sex life private. Be discreet. Don't be sharing the pictures with friends, no matter how proud of her appearance you are!
Remember to stay aware of your surroundings on order to avoid unwanted embarrassing situations, and don't act until you're certain of your partner's surroundings. I remember calling my boyfriend using my flirty voice and asking him whether he thought I was sexy. Turned out his roommate had just arrived and he was on speaker phone. They still laugh about it to this day. Me? Not so much.
Cyber relationships can really work if you want them to. In fact, with a little bit of effort, you will grow stronger as a couple. Your sex life doesn't have to be reduced to nothing and it certainly doesn't have to be a one man's job. That is, if you are willing to get out of your comfort zone and experiment with new things.
When the separation gets to you, remember this: When you meet again, whether it's been a month, six months, or a year, I can assure you that after days of teasing and longing for each other, you will have the best (welcome back) sex you've ever had.
Couple Toy Recommendations
Whether you use them while you're apart or after you're reunited, remote controlled vibrators are probably one of the most exciting options for long distance relationship sex. You are in charge of the remote, and you can decide when you want to use it, how you want to use it, and the intensity of the vibrator. This keeps your partner on edge all day, just waiting to see when and how hard you'll push her buttons. At the end of the day, there is no limit to what you can or can not to do as long as you are on the same page and you don't interrupt her work day too often! Here are our top picks for remote controlled vibrators. 
Lyla 2 by LELO
LELO's Lyla 2 is a premium vibrating bullet-style massager with a wireless remote. It's compact size means nobody has to know it's there, allowing your partner to bring you pleasure and excitement at the most opportune moments. It also has controls that respond to movement, letting you embrace your adventurous side. 
Hula Beads by LELO
LELO's Hula Beads are the first ever remote-controlled pleasure beads that rotate and vibrate. Whether you use it for a hands-free experience of your own or let your partner control it, this vibrator turns your whole body into a sensual dance floor.
Form 1 Remote Control Wearable Vibrator by JimmyJane
This small, non-descript, and silent vibrator hits the trifecta when it comes to being discreet. The remote resembles any modern day stereo remote, meaning it won't look too out of place in your house or even your bag, letting your partner tease you while nobody else is the wiser.