Life of a Sex Toy Tester
An Interview with Luv Bunny - a UK Sex Toy Tester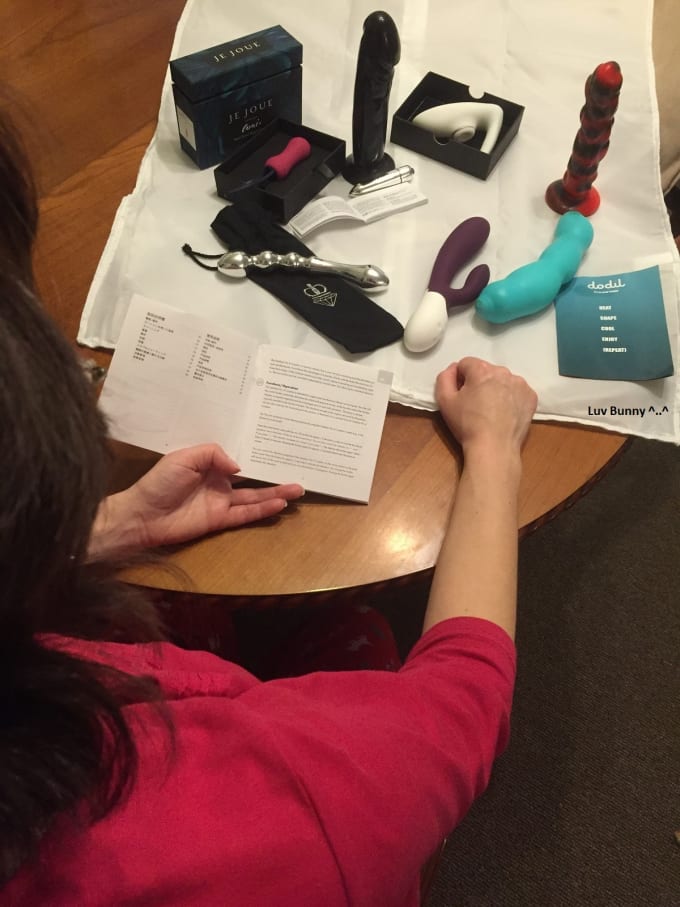 What made you decide that you wanted to test sex toys?
Having 'rediscovered' my sex drive in my early 30s, I started buying toys and lingerie from Lovehoney. I added reviews to their site and they have a 'sex toy tester' scheme, for regular reviewers. I've been lucky enough to receive various items from Lovehoney to test. They also have a forum, which I use/d to join in various discussions. Everything from advice to fun and games. From there, I joined Twitter to be able to chat with people from the forums on an individual basis. After being on Twitter just over a year and seeing fellow Lovehoney forum-goers tweeting about blogging to review sex toys, I decided to become a blogger myself!

What did you do to become a sex toy tester?
I found a hosting plan, registered a domain (so I could be self-hosted), and started writing some short reviews of items I'd already purchased. My initial reviews were not necessarily that comprehensive!

Becoming a sex toy tester, what was the hardest part? (Excuse the pun!)
I find it hard to 'put myself out there' at times, and approach companies to ask about testing products for review. Sometimes you receive responses. Sometimes you don't. What is refreshing is when companies approach me. I feel like they have some faith in my reviews and the way I present my blog.

I also find some of the technological aspects of running the blog quite challenging. For example, learning how to optimize posts for search engine optimisation (SEO) and using Google Search Console / Webmaster Tools. It also confused the bejesus out of me that WordPress.com and WordPress.org have completely different log-ins. As does the Webhost's control panel.

What does your partner make of you testing toys?
He's pretty relaxed about it. He knows they don't replace him. And he can use them on me too. He's not really into using toys on himself though.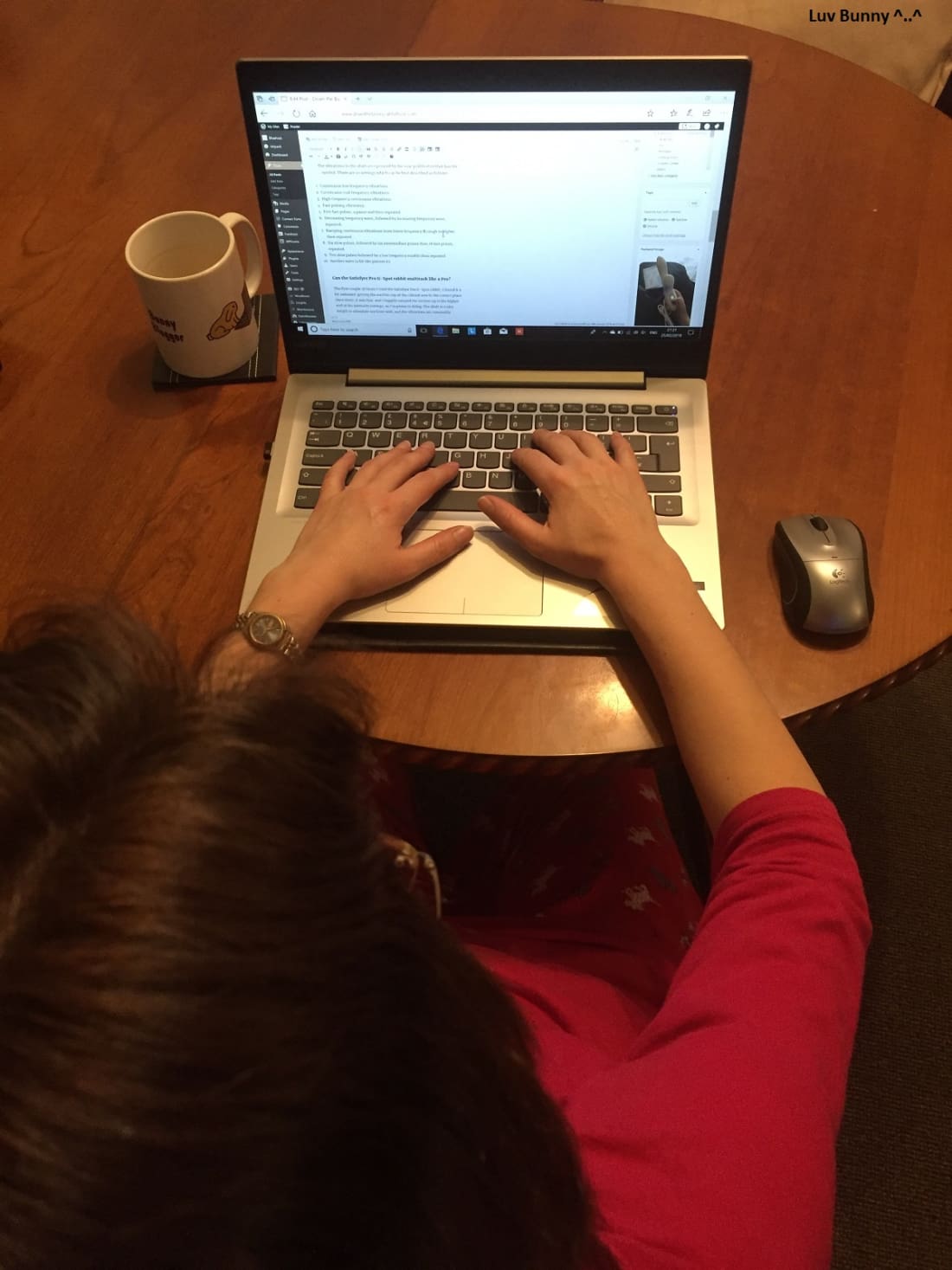 Is sex toy testing something you would recommend to others to do?
I'd recommend it if you're prepared for a fair amount of work and realise it's not necessarily going to be paid. At least not in the short-term, whilst you are establishing your blog layout, writing style, and review format. I think it is also good to write about other topics if you can too, such as erotic fiction and/or general information posts about sexual health, intimacy, consent, body confidence, relationships etc. People like to get to 'know you as a person,' (rather than purely as a sex-toy tester) and see your thoughts and perceptions of various issues.

If you had your time again, would you do anything differently?
Probably! I'd perhaps be a bit more organised and informed on what I was doing! Also, it's important to network and interact with other bloggers if you can. It's a supportive community, and people are helpful if you interact with them.

Now you have been through the process, what advice would you give to people wanting to become a sex toy tester?
Choose your host wisely. There have been other bloggers who have had problems with their site going down and even the host just completely vanishing off the internet altogether! Some hosts may restrict what content you can publish on your site. Being self-hosted is important if you want to try and earn some money through either affiliate links or advertising. Be prepared to become extremely busy, if you wish your site to do well. There are lots of bloggers out there, and it helps to join sites like Kinkly and Adult Blog Hub.
So, I guess the burning question is do you pay for the sex toys you test or are they sent to you for review?
Both. In the beginning, I bought most of them. Now I get some sent to me. I do still buy the occasional item though. I use my affiliate links, of course, to earn myself some commission!

Is there a specific process you go through when testing a toy?
I try to use the toy in a non-sexual way, to ascertain the sensations if it vibrates, i.e. is it more 'buzzy' or 'rumbly?' Do the vibrations feel weak or strong? What are the patterns? I don't particularly like patterns myself, but I try to describe them as best as I can for readers of my reviews in case they do like patterns.
For items made of silicone, I see how firm they feel, and if they have flexibility. For internal toys that target the G-spot, I will see whether I think they have a suitable bend in the shaft to curve towards the G-spot. For rabbit style vibrators, I see whether I feel the clitoral stimulation will be pleasurable or annoying (too ticklish), or even uncomfortable (if the ears are too firm). I will also look at the build quality and ease of operation/charging (if they are rechargeable). Lastly, I will see how easy they are to clean and maintain. Some silicone toys can attract lint easily, and lots of tiny crevices aren't ideal if bodily fluids/lubricants are not easy to remove from them.
When testing the toy, I obviously want to know if it will give me satisfaction! I test at least about three times. Sometimes if I'm not quite in the right mindset/not relaxed enough, testing may not go to plan.

Are there any sex toys you will not test?
There are a couple of companies, whose reputations I do not like. I won't test anything new from them. I also will not test anything that is not body-safe. I don't want to risk my health on items that are jelly/porous or contain nasty chemicals such as Phthalates or Parabens.
How many toys in let's say a month do you test?
It really depends. It seems like I may get a few toys to test in one go, so then I will try to review them within a month ideally. Sometimes, there may be delays as I have a regular life too and other commitments. Recently, Satisfyer asked me (and other bloggers) to test some of their new range. I've been sent items from a PR company that works for So Divine, as and when they are launched. Lovehoney send me testers from time to time, though they have a lot of other customers that they try and offer testers to as well. I'm a member of Cara Sutra's Pleasure Panel, so I receive items through that, depending on what Cara has provided to her to allocate.
This month, I reviewed the Tantus Paisley silicone dildo and the SenseMAX Sense Vibe Warm.
Last month, I reviewed the Je Joue Ami+ Kegel exerciser, Kama Sutra Getaway Kit, Satisfyer's Pro G-spot Rabbit and their Pro Plus Vibration.
I bet there are a lot of batteries in your house!
Yes! But I also need them for other regular things like LED candles and remote controls etc!

What is the weirdest, most wonderful sex toy you have tested and why?
If you were to design a sex toy what would it be and what would it do?
I really don't know! I feel like there is already so much choice out there for both genders!

Do you have a top tip for people looking to buy there for first sex toy?
Make sure it is body-safe, and not going to be too large in terms of length or circumference! If it is an anal toy, something that has a flared base, or sturdy and large finger loop to prevent it from being taken in through the anal sphincter. You really don't want to have to explain to A&E/the ER why you're there!

If you could test any toy currently on the market which one would it be and why?
I'm getting a couple of clitoral stimulators that are more 'flickering' in their action. I've tried several suction toys (from Satisfyer mainly, and one from Womanizer). It would be good to see what 'manual' stimulation is offered in these types of toys. I'm due to receive the Fun Factory Volta and the Cal Exotics Red Hots Flickering Ember. These toys vary in their price range, so it will be interesting to see how they compare functionally.

Lastly, ​what are your plans for the future?
I'm going to Eroticon next month, and I hope to learn as much as I can about using my blog more to earn some money, as well as network with other bloggers and industry professionals. I also want to learn to write more engaging erotic fiction and hope to get some inspiration for short stories. I am having a short story published in Eroticon's Anthology too!

Want to see more of Luv Bunny?