Filthy is powered by Vocal creators. You support
Brandi Payne
by reading, sharing and tipping stories...
more
Filthy is powered by Vocal.
Vocal is a platform that provides storytelling tools and engaged communities for writers, musicians, filmmakers, podcasters, and other creators to get discovered and fund their creativity.
How does Vocal work?
Creators share their stories on Vocal's communities. In return, creators earn money when they are tipped and when their stories are read.
How do I join Vocal?
Vocal welcomes creators of all shapes and sizes. Join for free and start creating.
To learn more about Vocal, visit our resources.
Show less
James and His MILF
Between Semesters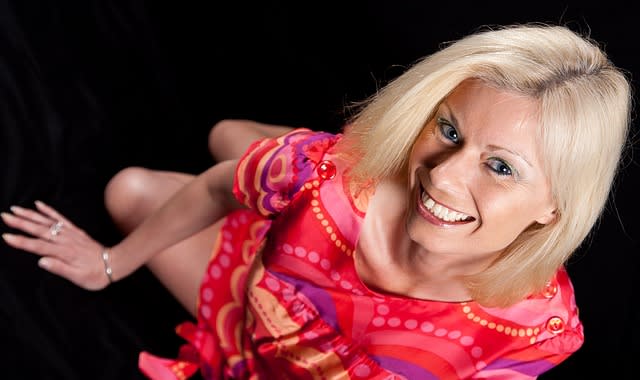 It was the last day of classes for James Spencer and he was glad to be coming home for the semester break. He was a naïve eighteen-year-old who had not really explored the world much. He rode with his friends back home who he has known since they were young kids playing football in the neighborhood empty lot. It was a couple hour drive from the college campus and it gave them time to joke around about other guys on campus.
The one thing in the back of James' mind was the longtime crush he has had on his friend Brian's mom. She was a little older than most moms, but James thought she was very sexy by the clothes she always wore around them. A few times she would give him a small peek at her breasts when she was bending over placing drinks on the table for them.
She always wore the reddest lipstick which caused him to dream about those lips wrapped around his young cock. She was a tease and he thought that she knew what she was doing to them. Every day after school she always had an excuse for the guys to come inside the house like fresh cookies she baked or the sweet tasting pies. She was a good cook.
Anyway, the guys have been away at school for almost three months and James hadn't seen Brian's mom in a couple of years and wondered if she was still a tease? He wanted to see her but couldn't allow Brian to find out how much of a crush he had on his mom.
They finally reached the edge of town and everyone was getting excited to be home and see everyone. When they pulled into tom's driveway, everyone jumped out of the Dodge Challenger and said their goodbyes to each other. James stood there and watched everyone walk in their own directions toward their own houses to see their families.
As he stood there alone, he looked towards the beige house with white trim down the street where Brian was heading. He wondered if she even thought about him? While he thought about it, he heard his name being called from two houses over. When he looked, he saw his ten-year-old sister standing in their driveway calling for him.
He began walking over towards her direction as she ran up to meet him with a giant hug and kiss on the cheek. He was happy to see her just as much as she was to see him. It was just the two of them in the house with their mom and dad. They were the only children and had a closeness about them.
Once they reached the front door to their house, His sister pushed open the door and ran inside telling everyone that James was home. His mother came into the living room hugging him and his father followed shaking his hand and telling him how glad they were with him being home, even though it would only be for a few weeks before they had to go back for the new semester.
James went to his room after the excitement of him being home was over and shut his door behind him. He threw his laundry and book bag on the floor at the end of his bed before falling across it and laying there thinking of Brian's mom. He could not get her image out of his head because he remembered the last time he saw her.
It was about to weeks before they had to leave for their first semester of college and James had just turned eighteen. He was spending the night at Brian's house so they could get their plans together for their trip. He noticed after everyone went to bed that she was still up moving about the house. He had to get up to go to the restroom and tried to go without her noticing.
When he got up from the bed and walked across the room, he got to the door which was already cracked open and looked through the crack down the hallway. He didn't see anyone and decided to make his break for the restroom. He opened the door slowly and quietly, so he thought and crept down the hallway towards the restroom.
He made it inside and closed the door. as he was finishing urinating, he heard someone outside the door and almost panicked which caused him to hurry up and finish. Before he could get his young cock put away, the door was being opened and Brian's mom was standing there. James froze with his cock in his hand as she looked him up and down.
She walked into the bathroom closing the door behind her. She turned around and walked towards James while wearing a silky black nightgown that had spaghetti straps showing her huge mouthwatering cleavage. James almost felt his cock harden a little. She walked over to him and then looked down seeing his cock in his hands with a drop of urine on the head.
She took her right hand and reached down grabbing it from his hands. He dropped his hand away from it knowing that she was now holding it and in control. His eyes couldn't leave hers as he felt her mature hand begin stroking it for him. Instantly he felt his young cock harden all the way until the sensation of wanting her struck him.
He finally looked down and watched as her manicured hand stroked his cock until he could see a drip of his prejudice sitting on the tip of his helmet. He looked back at her as she looked at him and that's when she turned him against the sink counter and knelt before him.
James was almost afraid of what she was going to do until he felt her tongue licking up and down his hard shaft. His hands reached for the counter edge to hold on as his legs almost went weak. He stood there as she slid his cock into her mouth and took it all the way. James could not believe what was happening, but he liked it.
After a few minutes of watching his friend's mom suck on his cock, she released him, and he thought it was over until she took him by the hand and led him over by the edge of the bathtub. She pulled up her nightgown showing that she had nothing underneath. James was beginning to get turned on at this point.
He watched as she bent over facing away from him and placed one of her feet on the edge of the bathtub. James noticed that he was now staring at her mature gray-haired vagina. She had a nice bush which covered her slightly wrinkled vaginal lips. It looked very enticing to James and he wanted to resist but couldn't.
He took his young cock in his hand and rubbed it against her vaginal lips. She was bent over holding onto the bathtub walls while feeling the excitement of a young cock taking her grayed vagina. The very vagina that birthed James's best friend. It felt so taboo to be having sex with his friend's mom and that's when he remembered Brian was asleep in the next room and he froze again thinking about them being caught.
She reached between her legs grabbing his hard-young cock and pushing it inside her wrinkled vagina. It was tight going in and that turned James on more where he forgot about Brian being in the next room. He placed his hands on her waist and pushed himself deeper inside her causing her to let out muffled moans. As he was thrusting inside her, she began reciprocating and sitting back on his cock.
It felt so good to James that he was pushing harder until he could feel Brian's mom juicing up his cock. He could feel her dripping down onto his balls as he began hitting her harder until he couldn't hold back anymore and shot a nice thick load of his young juice inside her. James was so aroused that he just kept going until she squirted down over his boxers drenching his cock and balls.
This is what he remembers and laying there on his bed, he could feel his cock harden just with the thought of being able to get some more of Brian's mom. He wondered what she was doing at that very moment?
A few days later, James and Brian were hanging out and went back to Brian's house to play video games. When they walked inside the front door, there in the living room sat Brian's mom. She looked up and saw James which brought a perfect smile to her face. James felt a twitch in his jeans when seeing her smile.
They went into Brian's room and began playing video games when Brian's mom walked in with refreshments for both guys. She bent over placing a plate of sandwiches and cookies on the nearby table while Brian was playing his turn. Before she stood back up, she looked over at James and winked at him which confirmed that she remembered their fun.
The guys played games well into the evening until it was after midnight and then James asked if he could just stay over so he wouldn't have to wake his family up to get inside his house? Brian told him that it was okay for him to stay and that he could stay in the spare guest room since we are too old to sleep in the same room now.
James was okay with that and then the thought hit him that he would be inside a bedroom all by himself which would open the way to possibly getting some of Brian's mom again. It got late and James told Brian he was going to turn in so he could get up early enough in the morning. Brian agreed and turned the game and television off. He got up and walked over to his bed laying down and telling James good night.
James walked out of Brian's room and headed for the spare guest room to go to bed. He didn't see Brian's mom anywhere and wondered if she knew he was going to be in a room by himself? Well, he got to the room and took everything off but his boxers and laid on the bed. He didn't even bother to cover up hoping he would have a visitor.
It was about forty-five minutes later when he heard someone creeping in the hallway. The footsteps stopped right in front of his door and then the door was being opened. It was Brian's mom coming to pay him a visit. She came in and closed the door behind her locking it.
As she walked over towards the bed where James was laying, she whispered to him how nice it was to have the guys home again. She reached the side of the bed and told him to scoot over as she laid down on the bed with him. They snuggled up together and began kissing. Brian's mom was the Milf that James adored.
They spent a few minutes kissing passionately before hands began roaming each other's bodies. James began taking her nightgown off and exposing those huge breasts that he did not get to play with last time they had an encounter. He cupped each one in his hands and then placed his warm lips over those perky dark mauve nipples. They had to be at least an inch and a quarter long, but James loved them.
He suckled from them like his own mother's breasts when he was an infant. She ran her hands through his hair and told him how much she loved their last time together and that she thought about it a lot while they were gone off to college. He then climbed over the top of her kissing her neck and making his way down to her chest.
He used his athletic legs to pry hers open while he slid down to see those gray-haired wrinkled lips up close. There they were all nice and moist for him. He pushed her legs to bend at the knees, so he could see all her vaginal region.
He loved the way those lips felt against his young cock and wanted to play with them some more. He used his tongue and lavished all around her vagina. He even grabbed those wrinkled lips with his teeth gently and pulled on them. He could taste her juice and wanted more. The thought of Brian walking in was nowhere in his mind.
He lapped his tongue up and down that moist slit and pushed his tongue inside her drenched sweet hole. That mature vagina tasted so good to him. As he tasted of her, his cock was throbbing underneath him and wanting its turn to play.
How could James deny his cock something so sweet and juicy? He got up on his knees pulling his young cock out from his boxers and rubbing it against her wet vagina to lubricate it for its journey inside. While he rubbed it against her, she lifted those spider veined legs up over his shoulders and told him to give it to her as deep as he could get it.
James was not going to deny her pleasure either since she waited for him to come home. He reached down and placed his cock right at the opening and thrust it inside her deeply which caused a hard and loud moan of excitement to fall from her lips. She grabbed his arms telling him to give her more which he did.
As James's cock throbbed and penetrated her deeply, she could not hold back her need for satisfaction and squirted juices from her vagina. She squirted so hard that it drenched his cock, balls, and boxers. He did not care and loved every minute of it. It excited him to the point of an eruption himself. He thrust into her one last time while his cock exploded inside her vagina hitting every wall she had.
Before he could finish, she was pulling him down on top of her kissing his lips while feeling every throb and squirt of his man juice. She could feel it slipping out as he drove his cock in and out. She loved the fact that she could have such a young cock and it was so taboo to have her son's best friend.
Once they were finished, they both got dressed and James laid back on the bed to sleep while she crept back out of the room and down to her own bedroom. The night was quiet after that and James slept very deeply.