Filthy is powered by Vocal creators. You support
✨Scarlet ✨
by reading, sharing and tipping stories...
more
Filthy is powered by Vocal.
Vocal is a platform that provides storytelling tools and engaged communities for writers, musicians, filmmakers, podcasters, and other creators to get discovered and fund their creativity.
How does Vocal work?
Creators share their stories on Vocal's communities. In return, creators earn money when they are tipped and when their stories are read.
How do I join Vocal?
Vocal welcomes creators of all shapes and sizes. Join for free and start creating.
To learn more about Vocal, visit our resources.
Show less
How I Became a Camgirl and Moved from Finland to LA for Free
Inside Story with Scarletloveu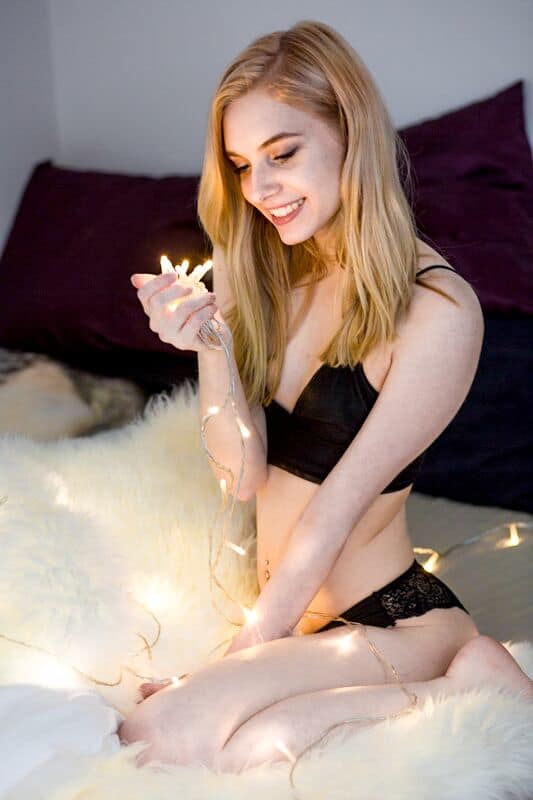 You probably clicked this article thinking "she can't be serious?! Can she??" The answer is yes.  Yes I am. Since that's out of the way, let me tell you exactly what a camgirl does and why I choose to be one. Typically a camgirl is someone who sits in front of a webcam, talking, stripping, masturbating, you name it. It's pretty much the /IRL section on twitch, but with nudity. We get paid off of donations, or we charge to see our shows. I've seen girls make anywhere from $10-$10,000 a night. In this line of work, you really can never guess how much you will make, since you live off of tips. And sometimes you get really big tips. 
So now that you know the basics of a camgirl, why am I one? Well the short answer is I'm comfortable in my own body enough to actually enjoy showing it off to others. Though I'm not the most sexual camgirl, I do my best to entertain through talking and conversation, which is something I love to do. Before I became a camgirl I was working 9-5 at a hotel cleaning toilets and trashed rooms. I would come home exhausted and crying with dry hands and broken nails. I hated it. In the back of my mind, I could hear this little voice telling me to follow my dreams, but I would quickly quiet it by telling myself no one would watch me or I wouldn't be able to make enough money from it. Come April this year, I had enough, I decided to buy a webcam and try it. 

I nervously set up my cam and my account and put on some shorts and a crop top. The first few minutes were slow and no one was watching and just I was about to log off when suddenly my viewers spiked from 10 to 300, and then to 600, and, before I knew it, I had 5,500 people watching me fully clothed just talking. By the time I logged off and checked how much I made in tips, I almost fell out of my chair. I couldn't believe I made what I make in a week at a job I hated in only two hours! The next day I called my boss and quit my job to do this full time. 

Come October, my boyfriend at the time, who I was with since I started camming, and I broke up. Having nothing left for me in Finland, I was desperate to move back to America where I'm from. After trying to figure out where I wanted to move, I decided LA! But the plane ticket was in the $$$$ range!! Fortunately someone thought it would be a good idea to buy the ticket for me and give it to me, and I would move in with my friend for the first week while I looked for an apartment. 

My husky Ash came with me on the plane under my seat, since he's my ESA. It was a 25 hour trip, but we safely "hopped off the plane at LAX with my dream and my cardigan" as Miley would say. No seriously, I literally sang that as I got off the plane!! 

I've been camming almost everyday since I started and I still love it. I've built such a good community around myself with people I care about and I wouldn't want any other job in the world. I'm so grateful that I'm able to live in the city of dreams and sunshine. I never thought I'd be able to visit, let alone live there. And I don't think I'll ever get sick of seeing the Hollywood sign.

If you enjoyed my story, make sure to check out my other links on scarletloveu.com (18+)