Filthy is powered by Vocal creators. You support
Alexis Lass
by reading, sharing and tipping stories...
more
Filthy is powered by Vocal.
Vocal is a platform that provides storytelling tools and engaged communities for writers, musicians, filmmakers, podcasters, and other creators to get discovered and fund their creativity.
How does Vocal work?
Creators share their stories on Vocal's communities. In return, creators earn money when they are tipped and when their stories are read.
How do I join Vocal?
Vocal welcomes creators of all shapes and sizes. Join for free and start creating.
To learn more about Vocal, visit our resources.
Show less
Hottest Redhead Girls
Hot redheads girls are God's way of delivering beautiful roses to the world. Ireland in particular.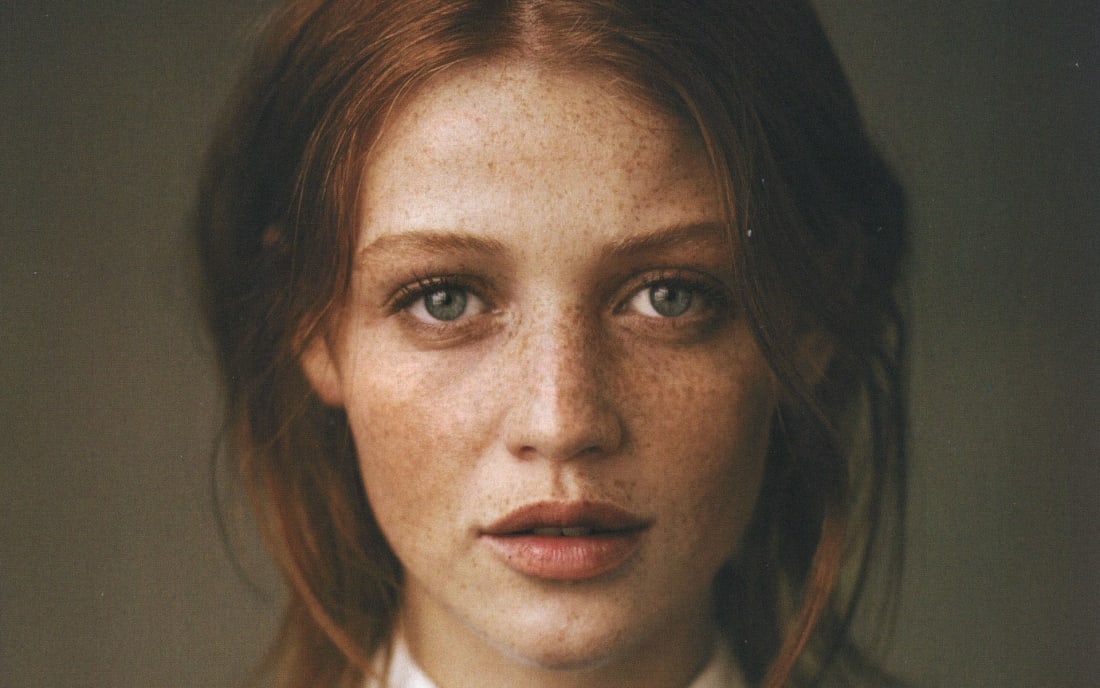 A study by Hamburg Sex Researcher Professor Dr. Werner Habermehl looked at the sex lives of hundreds of German women and compared activity with hair color. His findings: "The sex lives of women with red hair were clearly more active than those with other hair colors, with more partners and having sex more often than the average," he said. "The research shows that the fiery redhead certainly lives up to her reputation." Including former Penthouse Pets, porn stars, and models, the sexiest redheads have a certain allure that other women lack. They are a particular favorite to caucasian men all over the world for their generally fair skin and, if we're lucky, freckles that often accompany the fiery hair.
Dani Jensen
As her Instagram bio proclaims, "Dani Jensen's the name and love making is my game." A petite 5'1", Dani Jensen started out with dreams of becoming a dancer before busting onto the porn scene in 2008 at the barely legal age of 21. She and a fellow porn starlet were the trophy girls for the 2010 FAME Awards. That same year, the innocent looking redhead was nominated for the XBIZ Award for New Starlet of the Year and the AVN Award for the Best Group Sex Scene. Though she resembles the girl next door, don't be fooled. She has flower tattooed on her left ankle and a pierced nose, tongue, and navel. Her Amazon wish list includes a dance pole for exercise and Rosetta Stone's Spanish edition so she will have something to do while waiting for her next call time on set. 

Amy Adams
Amy Adams has Enchanted her way into the hearts of millions with not only her impeccable acting ability, but her captivating redheaded charm. Italian-born to American parents, Adams' exquisite upbringing has lead her to professional success in countries all around the world. Her ambition was to originally become a ballerina; thankfully, she chose the big-screen, allowing countless viewers to experience her unparalleled expertise and beauty. Her most successful roles have been as Lois Lane in Man of Steel, Charlene Fleming in The Fighter, and Julie Powell in Julie & Julia.
Faye Reagan
As ginger as ginger gets, Faye Reagan is the perfect combination of red hair, freckles, and sex appeal. She began her career in 2007, performing up to five sex scenes in one day. Her hard work led to nominations for AVN Awards for Best Oral Sex Scene and Best Group Sex Scene. She is a familiar face at conventions, such as L.A. Erotic and Exxxotica. Reagen is a favorite among fans for her on-screen performance and fiery red hair. Her Pussy Pocket Pal is a must-have for redhead fan fantasies. 
Emma Stone
Nothing is easy about Emma Stone's ability to wow us time and time again. You may remember first seeing Emma in Superbad as Jules, Jonah Hill's love interest from home-ec class, who invites the not-so-popular guy to an oh-so-popular party. Her controversial role in Aloha as a Hawaiian woman sparked interest in Hollywood's whitewashing of characters, which commented that Stone's naturally red hair could not possibly portray a South-Asian woman. White-washing aside, Stone's strong comedic presence has propelled her to stardom, with films like Easy A, The House Bunny, and Crazy Stupid Love. When she's not a redhead, she's rocking a platinum blonde dye job in Spiderman and Birdman.
Mia Sollis
Hailing from the Czech Republic, natural redhead Mia Sollis is a thriving import to the U.S. porn industry. Getting her start in 2011, Sollis is loved for her slender body and perfect perky tits. Dubbed the "perfect redhead" by her fans, it's a claim that we can't quite refute. Her aliases, Linette and Margy, offer scenes that are just as, if not more, steamy and sexy. While her ass is outstanding, it is very rarely captured on film because of its size and relatively amateur quality. Ink covers most of her upper back from shoulder blade to shoulder blade. It is an Indian couple engaged in a Kama Sutra sex position, colorful and bold down to the details of the man's Sikh turban or Phrygian cap. 
Evan Rachel Wood
Evan Rachel Wood defied all conventional reason in the media by dating renowned goth and musician Marilyn Manson. Marilyn aside, it's Wood's natural red haired beauty that allows her to shine in any role presented to her. With a gorgeous voice, Wood starred in the successful Beatles-themed musical film, Across The Universe, with actor Jim Sturgess. With this popularity, she continued to gained roles in The Wrestler and True Blood.
Cintia Dicker
Cintia Dicker is as beautiful as she is successful. The Brazilian model has appeared in advertisements for Wildfox Couture, Tom Ford, and Yves Saint Laurent, as well as the Sports Illustrated Swimsuit Edition from 2009 to 2013. The beauty has walked the runway at many high fashion shows and appeared on the cover of international fashion magazines. She has called herself a spiritualist and has the calm demeanor and circumspect personality to match. In 2014, she landed the role of beauty Milita on a Brazilian telenovela Meu Pedacinho de Chão produced by Rede Globo. 
Gina LaMarca
Gina LaMarca is an Italian-American and a real beauty with auburn locks and brown eyes. In May of 1993, she was named Pet of the Month and featured in Penthouse Magazine and named Pet of the Year in 1995. Throughout the 90's, LaMarca made her transition from model in adult magazines to adult actress, appearing in films, such as Zazel: The Scent of Love and Wild Things, where she had a small role as a hooker. Gina's only adult performances on film and in pictures were with John Severini whom she was married to at the time. Her only authentic hardcore scene was in the 1996 film Breeders.
Madison Young
Fair skinned Madison Young is one of the most popular bondage and kink adult performers. One of the rare adult actresses who doesn't fake it, her ability to take pain and turn it into erotic endorphins is one very hot act to behold. Madison is also a busy actress and director, a published writer, sex educator, and founder of Femina Potens Art Gallery, a nonprofit and performance space that serves the LGBTQ communities. Her book Daddy: A Memoir explores her complex relationships with the different men in her life from the difficult relationship with her real father to BDSM leather daddies that took her on a journey, both on and off camera. A self-proclaimed sexpert, she grew up in the Southern Ohio and later moved to San Francisco, California. She spends her days creating safe spaces for open dialogue on fringe identities and their cultures. Madison Young values sexual education and has lectured at Yale University as well as numerous other universities and educational programs. 
Anneka Di Lorenzo
Penthouse favorite Anneka Di Lorenzo portrayed the depraved Messalina in the notorious film Caligula. Di Lorenzo was named the 1973 September Pet of the Month for the popular gentlemen's magazine, Penthouse. December of that same year she appeared on the cover of Viva, a sister publication of Penthouse Magazine. Two years later, she received the title of 1975 Pet of the Year. She starred in films such as The Centerfold Girls and Act of Vengeance, with her last acting performance being in Brian DePalma's Dressed to Kill. She was born Marjorie Lee Thoreson in St. Paul, Minnesota. After dropping out of high school she moved to Los Angeles. Di Lorenzo worked as a cocktail waitress, and exotic dancer while studying to be an actress. Anneka landed bit roles in the trashy 1970s exploitation films Mama's Dirty Girls and Act of Vengeance. After her rise to fame as a Penthouse Pet, Anneka visited war veteran hospitals in a coast to coast USO tour. In addition to her depraved seductress portrayal of Messalina in Caligula, she starred in the Italian soft-core film Messalina! Messalina! Her tragic death in 2011 remains a mystery.
Karen Gillan
Karen Gillan is a Scottish actress and former model best known for her role as Amelia Pond, companion to the Eleventh Doctor in Doctor Who. She has had starring roles as Jane Lockhart in Not Another Happy Ending, Kaylie Russell in Oculus, and Nebula in Guardians of the Galaxy. Gillan broke out of acting and made her debut in writing, directing, and producing with her short film, Coward, in 2015. Later in the year she wrote, directed, and starred in another short film called Conventional.
Jessica Sulecki
Jessica Sulecki lives in central Florida, and is an all natural 32D-24-32. She began modeling in 2015, and made a name for herself quickly. She was named Miss COED 2015, and has been featured as the Sports Illustrated Lovely Lady of the Day. She is booked with Cftalent and Premiere Model Management and Slate Models. She has been awarded sexiest Instagram girl on so many sites that it would be hard to keep track.