Guido Argentini's Silver Series
Italian photographer, Guido Argentini, has found a new meaning for silver gelatin.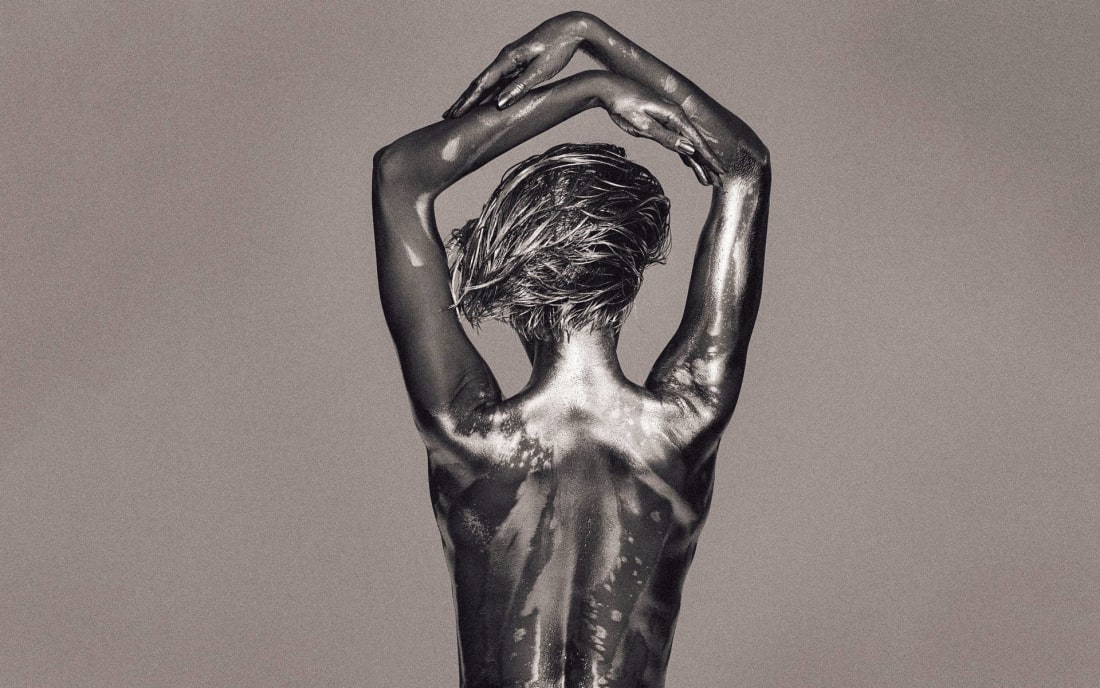 Florence-born photographer, Guido Argentini, studied medicine for three years at the university of Florence before discovering a passion for photography at 23. He turned his hobby into a profession and began shooting fashion and beauty. His natural aesthetic for the human body is unrivaled and his work has been published in many of the worlds leading magazines.
The beauty of the models in his photographs is enhanced by interesting compositions and thoughtful, well executed artistic themes. His first book, Silvereye, featured beautiful models painted silver in stark black and white. The models retained their fluidity while simultaneously taking on a statue like quality. In his second book, Private Rooms, featured a compilation of ten years of shots taken in private rooms, such as bedrooms, hotel rooms, and bathrooms.

In 1995, Argentini was inspired to coat models in silver makeup, juxtaposing the flexible mobility of women with the rigid elements of metal to create a fascinating series of photos. The models for this photo shoot included dancers, gymnasts, and aerialists. The shiny silver paint transformed the models into metallic statues. The contrasting image of metallics combined with the fluidity of the human body, made Argentini famous for being able to highlight the natural beauty of the human body in surreal environments. Evoking the luminous polished planes of the work of Brancusi, and the verve of Degas' ballet sketches, these photographs endow the human body with both the solidity of sculpture and the vivid energy of dance. Using geometrical props Guido Argentini created a contrast between the human body and the archetypal forms of geometry. The final result of many years of work cumulated into his book, Argentum.

"The skin, covered with silver paint, becomes an even, shiny surface and the human figure becomes more abstract. Without the distraction of skin tone and pores and body hair, the eye is captured by the models' elegance and athleticism, their strong, contorted bodies juxtaposed against simple forms. The metallic sheen also heightens the contrast between highlights and darkness; we're captivated by their agility and the sensuality of light and shadow moving across their bodies." – Guido Argentini