Filthy is powered by Vocal creators. You support
Edward Anderson
by reading, sharing and tipping stories...
more
Filthy is powered by Vocal.
Vocal is a platform that provides storytelling tools and engaged communities for writers, musicians, filmmakers, podcasters, and other creators to get discovered and fund their creativity.
How does Vocal work?
Creators share their stories on Vocal's communities. In return, creators earn money when they are tipped and when their stories are read.
How do I join Vocal?
Vocal welcomes creators of all shapes and sizes. Join for free and start creating.
To learn more about Vocal, visit our resources.
Show less
Extortion, Porn Style
Billionaires have secrets. One gay porn star tried to capitalize on those secrets.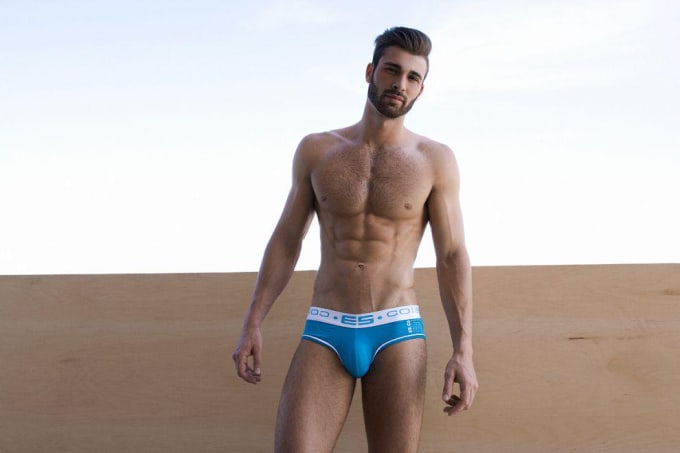 Some stories beg to be made into a movie. One of the stories that one day will be made into a movie—whether big screen, on HBO, or the gay equivalent of Lifetime (maybe Lifetimes itself?)—is the story of Donald Burns being blackmailed by gay porn star Jarec Wentworth. The story has everything that would make Jackie Collins blush: Blackmail, prostitutes, a friend's betrayal, and an appeal so comically bad that it almost deserves to lead to the disbarment of an attorney.
We start in mid-2013 when billionaire Donald Burns decided that maybe he wanted to start making money from gay porn. Burns was a dedicated conservative man who always supported the Republican agenda. And while he gave to some LGBTQ clauses, he was not known to identify as part of the community—at the time. So Burns decided that he wanted some of the sweet porn money and began taking meetings with people that were known to be in the industry.
One of those people was Jarec Wentworth (born Teofil Brank), a popular porn star. Wentworth's cache of videos includes many "daddy" type roles and a reputation for knowing a lot of men who are willing to do anything for money. It is that reputation that brought Wentworth and Burns together. After a brief (alleged) affair, both men decided they were not well-suited for a continued romantic partnership, but could maintain a semblance of a friendship and business arrangement.
What kind of arrangement did the gentlemen have with one another? Kimberly Jaimez, a prosecutor in California, explained the relation succinctly and with near perfection: It was a "pay-for-sex operation." Why would a billionaire need to pay for sex? For one, to be able to keep his sexuality and activities quiet, and to avoid a blackmail plot. Which is kind of ironic given what happened with Wentworth. Second, Burns had a tendency to want group sex, and it was much easier to have someone bring in the men, rather than going to a club.
For Wentworth, this was a lucrative business. He set Burns up with tricks and would get more than $20,000 per guy that went through with sleeping with the older man. Being a pimp was far more lucrative than being a porn star. The arrangement between Wentworth and Burns was perfect... until it wasn't.
One day, a hookup that Wentworth had sent over to Burns decided against bumping uglies with the older man. After he left, Burns sent a message to the former gay porn star demanding the return of the finders fee that he had been paid. Wentworth refused, and Burns terminated their arrangement altogether. It was the opening salvo in a war that rages on between them.
As any good millennial would do, Wentworth took his grievances to Twitter. He posted one tweet that said, "How many porn stars know a man named Don? Yes Don." The desired effect was supposed to have Burns fold into submission, but that didn't happen right away, so Wentworth decided to play the social media card against his former business partner. Then Wentworth sent this warning: "I do have a Twitter and your photos. Lies can be made, or maybe it's the truth." Is he trying to say there's a lie factory? Or that he can manufacture lies? Maybe Wentworth should try working in the Trump administration after getting out of jail. Then there is this bombshell: "Check my Twitter, the conversation will grown [sic] and questions will be asked. You lied to me and treated me like s***. I asked again and you put it behind you. Now it's biting your a**." This is why closeted older people need to learn social media so that the youngins can't destroy their reputations when they hire gay porn stars to have sex with. It's extortion 101.
As the relationship continued to unravel, Wentworth asked Burns for $500,000 and the title to an Audi R8. For whatever reason, Burns agreed to this and set everything up for him. But it wasn't enough for Wentworth, as he had a taste of the good life and didn't want to give it up. Work is hard—literally, for him. So Wentworth went back and demanded $1 million and a condo. Maybe when blackmailing someone, even an uber billionaire, don't aim quite so high. Learn the lesson of Wentworth. Burns was so irate at the suggestion that he should pay so much more that he went to the FBI.
An undercover agent met with Wentworth at a Starbucks in El Segundo. Why is it a lot of these crimes have their denouncement in Starbucks? Yes, there is one on every corner, but this is taking that to a new extreme. The agent led Wentworth out to a car, where he was supposed to get the money, but instead, had a pair of handcuffs slapped on his wrist and charged with a slew of crimes—including extortion. But Wentworth was not going down without a fight, or at least he planned on bringing Burns down with him. He alleged, without evidence, that Burns molested/raped minor boys.
Police rolled their eyes and proceeded with their case against him, enlisting a friend of Wentworth's to testify against him. Justin Griggs testified for the Prosecution and said that after sexual encounters, Burns would hand his sexual partners envelopes that teemed with cash. It is unclear as to why Burns did not face charges for paying for sex. After the defense asked who had paid for the dental work that Grigg's had done, he demurred and said another billionaire friend. How does one go about getting a billionaire friend who pays for everything? Asking for everyone, everywhere. After being pressed Griggs admitted that his benefactor was David Geffen. No clue as to what the defense was hoping to accomplish with that line of questioning.
Wentworth was found guilty and sentenced to 70 months in prison. And usually that's where this would end but Wentworth and his team of lawyers thought they had some sort of work around that once unleashed would have him released from prison. They argued in an appeal that Wentworth hadn't really blackmailed Burns, all he had done was asked for what was promised to him. It did not take long for the appeals court to slap down the blatant attempt at twisting the law to Wentworth's favor. It is expected that he will serve out the rest of his sentence without further appeal.
Some questions remain, chief among them is why wasn't Donald Burns tried for soliciting sex and admitting that he had paid young men for sex. One popular theory is that he couldn't be tried for it because he was the victim of the blackmail scheme. He could have invoked his Fifth Amendment right to not implicate himself in a crime and thus could not be charged. Or maybe he paid them off; that is for the court of public opinion to decide apparently.